Beauty items are one of those gifts that I'm always happy to get. I love strolling the aisles of my local beauty stores and seeing all the fab new items – and I'm not just talking makeup. Beauty starts with a great regimen that includes skin care and self care. This Beauty Gift Guide focuses on those categories, with some really amazing finds. And there's lots of things that are super affordable and make great stocking stuffers or gifts for the babysitter or dog walker.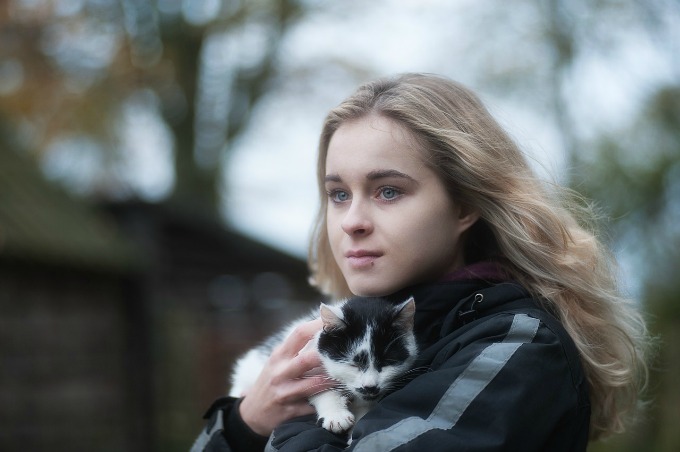 Read on to discover some of our favorite beauty products that will make great gifts. For him and her!
Fab Beauty Items that Everyone Wants This Year
Editorial samples or payment may have been received. Links may be affiliate links.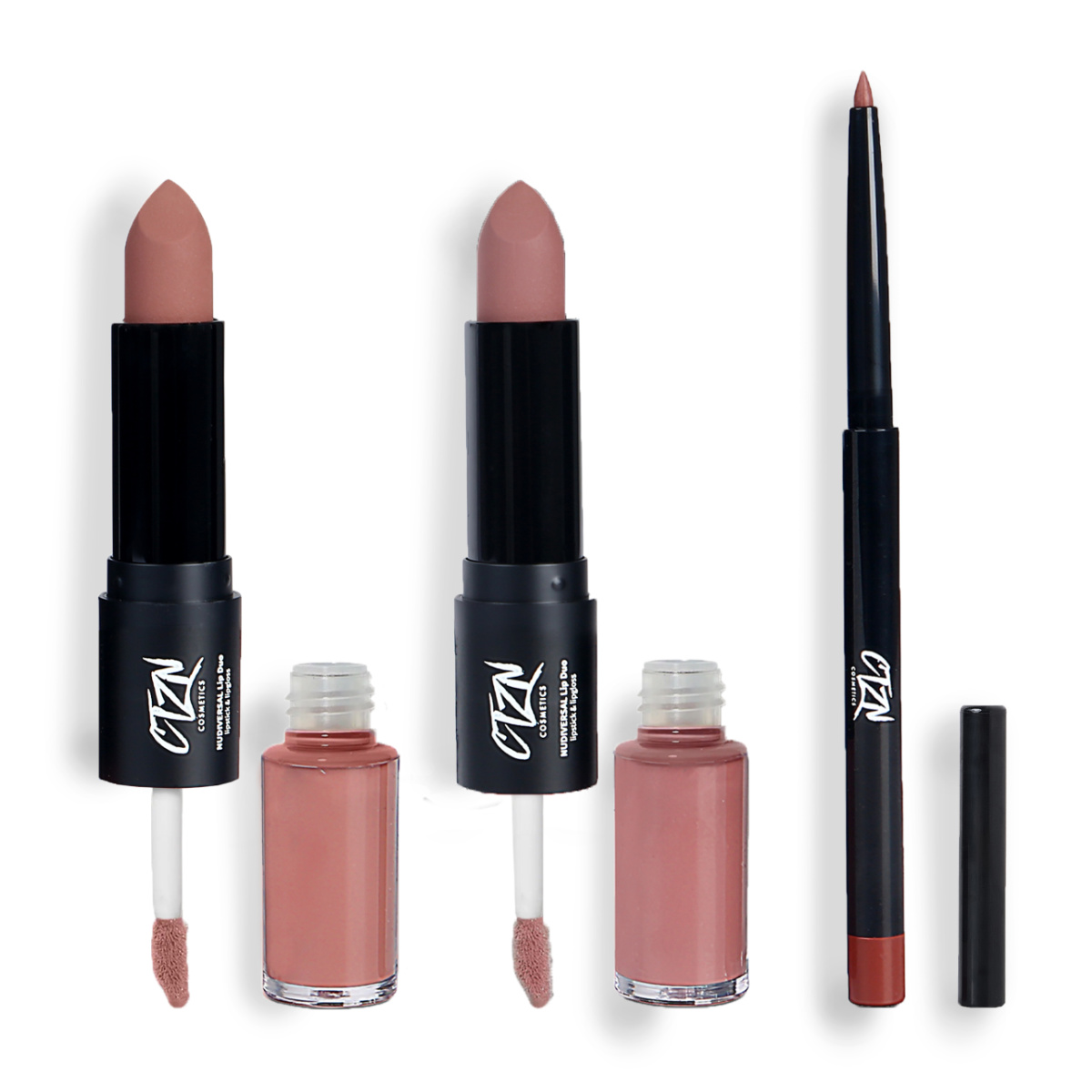 CTZN Cosmetics Perfect Pink Nudes Set
A nude lip has become an iconic classic. It can be difficult to find your perfect nude, though. You want the one that says sultry and not sickly. Ctzn Cosmetics has put together a great set to help us out. Their Perfect Pink Nude Set has two double ended lip colors that have a matte lipstick on one end and a hydrating lip gloss on the other. Pair that with the perfect nude lip liner, and you have a perfect gift.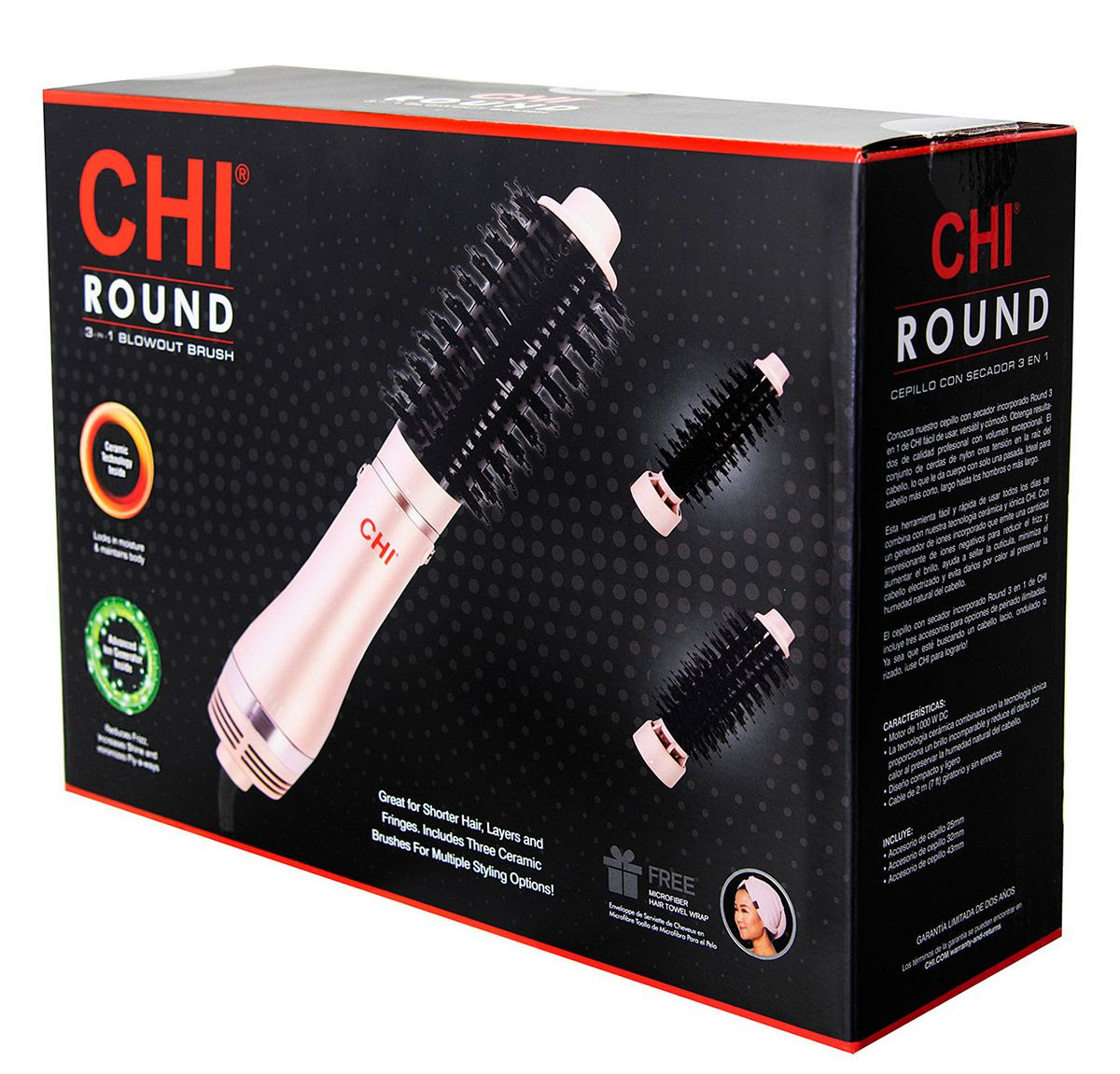 CHI Round 3 in 1 Blowout Brush
Having a fresh blowout just makes your hair look good. Unfortunately, it's just not feasible to head to the salon multiple times a week – or even multiple times a month – to get one. Now, you can get salon quality results at home with the CHI 3 in 1 Blowout Brush. The ceramic technology locks in moisture, and maintains your hair's natural body, while the ions reduce frizz, increase shine, and minimize flyaways. This brush is great for those with shorter hair and layers, and works wonders on your bangs. Plus, the three sizes of brushes help you get the look and bounce you desire – whether it's curly, wavy, or straight.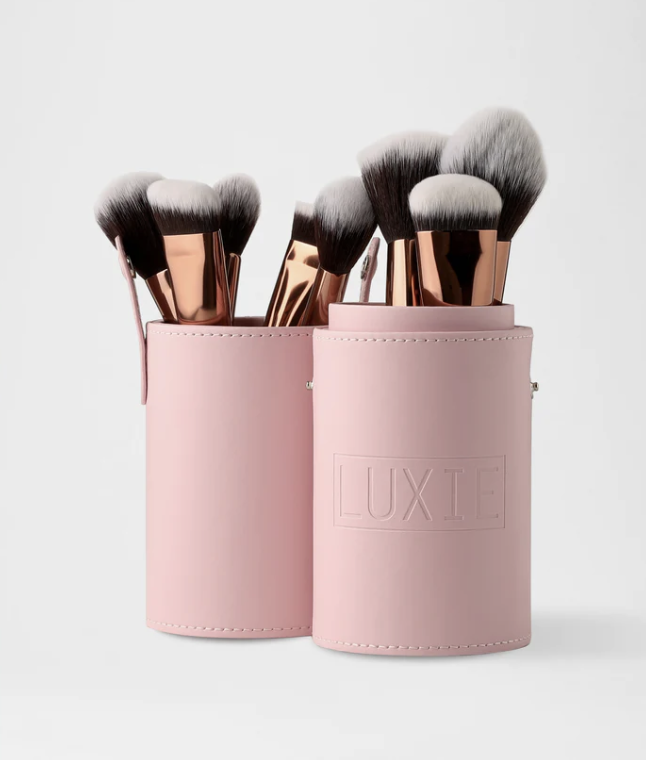 Luxie Rose Gold 12 Piece Brush Set
One of the foundations for learning how to do makeup is having good makeup brushes. Luxie makes some of the best brushes on the market that are still affordable. The makeup lover in your life will flip when they open the Signature Rose Gold Collection. This set of 12 brushes has pretty much everything they'll need to create fabulous looks, whether it's flawless everyday makeup or an over the top dramatic glam look. All of these brushes come in a great holder that keeps them together, too.
Jafra Spa Foot Treatments
One of the things about winter is your skin gets so dry, especially our feet. Pamper them with a couple great items from Jafra Spa. The first is a Ginger and Sea Salt All Over Body Scrub. This smells amazing, and feels so good. Use everywhere, except your face and delicate areas, to help exfoliate that dead winter skin. Follow this up with the Jafra Spa Dry Heel and Foot Relief to moisturize those tootsies. This 1-2 punch will have your feet feeling great in no time.
Pureology Pure Volume Set
Wanna know the secret to good hair? It starts with two things – a good haircut and good hair products. Pureology can help with that second part. For the holidays, they've put together several gift sets that include their shampoo and conditioners with a coordinating styling aid, all packaged in a great box that's ready for gift giving.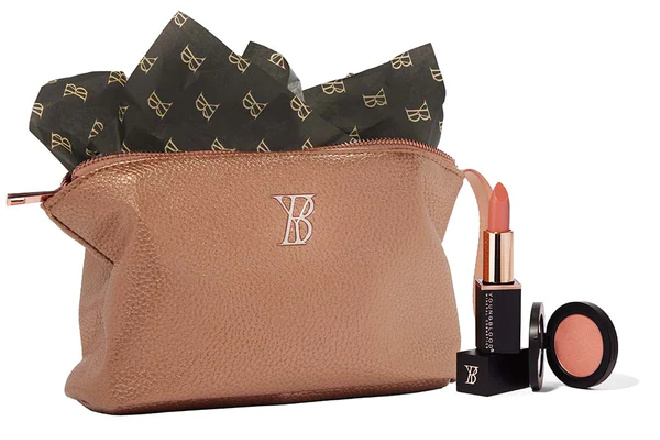 Youngblood Mineral Cosmetics Naughty & Nice Set
Have you been good or have you been bad? Doesn't matter, really, because Youngblood Mineral Cosmetics has you covered. Their Naughty & Nice set has a lipstick in Blushing Nude and a pressed mineral blush in Tangier, a lovely golden shimmer shade. This is packed in a fab metallic copper faux leather cosmetic bag. This set can easily go subtle for daytime or pack on some glam for those holiday parties.
Theraderm Anti Aging Skincare System
Taking care of your skin is so important, and so is having a complete skincare routine. Many of us have a wash and a moisturizer, but you really need a full routine for the best results. Theraderm's Anti Aging System is a 4 step routine that helps combat time and the environment so you can put your best face forward. It starts with the Cleansing Wash, and is followed by Fruit Acid Exfoliant. Follow these steps up with the OPC Reparative Serum, and Eternox Peptide Crème.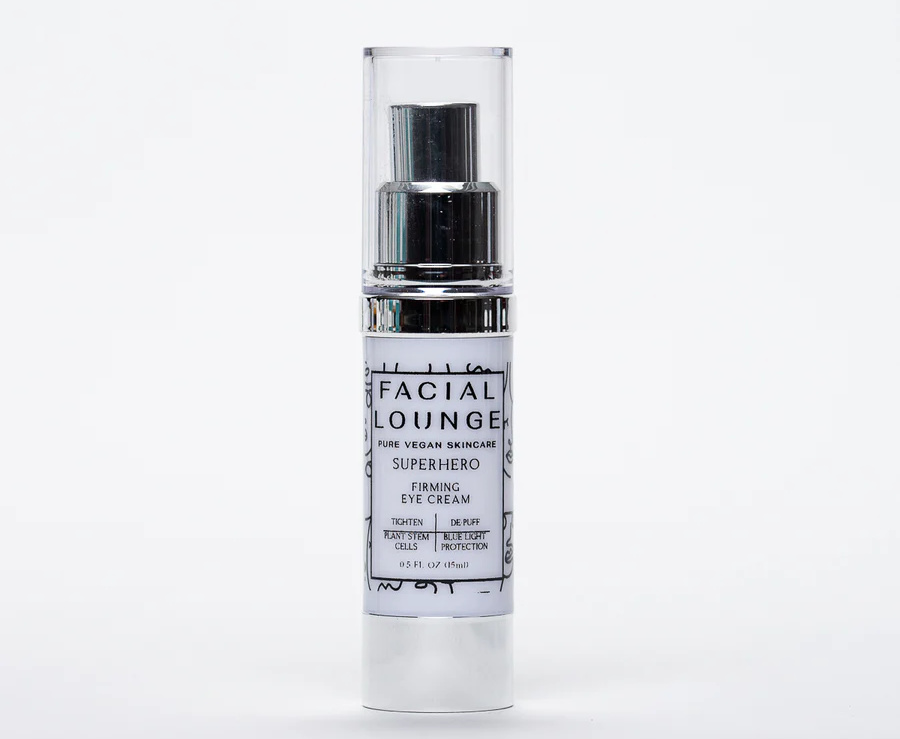 Facial Lounge Superhero Firming Eye Cream
I've finally hit the age where I understand how beneficial a good eye cream is, and let me tell you – I understand why they call this one Superhero. It just makes your eyes look good, and awake, and like you got a great night's sleep. It helps to depuff them and tighten the delicate eye area skin. After a couple uses, you'll understand why Facial lounge is one of the top spas in Southern California.
Cher Decades Perfume
We all know and love Cher. She's one of the major style icons of the 20th century, and was never afraid to push boundaries, both privately and professionally. Scent Beauty has released 4 eau de parfums called Cher Decades that are reminiscent of Cher's illustrious career through the decades. Focusing on the 1960s, 1970s, 1980s, and 1990s, each fragrance has veins of what was popular during that decade, yet is modern for the 2020s. There's truly something for everyone.
Check out our other 2022 gift guides, too:
There's a great gift idea for just about anyone on this list of fab beauty products that everyone wants.