We've all been there. We're watching a home renovation show or a house flipping show, and it starts to take over. The dreaded kitchen envy! If only I had quartz countertops and a new fridge that talks to me, I'd be set! We all know that your kitchen remodel plans don't end there, though.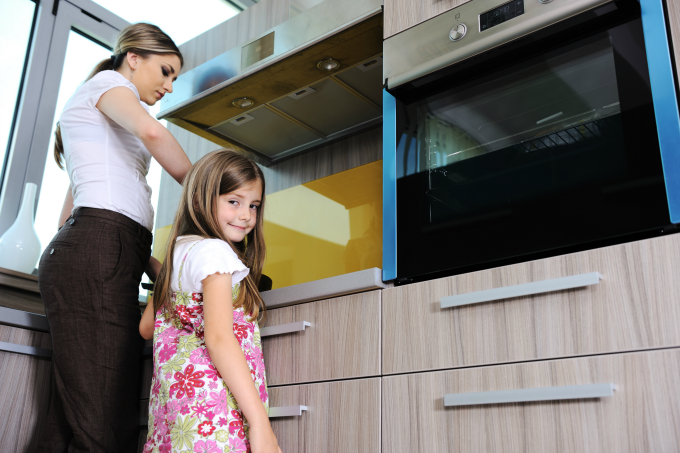 Renovating or remodeling your kitchen is a big endeavor to undertake, and you may feel a little lost with where to start or how to proceed. Luckily, there are plenty of tips out there. These range from professional opinions to first-hand accounts of people who have gone through their own kitchen remodeling adventures already. Scope out some of the tricks below and watch your remodeling worries lessen point by point!
Practical Tips for your Kitchen Remodel Plans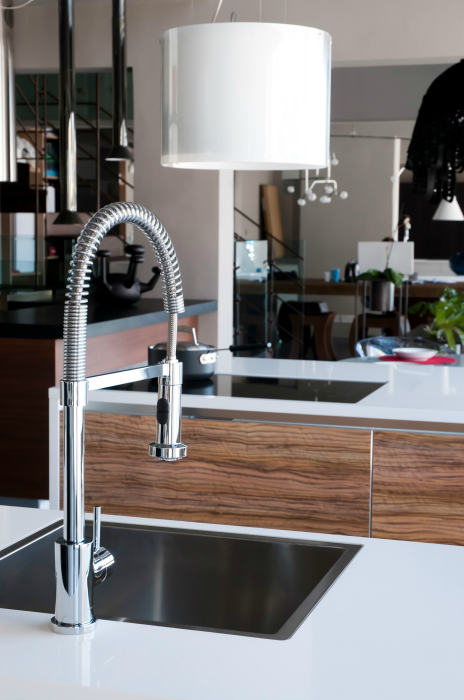 Be Realistic
Everyone wants a gorgeous, full-sized kitchen with lots of space and all of the latest appliances. Not everyone has the budget for these things. Setting yourself up for your "dream appliances" or trying to design a kitchen that doesn't jive with the overall layout or space distribution of your house is asking for trouble. Set realistic goals and know where you're willing to make compromises. Don't drive yourself into bankruptcy just because you thought your kitchen remodel wouldn't be complete without the latest and greatest. There are plenty of gorgeous appliances available at all price ranges, so shop around. Sometimes you can get a year old model or a floor display at a huge savings. And between you and me, you can always upgrade to that amazing microwave, fancy faucet or the ginormous refrigerator.
amzn_assoc_placement = "adunit0";
amzn_assoc_search_bar = "true";
amzn_assoc_tracking_id = "hwyd-20";
amzn_assoc_ad_mode = "manual";
amzn_assoc_ad_type = "smart";
amzn_assoc_marketplace = "amazon";
amzn_assoc_region = "US";
amzn_assoc_title = "My Amazon Picks";
amzn_assoc_linkid = "92ab53b1c5a601d777b3e66db2e6522b";
amzn_assoc_asins = "B0050EN8M8,B01AITOZSA,B00ICXRTK6,B01F47NRUS";
//z-na.amazon-adsystem.com/widgets/onejs?MarketPlace=US
Focus on Lighting
Many websites have lists of strategies that you can implement during your kitchen remodeling, aimed to help you keep the process as organized and stress-free as possible. One of the main tips they offer is to pay attention to your lighting. This is crucial! Many people overlook just how important light fixtures and sources will be to the overall appearance of their finished kitchen. Rustic lighting is very different from industrial lighting. Pay attention to where you want the light to be coming from, and whether you want it to be a warm light or a cool one. Make sure the fixtures match your kitchen's decor as well, so as not to overpower anything or look too out-of-place or clunky.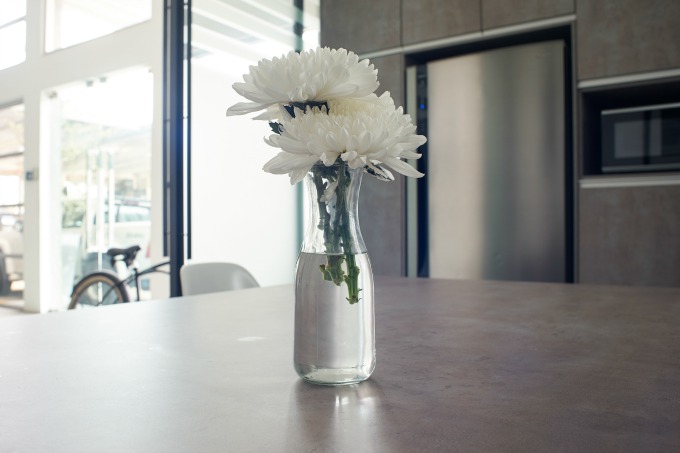 Have a Solid Plan
A strong focus on budget is key when it comes to remodeling. That doesn't mean you have to sacrifice what you want. It just means you have to make sure your plans, visions, and budget work together in harmony. You should definitely make a plan before your kitchen remodel begins and stick with it. This includes determining how your budget will look during the remodeling process. It's perfectly acceptable to change or alter things as you go, especially if you find that certain plans are no longer feasible or if your budget changes. However, it's generally advised to try to stay on track to eliminate surprise expenditures that might send your kitchen remodel project into messy territory that you can't afford.
Maximize your Storage Space
You can't always add more room to a kitchen when remodeling, but you can almost always add more storage space. If you play your cards right, stunning cabinetry can be the centerpiece of an incredible kitchen remodel. Having well thought out organizational areas, like your pantry, will also help keep your kitchen neat and tidy, and cut down on kitchen clutter. Clutter is a big area of frustration for some, and not having enough storage is usually the culprit. Great cabinets also really set the mood for your kitchen aesthetic, and they're an important part of your kitchen remodel.
Remodeling a kitchen is definitely a big task to tackle, and each person has a unique experience. Following a few basic guidelines could help resolve unnecessary concern and stress from the process. This frees you up to focus on more important things – like the first meal you'll cook in your new kitchen!