One of the best things about having a foodie on your gift list is that they usually like to cook. Conversely, one of the most difficult things is finding gifts for foodies that they either don't have or haven't tried.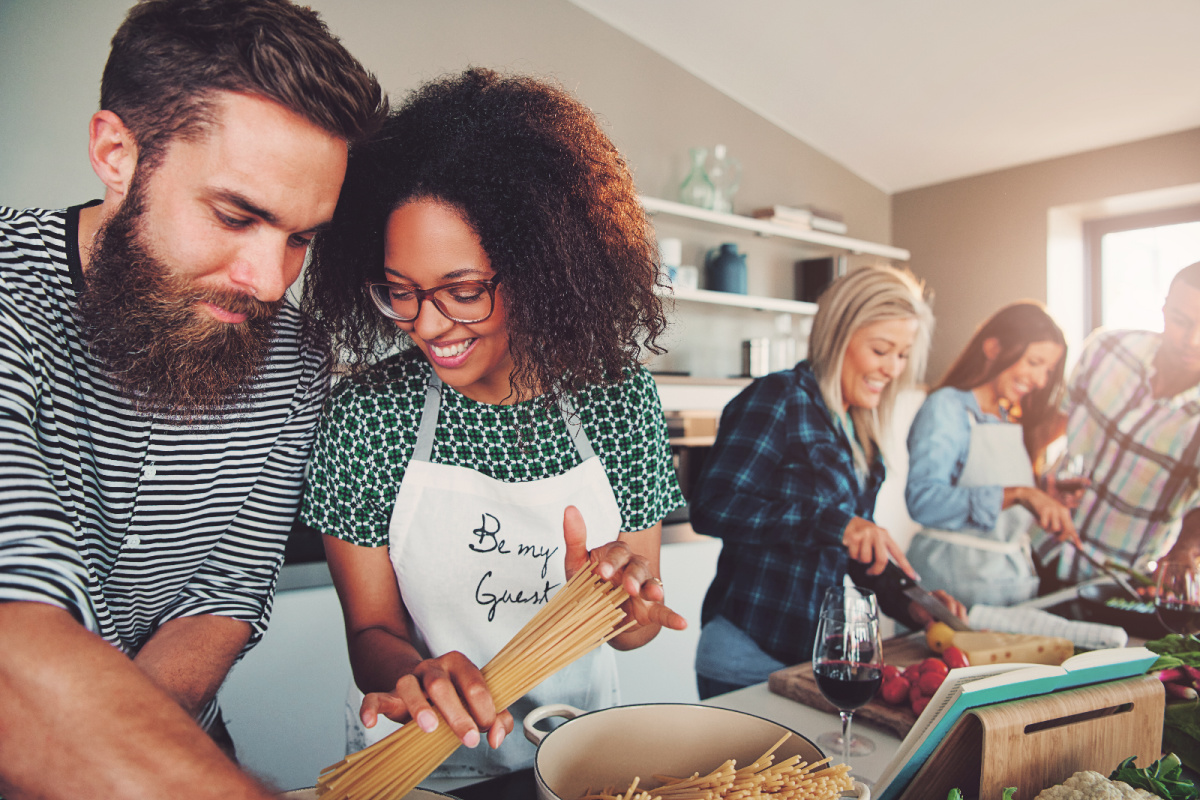 We've gathered up some of our favorite food and drink related gift ideas that the food connoisseur in your life is sure to love.
Great Gift Ideas for Foodies
Links may be commissioned. Editorial samples may have been provided.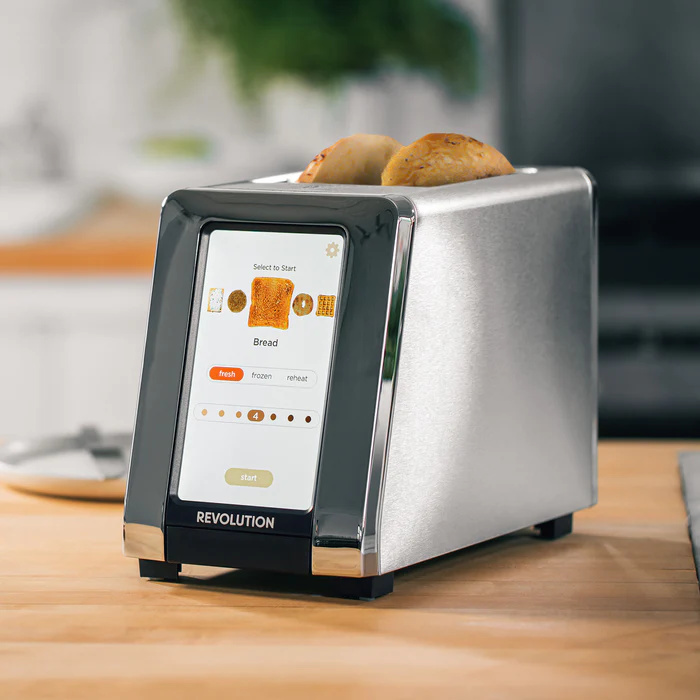 Revolution InstaGLO® R180 Toaster
Did you know that toaster technology has basically remained the same since the early 1900's? Sure, toasters have gotten more stylish and are available in a variety of colors and finishes, but the way they toast our bread and bagels has remained the same. That is, until the Revolution Insta Glo R180 Toaster came along. This toaster is amazing – it does everything except put the bread in it. It is pre-programmed for cooking and toasting everything from frozen waffles to sourdough bread. It even has a warming tray and panini sandwich maker accessory. It will even let you know when it needs to be cleaned.
The Insta Glo Toaster will crisp and toast the outside of the bread, while the inside remains moist and fluffy. Gone are the days of dry, cardboard-y toast. If you have a toast aficionado on your list – or maybe someone who really likes breakfast – this would be the perfect gift. You might need to get one for yourself while you're at it.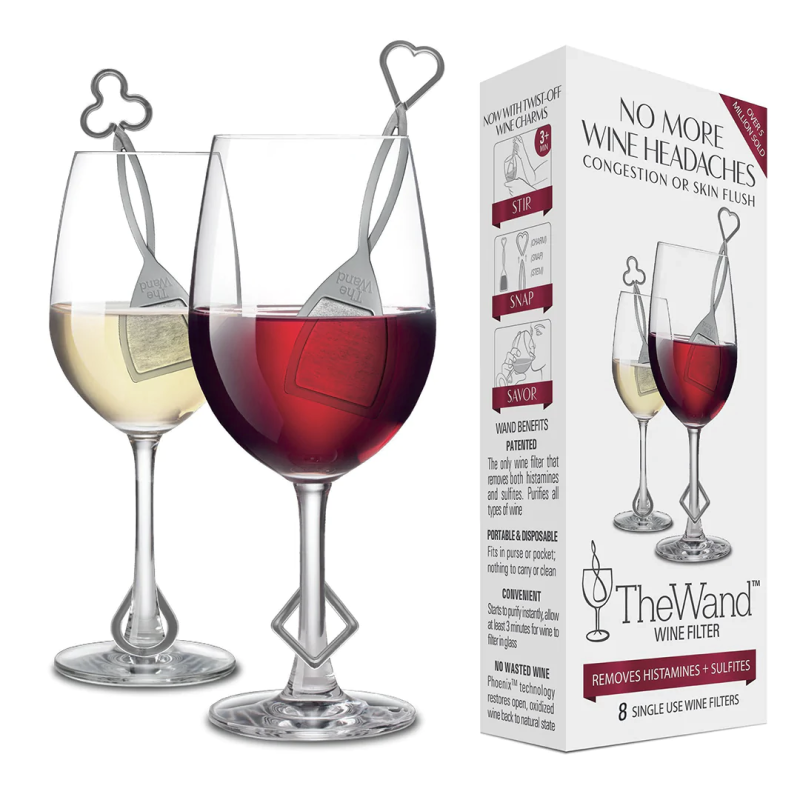 PureWine Wand Filter
One of the biggest complaints about wine is the headache that you get. Worry no longer, as the PureWine Wand Filter is here to help. Simply pour a glass of wine, stir it with TheWand wine purifier for 3 minutes, and enjoy. TheWand filters out things like sulfites and histamines without affecting the color or taste of the wine. It works on both red and white wines, too.
BlendJet 2
Smoothies and shakes are all the rage right now. Pretty much everyone is drinking them at some point during their day. That's where BlendJet2 comes in. This portable, personal sized blender is perfect for taking with you on the go. It's powerful enough to do the job of a big blender but in a compact size. The Blendjet also works wonders on salad dressings, baby food, sauces, and even mixed drinks.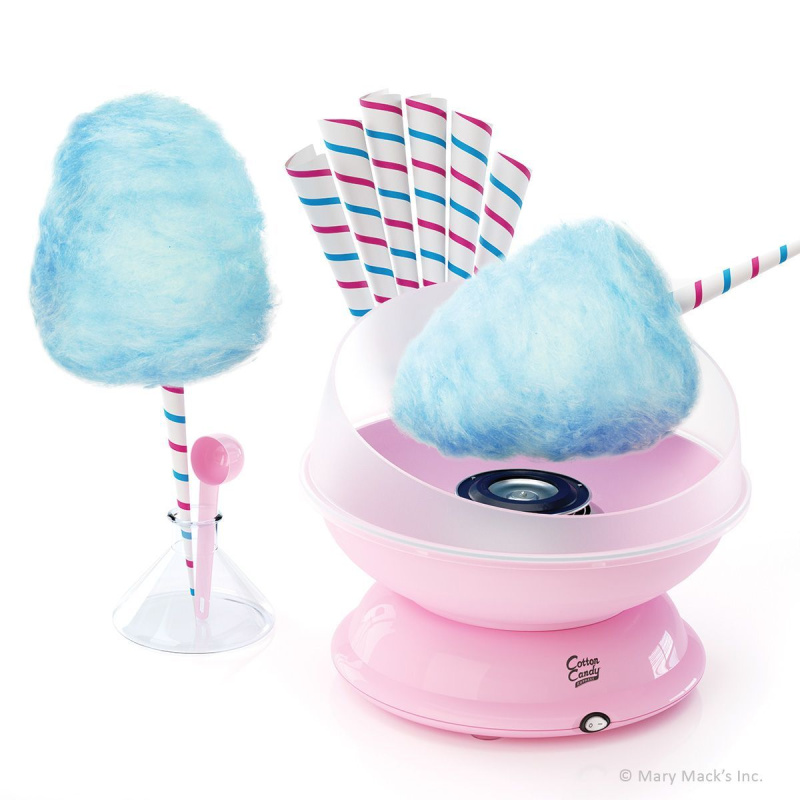 Cotton Candy Express Cotton Candy Machine
Cotton candy, or candy floss, is a must have any time we go to the fair or a festival. The light, fluffy cloud of spun sugar just hits right. Plus, it's kind of fun to watch them make it.
Now, you can make cotton candy at home, and it's fun and easy with the Cotton Candy Express Cotton Candy Machine. It's a really fun way to spend an afternoon with the kids – whether they're young or *ahem* older.
The cotton candy machine itself is easy to use, and even better, easy to clean. It also folds compactly for storage. The shield comes off and nests with the base of the machine to save space.
If you choose the Cotton Candy Floss package, it comes with everything you need to get started with your cotton candy adventure. That's right! You get the cotton candy machine, three flavors of floss sugar, and 50 paper cotton candy cones. You can choose from 4 separate flavor assortments, and there's all kinds of choices from the traditional cherry and blue raspberry to chocolate, pina colada, and even maple. I don't think I've ever seen any of these flavors of cotton candy out in the wild before.
Whether you call it fairy floss, cotton candy, or candy floss, you can't go wrong with this machine.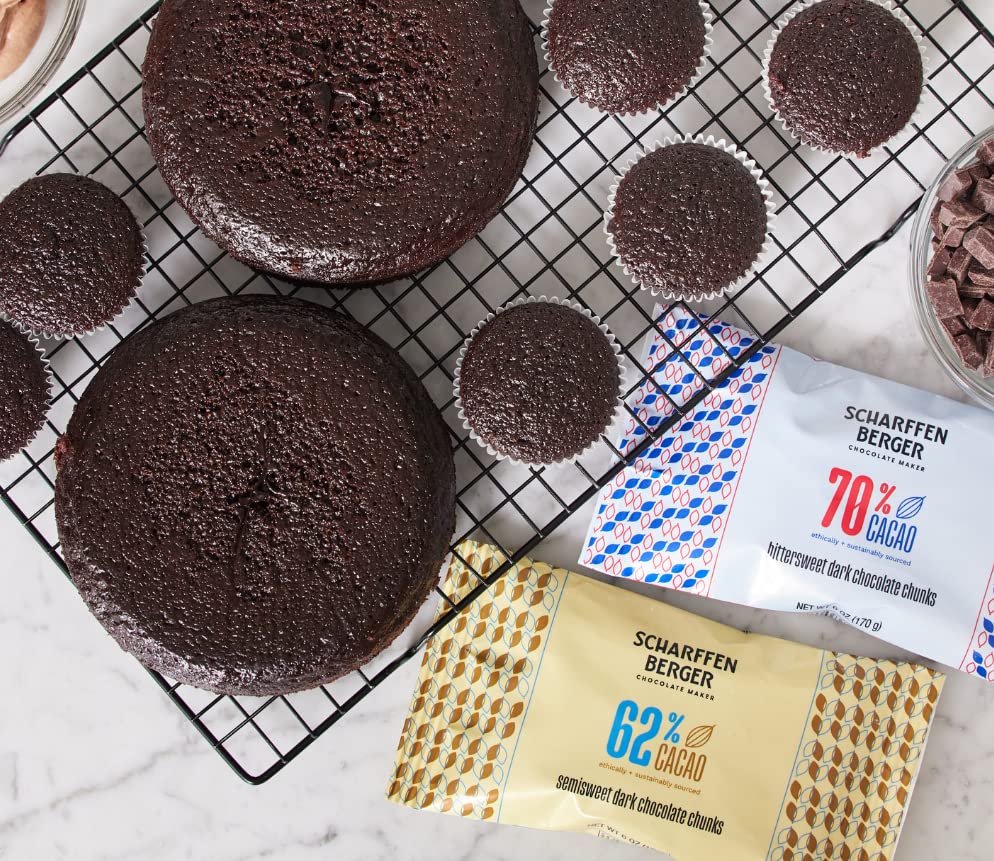 Scharffen Berger Chocolate
What is arguably the best of the holiday season? Presents? Family? Of course not! It's the treats, and what could be better than getting some of the highest quality chocolate, like this Ultimate Chocolate Lover's Pack from Scharffen Berger Chocolate. With bars, chunks, and their own pure cocoa powder, you can find a way to celebrate any day with Scharffen Berger Chocolate. As a pioneer in the farm to bar chocolate industry, it's no wonder they are chosen by chefs and home bakers. Savor this fine chocolate on its own or use it to take your desserts to the next level.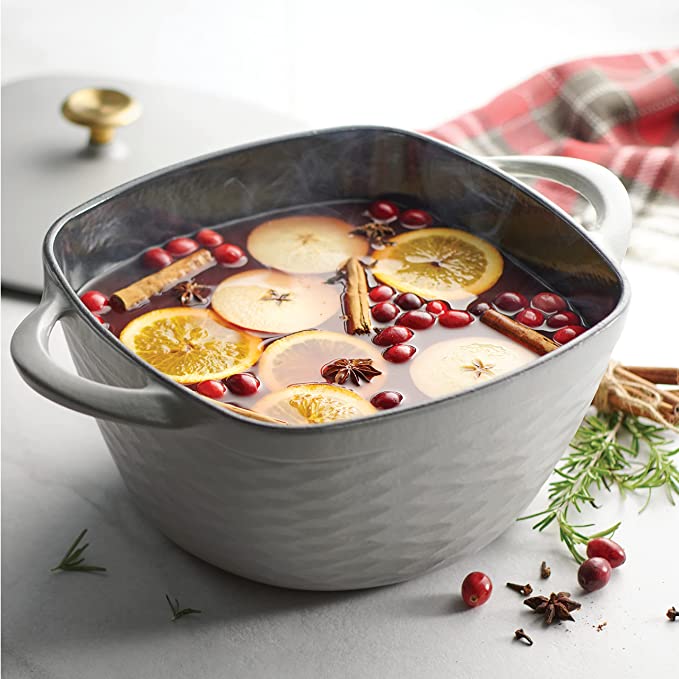 Prisma 7 Qt Enameled Cast Iron Covered Square Dutch Oven
Tramontina's 7 Quart Dutch Oven is destined become a favorite pan for the home chef. Perfect for slow roasting, top of the stove cooking and serving, this pan is not only a workhorse, but pretty. It's modern squarish shape will update any tabletop, and the three color options add another layer of sophistication. Sneak a peek at the white with gold trim – you might need one, too!
Olive Oil Lovers
If you need a gift for a foodie and you don't want to buy them another gadget – you know that will end up in a drawer and be forgotten – consider a selection of first press olive oils from Olive Oil Lovers. They manage the production process from the grower to consumer, and will help you choose the best selection for your gift. Olive Oil Lovers is available in sets and individual bottles. If you can't choose just one, you can even get and Olive Oil of the Month.
Olive Oil Lovers specializes in Novello, Italian for new and often referred to as Olio Nuovo. These are olive oils made from the green first pickings of olives. The oil is then cold pressed, capturing all the fruity flavors of the olives (not to mention it also preserves the health benefits, too). Each oil is produced from a single estate, so they have subtle variations. You'll want to try Pietre al Monte Olio Nuovo, which is from the Tuscany region and pressed within hours of picking. It beautiful bright green color screams freshness, and the bottle is sent in a beautiful fabric covered box.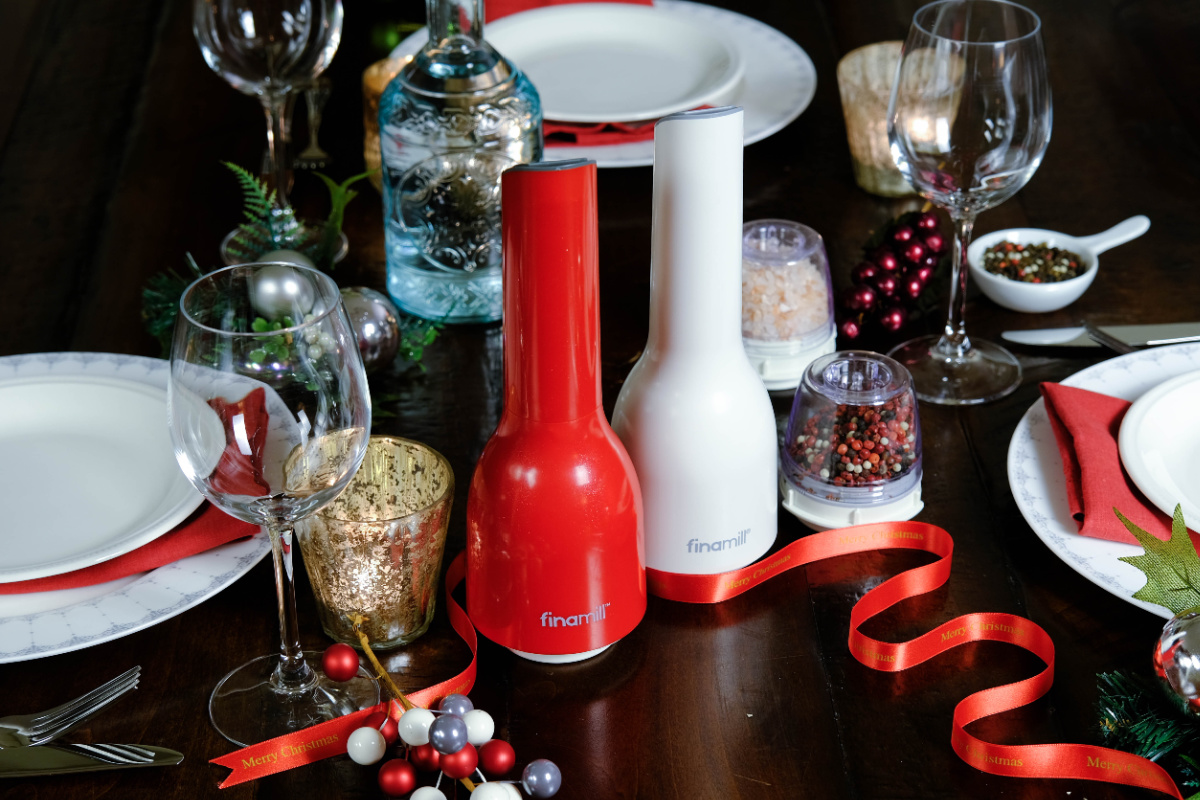 Finamill Spice Grinder
Freshly ground spices can really up your game in the kitchen, and the Finamill spice grinder will become your new favorite cooking accessory. Whether it's coarsely ground salt or pepper fresh from the mill, your tastebuds will instantly notice the difference in flavor. It comes with interchangeable pods that can be filled with your favorite spices at any time. For that budding chef, first apartment cook, or mom who has been cooking forever, the Finamill is a perfect gift.
Pure Origin Coffee
Most coffee comes from a variety of places, and it's then blended to get the desired flavor. Pure Origin takes a different approach. They create their coffees using one variety of bean from one region. So what you're getting is a pure coffee experience that is indicative of one coffee growing region. Pure Origin offers coffee from several of the world's most exotic coffee growing locales.
Check out our other 2022 gift guides, too: