When I was a kid, we went camping a lot. We were the family that had all the cool camping accessories, and the fun outdoors gadgets. Whether it was in the mountains, or down near the beach, we always had a good time.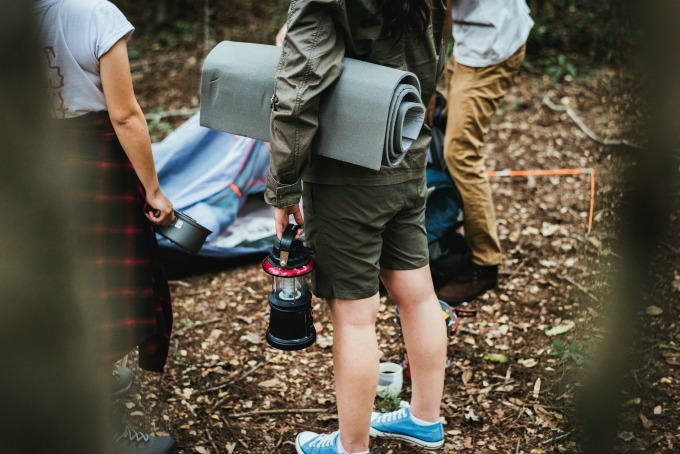 Now that I'm an adult, we don't go camping as much as we did, but the camping accessories and camping gear have gotten so much cooler.
Must Have Camping Accessories
This camping accessories post is sponsored. Links may be commissioned. Thanks for supporting our site with your purchases.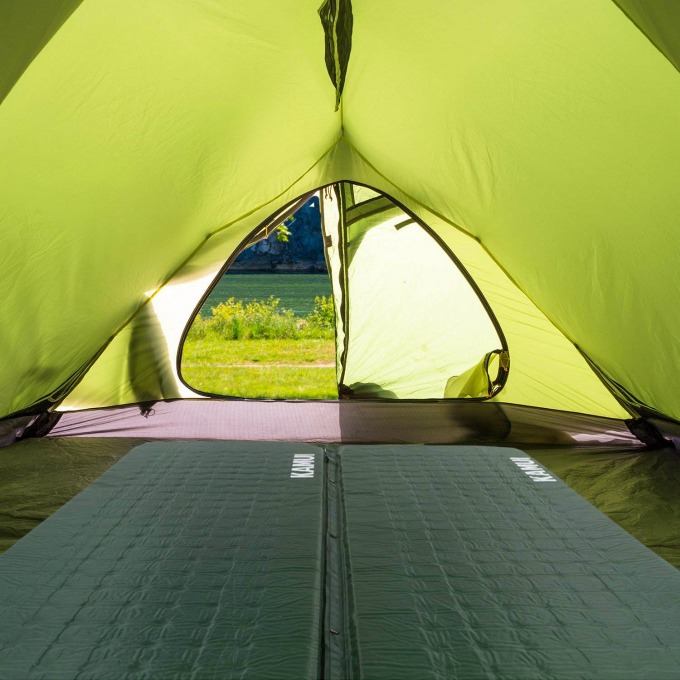 Kamui Self Inflating camping Air Pad
One of the worst things about camping is sleeping on the ground. Everyone hates it, and at least one person ends up laying on a rock, branch, or some small stump. With the Kamui Self Inflating Camping Air Pad, you can have the benefits of an air mattress without the hassle of having to blow it up. It's 2 inches thick, and a little more than 6 ft long, so it works for most people. And it only weighs about 3 ½ lbs., so it's not a hassle to have to pack in or out. This is one of those camping accessories everyone will love.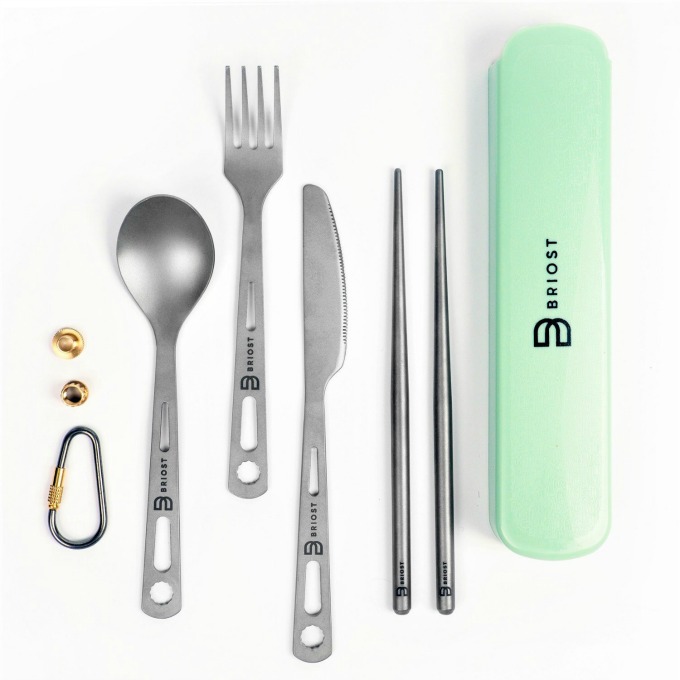 Briost Titanium Cutlery Set
Upgrade their camping gear with this fab set of silverware. It's nice and sturdy, and lets you really eat.  The cutlery set consists of a knife, fork, spoon, and a set of chopsticks, and comes in its own container, too. Which is super handy for keeping the pieces together. The pieces also fasten into the container so that they don't rattle constantly. That sound could be enough to make someone stab you!
Bushcraft First Aid
If you're going out into the wilderness, you need to be prepared. We often talk about gear that you need, but what about skills? Bushcraft First Aid is a field guide to wilderness emergency care. It's loaded with tips to avoid injuries, what to do if you get injured, and how to care for said injuries. There's also great advice for items to pack that you may not have considered. An added bonus is that the books is fairly small and company and fits in your pack without taking up too much space.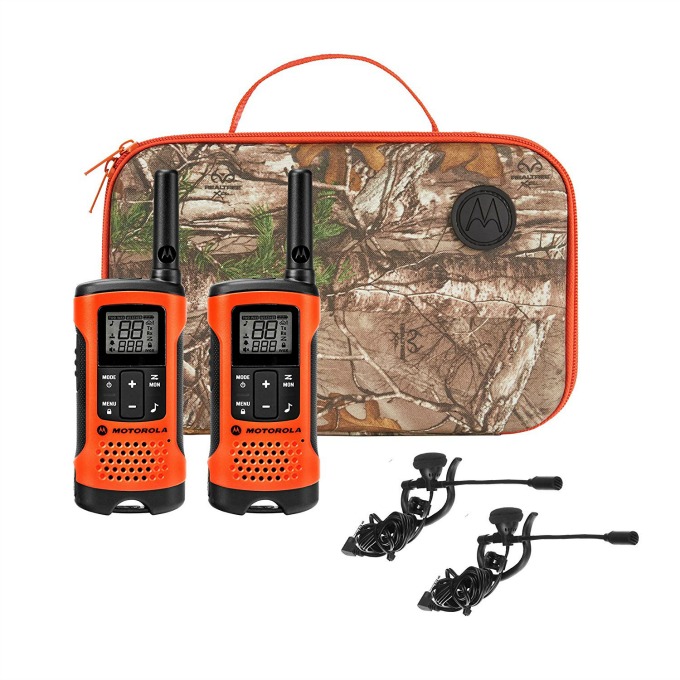 Motorola Talkabout T265 Two Way Radios
I know I always mention that you need a set of walkie talkies when you go camping. It's true that they're on f my top must have camping accessories. You won't always have cell service, and you need an alternative means of communication. The Talkabout T265 is a great option. They have a range of up to 25 miles on land, and up to 6 miles on open water. This version also has rechargeable batteries that can be used with a micro USB port. And it has a weather radio, so you'll know if conditions are changing. The included earpieces also allow for hands free operation. The Motorola Talkabout T265 is a perfect gift idea for the outdoor person.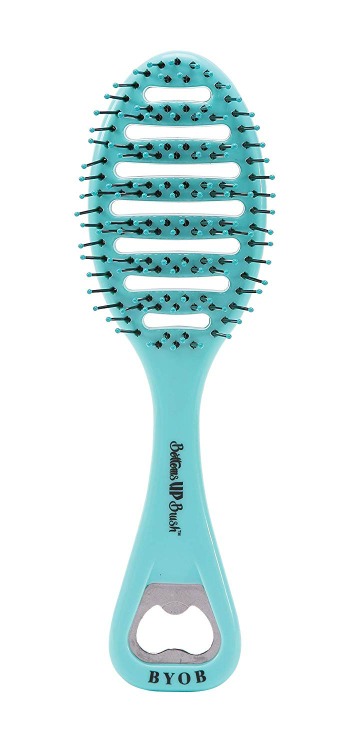 Bottoms Up Hairbrush
So, this is something that we've all needed at one point in time or another. Maybe it was a hairbrush. Perhaps it was a bottle opener. Well, we're solving your problems with one of our favorite camping accessories we've seen – the Bottoms Up Hairbrush. It's a great quality hairbrush that has a bottle opener built in to one end. Whaaaa??? Get it, leave it in your camping or beach gear, and never have to worry about not having one or the other again.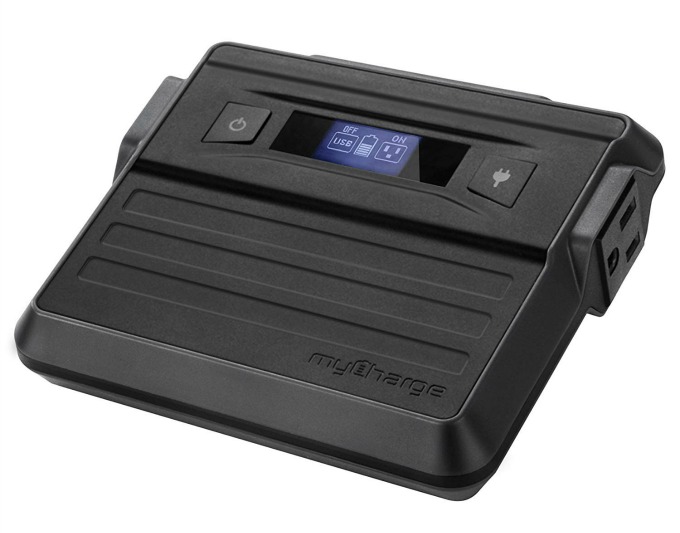 myCharge 20,000 mAh Portable Charger Power Outlet
How would you like to go somewhere knowing that you had power for your laptop, phone, or even a TV?  This baby can power them all!  Built to replace small generators, the myCharge 20,000 mAh will keep you powered up for extended periods of time.  It can handle up to 67 Watts per hour, which is a lot.  110AC? No Problem. USB? Got it covered.  In just a little over a pound, you can stay connected to the world while you tailgate, camp or run the roads.
Guys Guide to Pocket Knives
I'm not sure I know any guy that doesn't carry a pocket knife. The Guy's Guide to Pocket Knives explains the different types of pocket knives, how they got their names, and how to care for them. If that wasn't enough, the book also includes a bunch of fun things like games, throwing tips (!!!), how to whittle, and more. The book is small, and makes a great stocking stuffer, too.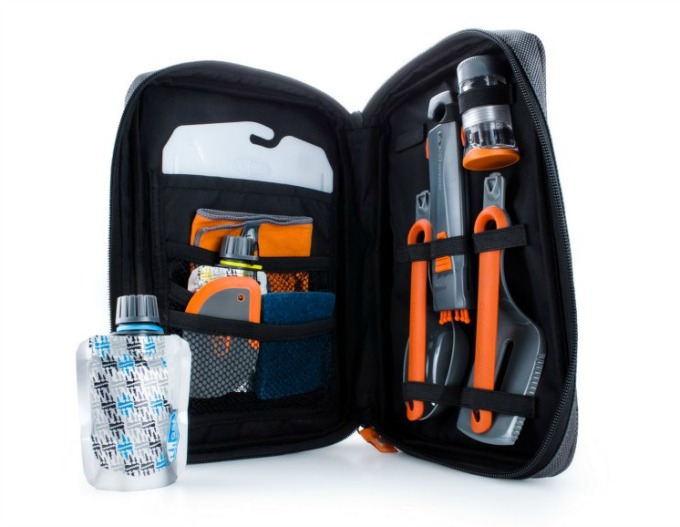 GSI Outdoors Gourmet Kitchen 11
Cooking while camping can be difficult at best. Up your game with this Gourmet Kitchen from GSI Outdoors. It's loaded with all kinds of tools and gadgets you need to make a meal. It includes a camp towel, cutting board, scraper, collapsible whisk, spatula and a serving spoon. It also has two soft sided bottles and a 4-chamber container for spices. All of this stores neatly in a zippered case that's not much larger than a sheet of paper, and only weighs about a lb. Pair it with the Bugaboo camp cups that double as a measuring cup, and a great stove, and you're good to go.
Eco Survivor LED Lantern
Lanterns are pretty much a must have piece of camping gear. When I was a kid and we went camping, our lanterns ran on kerosene. As you can imagine, that was kinda dangerous and a hassle. Nowadays, there's led lanterns, like this great choice from Eco Survivor. This one has three levels of brightness, and can run for up to 200 hours. It's been tested in harsh conditions, as well as impact tested, and withstands those tests. It also can be used to charge your phone. Runs on 6 D batteries, which you'll need to supply.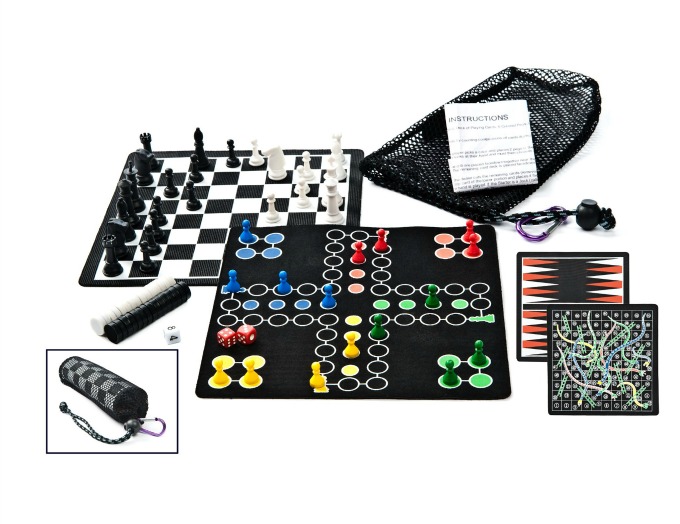 Outside Inside 5 in 1 Magnetic Set
We love games. One of the best and worst things about camping is all the togetherness. Cure the boredom that's sure to hit at some point with this 5 in 1 Magnetic game set. With all the pieces to play 5 classic games, it's sure to be a hit. Play chess, checkers, parcheesi, backgammon, and snakes and ladders. The games roll up and store compactly, too. Add a deck or two of cards and maybe a couple sets of dice, and you're sure to have loads of fun.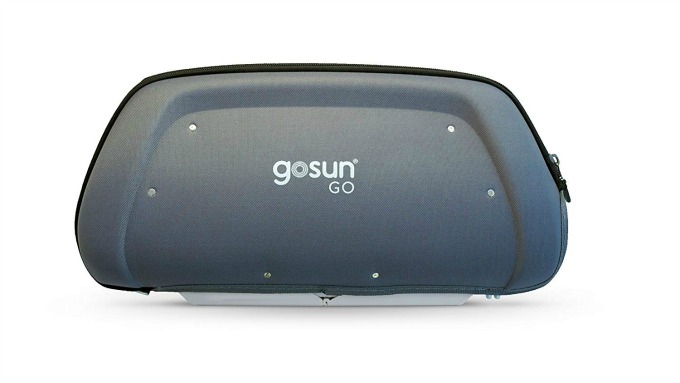 GoSun Portable Solar Oven
One of the great parts of camping is cooking your meals outdoors.  And it's even better when you don't have to wait for the fire to be strong enough to cook on.  Enter the Solar GoSun Portable Cooker. A little sunshine is all it takes to boil water or cook breakfast!  It weighs in at 2 pounds, and stores in its own zippered bag, so the GoSun unit is ready when you are. Whether you're making coffee or cooking steak, this baby can cook a meal in as little as 20 minutes.  This one cooks enough for one or two people, and they make other models that will feed a crowd.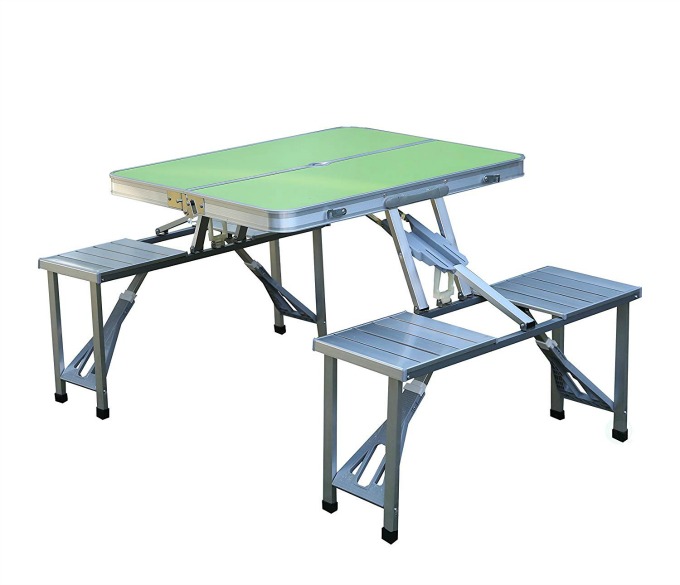 Playberg Folding Aluminum Picnic Table
How many times have you needed an extra table but didn't think you had space for one?  Playberg has the answer in this Aluminum Folding Table & Seating for Four. It folds up flat, with the seats nesting inside the frame of the table, so you can tuck it away under a bed or in the corner of your closet.  The table is about 26 x 34 inches, and you can use only half if you are short on space. Need a table but no seating? Just leave the seats folded inside the body. This set from Playberg is versatile and sturdy. There's even a hole in the center of the table where you can place an umbrella!  Perfect for camping, BBQs, or a day at the beach.
Camping is such a great activity for the whole family, and people of all ages. Having the right camping accessories and camping gear makes it even better.