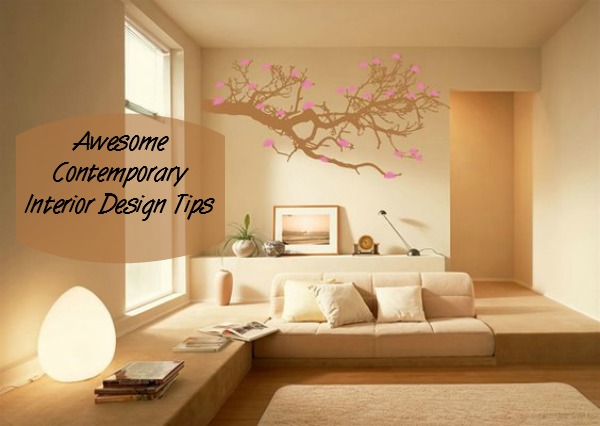 Your home should be a calm place. Think more zen and less clutter in your home. When you decide to design your home decor, you should ensure that you choose a style that will suit you and your home life. If you have a huge family, a minimal style won't work. There will be too much clutter to keep the rooms looking clean and minimal. If you live with your partner, though, you can create an escape from the busy world. Here are some awesome contemporary interior design tips for your home.
Contemporary Interior Design Tips to Consider
Use color with care
Some people use color as a weapon. They splash loud, aggressive color throughout the rooms in their home. You must not do that. Instead, use color with care. The color of a room can make a huge difference to the look of the entire space. Choose colors that are mild and meek, rather than bright and over the top. Look for beige and orange tones that are happy colors, but don't overpower the room.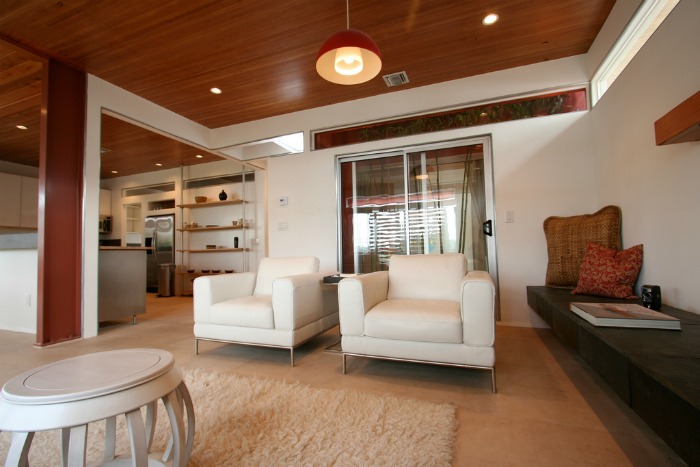 Find clean, crisp furniture
One of the main things that people notice in your home is your furniture. There is no way you can achieve a minimal look when you have weird and wonderful furniture. One way to get the minimalist, contemporary interior design is to choose sleek, understated pieces that look sophisticated, whilst not being too in your face. Choose designer furniture made of solid wood. Doing so will mean that you have clean, quality furniture, rather than messy, bohemian or cottage chic pieces.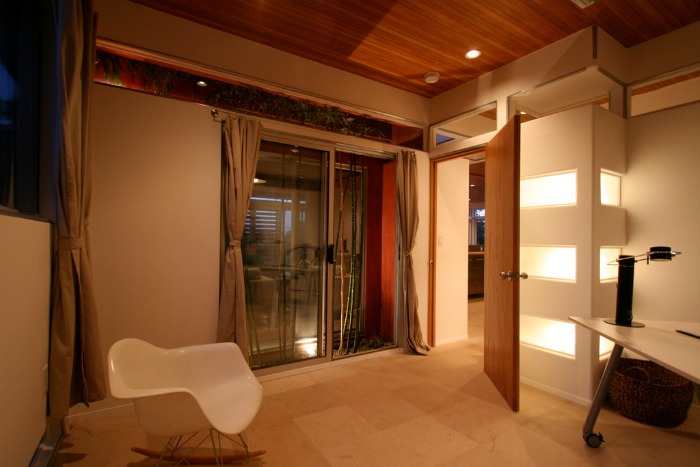 Choose soft, beige lighting
When choosing lighting, you should take your time. The lighting of a room can change the entire atmosphere of the room. While people generally think that you want bright white light, you really want something softer. This is one of the contemporary interior design secrets. Shhh… You will find that if the lighting in your room is too bright and brash, it will make everything in the room look cheap and tacky. Instead, opt for lighting choices that are beige in color tone. Get thick lampshades that make the color of the light dim and dull. Doing so will create a relaxing atmosphere in your home. You can also get light bulbs that are different colors. Look for yellow tone light bulbs, rather than harsh white bulbs.
Highlight one feature wall
When you have a minimal design in your home, you can afford to highlight certain features. Make sure that you take the time to decide what you want to highlight in your home. You can either use a strong art stencil or sleek decal on your feature wall or just paint the wall a new color. Doing so will create a focal point in the room. That will make the room look larger than it is and also create a sleek style in the decor.
Get rid of any home clutter
When trying to achieve a minimalist or contemporary interior design, clutter is the worst thing in your home. You may think that a little clutter on the countertops doesn't matter, but it does. Having a cluttered room, makes the room look a mess. You need to tackle that problem before you decide to decorate your room. Invest some money in extra, hidden storage in your home. That way you have somewhere to put the clutter. Make an effort to tidy up as much as possible. Keeping on top of clutter will make your home look much tidier.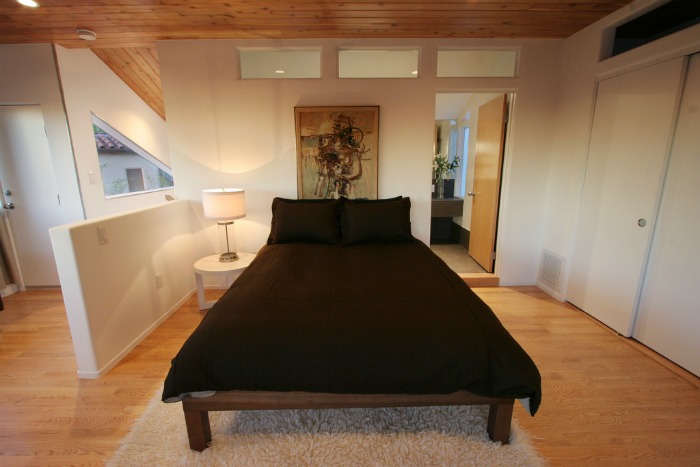 Install wooden flooring
One great contemporary interior design tip is to install hardwood floors. If you you want a fresh, sleek look, you should ditch your carpets. Carpets look old-fashioned and dull. The moment a carpet gets dirty, it looks less than pleasing. Instead, opt for hard, wooden floors throughout your home. The wooden floors will give the room a contemporary feel, and they are easy to clean. You can also choose any finish, from light and whitewashed to a deep, dark, almost black finish. Installing wooden floors is a big job, and so it will take a few days to complete. It will be worth it, though, when you see your new modern living area.
With just a little different thought, and these contemporary interior design tips, you can have the modern, minimalist home of your dreams.
photo credit: Jeremy Levine Design