Mexican food is one of my favorite foods. Growing up in Southern California, we had access to amazing, authentic Mexican food. Sopapillas are one of the classic desserts that really finishes a meal right.
The light and flaky little dough puffs are so satisfying. This sopapillas recipe takes a little work, but they're oh so worth it. And honestly, it's not that much work.
When you go out for Mexican food, and dessert time rolls around, lots of people opt for either fried ice cream, flan, or if they're on the menu, churros. Personally, I'd rather opt for these little delectable pillows of dough. Traditionally, they're served in one of two ways – drizzled with honey, or sprinkled with cinnamon and sugar.
I'm not going to turn them down either way, but I think I like the cinnamon and sugar sopapillas better. They're less messy, and have such a great flavor. The honey drizzled sopapillas seem to be more of an eastern Mexican traditional dessert. When we were visiting Santa Fe, everyone had these with honey.
But, you do you, and you truly can't go wrong either way. On to the recipe!
Traditional Sopapillas Recipe
Links may be commissioned. Thanks for supporting our site by shopping through them.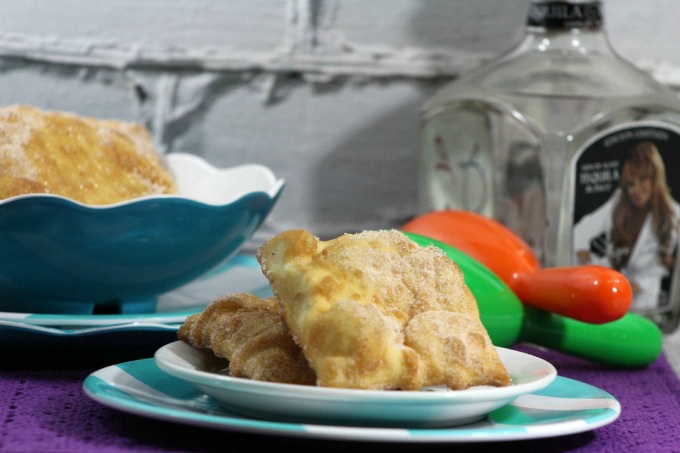 There are a few items that will make your job easier. You probably have most of these, but in case you don't… A pizza cutter makes the job of cutting dough so much easier. A deep fryer is handy, but you can use a a saucepan or a small pot to fry your sopapillas. Flour sack dish towels are my favorite for rising dough. And if you'll be making a lot of doughs, a pastry cutter is indispensable. And a good rolling pin is a must.
Yield: 36
Sopapillas Recipe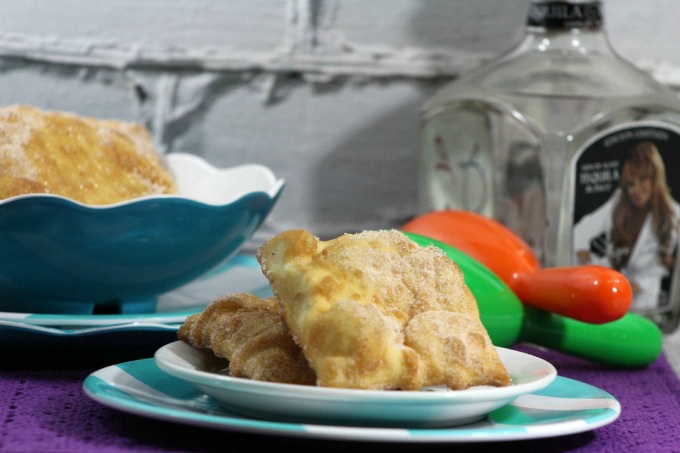 A delectable traditional Mexican dessert. They're so good dusted with cinnamon sugar or drizzled with honey.

Prep Time 10 minutes

Cook Time 10 minutes

Additional Time 20 minutes

Total Time 40 minutes
Ingredients
4 C flour
2 tsp baking powder
1 tsp salt
4 TBSP lard (or Crisco)
1 1/2 C warm water
6 C vegetable oil
Honey
Cinnamon sugar
Instructions
Sift together flour, baking powder, and salt.
Add lard and work in with your fingers or a pastry cutter.
Add warm water and combine until the dough is smooth
Cover with a dish towel and allow to rest for 20 minutes.
Add oil to the deep fryer or deep sided pan, and heat up to 375.
Take about 1/6 of the dough and roll it out to 1/8 inch thick. Cut into 2-3 inch squares.
Add a couple pieces of dough to the hot oil and fry until golden brown. Turn over, and repeat the rolling/frying process.
To get a puffier sopapilla, turn the dough after a few seconds until done.
Remove from oil and drain on paper towels.
Sprinkle with cinnamon sugar or drizzle with honey and serve.
Nutrition Information:
Yield:
36
Serving Size:
1
Amount Per Serving: Calories: 175Total Fat: 8gSaturated Fat: 3gTrans Fat: 1gUnsaturated Fat: 5gCholesterol: 1mgSodium: 93mgCarbohydrates: 16gFiber: 1gSugar: 5gProtein: 1g

Trust me, these sopapillas will be so worth it. They're amazing with a dollp of whipped cream and fresh berries or a scoop of ice cream or sorbet, too. Om nom nom. They're really versatile, and you'll want to make this recipe again and again.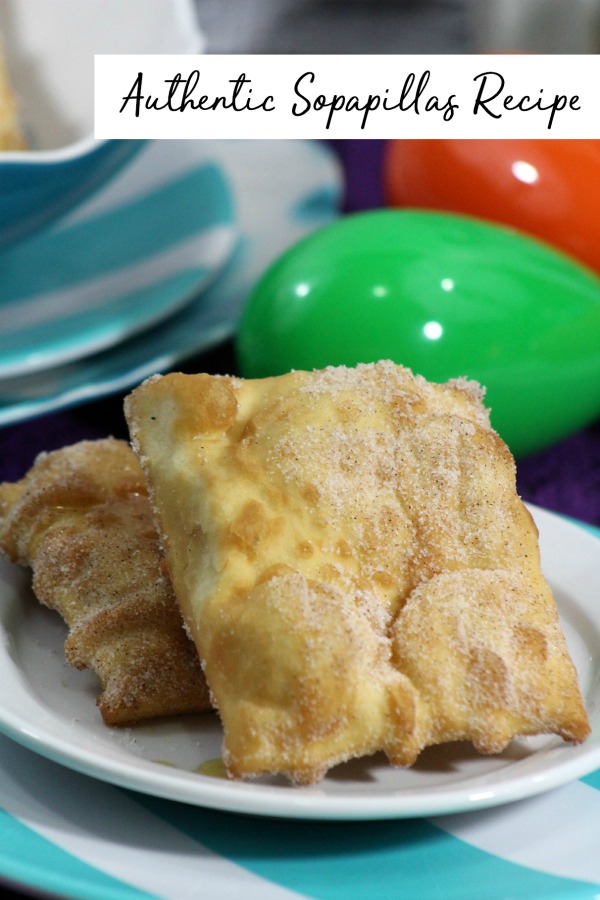 You may also like