Mom has done so much for us. I mean, come on. She's the reason you're alive. This woman fed you, bathed you, toted you around. She picked you up from school and dropped you off at dance class and baseball practice. She made dinner and did laundry and all those things.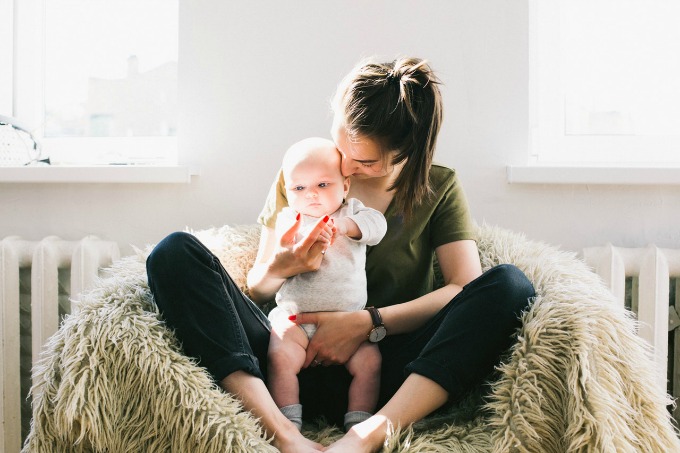 Chances are, she probably had a job too. Isn't it time to give her something back? We've gathered up some great gift ideas that mom actually wants this year.
Great Mother's Day Gift Ideas
Editorial samples may have been provided. Links may be affiliate links.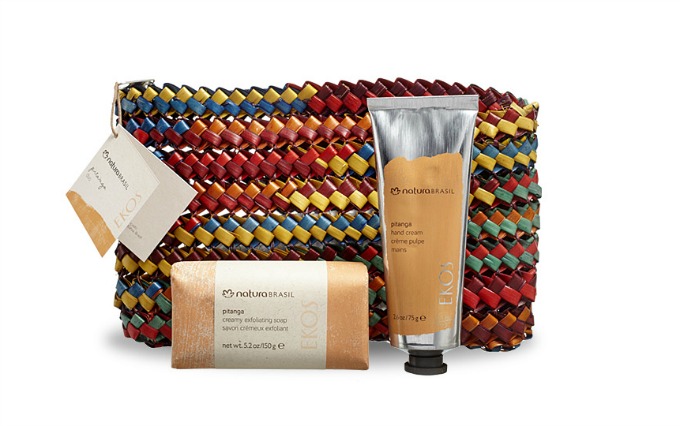 Natura Brasil Pitanga Duo
Pitanga, or the Brazilian Cherry, is known for it's great scent and healing properties. The Pitanga Duo from Natura Brasil features two favorites – Hand Cream and exfoliating soap in a fantastic hand-woven raffia pouch. The items are lightly scented, so they're not over-powering, and feel so good on your skin. The pouch is hand-woven by the Artesanato do Trançado Tupinamba – Copartt cooperative in Brazil, and can be used as a clutch.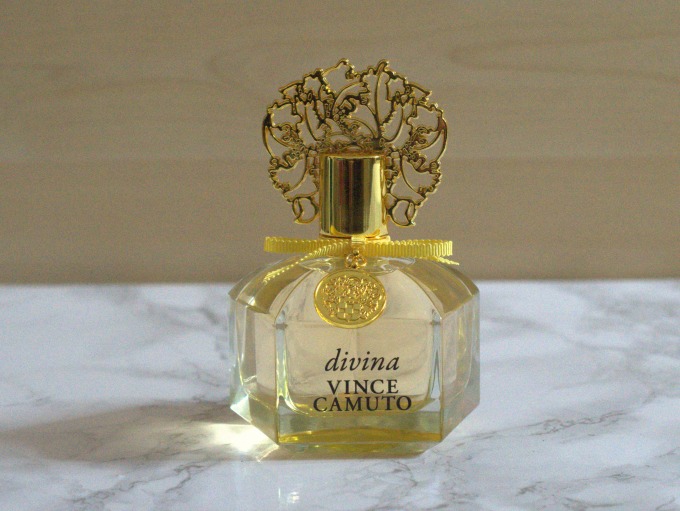 Divina by Vince Camuto
If you're looking for a new summer scent, Divina Eau de Parfum may be it. With top notes of Grapefruit and Black Currant, heart notes of sunflowers and violet leaves, and finishing with subtle hints of sandalwood, heliotrope, and musk, it's light and fresh, with a hint of earthiness. The fragrance is ever-changing, and long lasting, as you would expect. It's never overpowering, though. And can we talk about the bottle?  What a gorgeous addition to your dressing table or fragrance collection.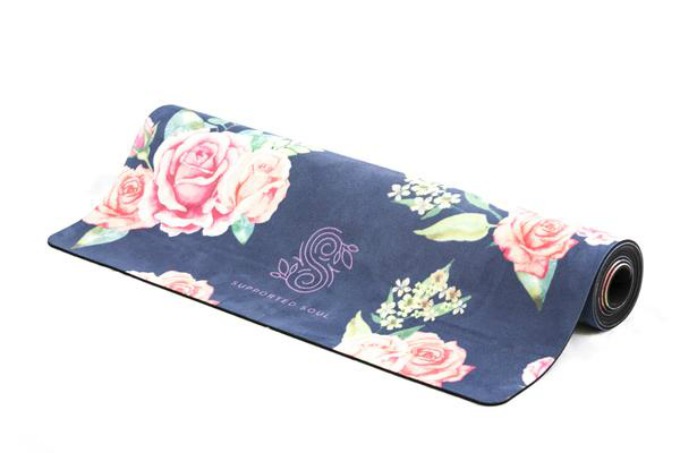 Supported Soul Yoga Mat
Is Mom a fan of Yoga?  If so, she would absolutely love one of the yoga mats from Supported Soul.  Their printed designs range from classic to geometric to whimsical and beyond.  Paired with the fact that they're absorbent (you don't need an extra towel) makes them doubly good.  And what could be better than a yoga mat that's machine washable?  This one checks all the boxes and more.  Make your Mom feel special; not to mention she'll be the envy of the other Yoga Moms during class.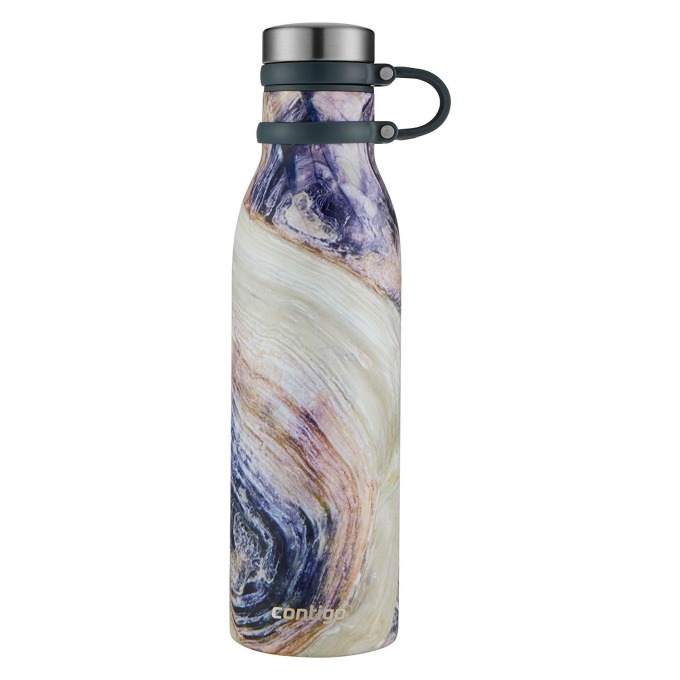 Contigo Couture Water Bottles
Upgrade her water bottle this year. The new Contigo Couture water bottle line is stunning. They look like stone. Plus, they'll keep her beverage cold for up to 24 hours or warm for up to 10 hours. The bottles are BPA free, so there's no harmful chemicals leeching into the beverage. Plus, the spout twists off for easy cleaning. Leak proof, too, so she can take her fave beverage with her wherever she goes – whether it's to the gym, the farmer's market, or just running errands.  This is a great gift when paired with the Supported Soul Yoga Mats.
Forever my Daughter Infinity Diamond Pendant
A mother's love is infinite. Show them that with this great Heart and Infinity Diamond Pendant from The Bradford Exchange. The heart shape at the top starts the formation for an infinity symbol, and then is accented by 12 genuine diamonds. The pendant is engraved on the back with "I love you forever." Solid sterling silver, with an 18 inch sterling silver chain. This would make a great Mother's Day gift for the new mom, too.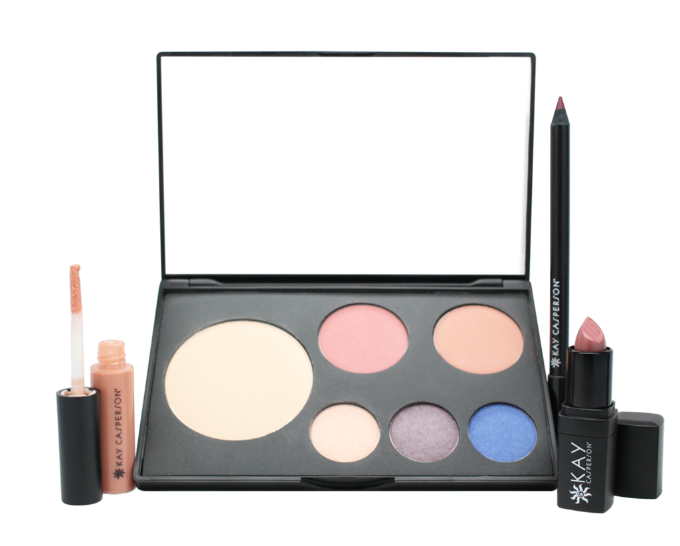 Kay Casperson
Looking good and feeling good are two unique, yet intertwined thoughts of being. When you feel good, you exude a radiance. And when you look good, you generally feel better. Kay Casperson believes in this. Her makeup line is built on the mantra of "Inside, I'm gorgeous." The line has no irritating fragrances or fillers, no harsh chemicals, and no talc. What it does have is skin loving botanicals and conditioning vitamins and minerals. It's also designed to help heal and correct all skin types. The colors and quality are really great too.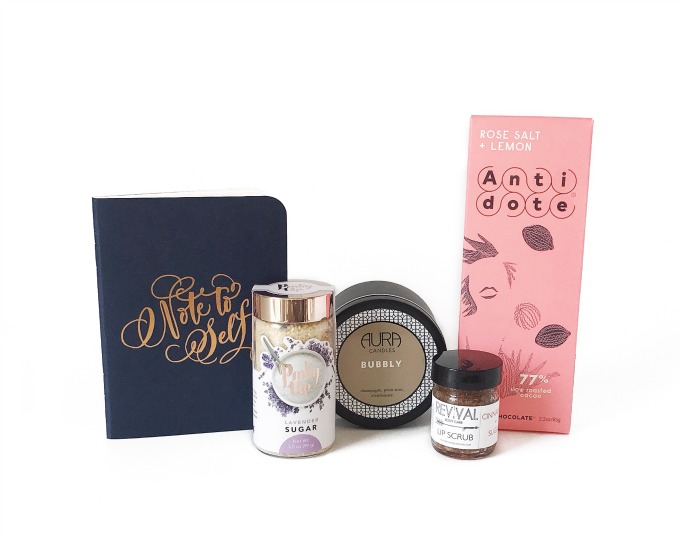 Indulge Her Box
Mom deserves to be spoiled. I think we can all agree on that. The Indulge Her box is loaded with great little gifts that will help her treat herself and are oh so indulgent. From a deliciously scented candle to an artisan chocolate bar to lavender infused sugar, this box has it all. The items included ae all from small women-owned makers, which we love. Even better, a portion of proceeds go to Every Mother Counts, which is a non-profit geared toward making childbirth safer.
Koo-Weh Nana Baklava
Baklava is such a special treat.  Almost no one makes it, because it's so much work! Give her a taste of authentic Turkish Baklava with Koo-Weh Nana. Sweet and goey, with that perfect crunch from the puff pastry.  Mmmm…Drizzled with sweet honey and studded with your choice of walnuts or pistachios, and you have something really special. They also have a Chocolate Hazelnut version.

Bloomscape
When you want to give a plant as a gift, it can a little confusing and scary to send one through the mail.  Enter Bloomscape.  Bloomscape has a great selection, complete care instructions, and their plants are g-o-r-g-e-o-u-s! Their plants arrive lush, full and healthy, just ready to grace that special place in anyone's home.  Even their shipping box lets you know it contains something special.  Houseplants come ready to go, in a terracotta pot with a saucer, so all she'll have to do is unbox it and enjoy her beautiful new addition!
These are just a few ideas of things that every mother would love to receive.  Heck, I'd love to get these things as gifts, and I'm not even a mom.  Looking for more gift ideas? Check out our Gifts for Women