Women, man…. Why are they so difficult to shop for? It's not even that women are so picky. It's usually something more along the lines that they do so much for us that we don't want to disappoint them. So we set the gift giving bar high, and hope to reach our own lofty goals.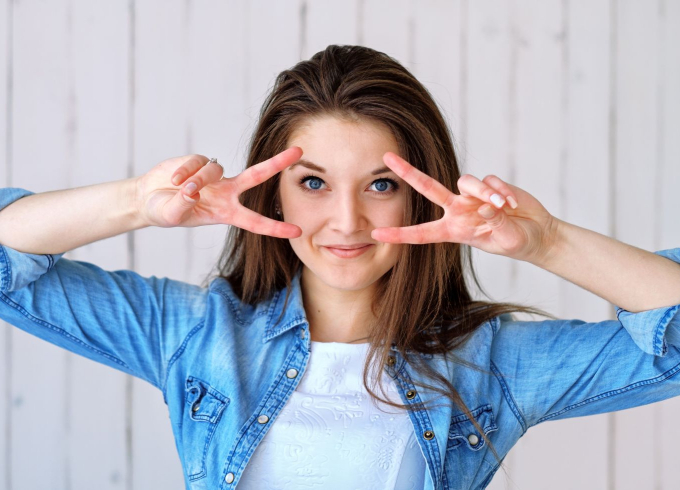 We're here to help, though. We've compiled a list of great items we think every woman would love – no matter their age. Need more great ideas? Check out these clever gifts for women, too!
Fantastic Gift Ideas for Women
These are some of our favorite gift ideas for women that we've encountered this season. Editorial samples or payment may have been received. Links may be affiliate links.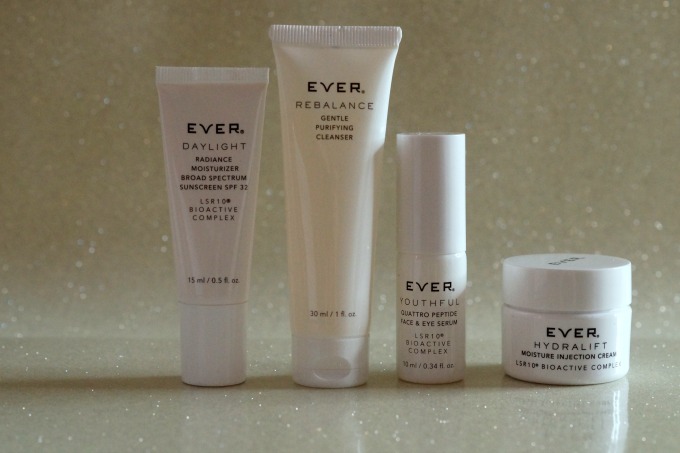 Ever Mini Pure Results Regimen with LSR10
Ever Skin is known for their botanical skincare that has clinical results. Now you take your faves with you when you travel, or are just on the go. This 5-piece set is packed with the most popular products for a complete beauty regime. Included are Rebalance cleansing gel, Reveal peel pads, Youthful Quattro Peptide Serum, Daylight Radiance moisturizer, and Hydralift moisture injection cream.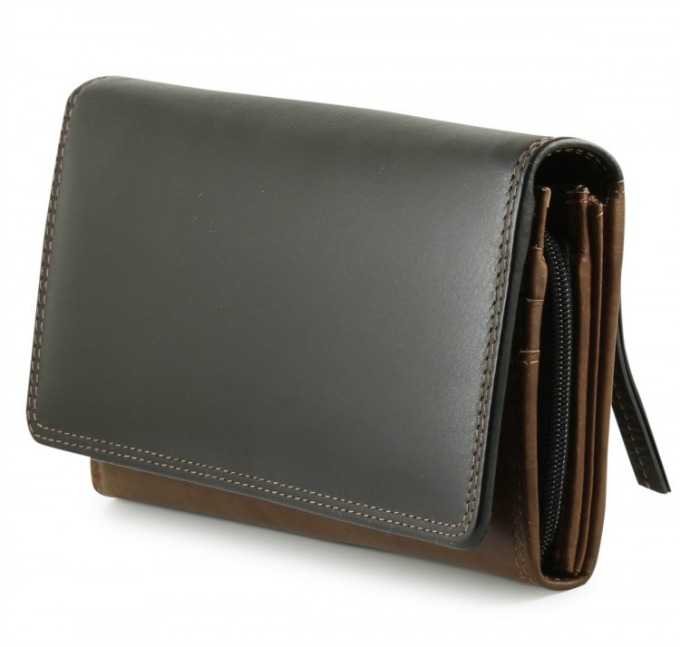 Leather Wallet Clutch with RFID Technology
Just about everyone carries a wallet. Some of us carry small wallets, with just the necessities, while others carry errythang we ever might need with us. This leather wallet clutch falls somewhere in the middle. It's not too large for most people, and really the right size for grabbing and going. Made from soft and supple leather, with RFID blocking technology. This means it's more difficult for people to skim your cards, and steal your identity.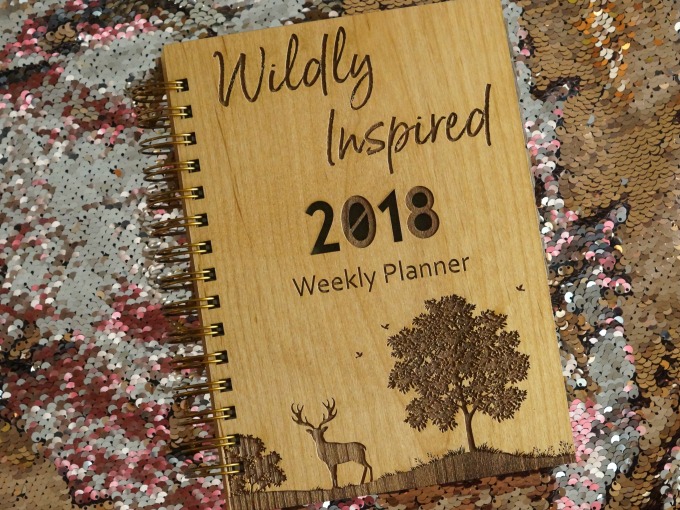 Wildly Inspired Wooden Weekly Planner
I love a good planner. I always think it's going to be the thing that finally gets me organized. And I'm good, if I use it. The Wildly Inspired wooden weekly planner from Indigo Ember is going to be my planner for this year. They've really paid attention to detail. The pages are nicely laid out, with enough room to plan, but not so much room you can overwhelm yourself. And the pages are a nice weight of paper, and ink won't bleed through.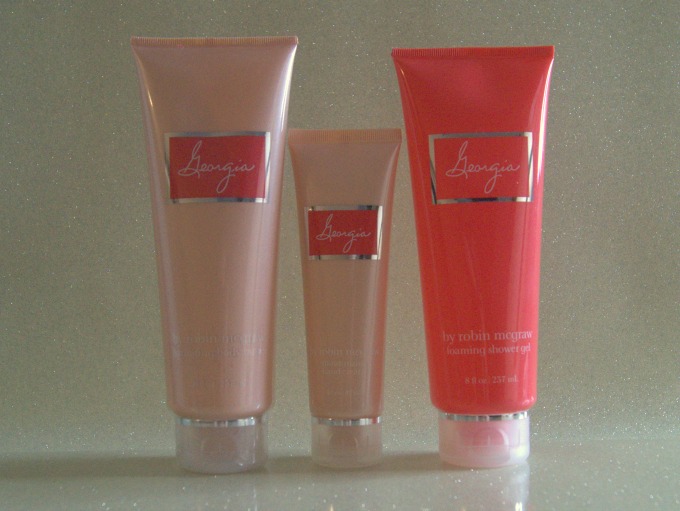 Georgia Fragrance Collection
Georgia is the fragrance developed by Robin McGraw. Yes, Dr. Phil's wife. It really smells good, though. It's a rich floral, but isn't overpowering. I generally prefer clean scents, and I adore Georgia. It has notes of Bergamot, Whimsical Orchid, Tea Leaf, and Soothing Amber, among others. The collection includes a moisturizing hand cream, foaming shower gel, hydrating body butter, and an eau de parfum.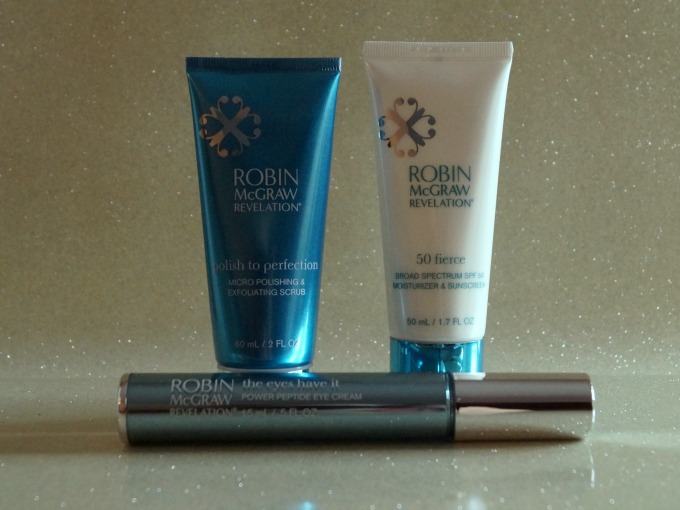 Robin McGraw Revelation Skin Care
It's never too early to take care of your skin. The Fun & Flawless Trio is a great place to start. The set contains The Eyes Have it, which is a power peptide eye cream, Welcome Back YOUth that's a retinol serum, and 50 Fierce which is a moisturizer that has a built in SPF 50. Add in a great cleanser and night cream, and you're pretty much set. These are great quality products at reasonable prices.
Clipa Bag Hangers
We've all been there. You have your bag or purse, and you're out to lunch or dinner. Where do you set your bag? You don't necessarily want to put it on the floor. How about the chair? That works, if you're not dining with others. And the table? That's just not polite. Enter Clipa. It's a ring that you can keep either in your purse, or on your purse handles, and open up to hang your bag from the edge of the table. It's subtle, classy, and your bag doesn't get dirty, wet, or sticky. Total win! Available in 6 great finishes, and makes a fab stocking stuffer, too.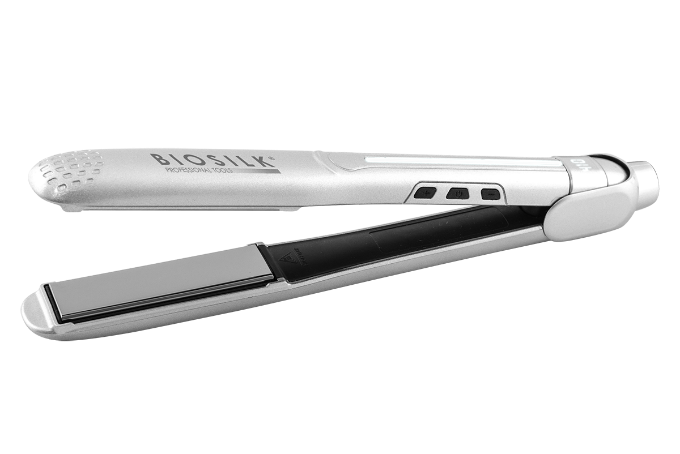 Biosilk 1-inch Titanium Hairstyling Iron
One of the things that just about every woman needs is a really great flat iron. I wasn't always a believer that the more expensive ones were better, but let me tell you – it's like night and day! The smaller ones, like this one-inch flat iron, give you that gorgeous, silky smooth hair, in not a whole lot more time than one with a larger plate. The Biosilk Titanium Hairstyling Iron is designed to seal your hair's cuticle to increase shine and lock out humidity.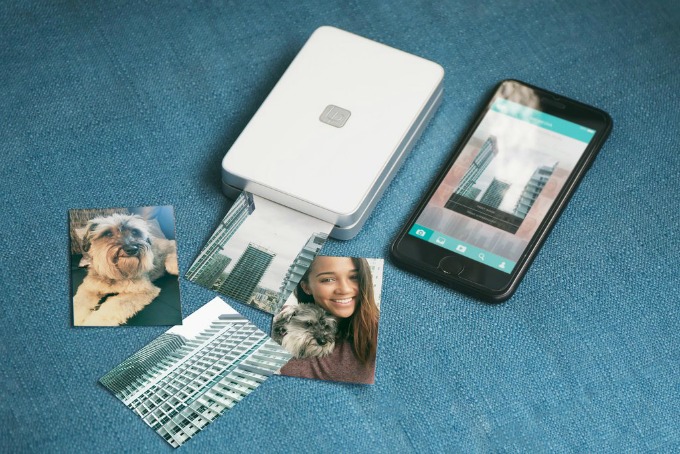 Lifeprint Photo and Video Printer
Women are always taking pictures with their phones. ALWAYS. Whether it's a beautiful sunset, or their dinner, or even some other woman's outfit. A lot of these we don't necessarily need to keep, but some we do. Places we go. Events that are special. The people in our lives. Lifeprint photo printer prints photos and videos from your phone, so you can save them. Yeah, you read that right. Photos AND VIDEOS. Download the app, and you can play videos. WHOA! Pick up some extra film, too.
Field + Fleur Three Wick Candles
These Field + Fleur candles from Hillhouse Naturals are simply stunning. They smell amazing, look gorgeous, and their burn time is unparalleled. The large jar candles are sure to be a statement piece in any home or environment. The wicker accents, which really up the sophistication level, are all handwoven. Field + Fleur candles make a great gift for a housewarming or a party, too.
Ola Tropical Apothecary
When I was a kid, we lived in Hawaii. They have so many types of tropical fruits and plants that grow wild there. And these native species have such great healing and restorative properties. It was also during this time that I was introduced to passionfruit. Passionfruit is my favorite. Anyway, this fabulous set from Ola Tropical Apothecary has Body Butter, Sugar Polish, Body Wash, and a Body Mist, all in passionfruit. It's beautifully packaged, ready for gift giving, too.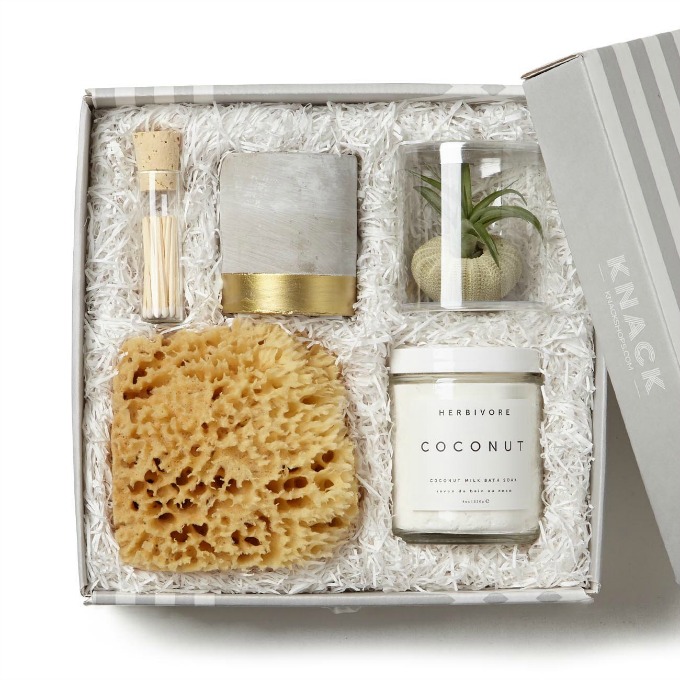 Knack Just Breathe Spa Gift Set
The women in our lives usually like pretty things. Even those that aren't the delicate flower type generally enjoy something like the Just Breathe Spa Gift Set from Knack. It contains a Coconut Milk bath soak, a natural sea sponge, a fab concrete candle, matches, and an adorable air plant. This set is really modern, yet totally chic.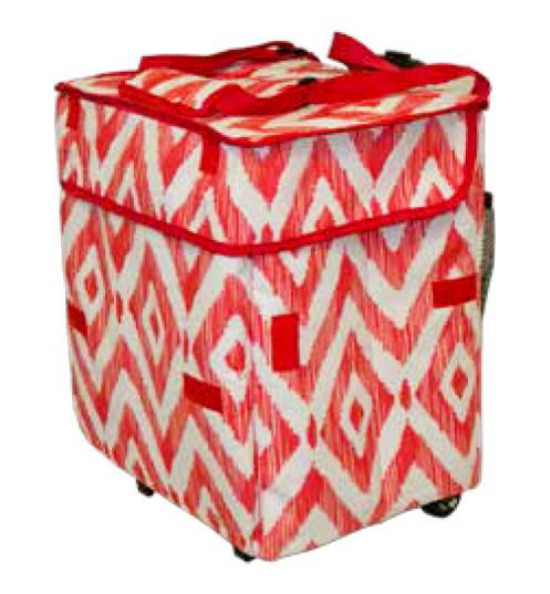 Smart Cart Cooler
How often do you need to bring a cooler somewhere? If your life is anything like mine, the answer is ALL THE TIME! Bringing stuff to potlucks, to soccer practice, even to friends' or families' houses. This cooler version of the Smart Cart is perfect for this . It's lightweight, and easily portable with the cart portion.
These are a few of our favorite gift ideas for women. She won't be disappointed with any of the items on this list.