We all have those people in our lives. The ones that are always jetting off somewhere that's so cool.  Perhaps they're backpacking through the wilderness of South America, or lying on the beach in Thailand. Wherever they're going, you just know that you wanna go too.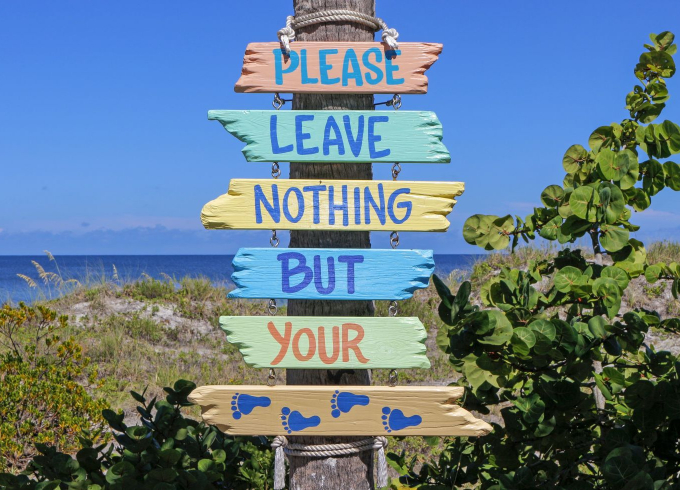 Or maybe you're that person. The one that can't sit still. Whomever it is, these are 20 of our favorite gift ideas for the travel buff. Need even more ideas? Check out our gift ideas for the traveler, too.
20 Amazing Gift Ideas for the Travel Buff
These great gift ideas for the traveler on your list are all from Amazon.  Even better, most are available with Prime shipping.  So you know what that means. Even the procrastinators can give an amazing gift, and you don't even have to go brave the mall.  Awwww yeeeeaaahhhhhh!! Links may be affiliate links.
1 Wanderlust Map Tee – Available in Mens, Womens, and Kids styles in 5 colors.
2 3D Sleeping Eye Mask – 2 Pack
3 Lightweight Packable Backpack – This doesn't replace your regular backpack, but it's a great bag to drop in another bag.
4 Fujifilm Instax Mini 8 Instant Camera – You might also check out the Instax 9 mini instant camera. Don't forget to load up on film, too.
6 Not All Who Wander Are Lost Adjustable Charm Bracelet
7 Sidekicks Mesh Foldable Ballerina Flats – Available in 3 colors
8 CozyPhones Sleep Headphones Multi-Pack
9 GoPro Hero – This is the base model, but still awesome.  Check out the GoPro HERO5 for an amazing gift for the traveler.
10 Uppel Travel Adapter – THIS is a life saver. Lots of people don't realize that their electronics won't work in other countries. The adapter helps solve that issue.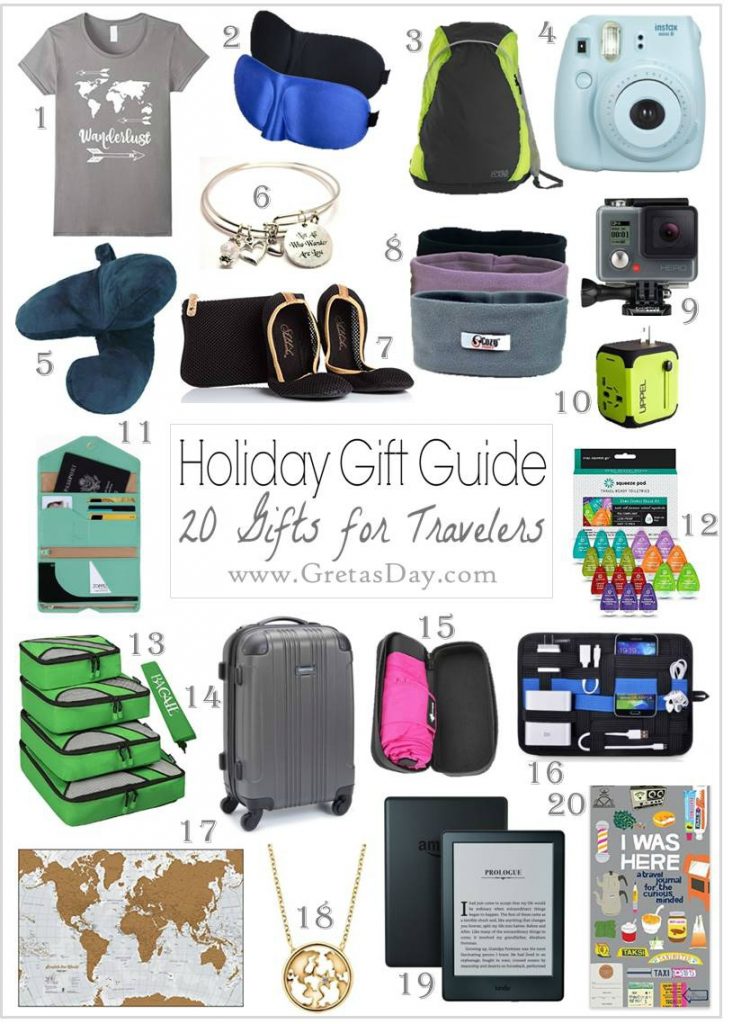 11 Multi-Purpose RFID Blocking Passport and Travel Wallet – Every traveler needs an RFID blocking wallet.  This is available in about 20 colors, too.
12 Squeeze Pod Travel Sized Toiletries
13 Packing Cubes – Professional travelers swear by these. They help organize your items, and you can get more in your luggage. Available in 9 colors.
14 Kenneth Cole Reaction Out of Bounds 20 inch Carryon Suitcase – Lightweight, hard sided carry-on bag. Great for traveling. Available in 11 colors
16 Elastic Organizer Board – This one keeps going in and out of stock, but here's another that's almost identical.
17 Scratch the World Scratch off Map
19 Kindle e-reader – Perfect for the traveler, so they don't have to lug books with them.
See! There's great gift ideas for everyone, for every budget.