You've worked hard to build a happy home for yourself and for your family, and that home deserves to have the best air quality possible. When low-quality air infiltrates your home, it smells stale, feels stiff, and might even cause breathing problems. This is especially if anyone in the household suffers from asthma or has allergies. If you think your home's indoor air quality could use some improvement, the following ideas will help you.
Clean Often
After a long week at work, you might be tempted to put off doing chores. Skipping the dusting and mopping allows dust mites and other air impurities to overtake your home and make your family uncomfortable. For the best results, dust, vacuum, and mop weekly. Use damp cloths to trap dirt and dust and improve your indoor air quality. Feather dusters just move the debris to other spots in the home, causing it to look clean but not actually be clean.
Don't Keep Rooms Too Humid
Moisture attracts dust mites, mold, and pollen. During the winter months, use a dehumidifier to keep your home's humidity between 30 and 50 percent. During the summer, run you air conditioner at least periodically to help with moisture problems. Be sure to use exhaust fans or crack windows when cooking or bathing to prevent excessive moisture buildup.
Perform Regular Maintenance on Your HVAC System
Dirty or broken filters, fans that don't work properly, and other broken components of your heating, ventilation, and air conditioning (HVAC) system lead to bad air. Change your filters at least every six months. If you suspect other parts of your system could be in disrepair, ask a professional to look at it. If your system hasn't been replaced in many years, it is probably not as efficient as it could be. Having a new one put in not only improves air quality, it might also save money on your energy bill. Most new systems have improved energy efficiency.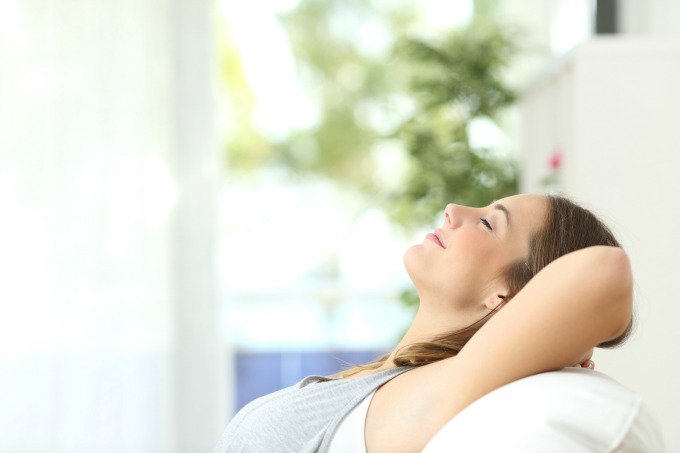 Call in a Professional
If you've done all of the above and still feel your indoor air quality is suffering, ask your HVAC company if they provide air quality solutions services. Some companies do complete air quality work. Examples include duct cleaning, installing air filters or air purifiers, and installing heat recovery ventilators that help to replace the stale air in your home with fresh air from outside. The system first conditions the air to match the temperature inside your home to avoid hot spots or drafts.
Consider the Little Things
Large pieces of fabric trap dust mites and release them into the air every time you move the fabric. Launder blankets, curtains, and other large pieces of fabric often, and if you aren't using them, vacuum seal them and put them away to prevent mites from hibernating in them. If you don't have any live plants in your home, adding a few could also help air quality. They naturally pull pollutants from the air, and several species don't need a lot of extra care, making them perfect even for people who are busy or don't exactly have a green thumb.
Providing clean air helps to ensure your family's health and keeps your home smelling fresh. Use these steps to create a more pleasant environment for everyone who enters your home.