Bathroom remodeling is one of those things that just about everyone either does at one time or at least considers doing. It doesn't matter if it's because your bath is just old and needs it, or if it's because you're itching for a change and want something new and fresh. Let's face it – it can be a lot of fun designing and picking out everything.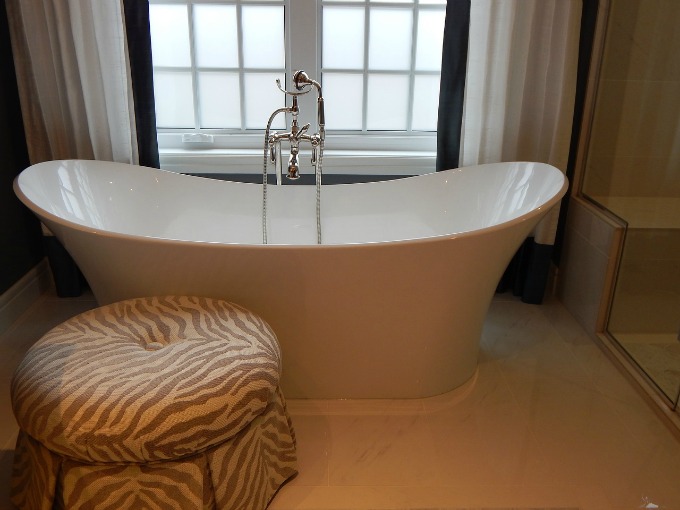 There are so many different ways to give your bathroom a new look. These ideas range from relatively inexpensive to a whole bathroom makeover.
Ideas for Bathroom Remodeling
Change your color scheme with new towels, rugs and shower curtains. Just changing colors will make a major difference.
Go a bit further and change your paint and/or wallpaper. Replacing or adding wallpaper will create a totally new look.
Going even further, consider replacing the sink, tub, toilet, and faucets. Strip it all down and redo the whole bath. This is a major undertaking, but it's still easily doable in a weekend.
New flooring and tile may be a lot of work, but it can be well worth it. Stone, wood, ceramic, terrazzo… There are a lot of different choices and a lot of different flooring ideas. Each has benefits and drawbacks.
There are literally thousands of inspirations and ideas for remodeling your bathrooms. The Italian modern look is elegant, sleek and very much in demand. Or you could go with Victorian or country, if that's more your aesthetic. Whatever your taste, there are plenty of ideas on the web, just waiting for you to find them.
One of the main design features of a bathroom include your fixtures.  A sink and tub faucet is usually something most people don't think much about. But there are faucets and then there's FAUCETS. Whether you're remodeling your bath or building a new home, the bathrooms are one of the areas, along with the kitchen, that get the most attention. Especially from the ladies. There's a saying that "kitchens and bathrooms sell homes" and it's true!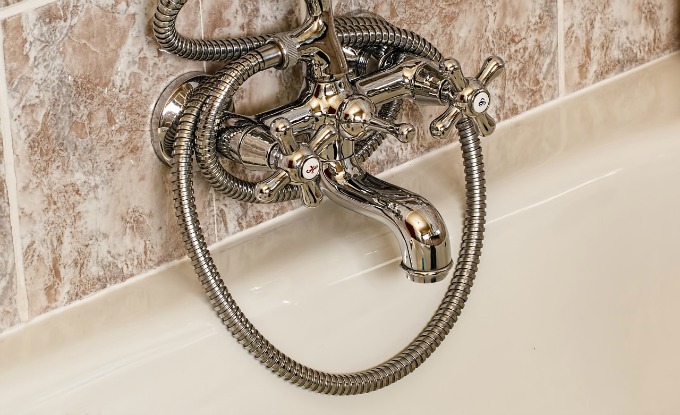 You wouldn't think sink and tub faucets would make that much difference, but they do. The fixtures you choose can set the whole design of your bathroom. You want to choose something that really sets the tone for your design scheme. Accenting and drawing the eye, they will grab the attention of the viewer and emphasize the overall beauty and grace of the room.
So, what are you waiting for?! Maybe initially start with new towels and rugs for your bathroom makeover, and work up from there. If you need to, do it gradually. Find a design style that you absolutely love, then personalize it and make it your own by changing colors and textures. Just imagine lying in your new tub with a glass of wine and music or a great book and just relaxing your cares away.