The bathroom is the difference between a house and a home. Once the bathroom is finished, it feels as if the whole house is ready to start living in. But, it seems that the bathroom is never finished on the first attempt.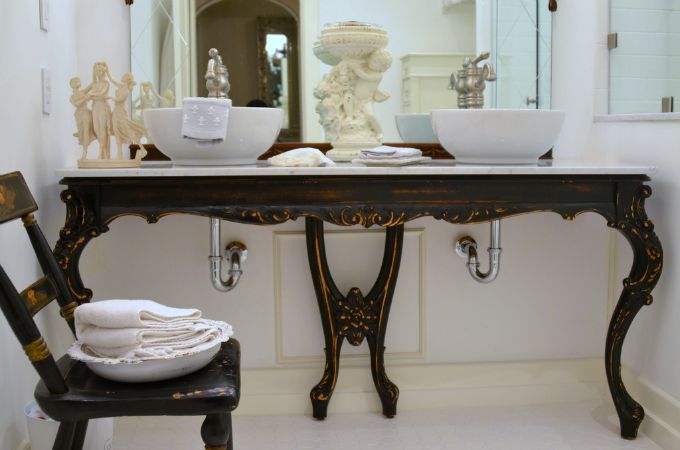 As it turns out, you really don't like that showerhead or the unique toilet just feels weird. It generally takes about three or four tries and then some before you can look around and think 'yeah, I'm happy with that'. To get you to that point quicker, here are a few ways to spruce up your bathroom area.
Five Ways to Spruce Up Your Bathroom
Open Storage
Storage is one of the big problems and the one problem that you can never try and sweep under the carpet. You couldn't if wanted to. You don't have the room! And that's the crux of the issue. To maximize every tiny, little, minute bit of space you have in your bathroom, you're going to need to think outside of the box. Try open storage such as baskets that hang off the wall where you can put towels and toiletries.  It's a great way to spruce up your bathroom.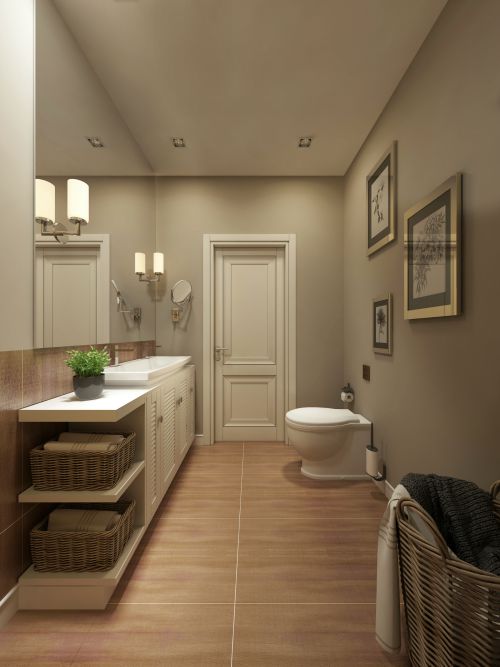 Closed Storage
Closed storage is just as important. You don't necessarily want all your stuff out on display!  You can either merge the two storage styles together or go for one option over the other. If you are considering closed storage, you want to visit a site like Bella Bathrooms. It's a great resource to figure out how it works and what you'll need. In all actuality, it is incredibly simple. All you need is a vanity mirror that opens up so those annoying toiletries that clutter up everything can be easily stored away. You can keep on top of the clutter and add another mirror to the bathroom to help make it look bigger.
Soothing Lights
Lights are both aesthetically pleasing and practical, and that is the perfect mixture for any bathroom. The right lighting will turn your bathroom into your favourite room and spruce up your bathroom. How? It adds to the ambience. For example, if you like taking a bath, you can install mood lighting under the fixtures that give off a deep light. As a result, it will make your bath much more atmospheric and pleasing. Plus, when you get up to go to the bathroom at night, you need to see where you are going. Soothing lights are bright enough to leave on so you can see, but not too bright to keep you awake.
Add Some Art
If you like art and have it around the house, don't forget to add it to the bathroom as well.  Seriously.  It will help make everything look pulled together and will really spruce up your bathroom. Once you have figured out the functionality of the bathroom, you can concentrate on the style. There's no better thing to tie style together than a bit of art. All you need are a few canvases and you will have a bathroom that all will envy.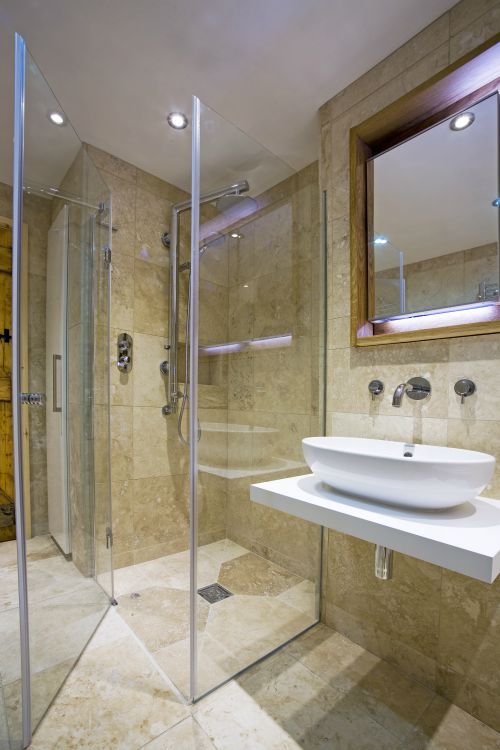 Wet Room
If you want to go all out and really spruce things up, rip up the rule book and go maverick. A wet room is a great addition to any house, and looks so luxe.  This is probably the biggest way to spruce up your bathroom.  What's a wet room?  It's basically a spa-style shower that either has no door, or just a partial wall for a door.  Plus, you won't have to spend hours on end cleaning because it cleans itself. Pretty much!
If your bathroom is dreary, consider these five tips to spruce up your bathroom. They will completely transform your bathroom.
What are your best tips to spruce up your bathroom?
photo credit: old and new via (license)