I have a total love for glitter. Some may call it an obsession, but to them I say they just haven't experienced the true joy yet. Anyway. Even I have to admit that sometimes, glitter can be messy. Worry no more. I have a non-messy glitter project that's perfect for back to school. We're making a no mess glitter composition notebook. The secret? Glitter duct tape.
Oh yeaaaahhhhh….now everyone can enjoy the shimmer, the shine, the sparkle, and the general glitziness of glitter with none of the mess. Read on for the super easy glitter composition notebook instructions.
No Mess Glitter Composition Notebook
Time: 10 minutes
Skill level: Beginner
Materials
(these may contain affiliate links)
Glitter duct tape. I'm using this fuschia color from Duck brand. However there are several brands out there.
Supplies
Scissors
File or fine sandpaper
Paper towel
Directions
Take your composition book, and make sure it's clean. Basically make sure that there's no dust, hair, greasy fingerprints, or stuff like that on it. Wipe off with a dry paper towel.
Line up your glitter duct tape with the binding. Run a strip along the cover, starting at the top or bottom, and working towards the opposite edge. Cut. Make sure that this is stuck down well.
It's okay if there's a little hanging over. We'll trim it down later.
Line up your next row of glitter duct tape, butting it against the first row. Stick it down firmly and cut. Repeat this step until your entire composition book is covered.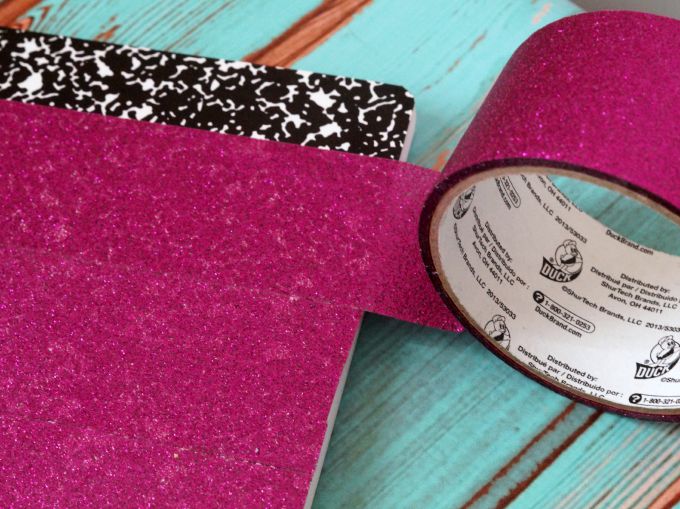 Trim around the edges with your scissors. File the uneven edges down with the file or sandpaper. This is totally optional.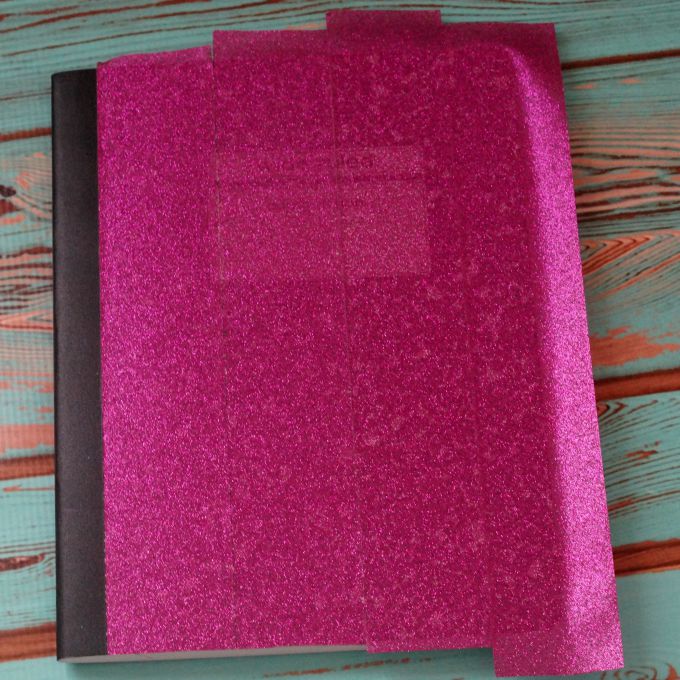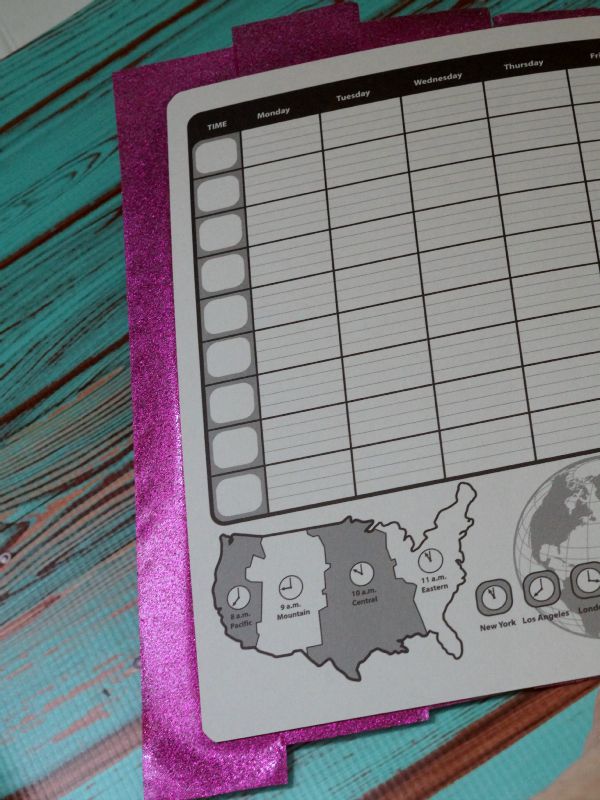 Stand back and admire your handiwork!  You've just created a no mess glitter composition notebook!
For more back to school ideas, check out a few of my favorite blogs: