July 25th marks the halfway point to Christmas, and it's becoming a fun trend to celebrate with a Christmas in July party. With good weather and a great excuse to be outdoors, a good July Christmas party can rival a plain old December Christmas party any day of the week.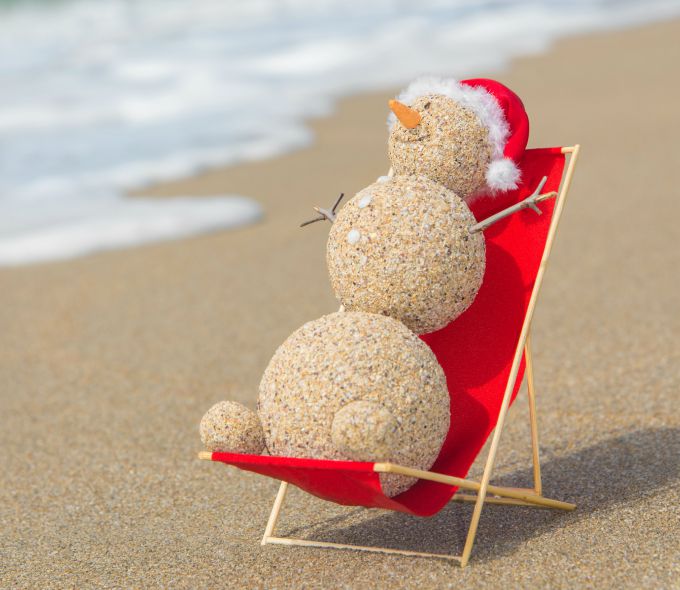 How to Have an Awesome Christmas in July Party
Deciding on the Decorations
Take advantage of plenty of summery venues like the pool, the beach, the park, or just the backyard to get started. Decorations should pay homage to the classic symbols of Christmas, while playing into the fun of the summer.
You should also decide what you want to do for a color palette. Will you do traditional green and red or blue and white for your Christmas in July party? Or will you mix it up with some familiar characters done in summery colors?
Candy cane pool noodles are a great Christmas in July party addition. Use waterproof paint to add some white stripes to some plain old red pool noodles.
Start a water balloon fight using only white balloons so it will feel a bit more like a snowball fight.
Get out any Christmas decorations you have in storage and put them up. Consider decorating a tree in your backyard or buy a fake Christmas tree, which should be on sale at most places that carry them. Or you can try to get one of the half Christmas trees that a few places sell.
Cut paper snowflakes to make a banner to string over the pool or across the yard. If you decided to go with a summery palette for your Christmas in July party like light blue, light orange, and light pink or yellow, use these colors for your snowflake flag banner.
Make or buy some beach-themed Christmas decorations. Get plain, clear glass Christmas balls and fill them with sand, fake seaweed, small sea shells, and plastic sea creatures. Or glue real seashells to loops of string or ribbon to make your own for free.
Don't forget to decorate yourself and your family/friends (and pets!). You'll no doubt want an ugly Christmas sweater, but consider cutting off the sleeves to make it more seasonally appropriate! Or go with a red bikini top and green bikini bottom for the pool.
Men might like beach Santa Hawaiian shirts. Don't forget the reindeer ears for the dog! Bonus: most of these items will likely be on sale right now, and they will last you for many upcoming holiday celebrations for years to come.
Get the Beach Boys Christmas CD and some reggae Christmas CDs for the perfect soundtrack for the party.
String up Christmas lights over the pool, over the tables, on the chairs, etc. Stick to all one color like classic white or strings of red and green.
Put out stacks of red and green towels for guests to use and borrow.
Preparing the Food
The menu should feature both familiar Christmas favorites and some new summery twists on the classics:
Serve cold versions of egg nog, Irish coffee, and hot chocolate, plus red and green margaritas using fruit or food coloring.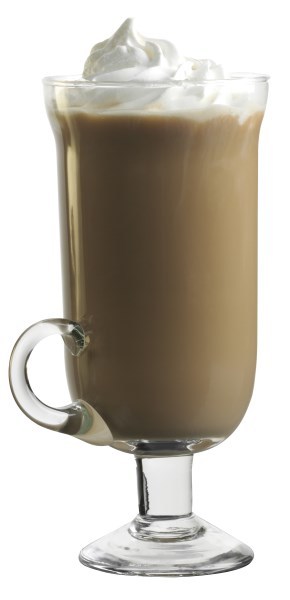 Make homemade red and green popsicles or snow cones.
Do a Christmas twist on the s'mores by adding in crushed peppermint to your chocolate.
Have a fruit salad in Christmas colors, maybe watermelon and kiwi, for example.
Go with a classic grilled meal for a summer party, but you might add in fun touches like skewers of red and green veggies like cherry tomatoes and green bell peppers.
Make colorful non-alcoholic drinks that include red and green, like cranberry or pomegranate-based drinks with an added mint garnish.
Special Touches
At the end of the Christmas in July party, give your guests each a mini Christmas stocking with a little favor included like a shot glass with a candy cane.
Make a fake fireplace with hanging stockings for the poolside or use orange and yellow construction paper to make a fake fire in the real fireplace.
Don't forget to shop for discounts and sales at Christmas suppliers that are open online or at stores year-round to get some Christmas supplies for very cheap.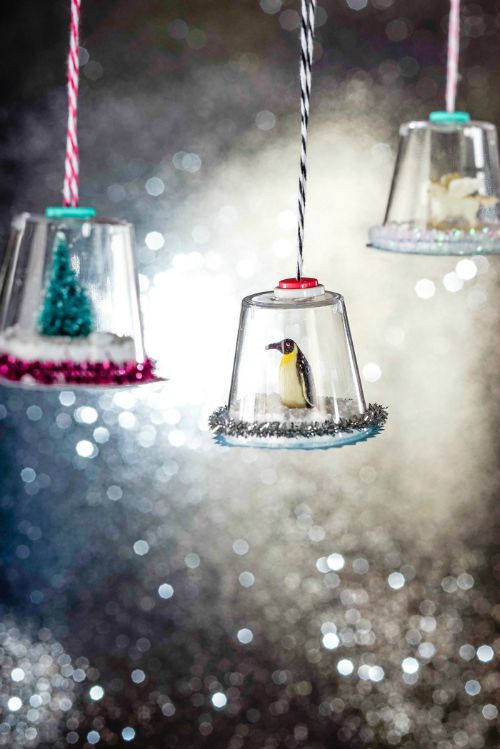 You can arrange to have a table for making your own ornaments at your party by buying some materials at a craft store, which can be as simple as mini mason jars, little Christmas tree figurines, glitter, ribbon, etc.
You can also hire a group to bring in fake ice skating! This will certainly be a memorable way to celebrate the summer.
Your Christmas in July party can be as big or as small, as complicated or as simple as you like. Just make sure it's fun, silly, and memorable!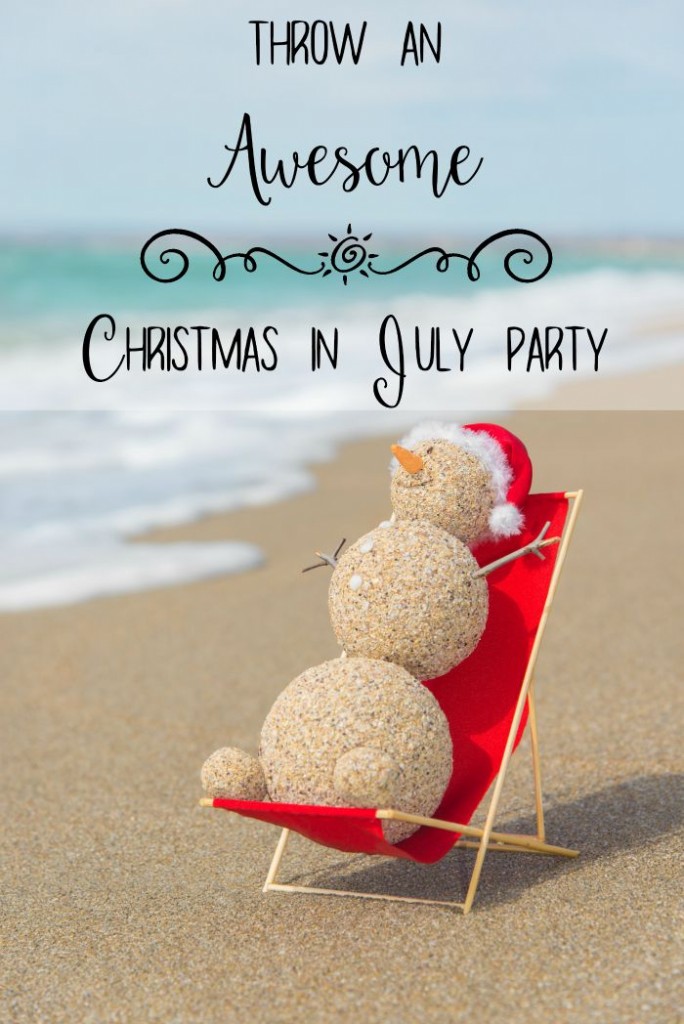 photo credit: DSC05323 via (license)