One of my favorite things about summer is all of the amazing produce that's available. I love to take advantage of them in a great salad like this Spinach Gorgonzola Salad with homemade Raspberry Vinaigrette dressing.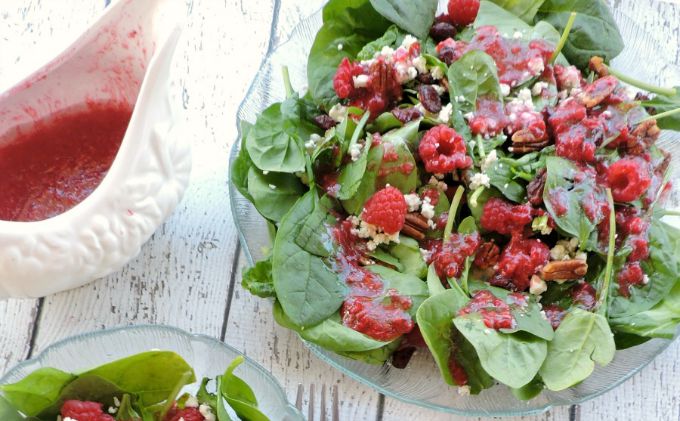 I am not sure that there's anything that's really better than perfectly ripe home grown veggies in the summer. And don't even get me started on the great fruit that's available. A ripe summer berry is like nature's perfect gift.
One of my favorite ways to enjoy all of this bounty of summer is in a really delicious salad. This Spinach Salad with fresh homemade Raspberry Vinaigrette dressing is a perfect example of an indulgent summer salad.
Spinach Gorgonzola Salad with Homemade Raspberry Vinaigrette dressing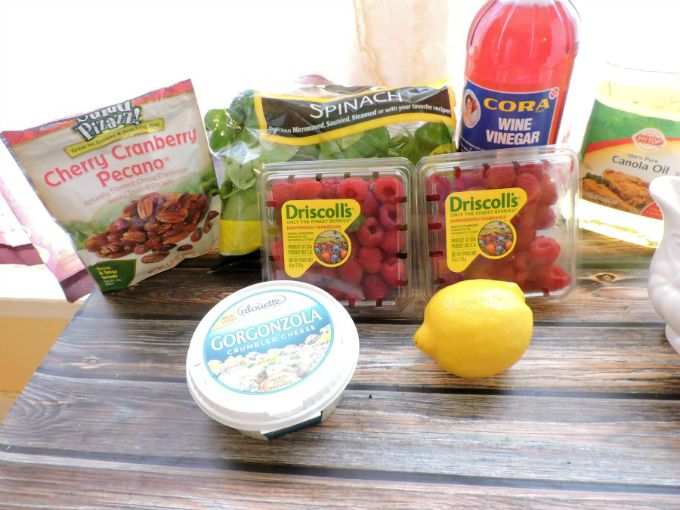 Yield: 2
Spinach Gorgonzola Salad with Raspberry Vinaigrette Dressing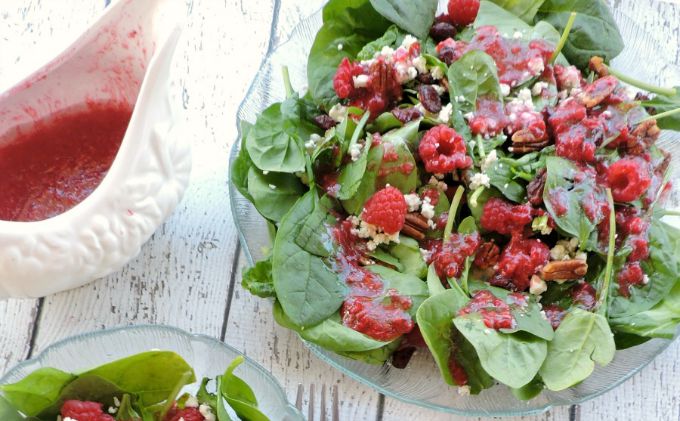 A delicious spinach salad that is studded with pecans, raspberries, and gorgonzola cheese. It's then topped with a fantastic homemade Raspberry Vinaigrette dressing that is quick and easy to make.
Ingredients
For the Salad
Fresh Spinach. I like to use the baby spinach that comes in a bag.
1/2 cup pecans
1/2 cup fresh raspberries
1/4 cup Gorgonzola cheese. If you don't like blue cheese, you can substitute Feta.
For the Raspberry Vinaigrette Dressing
1/2 cup fresh or frozen (thawed) raspberries
2 tablespoons lemon juice
2 tablespoons red wine vinegar
1 teaspoon sugar
Pinch of salt
1/4 cup canola oil. You can use olive oil as well.
Instructions
Place raspberries in a bowl and crush with a fork or a potato masher. I used a potato masher. Whisk in remaining ingredients until well blended. Cover and chill. Whisk just before using, to combine well.
Place the spinach in a bowl top with raspberries, pecans, and gorgonzola cheese. Top the salad with the Fresh Raspberry Vinaigrette.
For a heartier salad, add grilled fish, grilled chicken, or even grilled shrimp.
Nutrition Information:
Yield:
2
Serving Size:
1
Amount Per Serving:
Calories:

728
Total Fat:

68g
Saturated Fat:

13g
Trans Fat:

0g
Unsaturated Fat:

53g
Cholesterol:

36mg
Sodium:

598mg
Carbohydrates:

23g
Fiber:

10g
Sugar:

10g
Protein:

14g
This information is provided as a convenience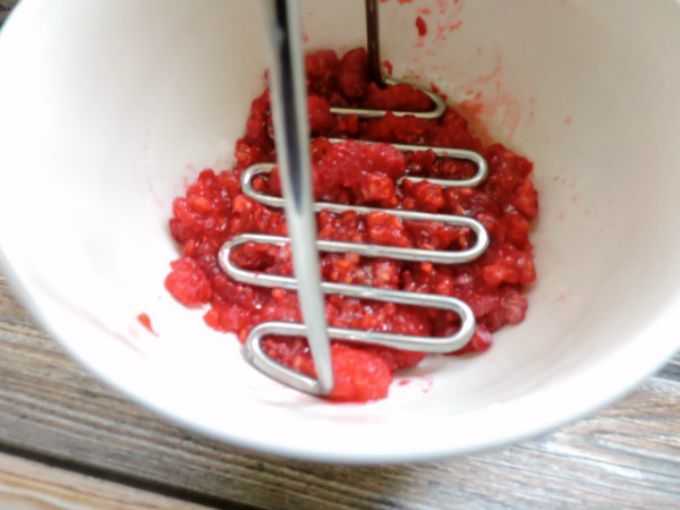 This Spinach Gorgonzola Salad pairs so well with just about anything. It's delicious with grilled fish or grilled chicken. Add some sliced chicken or cooked shrimp for a heartier salad. The possibilities are endless. And the Raspberry vinaigrette salad dressing is great with most any kind of salad. Just in case spinach isn't your thang!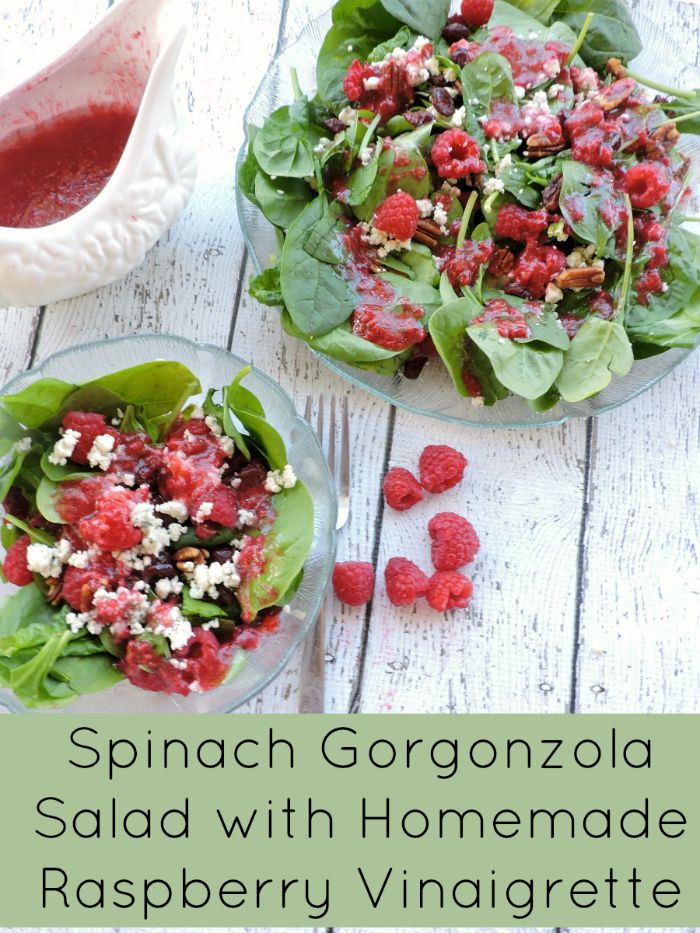 Will you be adding this Spinach Gorgonzola salad with Homemade Raspberry Vinaigrette to your repertoire?