What is it with guys? Why are gift ideas for men so hard to come up with? Usually, they only like a few things, but those few things they can be so picky about.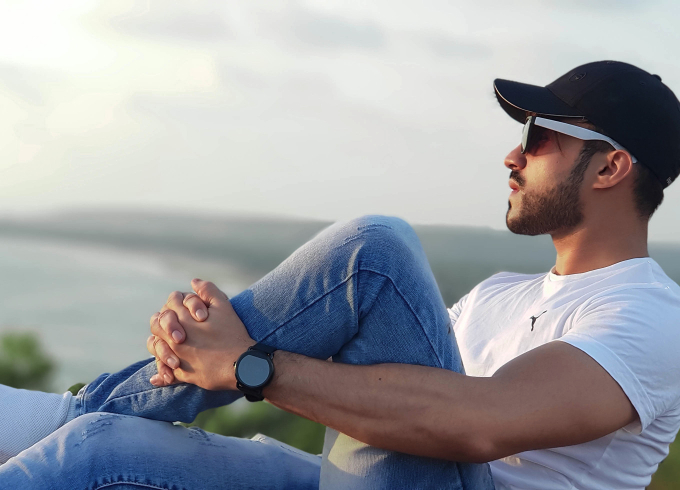 Liquor, cologne, some clothes. Maybe outdoorsy stuff? Video games and tech toys. And usually food is a big gift idea for men, too. Well, we have all of those things in our awesome gift guide.
Amazing Gift Ideas for Men that Have Everything
This post has been sponsored. Links may be commissioned, and we thank you for shopping through them!
Comprehensive Cranium Care
Is there a fella in your life that's bald? Get him Comprehensive Cranium Care, or C3 for short. Most guys are using shampoo or a body wash on their head. C3's head wash is specially formulated for the skin on your dome. It's not designed to help your hair grow back or anything like that. It comes in two versions – Original Fragrance, which is pretty plain, and Unscented.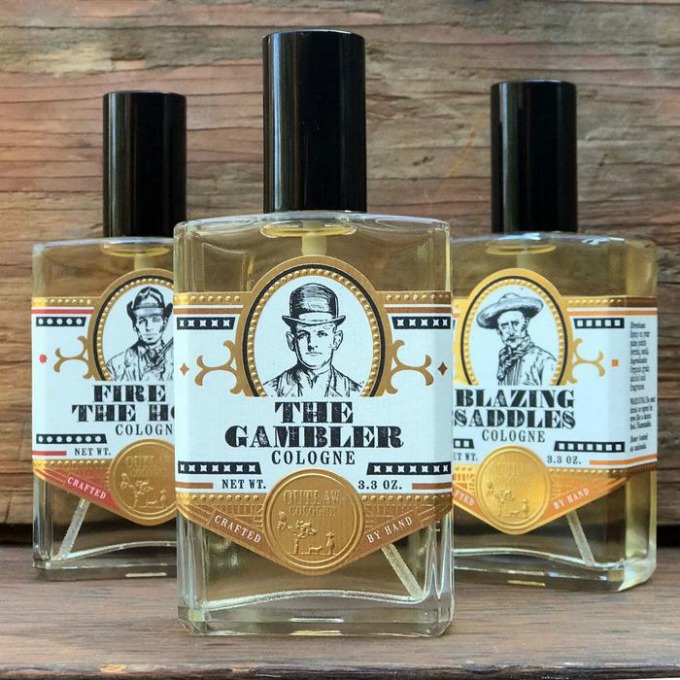 Blazing Saddles by Outlaw Cologne
Blazing Saddles is a fragrance for the adventurer. The cowboy. The outlaw. It smells like leather and campfire, and is a great choice for a rugged man. Or a man that wants to be a rugged man. This cologne is an artisan made product in the US, and the presentation really showcases the labor of love that this is.
Can You Handlebar
Beards and moustaches are here to stay. Can You Handlebar? Is one of the leaders in beard and mustache care. Their line doesn't just help him take care of his facial hair with a beard oil, they have beard shampoo, and a beard wax. They also have moustache wax – one for regular grooming, and one that's made for his intricate grooming needs, like a handlebar moustache. The products are full of natural, nourishing ingredients that won't irritate his skin, too.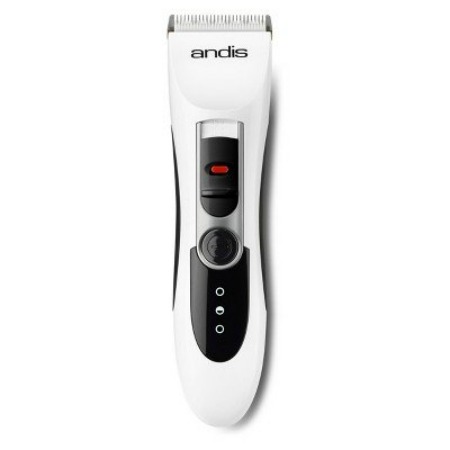 Andis LCD Select Cut 5-Speed 10PC Clipper Kit
Andis makes a variety of hair clippers, and they're sure too keep you looking sharp. One of the things that sets these clippers apart is that they're cordless.  No more having to sit close to an electrical outlet, dragging a cord around, being tethered to one spot; you can now enjoy the freedom of trimming hair almost anywhere! Pair that with the 10 piece accessories kit and digital display that lets you know the speed and battery charge left, this is an awesome unit.  Side note – if you can't get your hair cut completed during the four hours of charge, it might be best to go to a professional.  Just sayin'.

Sudara Pants
Guys need cute pajamas too. They're a great gift idea for men. Unless you like him sitting around in those ratty old sweats, that is. NO! Sudara has a couple of great styles of pants for the guys in your life. Arush, which is a black and white buffalo plaid, and Rudra, which is basically a pinstripe. Sudara as an organization goes to help support women in India that are at high risk of sex trafficking, or that have escaped.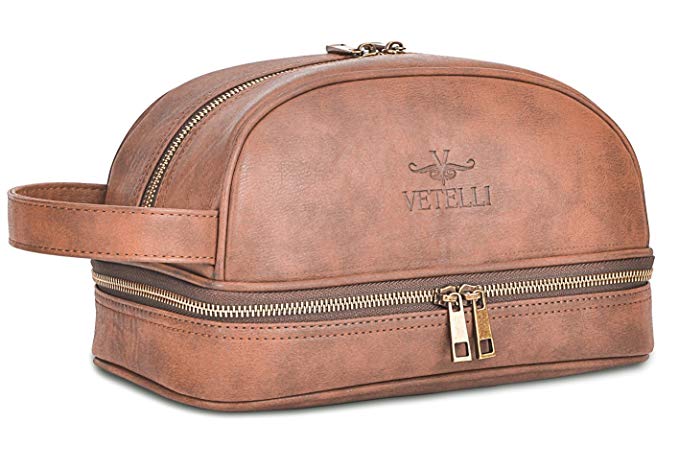 Vetelli Faux Leather Dopp Kit
A classic dopp kit is the sign of a refined man. It's basically the man's version of a cosmetics bag. He can store his shaving gear, shampoos, lotions, beard treatments, oral care items, what have you, in this bag. The Vetelli version is large, with two compartments, and made from a nice faux leather material. It's lined with a great water resistant material to help contain and clean up spills. If he wanted, he could probably even put an extra shirt in this bag with no issues.
Capto Phone Case
One of the gift ideas for men usually involves him getting a newphone. If Santa's bringing the new iPhone Xs, consider a Capto case. The Capto phone case for the new iPhones is a great example of design ingenuity. The case itself has military grade drop protection, to protect your precious. Built into the back, though, is a MultiStrap. Working sort of like a PopSocket, this strap allows you to have a secure grip when using your phone, or taking photos. It also folds to create a stand for your phone for videos. Even better, the MultiStrap locks securely when not in use.
Initials Inc Traveler Duffel Bag
When you like to travel, a great weekender bag is a must have. The Traveler duffel bag, from Initials Inc is a great option. The interior is quite spacious and roomy, and also has two mesh interior pockets to help you organize your items. Add on the two spacious outer zip pockets, and you're ready to go. The handles are a great length, and there's a padded shoulder strap as well.  All that, and this bag can be monogrammed, too.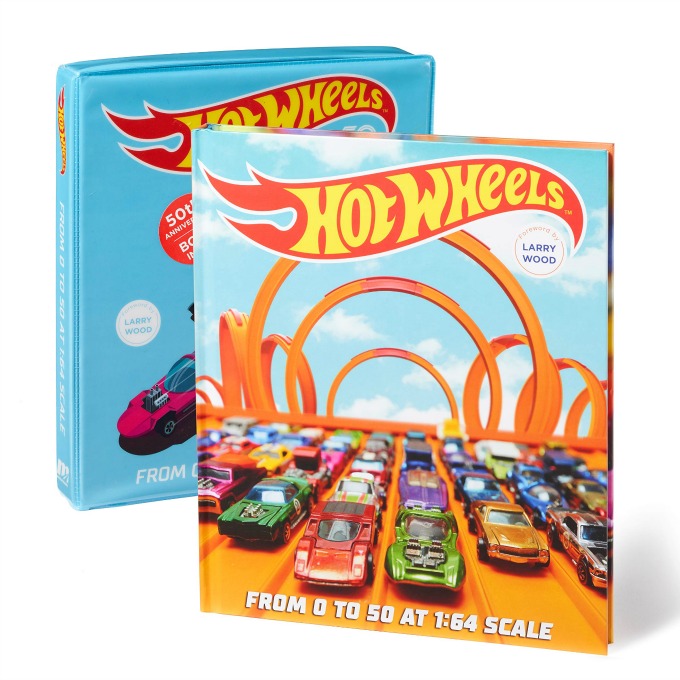 Hot Wheels 50th Anniversary Book
Boys and their toys…Just about every guy played with Hot Wheels as a kid. Get him a great gift that's sure to bring those memories flooding back. Hot Wheels has released a coffee table book celebrating their history over the past 50 years. It's packed full of history, stunts, info about die hard collectors, and the design and manufacturing process, all in a really cool carrying case that looks like the old Hot Wheels cases.
Merrell Tremblant Waterproof Boots
If you live in a cold climate, you know about the need for cold weather boots. That doesn't mean they have to be ugly, or look like the michelin man. The Tremblant boots from Merrell are full of style with all the weatherproofing you'll need. The leather upper is waterproof and salt resistant. The fleece lining keeps your feet warm and toasty, and the Vibram Arctic Grip sole provides all the traction you need.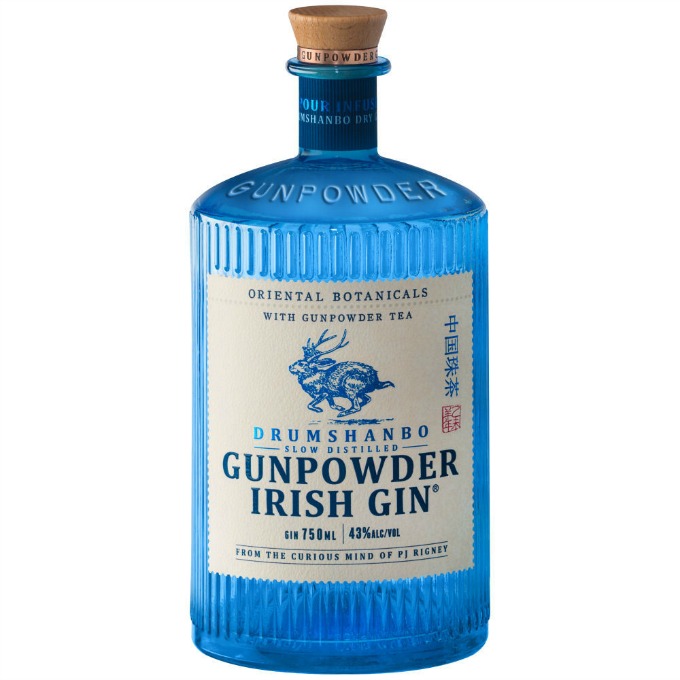 Drumshanbo Gunpowder Irish Gin
Gin is having a moment. Get him a great bottle of gin that is sure to be a showpiece in his collection. Drumshanbo Gunpowder Irish Gin, distilled in Ireland, is a very smooth gin with lovely anise, berries and citrus notes, finishing with notes of tea. It's fantastic on its own, and works oh so well in a cocktail. Plus, the bottle is absolutely stunning.
Has this list of great gift ideas for men helped you out? Is there something you'd add? Hit us up on social or via email and let us know!