The kitchen used to be the woman's domain. Not any longer. More and more, men are moving into the kitchen, and experimenting with foods and flavors.
We've rounded up some of the greatest gift ideas for men that love to cook. Or love to eat. These are our favorite Gifts for the Foodie Men.
Gift Ideas for the Foodie Man
Links may be affiliate links. Editorial samples may have been provided.

Harris Ranch Gourmet Beef
One of the best parts about Summer is the food, and the variety of ways to prepare it. Grilling, barbecues and meat become much more than mealtime preparation, but a skill that is passed on from fathers to sons. To succeed with great grilling, you must start with great meats, and Harris Ranch beef is some of the best! Grown in Central California and available in stores on the West Coast, you can also enjoy it in other parts of the country with their online ordering. From large burgers to steaks to tri-tips, there's plenty of great beef to enjoy this summer. While you're at it, pick up some of their seasonings – they have a selection of marinades sauces and spices to season your beef perfectly.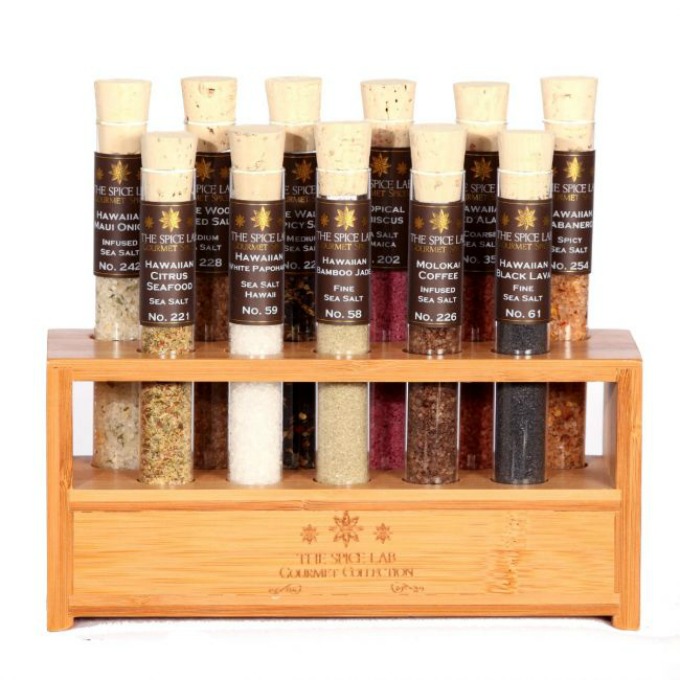 Spice Lab Hawaiian Aloha Gourmet Salt Collection
Gourmet salts have really found their place in the culinary scene. It wasn't that long ago that Fleur de Sel was the craziest salt out there. Now we have all types of infusions and sizes and textures. Spice Lab is one of the premier salt and spice companies and puts together amazing collections. This Hawaiian Aloha salt collection is no different. Featuring various different salts that are all from Hawaii, this is perfect for the foodie. With flavors ranging from Molokai Coffee to Black Lava to Bamboo Jade, there's really something for every dish, and every palate. Plus, spice Lab gives you great ideas on how to use their salts.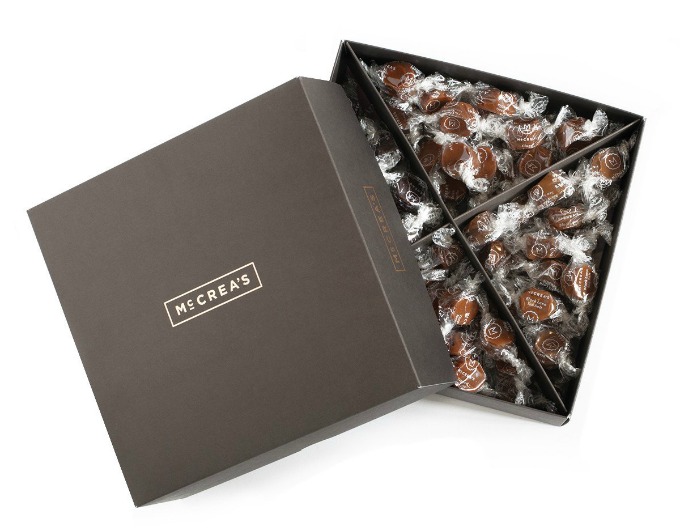 McCrea's Caramels
We're told you multiple times about our love for McCrea's Candies. Their caramels are absolutely amazing. So creamy and soft. Chewy, yet not sticky. They're everything a good candy should be, and nothing it shouldn't. With uniquely gourmet flavors like Single Malt Scotch, Tapped Maple, and Ginger Fusion , there's something for everyone. They have regular flavors too, like chocolate, vanilla, and Cape Cod Sea Salt. I can't forget their newest flavor – Rosemary Truffle Sea Salt. SO GOOD!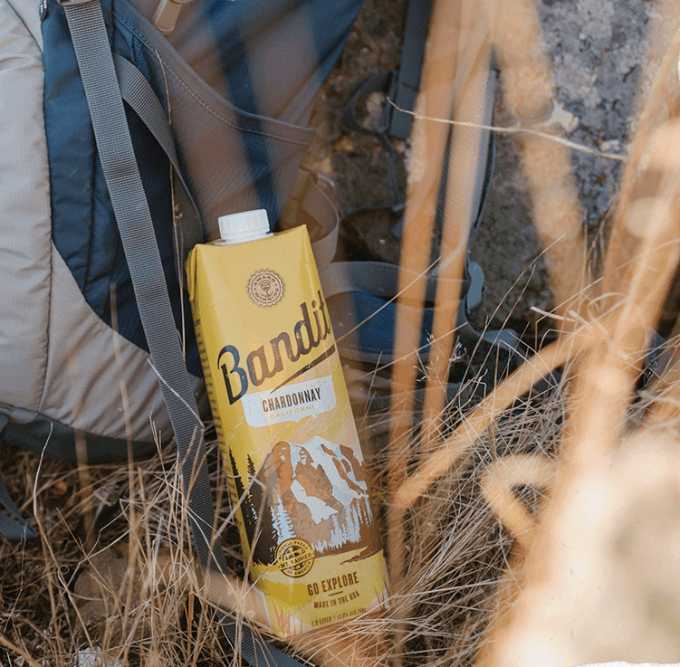 Bandit Wines
Bandit wines are targeted to the outdoorsy folks. They have 7 fabulous varieties that are all packaged in Tetra Pak disposable cartons, all festooned with artwork illustrating one of the National Parks. I know what you're saying. "You wanna give box wine as a gift?!?!" YES! When it's amazing, like Bandit Wines, they make a great gift. With varieties like Sauvignon Blanc, Merlot, Dry Rose, Chardonnay, and so many more, there's something for every palate. I'll also let you in on a little secret. Bandit Wines are part of the Trinchero Family Estates portfolio, known for making fabulous wines.
Original Craft Beer Club
Most guys like beer. Many of them really like craft beer. Treat him to a subscription that delivers some of the best craft beers, microbrews, and innovative beers right to his doorstep. The Original Craft Beer Club sends 12 bottles of beer right to his doorstep. They choose two different varieties each from two separate brewers, for 4 types in each shipment. You'll also get a newsletter with deets about your beers, and how to pair them. Best of all, you can choose a monthly, bi-monthly, or quarterly subscription plans.
Bro Baskets
We all know that gift baskets fall distinctly into two categories – awesome or meh. Bro Baskets are liquor-based gift baskets designed with the guys in mind. They've curated great liquors, some fun snacks, and the right glassware to enjoy your cocktail. The Ultimate Whiskey Sampler, shown here, is loaded with seriously top shelf whiskeys and bourbons that any person would love to receive. Bro Baskets are the perfect gift for the guys in your life.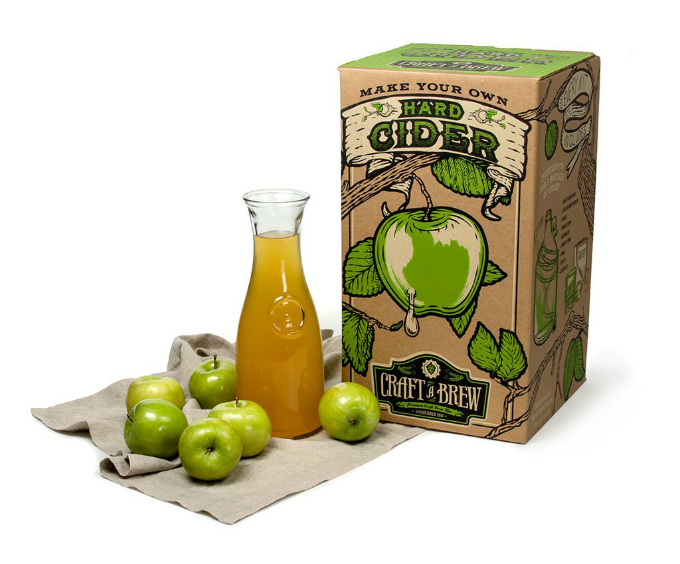 Craft-A-Brew Hard Cider Kit
How can you take you plain old apple juice to an adult level? How 'bout making a batch of home-brewed Hard Cider? This kit contains pretty much all the necessary hardware and instructions to get you started, sans bottles and a pot. Cider not your thing? Craft a Brew has a bunch of kits to make beer and wine, too. Instructions are easy to follow, and you only need to supply a few ingredients and bottles to finish your beverage of choice. It might be a good idea to start saving those bottles now, so you'll be ready to bottle your beverage when its finished brewing…Just think – in as little as 10 days, you could be having a Cider Party!
Joseph Joseph Index with Knives
One of the biggest problems when cooking is cross-contamination from using the same cutting board to chop vegetables and meat or seafood. Enter the Joseph Joseph Index with Knives set. It includes color coded and tabbed cutting boards and corresponding knives to keep your slicing and dicing efforts safe and sanitary. Everything is color coded to make knife choice and cutting board options easy. The Joseph Joseph cutting boards and knives are dishwasher safe for easy cleanup. The set also is self-contained and compact – it doesn't take up much room on your counter. This would be great for use in an RV or studio, too.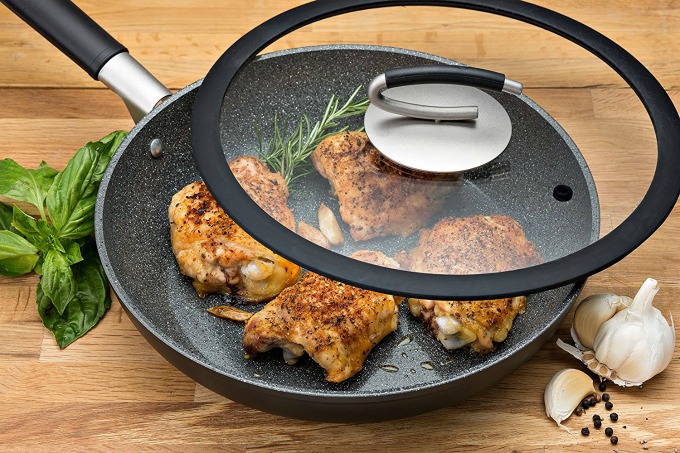 DaTerra Vesuvio 11 inch Skillet
Let's be honest here – can you ever have too many frying pans? I love getting and trying new cookware, as some pans work better than others for specific cooking tasks. The DaTerra Vesuvio 11 inch skillet is one of our new finds. Its sleek design and silicone sealed lid are great for use on top of the stove as well as in the oven (temperature up to 450 degrees), which makes it extra versatile. I love it when you can brown something in the non-stick pan, then finish cooking in the oven. This pan is well-designed, and is made from aluminum with a ceramic non-stick coating – no Teflon here.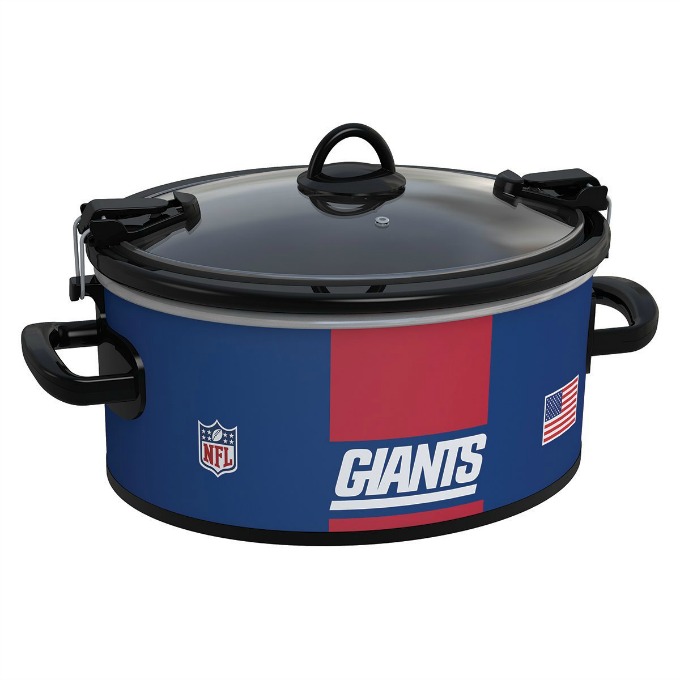 NFL Crock-Pot
You might think that a crock pot might not be a great gift for Dad. But you can up the game by making it an NFL Crock-Pot, with his favorite team emblazoned on it. Every Sunday during the season, whether he's making chili, stew, or a hot dip to share with the guys, he'll see the Crock-Pot and think of you. This one is pretty sweet – it holds 6 quarts, has a locking lid, and a removeable stoneware liner for easy cleanup. Best of all, there's plenty of time before the season starts for him to practice his recipes for optimum football fare.
There's truly something on this list for every guy that loves to eat. Sooo…pretty much most guys? Also be sure to check out our Gifts for Foodies Guide.