Buying a gift for dad can be difficult. Finding just the right gift idea is challenging sometimes. It's either too impersonal, or swings wildly the opposite way and is way too personal. He doesn't need another coffee mug or necktie, so what do you do?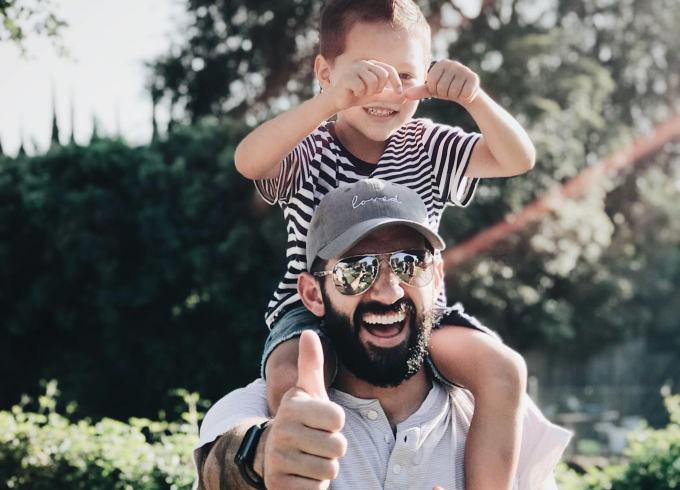 Never fear, we're here to help. We've gathered up some of our favorite Father's Day Gift Ideas for 2020 – and beyond! These gifts for dad aren't just for Father's Day, though. Nope. They're also great ideas for any man in your life, and for any occasion. Birthdays, graduations, wedding gift ideas, groomsmen's gifts, and so much more.
The Best Gift Ideas for Dad
These are some of the best gift ideas for dad that we've come across in 2020. Ranging from gifts for the avid DIYer to dapper gentlemen, the foodie to work at home dad, there's a gift idea for everyone. Samples and/or compensation may have been received. Links may be commissioned.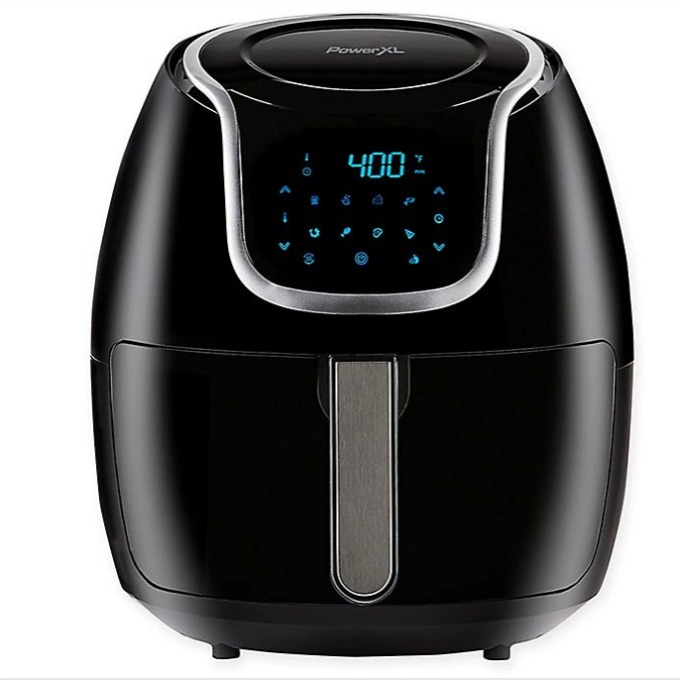 Power Vortex 7 Qt Air Fryer
I'd be willing to bet Dad's favorite foods are cooked outdoors on the grill, and a close second would be easy to eat foods. What dad doesn't love appetizers – specifically fried finger foods – while waiting for the grill to heat up? With the Power Vortex 7-quart Air Fryer, you can help him eat a little healthier and he can cook them himself. With the large capacity, as well as 6 preset cooking functions and 10 digital temperature settings, Pops can prepare everything from baked goods to beef jerky for the entire crowd. No wonder this model is one of the top-rated Air Fryers on the market. All that and dishwasher safe, too. Maybe you can even get Dad to clean up, too.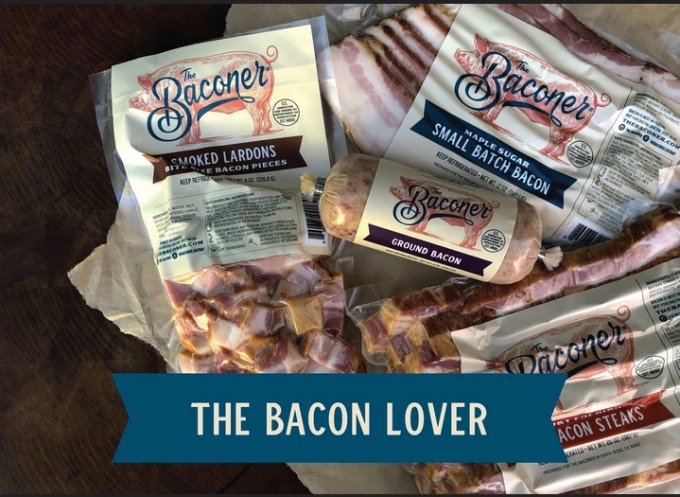 Baconer Bacon Lover Box

Bacon love has been raging for several years, and the trend doesn't seem to be slowing down anytime soon. The Baconer has several package bundles, like the Bacon Lover Box, as well as a subscription plan to keep Dad in top quality bacon anytime he wants. Featuring unique cuts and flavors of bacon that you'd be hard pressed to find at the grocery store, or even a specialty butcher. With flavors like Maple Sugar, Smoky Paprika & Spicy Jalapeño , the Baconer makes their bacon in small batches curing and infusing the luscious bacon with ultimate flavor. They also have some different cuts, like bacon steaks, lardons for seasoning, and even ground bacon (try it mixed with ground beef for the best bacon burger!). Try The Strip Club – it's a quarterly box full of awesome deliciousness. And their bacon makes these Bacon Cheddar Stuffed Mushrooms even better.
FluidStance The Level Standing Desk Deck
Does Dad sit at a desk for hours at a time? Does he have back problems from sitting all day? Chances are really good that he would benefit from FluidStance Decks. Standing desks have had a surge in popularity, but standing all day can be tiring and exhausting. Designed for use with a standing desk, the FluidStance Decks are designed to make your work day better. They help reduce fatigue, improve body movement (instead of sitting for hours at a time), and increase heart rate and promote energy use by avoiding the sedentary lifestyle. It also helps to reduce joint stiffness and improve your core strength. These are all issues that are compounded by sitting all day As if that wasn't enough, FluidStance products not only look amazing, they're also made from ecologically sourced materials. Good for dad (and you!) and good for the environment? That's a total win.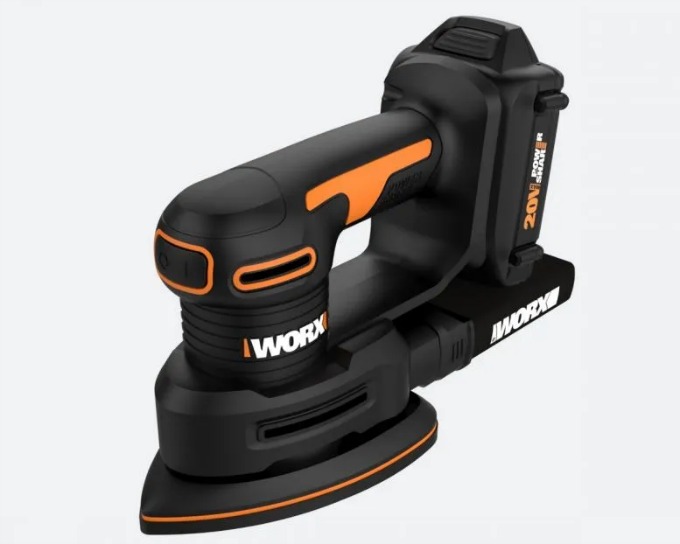 Worx 20V PowerShare Cordless Detail Sander
If Dad does any type of DIY projects or refinishing, this is the sander for him. The Worx 20V PowerShare Cordless Detail Sander is a breeze to use. It's cordless and comes with the battery and sanding sheets, making this baby ready to go after charging. Perfect for furniture refinishing, or these Giant DIY Yard Dominoes, The Worx Detail Sander has a pointed tip, as well as a smaller 'sanding finger' that will reach small spots like between slats or bars. No more trying to reach those tight spots on your own! The sandpaper is attached with a hook and loop system, so changing it is a breeze. This sander even has a dust bag, to keep the area clean. Anyone that's ever had to clean up after woodworking project knows how great that is. Worx even includes a carrying bag to keep everything all together!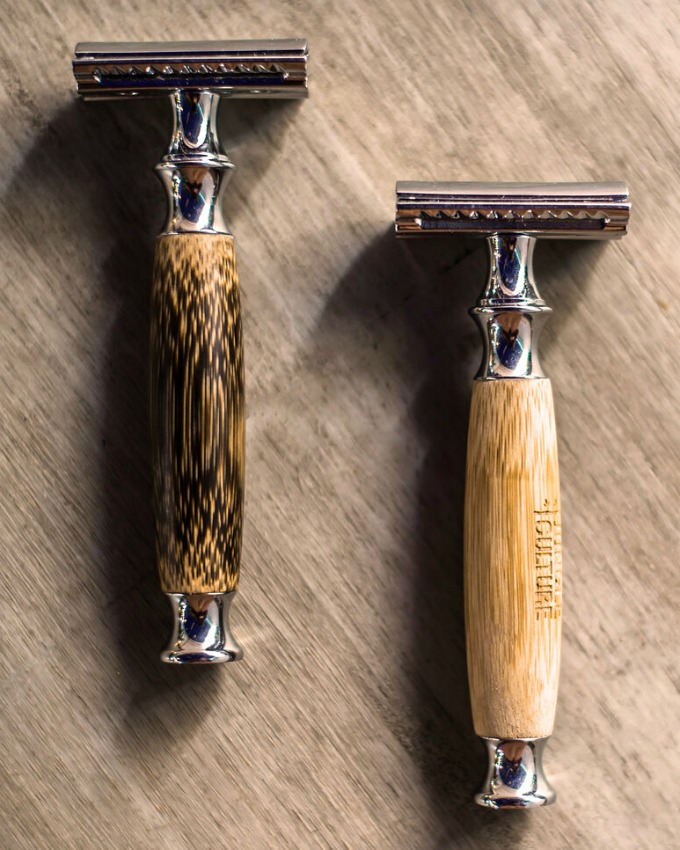 The Jungle Culture Bamboo Safety Razor
Is Dad still using one of those disposable plastic razors to shave? If so, now would be a great time to upgrade him to a nice safety razor. Besides being a quality double edged safety razor, The Jungle Culture Bamboo Safety Razor is eco friendly, and made from sustainable bamboo. It comes in three colors, so there's something for everyone's aesthetic. This safety razor is a nice weight and quality and feels comfortable in your hand. It's the perfect gift for any dapper gentleman, and will remind dad of your thoughtfulness every time he shaves.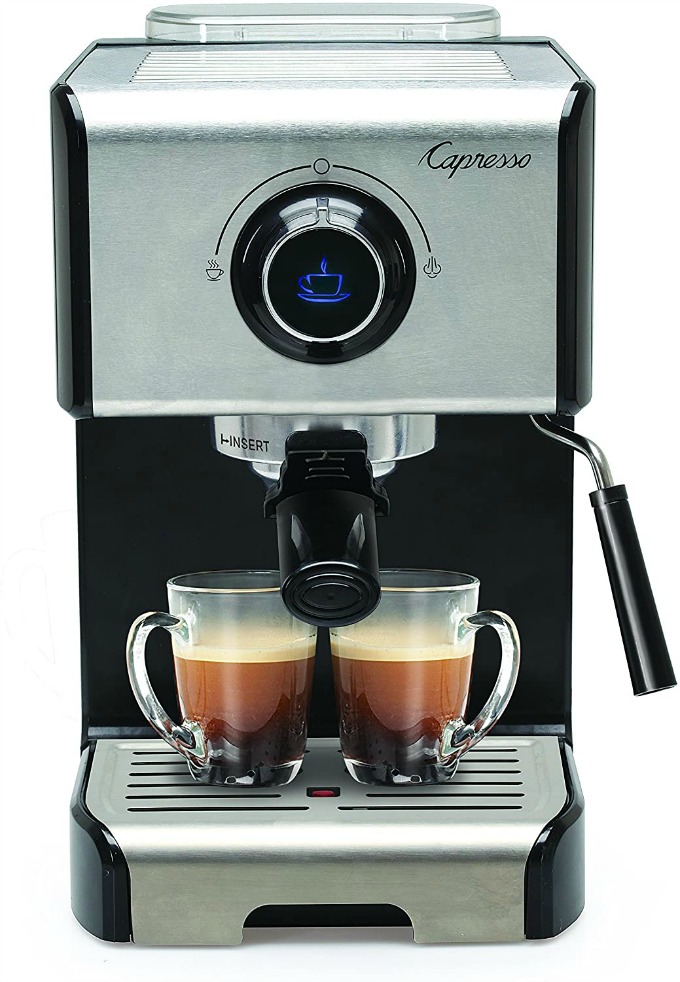 Capresso EC300 Espresso Maker
Dad can be his own barista – for him and possibly his favorite kid — with the Capresso EC300 Espresso Maker. This easy to use and sleek stainless-steel coffee maker makes 2 espresso shots simultaneously. Don't let the space-saving 12 x 7.5 x 12 inch size fool you. This baby has features that are reserved for higher priced models. Features include a large removable water tank, self-locking filter, and it can use pod or loose coffee. That means it can replace your everyday pod coffee maker with the Capresso EC300, and have the best of both worlds. This espresso machine has a frother, can make one or two shots at a time, and has a self-flush feature for easier cleaning. It even has a built-in warming tray for cups! Your pops will be surprised by your thoughtfulness with this one. Plus, at around $150, it won't break the bank. You can make your favorite coffee drinks at home. While this is a gift idea for dad, it's really a great gift for the whole family.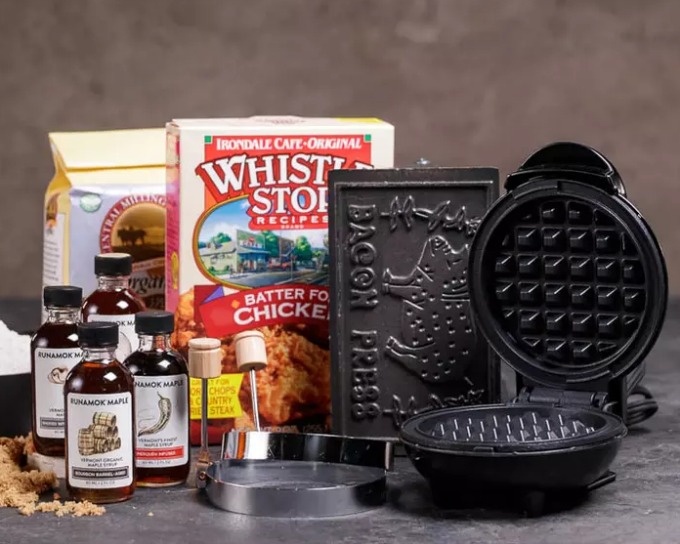 Mancrate Breakfast Crate
When I was a kid, my grandfather always got up and made breakfast when I spent the night at my grandparents' house. Relive those memories with the Mancrate Breakfast Crate. It contains almost everything your dad (or grandpa!) would need to have a great meal any time of the day or night. And it's easy enough for the older kids to cook for dad, too. This set contains a cast iron waffle maker, bacon press, egg ring, as well as an assortment of maple syrups, waffle mix, and chicken batter mix, too. Chicken and Waffles, anyone?? There's enough to feed the family or for Dad to have breakfast on the weekends for a while. The Breakfast Crate is packaged in a rugged crate-styled heavy cardboard box, to keep everything in its place. No matter what time it is, it's always time for breakfast!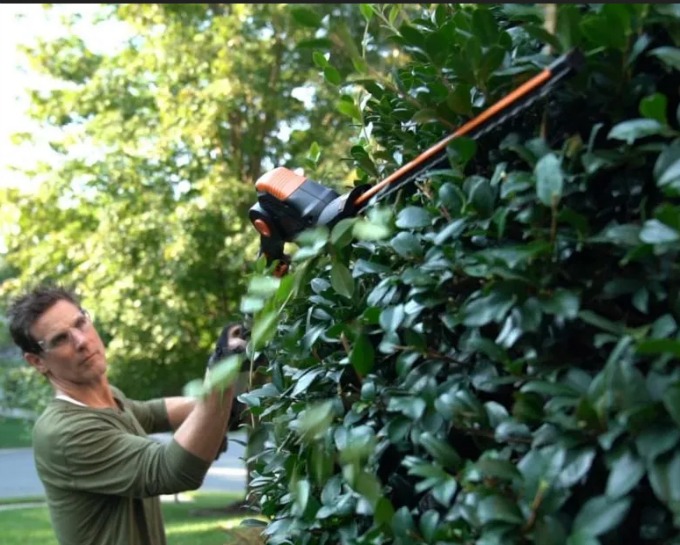 Worx 20V Hedge Trimmer
If your father loves working in the yard, perhaps the Worx 20-inch 20 Volt Hedge Trimmer might be a good gift for Father's Day. He'lll not only make short work of those tree-trimming duties, Dad can reach up to 12 feet with the telescoping pole. The Worx Hedge Trimmer has a rechargeable battery, charger, and a 20-inch blade. Oh, and he will love the 12 blade angle settings for shaping that bushy border perfectly. Who knows? Maybe he'll end up taking up topiary as a hobby? Did we mention that everything is included with this model – no need to purchase the battery or charger separately.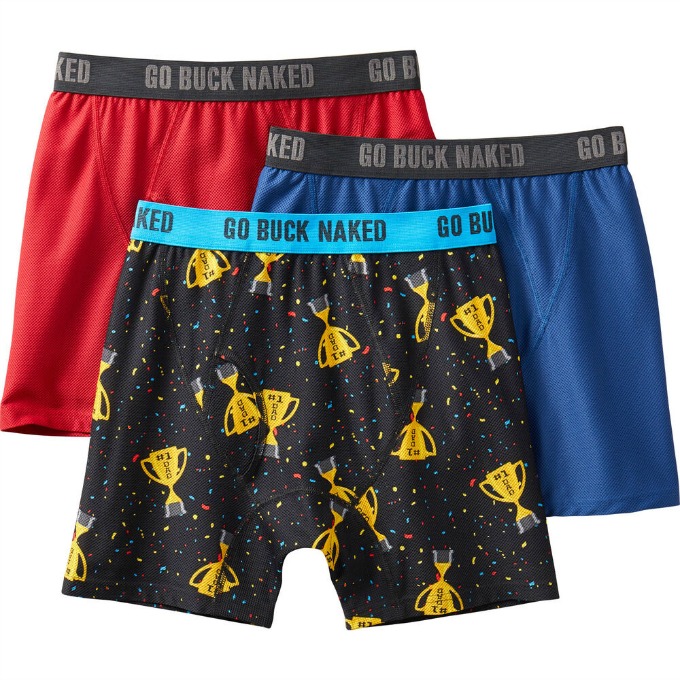 Men's Buck Naked Performance Boxer Briefs 3-Pack Gift Set
Let's talk about your dad's underwear. Maybe it's time to get him out of the old style tighty whiteys and into some of the newer 21st century styles and colors. Duluth Trading's Buck Naked Performance Boxer Briefs are a great choice. Comfortable and well-constructed, they also dry quickly and wick away moisture. The special fabric blend also helps combat odor from activity. Traveling? Just wash in the evening and let dry overnight. This special Dad's Day set includes 2 solid color plus a print pair of briefs. What dad wouldn't love some trophy print underwear?
Blood x Sweat x Tears Vodka
Is Dad into small batch spirits? Blood x Sweat x Tears Vodka, from a small distillery in Eugene Oregon, may be the perfect gift idea for him. The brewery is only a handful of years old but is already making it's presence known as an award-winning spirit. In 2020, they won a gold medal at the San Francisco World Spirits Competition, so you know this vodka is going to be top quality. Blood x Sweat x Tears is a slow distilled, freeze-filtered artisan vodka with a smooth finish and hand-crafted from grain to glass using soft white winter wheat from Hamilton Ranch on Rattlesnake Ridge in Washington State and purified water from Oregon's Cascade Mountains.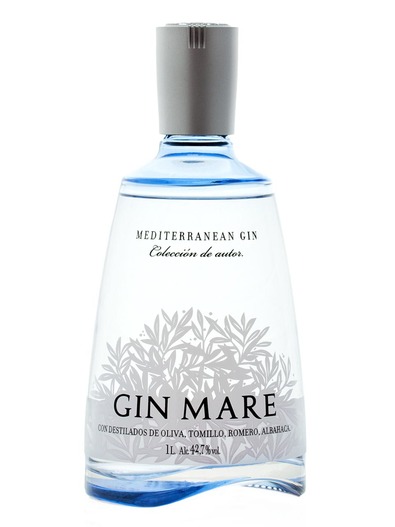 Gin Mare Mediterranean Gin
Gin Mare is another spirit that can upgrade Dad's bar selections. Gin is poised to have a moment in the cocktail world, and you'll be ahead of the trend with a bottle of Gin Mare. The site explains the complexities of their gin
"it is a Mediterranean-inspired gin with four unique principal botanicals: arbequina olive from Spain, rosemary from Greece, thyme from Turkey, and Italian sweet basil. This unexpected blend makes for an ideal to gift as an unexpected addition to an alcohol aficionado's bar cart. Its Mediterranean taste will make you feel like you're on the coast of Spain."
The handcrafted process and use of so many botanicals makes each batch of Gin Mare slightly different, but oh so good. Add another choice for Dad's bar selection!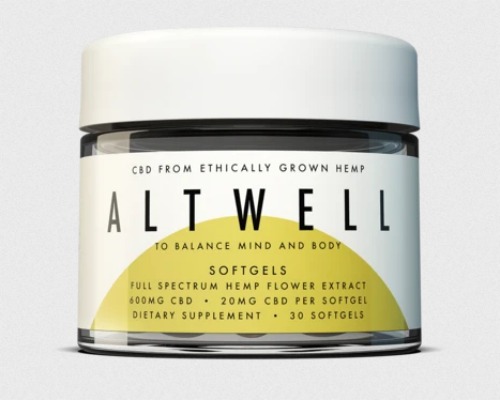 Altwell CBD Products
Has your dad embraced the CBD products in the marketplace? Maybe has he wanted to, but didn't know where to begin? Altwell CBD Products is a great place to start finding CBD products he will use. Made by the Muscle Milk protein brand, the Altwell products are a brand with some expertise in sourcing ethically produced products that they can trace from seed to end product. Their products come in a variety of formulas from powders to gummies, and have four basic functions to support the mind and body – balance, soothe, nourish, and sleep.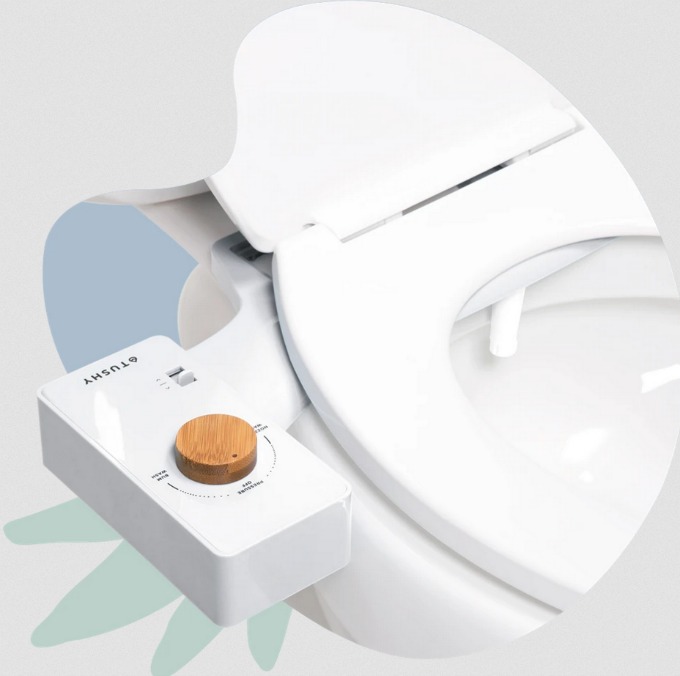 Tushy Bidet Attachment
There's been a lot of talk lately on alternatives to toilet paper. Ever since the shortage a few months ago, people have been rethinking their bathroom habits. A perfect solution is the Tushy Bidet toilet attachment. With two models – one even uses heated water – and several finishes, this is a great gift idea for dad. The Tushy Bidet Attachment can be easily installed; the classic requires no changes in your current plumbing and installs in 10 minutes. The Tushy Spa Bidet is almost as easy to install and uses hot and cold water for maximum comfort. Give your dad a gift he will use and appreciate daily!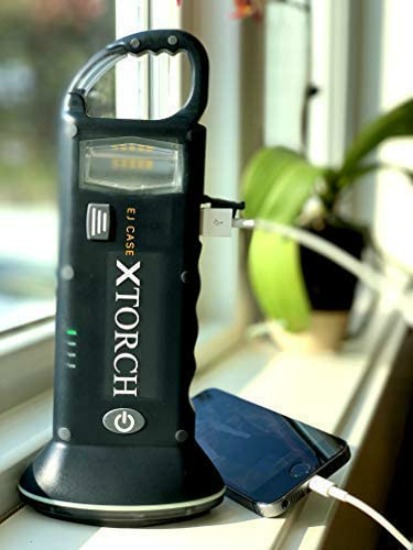 XTorch
Let's face it, dads – and most men – love gadgets. I think it might be built into their DNA. So what dad wouldn't love the XTorch, a solar powered light and cell phone charger? It is rugged and durable and compact, weighing less than 10 ounces. It's the perfect camping must have, and it's just as good for power emergencies or working around the house. The XTorch glows in the dark, floats in water, has a hanging hook for hands free operation, and has high and low light/lantern settings. Leave it near a sunny windowsill to have your XTorch at the ready. One of the great gift ideas for dad that's outdoorsy.
Bushwick Kitchen
If you have a foodie man in your life, you need to check out Bushwick Kitchen in Brooklyn, NY. Their gourmet gift sets are one of the best gift ideas for dad that loves to cook – and eat. They offer three gift sets for Father's Day – their Bee's Knees Honey, Tree's Knees Maple Syrup, and Weak Knees Sriracha sauces. The Bee's Knees Honey set has a Spicy Honey, Salted Honey, and Meyer Lemon Honey, while the Tree's Knees set has a spicy, coffee, and gingerbread maple syrups. Each gift box is nicely packaged and contains a gift dish towel as well as recipe and serving ideas. Each box has 3 ample sized bottles (almost 1 pint each!) of three variations of the honey, syrup or Sriracha sauce. The whole family will enjoy these for months to come!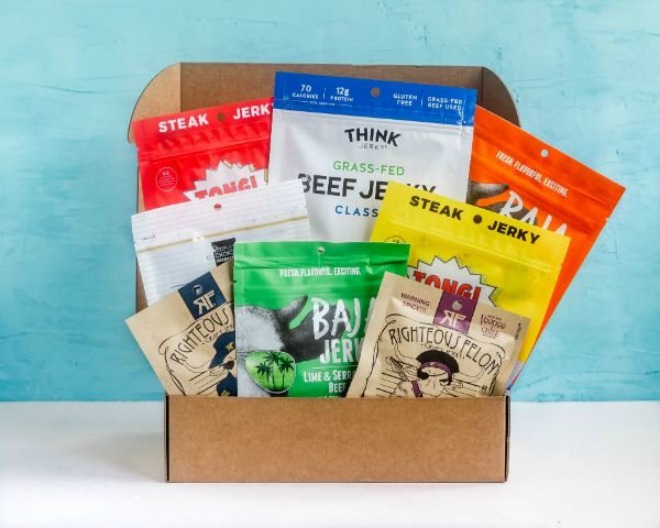 Craft Jerky Company
Craft Jerky is one of the great gift ideas for dad. Especially if he's following a Keto diet or he's always looking for a unique snack opportunity. What's nice about the Craft Jerky Company is that you can purchase a one-time box selection, or you can purchase a subscription, which any guy would love. Their jerkies vary every month, so it's always a great new experience. They purchase from small local artisan makers that honestly, make some of the best beef jerky I have tasted. For their boxes, you can get two to eight bags of jerky per month, and go from month to month or for as long as you like. Dad will love this gift; and if you're nice to him, he may even share with you.
These are a few of the great gift ideas for dad that are out there. They also happen to be quite a few of our favorite gifts for men of all ages. You don't have to have kids to enjoy and appreciate these gift ideas for dad.