Pumpkin hand pies are one of the tastiest, and most fun, Thanksgiving treats you can serve this year. These delicious little bites of flaky, pumpkin goodness bring all the flavor we love about traditional pumpkin pie and all the holiday memories that come along with it.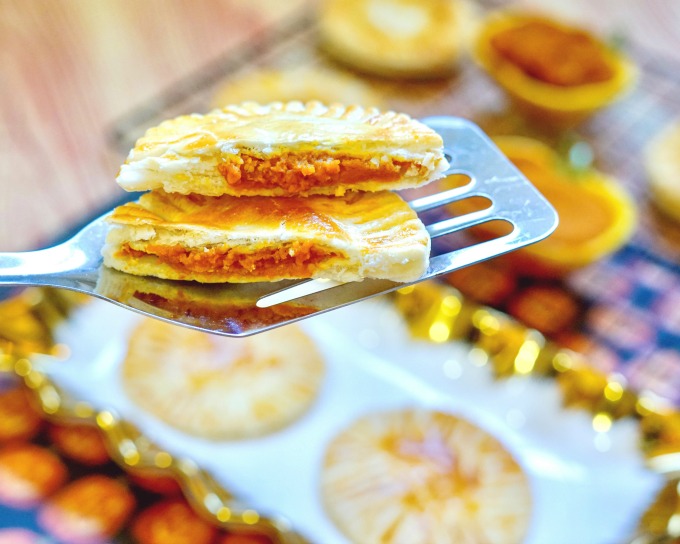 Remember when you were a kid, and pumpkin pie was the finisher to the absolutely ginormous amount of holiday food you powered down over the course of several hours? Remember watching the football game and how much better it seemed to be with a slice of pumpkin pie on your plate? Or maybe mom is having a Pumpkin Spice margarita?
That's the kind of feeling you get with these pumpkin hand pies. They're a cool, modern spin on an old favorite. They're also easy to make, and because they're made in an air fryer, they come out nice and flaky on the outside and tender in the middle. Om nom nom. And if you like Pumpkin Spice cookies, you're sure to love these pumpkin hand pies made in an air fryer.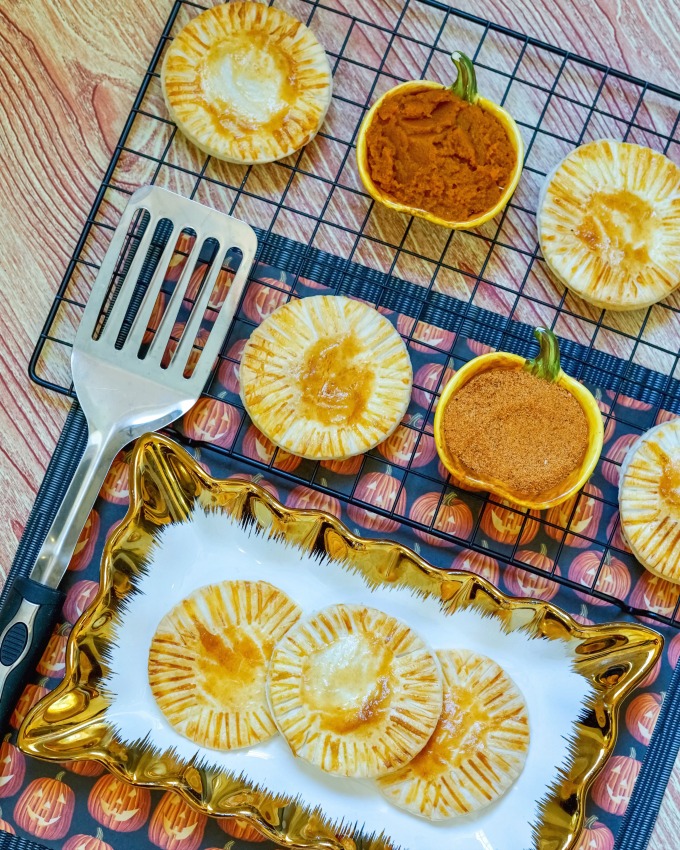 Why Do You Use An Air Fryer?
Air fryers have been on the market for a few years now, but a lot of people are still confused about them, or debating why they may need one. They have a lot of great features, and one of the best is the ability to cook your foods to a delightful crispy fried texture without all the grease and fat of traditional frying. Even better, they do this all very quickly, so you don't have to wait forever to eat.
Oh, and did I mention that cleaning your air fryer is pretty easy too? Simply wash out the basket and the rack, and you're good to go again. For most air fryers, you can run those parts through the dishwasher. Holla!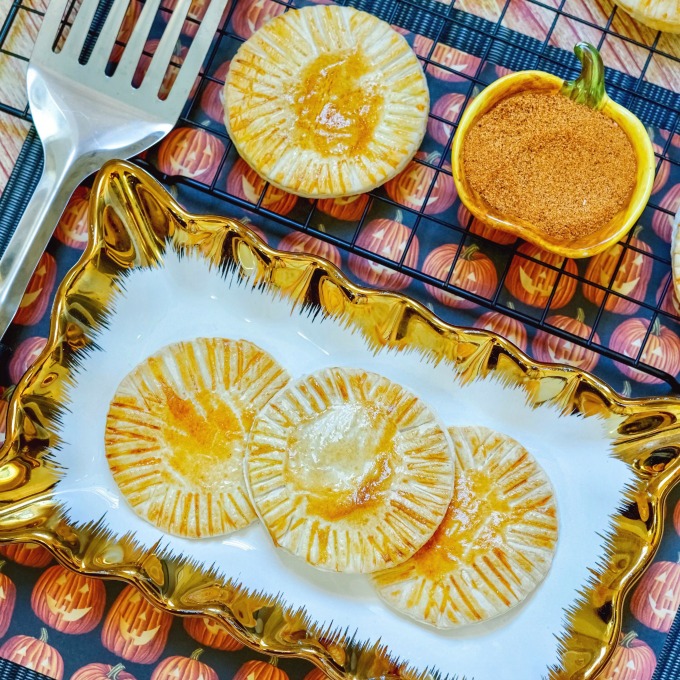 Air Fryer Pumpkin Hand Pies Recipe
Links may be commissioned.
This recipe tastes like it took grandma all day to make it, but don't worry, actually making it only takes a few minutes. All you need are four ingredients and an air fryer. That's it. And these little pies are so fast and easy, you don't have to stress about timing. It just takes a little mixing, a little rolling, and 12 to 15 minutes in your air fryer to whip up these tasty little treats. That's it.
There are a few items that you'll need to make these air fryer pumpkin hand pies. The first, of course, is an air fryer. There are lots of models on the market. Personally, I like the oven style, as I find them easier to use and clean. You'll also need a round cookie cutter or biscuit cutter. The larger your cutter, the larger your pumpkin hand pies will be. We used about a 3 inch cutter. A silicone brush is great for using with the egg wash. And, of course, a rolling pin. It's totally optional, but makes the job a little easier.
Ingredients
Pre Made Pie Crusts (package of 2)


5oz Can Pumpkin Pie Filling

1 Egg

1 Tablespoon Pumpkin Spice
Directions
Roll out the pie crust and use a cookie cutter or a biscuit cutter to cut out circles. You'll want a 2-3 inch diameter cutter for the pumpkin hand pies.

Using a fork, mix the pumpkin spice and pumpkin pie filling together.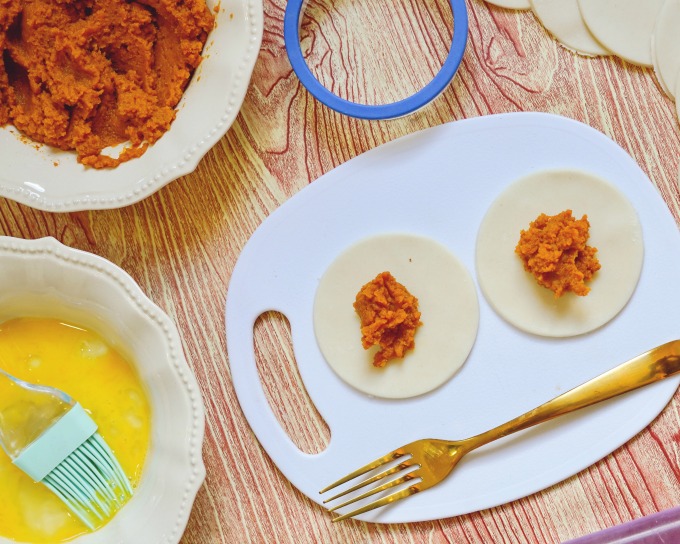 Take about 1/2 TBSP of pumpkin pie filling and place it in the middle of half of your circles.
Using a rolling pin, roll out the remaining circles just slightly, so they're a little bit larger than the pumpkin circles.
Place the larger circle on top and use a fork or your fingers to press the edges together.

Brush each pumpkin pie with egg wash. A silicone brush works great for this.

Place in the air fryer for 12-15 minutes at 350 degrees.
Serve & enjoy.
That's it! See how easy that was? These pumpkin hand pies are so simple to make, you'll save yourself stress during the holidays, and you might just decide to make these at other times of the year, too. With such a simple recipe, these little beauties are perfect for dessert at any time of year, and your family will always be excited to have them. So go grab those four ingredients and start making the easiest and tastiest dessert you'll ever make.