One of the things I love about the holidays is all the entertaining. Well, really, I like the appetizers and tiny foods. Yeah, I said it. This girl could live on only appetizers and be pretty happy.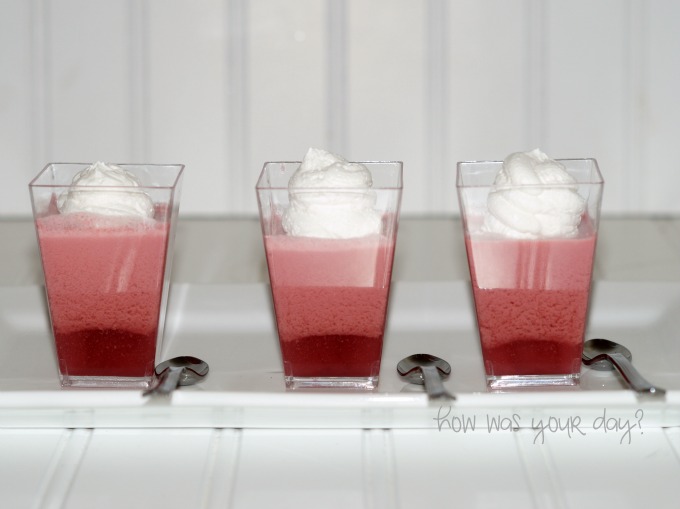 So many times, though, the tiny desserts are things like cookies or two bite apple pies. While I love those things – and I do mean love – I wanted a little something different. Something that wasn't so heavy, yet was still satisfying. That's what I love about these three ingredient Black Cherry dessert minis.
I was perusing the Holiday Survival Guide and came across a version of these. These are so simple and easy to make, yet really impress your guests. They'll never know that you slaved away for like 5 minutes on these Black Cherry Dessert Minis. They're light and fruity, but still really satisfying.
I know what you're saying to yourself – "Three ingredients AND five minutes? How can that be?" IT'S TRUE! You see, the magic is in the ingredients. When you combine them, it's like an amazing transformation, and you don't even have to work. Whoa, right?!?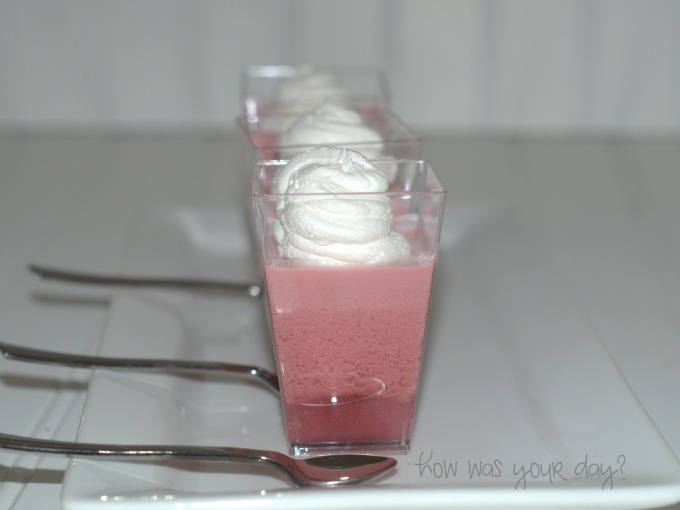 Three Ingredient Black Cherry Dessert Minis
Yield: 4
Three Ingredient Black Cherry Dessert Minis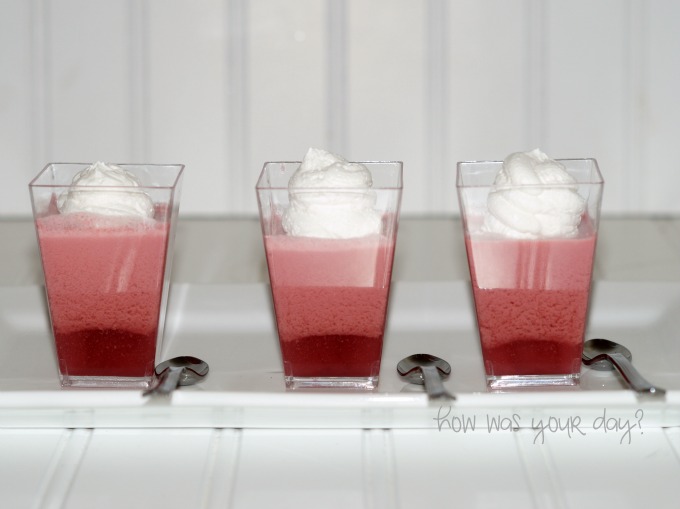 A quick and simple dessert that looks elegant, but is oh so quick and easy to make.

Prep Time 5 minutes

Cook Time 4 hours 5 minutes

Total Time 4 hours 10 minutes
Ingredients
3 oz box Black Cherry Jello
8 oz tub of Cool Whip, 1/2 cup reserved
1 1/2 cup hot water
Instructions
Dissolve the Jello in the hot water.
Reserve 1/2 cup of Cool Whip, and add the rest to the jello. Whisk it together until well combined.
Pour into small, clear serving cups.
Chill until set, about 4 hours. Garnish with the remaining Cool Whip before serving.
See, it's really that easy. It's totally affordable, too – especially for a large gathering of people. These ingredients are all readily available at any grocery store. And if you need additional ideas for entertaining, the Holiday Survival Guide is full of really great ideas that are oh so easy to make. The best part? They're really great for year-round entertaining!