One of my favorite flavors is cherry cordials. It used to be that these candies were only readily available at Christmas time, and they were on the expensive side. I remember my grandmother would always get me a box when they started appearing on shelves, and would let me have one, if I had behaved myself.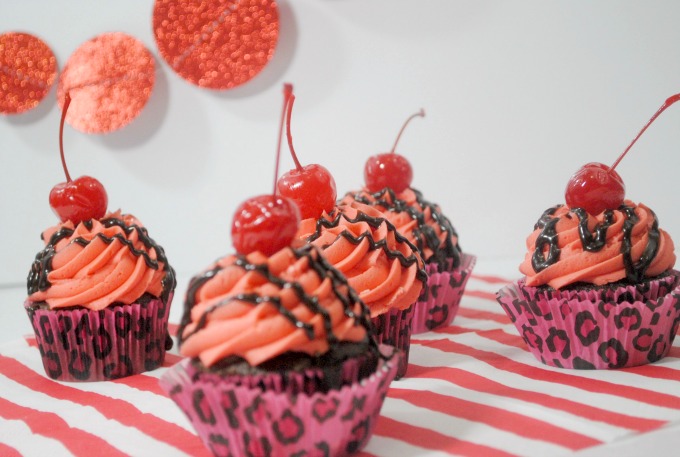 Nowadays, they're a whole lot more budget friendly, but still kind of hard to find. These Cherry Cordial Cupcakes capture the flavors and allows us to indulge in these sweet treats year round.
Cherry Cordial Cupcakes
Chocolate Cupcake Recipe
Ingredients for chocolate cupcakes:
1 3/4 C Flour
2 C Sugar
1 C Cocoa
1 1/2 TSP Baking Soda
1 1/2 TSP Baking Powder
1 TSP Salt
2 Eggs
1 C Whole Milk
1/2 C Oil
2 TSP Vanilla
1 C Boiling Water
Preheat oven to 350 degrees.
In a large bowl, combine the flour, sugar, cocoa, baking soda, baking powder, and salt.
In a separate bowl add the eggs, whole milk, oil, and vanilla.
Add the bowl containing the wet ingredients to the bowl holding the dry ingredients. Mix all together until fully incorporated.
Beat for 3 minutes on medium.
Slowly add the boiling water. The batter may be a little runny when it's all added.
Fill paper cupcake liners about 3/4 full with cupcake batter.
Bake at 350 degrees for 15-18 minutes.
Remove from the oven and allow to cool.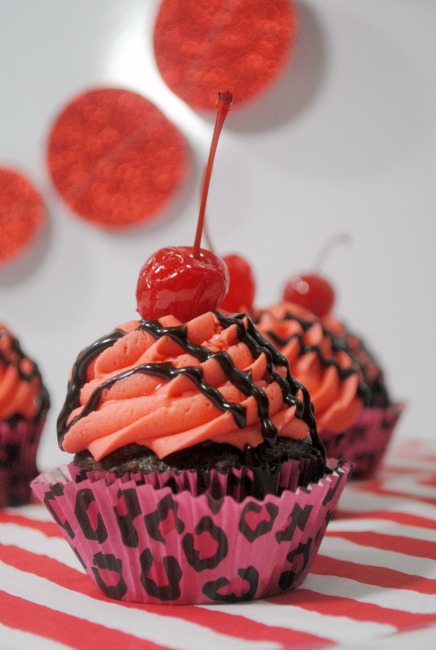 Cherry Frosting Recipe
Ingredients for Cherry Frosting:
4 C powdered sugar
1/2 C unsalted butter
3 TBSP heavy whipping cream
1/4 C Maraschino Cherry Juice
In a large mixing bowl, beat butter on high speed until stiff and fluffy.
Add in 3 cups of powdered sugar, 1 cup or so at a time. Mix to incorporate well, and be sure to scrape the sides to get all of the sugar mixed in.
Add the cherry juice and the last cup of powdered sugar.
Beat until smooth, adding the whipping cream about 1 tbsp at a time to get a good consistency.
If you're feeling extra fancy, you can also drizzle the tops of the Cherry Cordial Cupcakes with your favorite bottled chocolate sauce and top each cupcake with a maraschino cherry.