Eating healthier always seems to be at the top of everyone's lists of things to do. One of the problems is that we decide to go all out, and get rid of anything that's a temptation. While that's a good idea in theory, in practicality, it makes us eat a box of cookies in a sitting. That's definitely not good.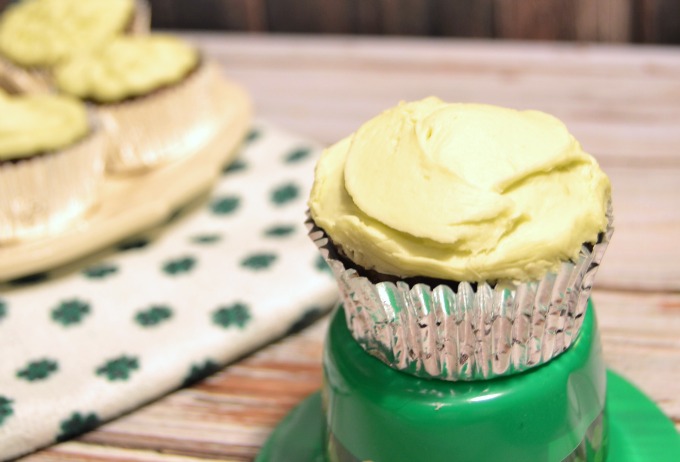 One of the better solutions is to make small, healthier changes. Substituting good fats for less healthy fats is a good place to start. Avocado has many health benefits, and is widely considered to be one of the healthier fats. Try substituting avocado for the oil or butter in your baked goods, like these Chocolate Avocado Cupcakes with Avocado Buttercream Frosting.
Chocolate Avocado Cupcakes with Avocado Buttercream Frosting
Links may be affiliate links.
There are a few items that make these chocolate avocado cupcakes easier to make.  You'll want a good set of mixing bowls.  This 8 pc set from Pyrex has 4 great sizes with matching lids! You can't beat that for less than $25. A KitchenAid stand mixer makes this job a real breeze, but that's not always feasible, I know. A good alternative for a hand mixer is this KitchenAid one.  Plus, it's fairly budget friendly.
Chocolate Avocado Cupcakes
Ingredients:
Boxed chocolate cake mix and the ingredients it calls for minus oil
1/3 C. Ripe avocado, mashed (to replace the 1/3 C. oil)
Directions:
Follow directions on box, omitting oil and replacing with an equal amount of mashed avocado. Reduce baking time by 5 minutes. Cupcakes are done when a toothpick inserted in center comes out clean.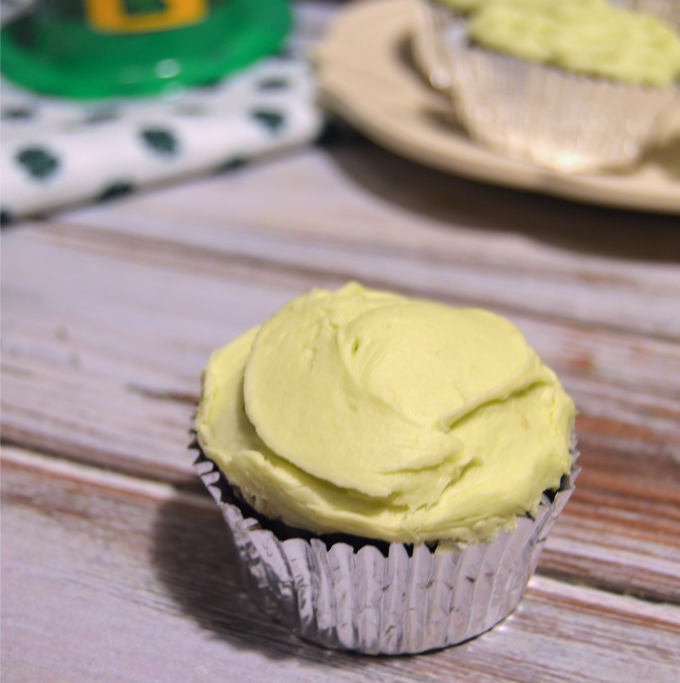 Avocado Buttercream Frosting
This frosting is a little more finicky than regular buttercream.  You may need to add more powdered sugar or milk to get the consistency you like.
Ingredients:
5 Cups powdered sugar
1 Stick of butter, softened
1 Ripe avocado, mashed
3 tbs milk
Using a stand or electric mixer, combine butter and avocado until combined and smooth. Slowly add powdered sugar, until the avocado buttercream frosting reaches a desired consistency.  If it's too stiff, slowly add milk, a little bit at a time.
Let your chocolate avocado cupcakes cool completely, then frost with the avocado buttercream.
Tell me – Will you be giving these Chocolate Avocado Cupcakes with Avocado Buttercream frosting a try?
For more St. Patrick's Day and Irish ideas, visit a few of my favorite bloggers: