For a long time, we didn't have cable.  I didn't really miss it much, but because of where we lived – in a canyon – we didn't have broadcast television either.  That wasn't nearly as much fun. Because of this no TV having lifestyle, we watched a lot of movies.  A LOT OF MOVIES.
Our local video store (heyyyy….remember those?) had an amazing selection of foreign movies. This was around the time that Miramax and a few other film companies were snapping up the foreign films right and left. Anyway, we probably watched just about every movie that came into that store, and one thing we noticed.  There are a lot of movies set in Ireland. And a lot of them are really good.
Great Movies Set in Ireland
Links may be affiliate links.
Far and Away
For some reason, Far and Away seems to get a bad rap. It's one of my favorite movies set in Ireland, and the cinematography is gorgeous. Tom Cruise plays a young farmer whose family home is burned own due to unpaid rent. He decides to go see the land baron, and instead runs away with their willful daughter. She's leaving for America, and takes him as her servant. She loses her money, they become working class, fall in love, and then migrate to Oklahoma in hopes of fulfilling their dreams of free land.
In Bruges
In Bruges is a dark comedy, with sort of a cult following. Two hit men are sent to kill a priest, and they end up accidentally killing a kid as well. They're sent to hide out in the small town of Bruges, Belgium until the heat is off. The elder hitman is ordered to kill the younger, and a series of events – some comedic, some not quite so – end up as a reflection of life and love, heaven and hell. So…yeah, okay. It's not actually one of the movies set in Ireland and is set in Belgium, BUT it does star Colin Farrell and Brendan Gleeson. I call it Irish-ish.  Oh, and in case it wasn't clear – ADULT CONTENT.
Circle of Friends
Circle of Friends follows three girls – One an only child, one an orphan, and one who is beautiful – as they transition from their teen years into young adulthood in 1950's Ireland. Family deaths, an unplanned pregnancy, affairs, romances, arranged marriages, and other life occurrences help shape the girls' views on the world. This movie is based on the novel by Maeve Binchy, and is more character-centric than plot driven.
Angela's Ashes
This movie is one of the trilogy based on the books by Frank McCourt. Angela's Ashes is heartbreakingly sad, as the family has to move back to Ireland from America, due to financial and cultural issues. The movie follows his life from young childhood through adulthood, and finally on McCourt's journey back to America. The movie is wrought with illness and death, abject poverty and abandonment. Yet, there still seems to be a little glimmer of hope in the family.
The Commitments
The Commitments is a dramedy is based around a man named Jimmy who wants to manage the greatest band that there ever was. He doesn't want to manage Rolling Stones or The Who or anyone like that. Nope. He wants to create his own band that only sings Soul music. After auditioning tons of people, it seems that Jimmy has his band. Alas, it's not to last long, due to clashing egos and other interests. The movie has great music, too.
Waking Ned Devine
Waking Ned Devine is one of those movies set in Ireland on a small island.  Ned Devine plays the lotto faithfully. When he discovers that he's won the National Lottery, he dies from the shock. The other townsfolk decide to claim the winnings, as Ned, since he has no known heirs. With most of the town in on the scam, a comedy of errors and quick thinking all come into play when the lottery inspector comes to verify the winning ticket. This movie, much like Circle of Friends, is more character driven than plot driven. You won't regret it, though.
There are tons more great movies set in Ireland.  Do you have any favorites that I might have missed?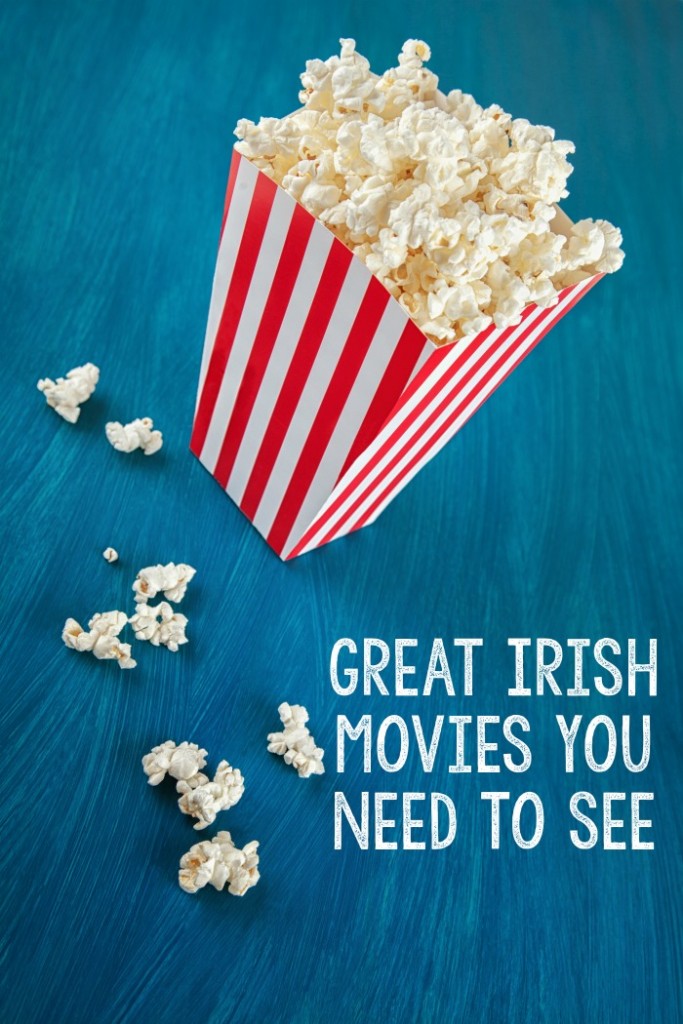 For more St. Patrick's Day entertainment, visit a few of my favorite blogs: