I scream, you scream, we all scream for ice cream! Especially when it's a homemade version of no churn ice cream that's just for Halloween. MUAHAHAHAHAHA.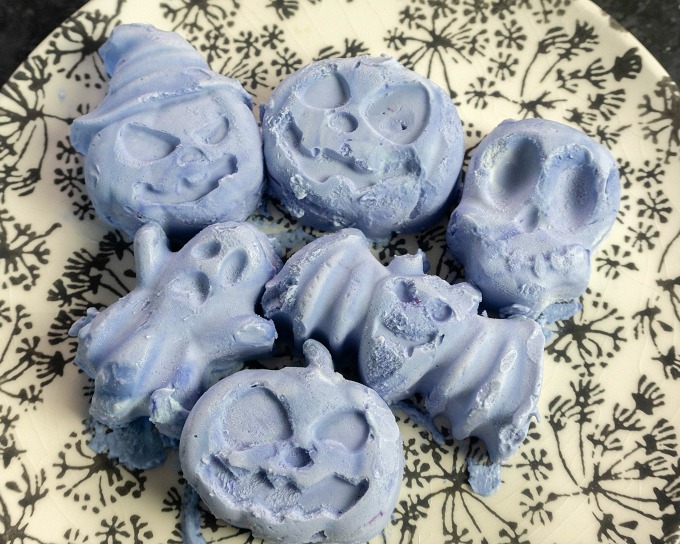 These homemade Halloween ice cream treats are no trick, and all treat for the goblins and ghouls in your life – of all ages. Plus, they're so easy to make.
These Halloween ice cream treats use ingredients that are easy to find. Chances are, you have most of the ingredients for this no churn ice cream recipe in your fridge and pantry right now. Even better, there's just a few minutes of active time to make these, and the rest is just waiting. We all know waiting can be the hardest part though.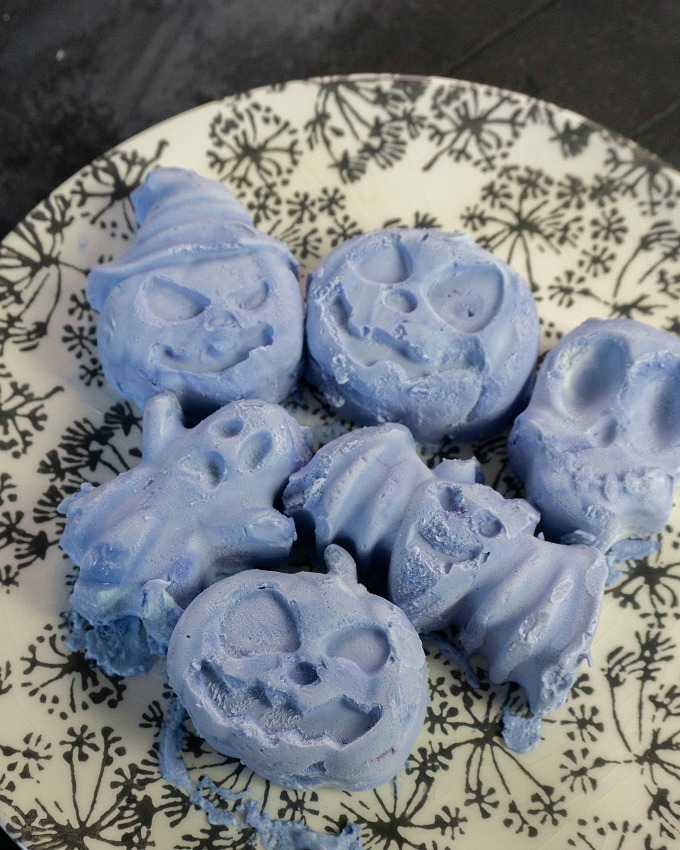 I know what you're saying. "Halloween Ice Cream treats? Really?? It's cold the end of October!" While, yes, it's usually cold the end of October, there are lots of places that are warm for Halloween. And with more and more people having Halloween parties instead of Trick or Treating, there's less concern about outside temperatures.
We've made Salted Caramel and Pecan no churn ice cream, and a healthier Banana Frozen Yogurt no churn recipe before, and this is much the same, except easier.
There are a few things that make this no churn ice cream recipe easier to make, and taste better. You'll definitely want a good, powerful mixer. If you have a stand mixer, that's ideal. This would be my top recommendation for a stand mixer, while this budget friendly stand mixer is still good, and it's easy on the wallet.
You'll also want to use a good quality vanilla extract, since that's the main flavor of these Halloween Ice Cream treats. You can definitely make your own vanilla extract, but that takes a little time. This is a good vanilla extract, as is this vanilla bean paste.
And you'll want this adorable mold for your Halloween No Churn Ice Cream Treats. After all, that's what makes them Halloween-y. And some gel food coloring to make them creepy and spooky.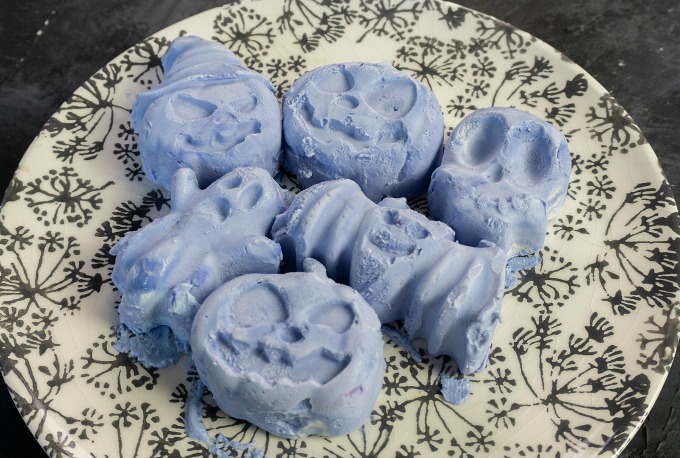 Halloween No Churn Ice Cream Treats
Ingredients:
14oz heavy whipping cream
14oz sweetened condensed milk (one can)
2 tablespoons vanilla extract
1 drop purple food gel
1 drop blue food gel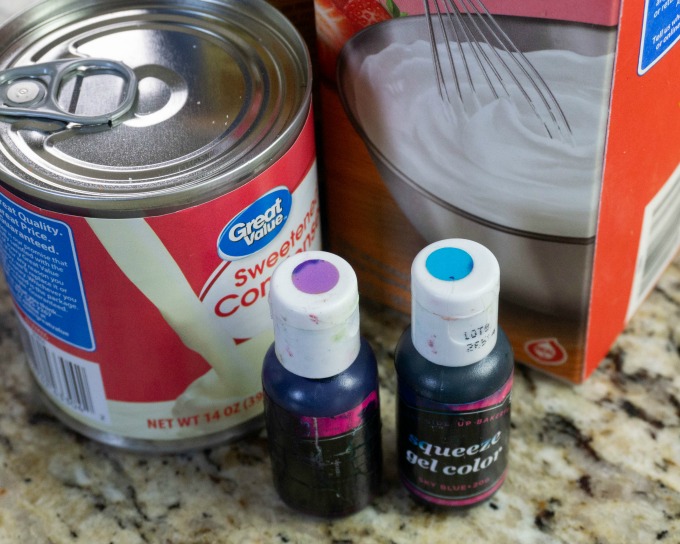 Directions:
In a stand mixer with the whisk attachment fitted, beat heavy cream for 4 minutes on a 2 setting. Increase the setting every 2 minutes until you reach the 10 setting. Once the heavy cream has become whipped cream, and looks like whipped topping, stop the mixer.
Pour the sweetened condensed milk into the whipped cream and fold until smooth.
Fold in vanilla and food coloring. Do not stir. Be sure to fold, so you don't flatten the ice cream mixture.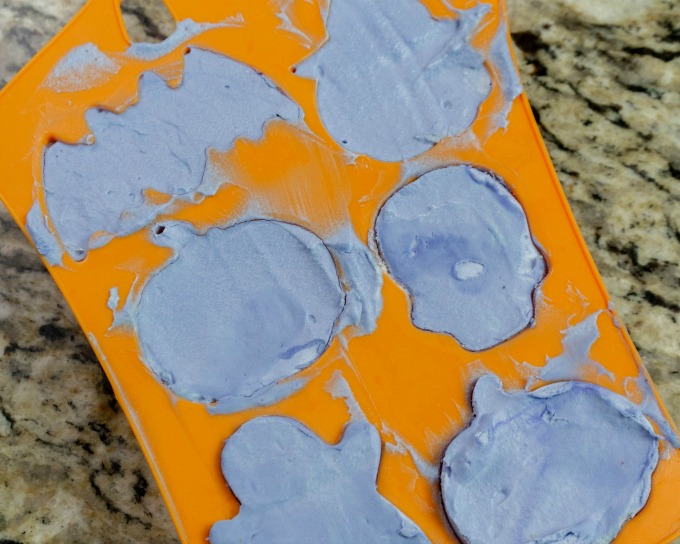 Fill mold with ice cream mixture and freeze overnight. Be sure to tap the molds on your counter a couple times to make sure the ice cream mixture gets into the nooks and crannies of the mold.
One the ice cream treats are frozen solid, pop them out of the mold and serve.
See how easy it is to make these Halloween no churn ice cream treats? They're perfect for a group. Just make a couple batches, since there's not a ton of actual work to do. The longest time is waiting for them to freeze.