The women in our lives are so important to us. They're our moms or sisters. Wives and girlfriends. Daughters, nieces…whatever.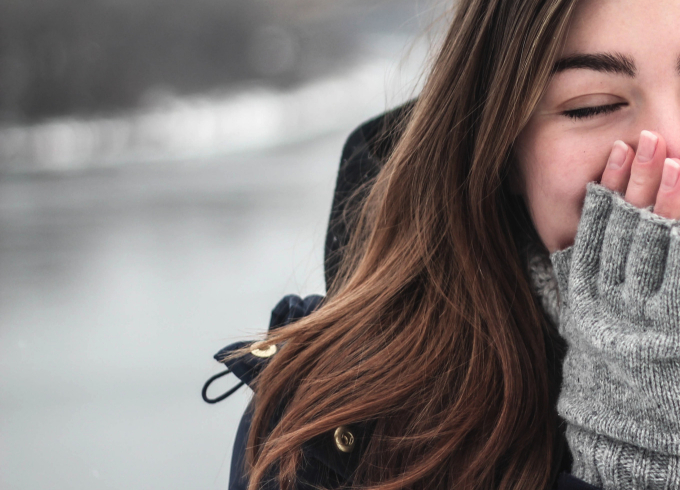 Don't they deserve really great gifts that are somewhat unique? We think they do.
We've rounded up some of our favorite gift ideas that the women in our lives are sure to love. Editorial samples and/or paid placements may have been provided. Links may be commissioned.
With all the pictures we take today, wouldn't it be fun to print some of them?  Polaroid POP is like
the Polaroid cameras of yesteryear, but with all new technology. The instant print digital camera lets you take a picture and print or share it immediately. The prints are a cute 3 ½ x 4 ¼ inch in size, and perfect for little DIY projects. You can even personalize your photos with filters, emojis, borders, stickers, and so much more. Oh, and did I mention that the Polaroid POP camera also records 1080p video? Yup. Get a couple extra packs of film, and this makes a great gift for tweens and teens, too.

Is your skin tone or texture uneven?  Are you getting those little dark spots, fine lines and maybe have a couple wrinkles creeping up on you?  If so, the BeautyStat Universal C Skin Refiner is going to help you combat all these signs of aging. It's pure, stable Vitamin C being delivered to your skin, along with the active ingredient in green tea. It's not greasy or goopy, just a smooth feel that is quickly absorbed into your skin. It's practically odorless, and is great for all skin types from sensitive to mature.  

Follow up the Universal C Skin Refiner with a dose of moisture. Universal Pro-Bio Moisture Boost Cream This super light, quick absorbing formula is loaded with hyaluronic acid to keep your skin moisturized. It also has ingredients that help fight free radicals and repel the pollution that does damage to our skin. You're left with just beautiful skin that feels and looks good.  No added fragrances, either.  

Photo Credit: jackandmarydesigns.com

Jack and Mary Designs is a brand we were introduced to last year, and we just love their items.  They make mittens, hats, scarves, and a few other things from upcycled wool and cashmere. Their items are all made in Maine.  The quality is excellent, and workmanship is top notch.  You can even send Jack and Mary a sweater that has sentimental value, and they'll create a custom item just for you. How fantastic is that??  Currently, I'm in love with their Cashmere circle scarves.  So cozy, so cuddly, and perfect for just about any environment. Plus, it's eco-friendly.  Total win.

In certain circles, there's a lot of talk about pheromones, and how they attract the opposite sex. Eye of Love has created a line of parfums that are designed to attract the opposite – or same – sex. Morning Glow is a great floral scent that's designed for daytime wear. It'll boost your confidence and appeal, but is still totally wearable for every day.

The miracles of coconut oil have been in the news for years now. It's great for everything from your skin and hair to your diet. Cocoroo uses coconut oil as the basis for their product line. Not any coconut oil, though – extra virgin cold pressed organic coconut oil. The moisturizing lotion did wonders on my super dry legs, and it smells really good. The brand is cruelty free, too.

Photo Credit: soaringfrog.com

Leggings are life. We can all agree to that, right.  Whether they're for working out or you're wearing them casually, a good pair is hard to find. Soaring Frog created a line of leggings that have really great prints and patterns and are so comfy. Their leggings are more of a lycra spandex blend than the cotton blend leggings we've become used to, and have that fab yoga waistband that's so comfortable and flattering. If you're bootylicious, or have thick thighs, you may want to consider sizing up.

Photo Credit: www.happydaybrands.com

Give her a gift of her two favorite things - gourmet chocolate bars and really good coffee. The Live Happy Gift Box has 6 1.5 oz chocolate bars in different flavors like Caramel Cream Latte and Coconut Almond. Pair that with a 12 oz bag of whole bean coffee in one of your favorite blends, and it's a recipe for happiness.

Photo Credit: www.myinfiniteagenda.com

Some people are all automated with apps and online calendars. I am not those people. I need to write things down with pen and paper, and see how my time is scheduled out. My Infinite Agenda not only helps you schedule your time, but track your goals and missions, It's filled with inspirational quotes that aren't religious, and plenty of space to take notes too. It'll be great to see how your goals change through the year, and what you were able to accomplish.

Aren't these gift ideas great for the women in your life?