Do you ever have those people on your list that you just don't know what to get them? Usually, for me, it's people like my adult cousins or my aunts and uncles, or even my mom. They can buy whatever they want for themselves, and I don't really want to get something for each individual person. In these cases, I like going with one of these great gifts for the home ideas.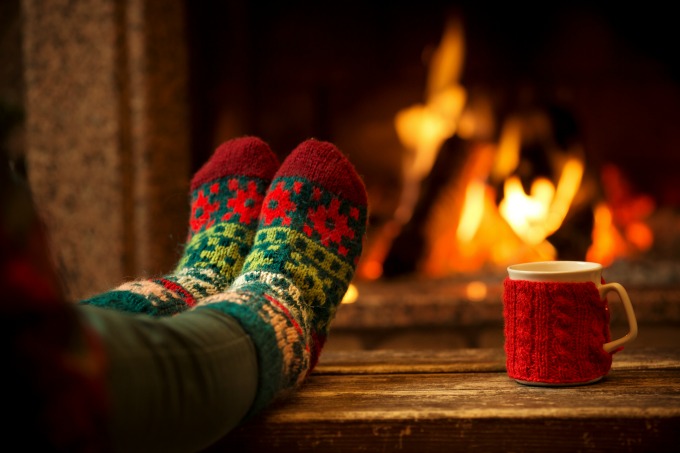 Just about everyone is sure to love these gifts for the home, and they'll get use from these items year after year. She better not read this, but my mom is getting a couple of things from this list this year.  Shhh…don't tell her.
Great Gift Ideas for the Home
Items may be editorial samples. Links may be affiliate links.
VTech Wireless Monitoring System with Cordless Telephone
Having a smart home is all the rage these days. From smart thermostats to video doorbells, it seems that there's everything to monitor your home.  VTech's cordless phone with wireless monitoring system monitors your garage door to tell you if it's open or not. You can set up alerts for certain times of day, if it's been open for a set amount of time, or even when it opens. You can even get a motion sensor add-on. $120
Rock N Rolla Turntable
When I was a kid, our house was always filled with the sounds of music.  Way back then, it was the sound of records being played on a turntable. Guess what?  Vinyl is back, baby! Records have really been making a resurgence for the past 10 years or so, but how did you play them?  Did you happen to still have a turntable? We did, but we're odd. Enter Rock N Rolla. Now you can play your vinyl and record it directly to a USB card. And then – you can play it back in an mp3 format.  WHOA! The Rock N Rolla is portable, and has a 4 hour battery life, too. This would be THE gift they talked about for years for an audiophile. Starts at $70.
Foobot Air Monitor
There are so many yuckies floating in our air.  From mold and pollen to dust and dander, it's all there.  Let's not leave out the allergens and the germs, too. Don't you want to know about the quality of the air in your home, and what you might need to do about it? The Foobot air monitor will monitor the quality of your home's air. It's monitors the particulate matter, the humidity, the temperature, and the gasses in your air. All of these work together and can affect your health. This is an easy and affordable way to monitor your home – or office's – air quality.  $200.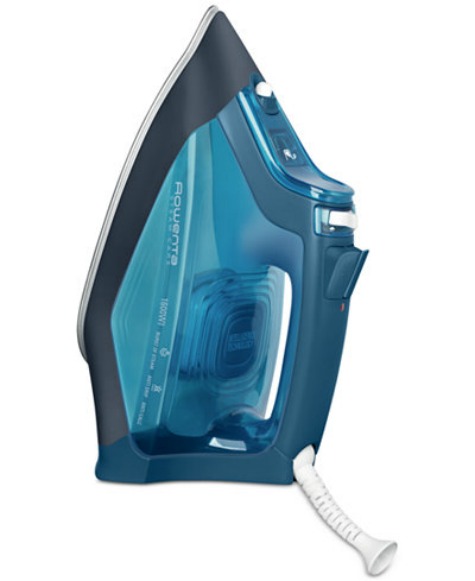 Rowenta Steam Care DW3180 Iron
This is the next generation of irons. It's a smart iron that can tell what the proper settings are for your garments.  Say what???? No thermostat, no figuring out of settings. The Rowenta Steam Care DW3180 does that for you. You can go from delicates to heavy duty and back again with no adjustments.  This is a luxury version of an iron, and maybe it's time you upgraded your iron.  $100, but currently on sale for $70.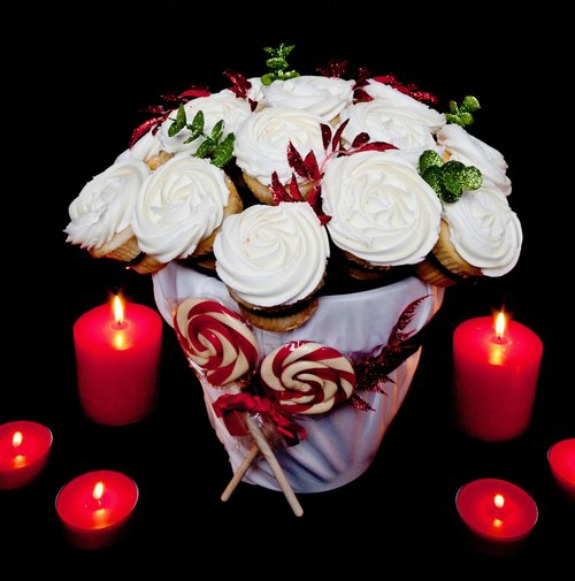 The Cupcake Rack
Cupcakes are still so popular, and when you're entertaining, it's a great treat to serve.  Individual cakes without having to cut them?  Yes please. But, shy of stacking them on cake pedestals, how do you display cupcakes?  The Cupcake Rack is here to help solve these dilemmas. It helps you arrange the cupcakes in an aesthetically pleasing manner, and lets guests serve themselves.  Win-win. $25.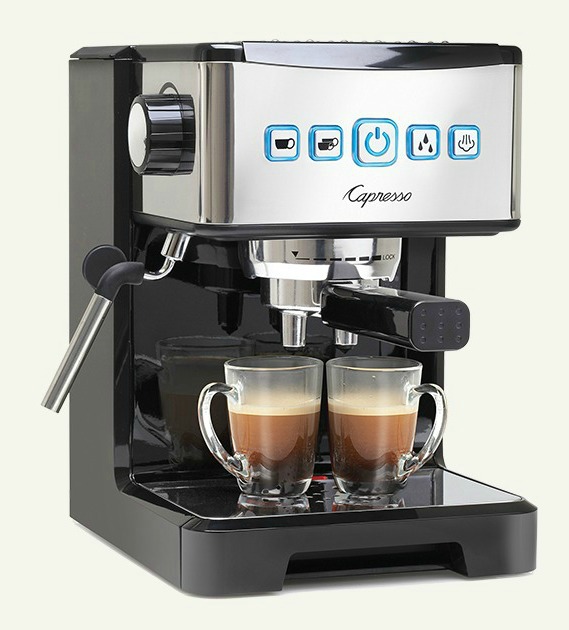 Capresso Ultima Pro Espresso Machine
I love fancy coffee. Normal coffee, I can take or leave, but fancy coffee is my jam. It's so great to be able to make fancy, luxe coffee at home, in your own kitchen, whenever you want. The Capresso Ultima Pro Espresso Machine is programmable, and makes the perfect espresso every time.  It allows you to froth your own milk for coffee house drinks, and even has a warmer for your glasses and mugs. No one would be sad if this was under the tree waiting for them. $200
Snuggly Soft Plush Down Throw Blanket
There's not much better than snuggling up under a blanket and watching movies with a warm beverage. The Snuggly Soft Plush Down Throw Blanket is going bump that up a notch or two. It's like the amazing duvets that you find at nice hotels, only in a personal size.  Really, though, there's enough room for two underneath. Snuggle with your spouse, the kids, or just your dog. $60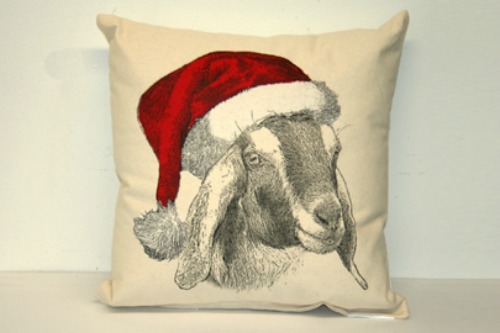 Eric & Christopher Pillows
Throw Pillows are a great way to change the look of your home. Eric & Christopher pillows have a bit of whimsy with their styles and designs.  I'm kind of loving the Santa Goat pillow, myself. They're all hand designed, screenprinted, and sewn in Bucks County, PA.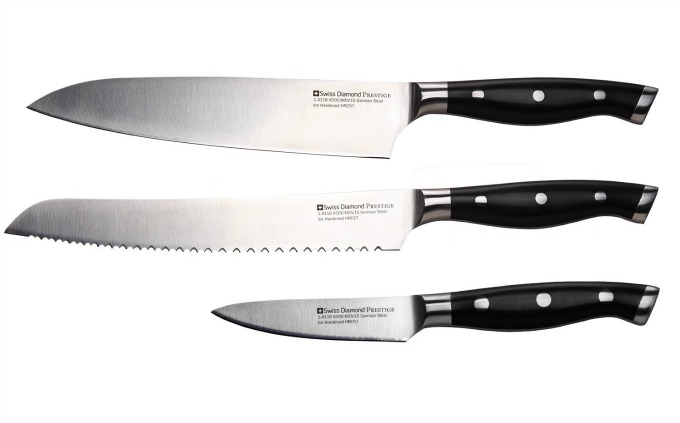 Swiss Diamond Knives
Every home needs a good set of knives. Swiss Diamond knives are amazing quality that will last for years and years. Made from the highest quality German steel, and ice hardened for maximum blade strength, these knives stay sharper, longer. Even if you're not a super foodie, a set of knives like the 3 Piece Essentials set is a more than welcome gift. $250, on sale right now for $200.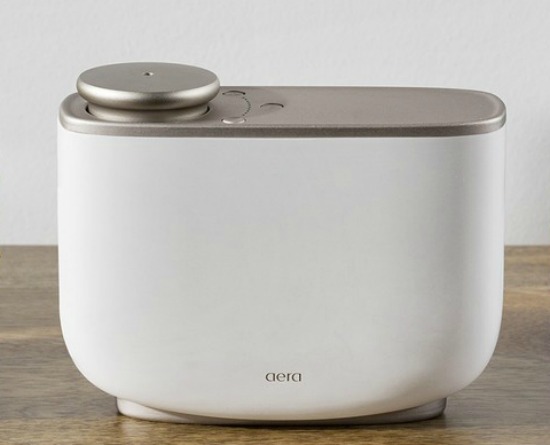 Aera Home Fragrance System
One of the biggest problems in your home is that you don't notice the smells any longer. Whether it's dogs, or family members, or just your house smells a little weird, your guests notice these things. The Aera Home Fragrance System scents your whole room for up to 60 days, with no letdown. These are great for stores or offices, too. $189
Hold N Go Slow Cooker
Slow cookers have become a lifeline for most North American families.  We can start our meals early in the day, basically forget about it, and dinner will pretty much be ready to serve when we get home from work, sports, or other extra curricular activities. The Hold N Go Slow Cooker allows to make a dish and take it with you somewhere, thanks to the locking handle.  Take it to a potluck, a tailgate, or just outside. Reasonably priced at $60, too!
Now, you have a ton of great gift ideas for the home, and ideas that you probably hadn't considered for those hard to shop for friends and family members.