Thanks to Juice Beauty for the hookup.  Links may be affiliate links.
Do you know what the largest organ of your body is?  If you said your skin, you'd be correct.  Since it's the largest organ, we should take care of it better than we do.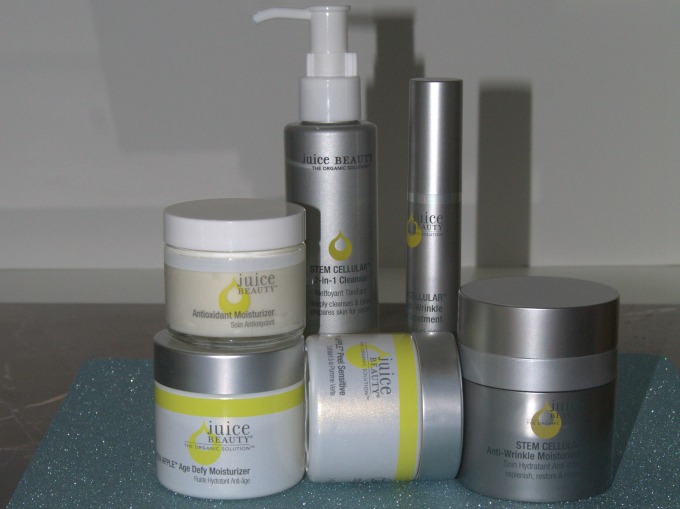 Did you also know that everything you encounter is absorbed by your skin?  Yep, the good, the bad, and the ugly all seep their way into our bodies. That's one of the reasons it's so important to know what's in your skin care products. Juice Beauty is one of those lines that's done the dirty work for us.
Juice Beauty believes, at their core, that there's no reason that your skin care regimen should be dangerous or harmful – to us or to the earth. Over the 20-ish years they've been in business, Juice Beauty has developed quite the cult following, with everyone from the everyday folks like us to beauty editors and celebrities being mega fans. Check out our giveaway for a few of our favorite items, too!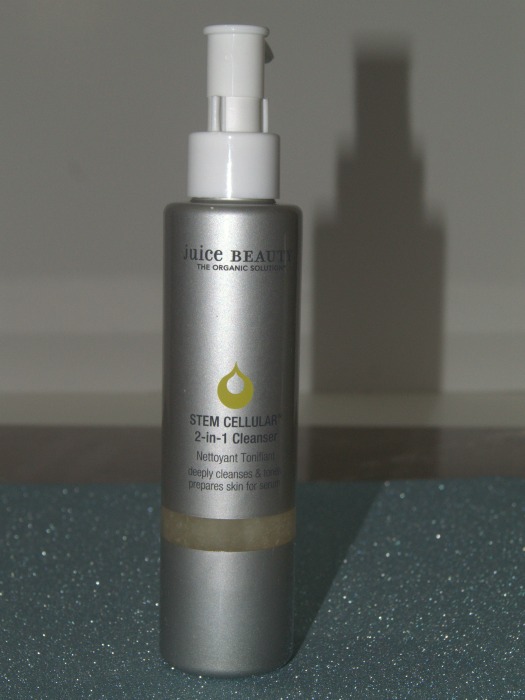 Stem Cellular 2 in 1 Cleanser
For a complete skin care routine, a lot of people think that you need a cleanser and a toner.  Personally, I'm in the "less steps the better" camp.  This 2 in 1 cleanser from Juice Beauty has a cleanser with a toner built in. So, now I can be in both camps!  This leaves your skin feeling clean and not tight and dry like some cleansers.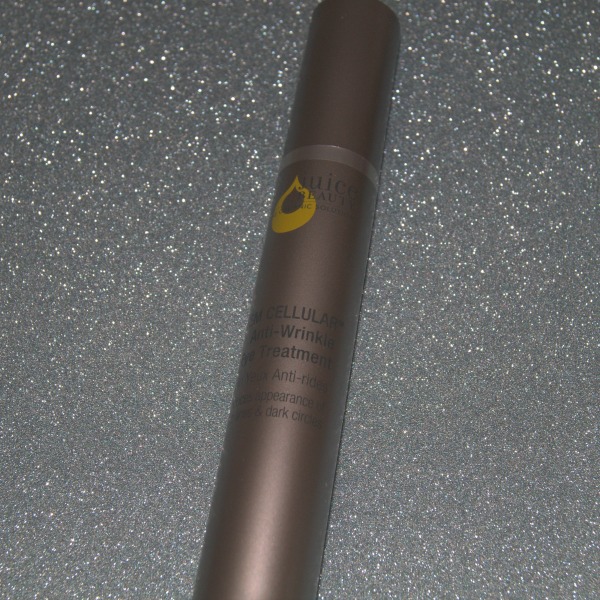 Stem Cellular Anti-Wrinkle Eye Treatment
Everyone needs an eye treatment.  I was always in the camp that eye treatments were phooey, and just a way to get more money from me.  Wrong! So wrong.  I started using them, and I had noticeable results in no time. I want to say it took like a week.  Miracle worker!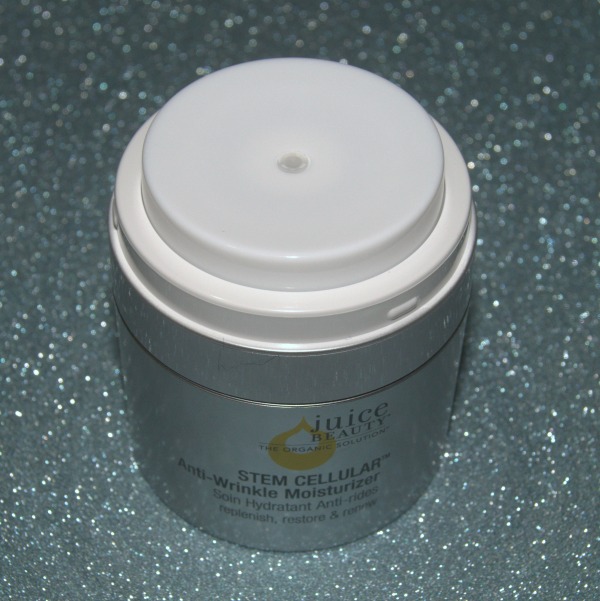 Stem Cellular Anti-Wrinkle Moisturizer
The Stem Cellular Anti-Wrinkle Moisturizer is a resveratrol rich formula. Resveratrol fights free radicals, which can drag our skin down. This formula is also loaded with fatty emollients that help plump your skin up, and evens your skin tone. Let's face it – we can all use a little help from time to time. As a side note – I love the pump delivery system of the packaging.  I *HATE* having to dip my fingers into product.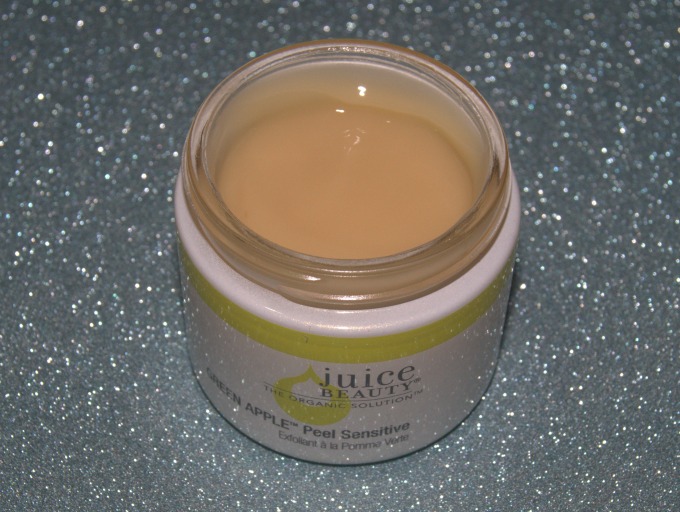 Green Apple Peel
Green Apple Peel was one of the first Juice Beauty products that really made a he splash.  That's actually how I came to try the line, way back when.  I'd heard all this amazing stuff about this new product from a natural line. Green Apple Peel exfoliates, helps lighten dark spots, and helps eliminate fine lines and wrinkles.  Who doesn't need or want that?!?!
Green Apple Age Defy Moisturizer
This is a great moisturizer to pair with the Green Apple Peel. It moisturizes, plumps your skin, evens your skin's tone and texture, and combats fine lines and wrinkles.  It even helps combat free radicals.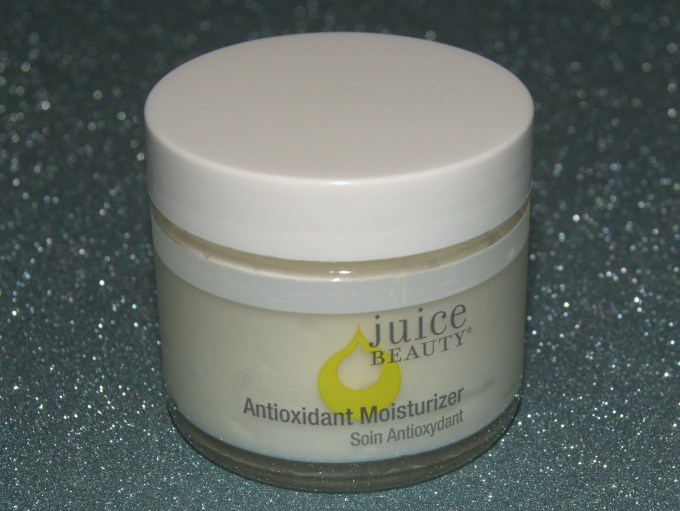 Anti-Oxidant Moisturizer
Juice Beauty's Anti-Oxidant Moisturizer is just a good, all-purpose moisturizer. It helps combat free radicals, which is a fancy word for air pollution, fights fine lines and wrinkles, and brightens and evens your skin tone.
Why Choose Juice Beauty?
Juice Beauty uses organic products, and organic formulations that really work.  That's not just talk. Their products have been clinically tested, and all organic products have been certified by the USDA and COPA (California Organic Products Act). These are two of the most stringent organizations in the world.
Even better, their products are all certified cruelty free.  That means they do no animal testing, and the products are vegan. Juice Beauty also manufactures their products, and packaging, in the US.
Quality products that are good for you, affordable, and really work?  Plus they're made domestically?!?!  Those are a few reasons we're fans of Juice Beauty.