Getting your garden ready for Spring was brought to you by Scotts Miracle-Gro. All opinions are 100% mine.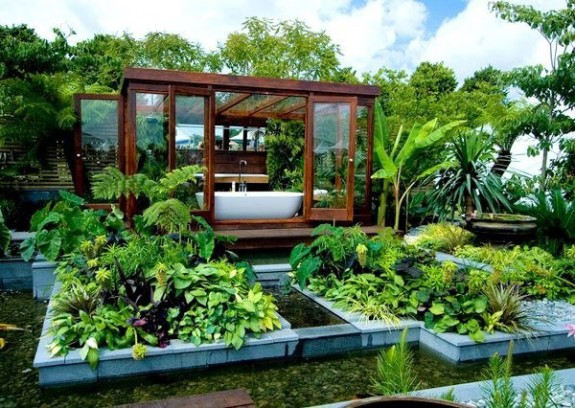 It's Spring Time again!  Seriously, where does all this time go when it's flying by so crazy-fast?  Anyway, Spring signifies a time of renewal and  a time of rebirth.  The trees are budding out, and, in my area at least, the Dogwoods and Magnolia trees are in full bloom.  I'm planning my vegetable garden.  Life is good.  Are you getting your garden ready for spring yet?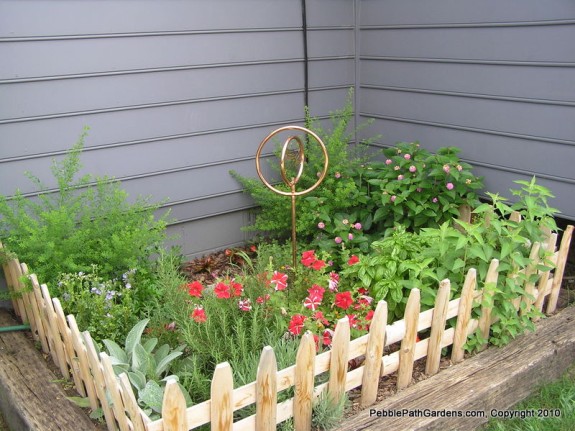 Ready to jump in and do some sustainable gardening?  Excellent!  Here's some basic gardening supplies that you'll need.
Supplies to Get Your Garden Ready for Spring
Gardening tools.
The tools you want depends on your project.  Most everyone needs a set of hand tools like a spade, a  trowel, a cultivator, and a weeder.  If you're gardening in a larger area, you'll probably want a rake, a shovel, and possibly a hoe.   When you're getting your garden ready for spring, you might consider having a vegetable garden plot tilled.


Plants.
A lot of times, we want instant gratification.  When Spring starts, I admit it – I buy some flowers from the nursery or the garden center to plant.  Petunias, pansies, and other pretties are all ready already.  Consider picking up some some veggie plants that are a little more difficult to start from seed, and a few herb plants when you're getting your garden ready for spring. You may want to grow your garden in raised beds or containers, rather than the ground.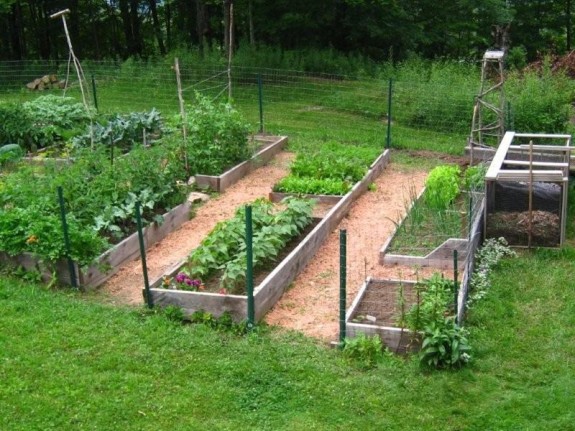 Seeds
One of the greatest things of gardening is seeing stuff grow.  Even in my adultdom, I get so excited when I see seeds start to sprout.  That's when I know I really need to my garden ready for Spring.  And when they get their first set of permanent leaves?  I'm super giddy!
Fertilizer
Yep.  Many times, your plants need a little extra nutrients.  Fertilizer and plant food help with this.  You can also add extra soil amenders to help your soil when you're getting your garden ready for spring.
Mulch
Why mulch?  Several reasons.  One, it helps keep the soil moist, so we can water less often.  If the water doesn't evaporate so quickly, the plants can use the water instead.  Helps to cut down on those bills, too.  Two, the mulch helps to keep the weeds and other unwanted wild seeds from germinating.  Who wants to spend hours weeding?  Not me, that's for sure.  Three, it just looks pretty!  Mulch adds the finishing touch, and makes everything look finished and somewhat elegant.
The fine folks at Scotts have released two new kinds of mulch for this year.  Scotts Florida Select Natural Eucalyptus Mulch and Scotts Nature Scapes mulch.  The Florida Select mulch is grown in Florida, for Florida.  What makes this so special?
It's eco friendly.  Eucalyptus grows 4 times faster than Cypress, which is what's normally used for mulch.  This mulch also helps control weeds and conserve soil moisture.
It's natural.  The eucalyptus mulch contains 100% plantation grown, sustainably harvested eucalyptus, and nothing else.  That means there's no sawdust, waste wood, or filler that could be potentially harmful.
It's local.  The eucalyptus is grown in Florida, helping to stimulate the economy.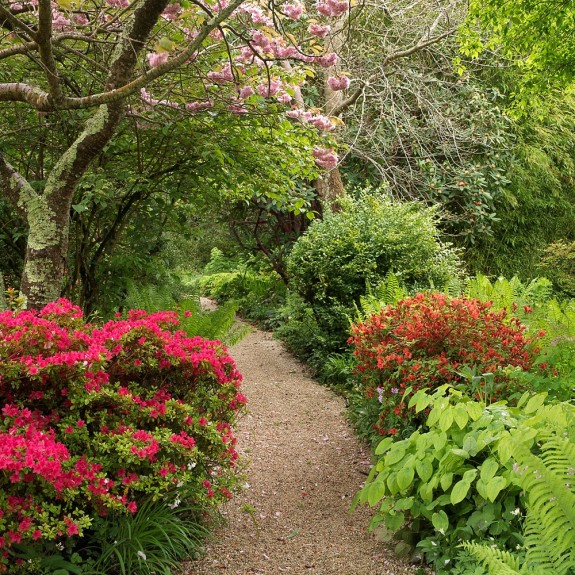 I'm lucky in the fact that I don't have to worry about maintaining the landscape around my home.  I haven't yet decided if I'll be mulching my garden. How about you?  Any big landscaping or gardening projects on the horizon?
Garden images via pebblepathgardens, Trendir, Discover Ireland, Clifford Country