We're all busy, and hitting the gym can sometimes be an issue. On average, we should exercise a minimum of 3 to 5 times a week for fitness.
However, we can't always carve out the time to go to the gym. Luckily, there are exercises that you can do at home to stay fit. If you want to get more tips and information about living a healthy lifestyle at home, you can check out Aaptiv.
6 Great Exercises You Can Do at Home
These are all exercises you can do at home with no special equipment. You may want to add in resistance bands or weights once you get the hang of these. And if you find that you're not following through on getting your fitness routine in, it might be time for an accountability partner.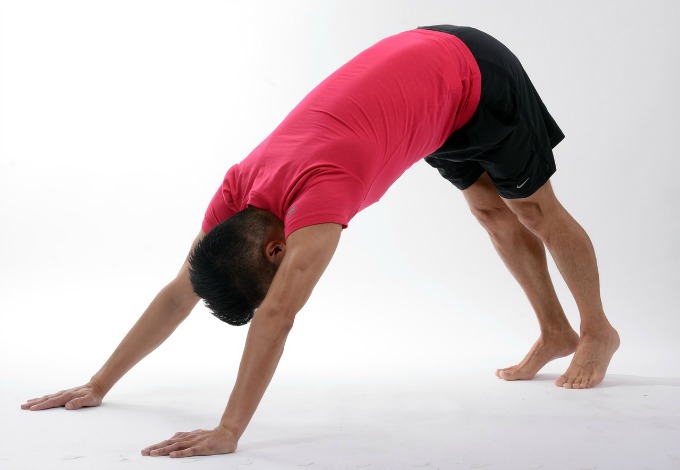 Walk out push-up
This workout targets several muscle groups and increases your heart rate. Start from a standing position. Slowly lean forward from your hips, and put your hands on the floor. When your hands touch the floor, slowly walk them forward until your spine is parallel to the floor. Make sure that you get to a push-up position, and perform a full push up. Walk your hands back towards your feet and gradually roll your spine to stand.
Standard squat
The squat will help lift your booty so you'll look good in shorts, yoga pants, or leggings. Begin with your feet about hips width apart. Bend down with your knees, keeping your arms straight, back straight, and butt out. Hold for a few seconds, then get back up. By doing squats daily, you'll get a great shaped derriere that looks good.
Jumping jacks
Jumping jacks are an excellent cardiovascular workout that can help you burn a lot of calories. They're also a great way to get your kids involved in fitness.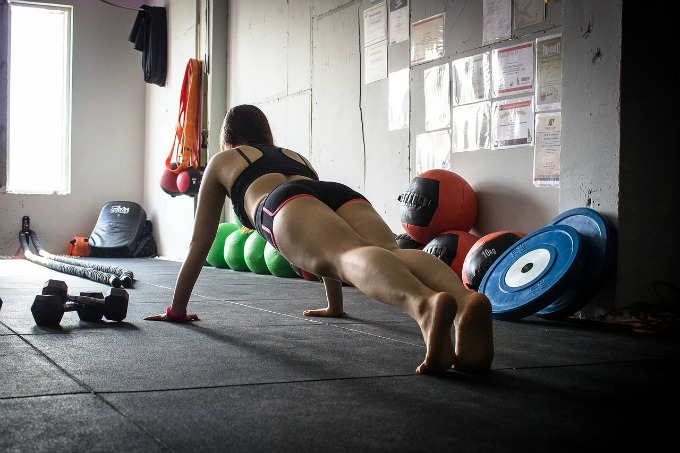 Plank
If you want toner abs or a six-pack, you need to add the plank into your fitness routine. This will involve putting yourself in a push-up position, except you'll be supporting yourself with your elbows and legs instead. Hold a plank for between 10-60 seconds, depending on your fitness level. If you're holding it for a shorter length of time, you'll want to rest a few seconds, and do another plank
Hip bridge
Oftentimes, we forget to strengthen those strange muscles like hip flexors. This exercise helps target your abs, pelvis, and hips, and it's simple. All you have to do is lay on your back. Keeping your feet on the ground, bend your knees. With your knees extended, lift your lower torso off the ground. Basically, you want to keep the toes on the floor for control. Try placing your body weight on your heels.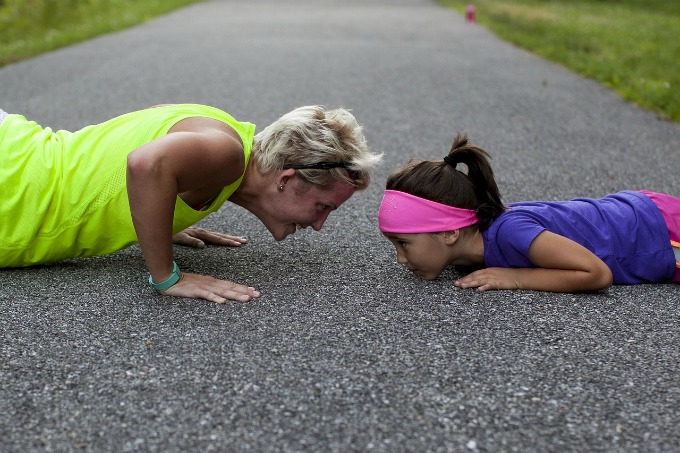 Push-ups
Push-ups help you work out your chest, triceps, biceps, and upper back. It's an amazing resistance training for your body. With this exercise, you are required to lift your whole body above the ground. If done on a daily basis, you'll notice your upper body getting toned. Now, how sexy is that?
Working at home or being a stay at home mom isn't an excuse for not being fit anymore. With these exercises, you'll never have to go to the gym. Keep in mind that diet and nutrition also play an important role in being healthy. That means it may be time to renovate your life through healthy exercises at home and nutritious meals on a daily basis.