This post brought to you by QuadraFire. All opinions are 100% mine.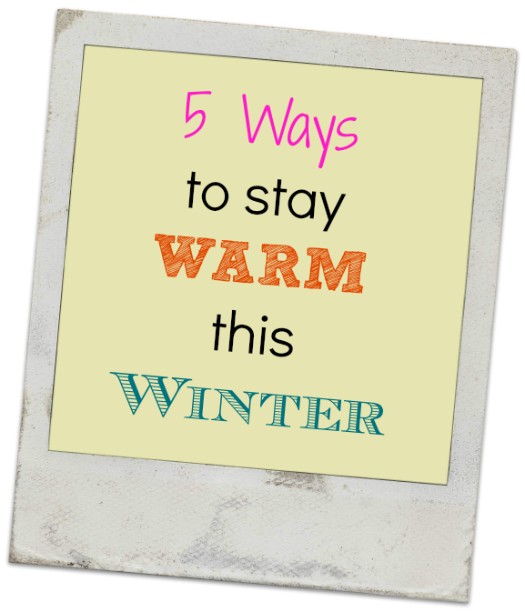 As I sit to write this, the Midwest is under siege by our biggest winter storm this year. In my area, we're having thunder snow and thunder sleet, which is kind of insane. It's also turned our weather upside down, with highs in the teens and 20's. Brrr…
What are the ways to stay warm in winter? And more importantly, how do you do it without breaking the bank? I've got some tips for you!

1.) Dress in layers. While no one wants to look like a homeless person, or wear 30 garments, a little layering can really keep you warm. I generally wear lounge pants and a t shirt around the house, but I foind that I was chilly. I added a lightweight, cotton knit yoga jacket and was much warmer, simply because my arms were covered.
When it gets really cold, I also add a paid of slipper socks, or an actual pair of slippers. I may also trade my tee for a long sleeve shirt and get a pair of sweats out.
2.) Put up curtains. You would really be surprised by the difference that this makes. Curtains add a layer of insulation between your room and your windows. Since most heating ducts are along the walls, a lot of times that warm air goes straight out the window. The curtains help keep the warm air in, and the cold air out. In the summer, they help keep the heat out and the cool in.
3.) Have a warm beverage. This helps to warm you from the inside out. Plus, it's a nice, pleasant ritual. Whether it's coffee, tea, chai, hot cocoa, or anything else you like, see how everyone's face lights up when you bring them a mug of something warm.
4.) Bundle up and watch a movie. What's better than snuggling together and watching tv or a movie? Make some popcorn or your favorite snack, get a couple blankets and your favorite movie from Redbox or Netflix and stake your claim on the couch!
5.) A roaring fire. Of course, this only works if you have a fire place. Wood burns nice and warm, plus you get to have a little ambiance. If you're into that kind of thing.
6.) Use alternative fuels. While this takes a little more planning, and has more upfront expense, appliances like QuadraFire Pellet Stoves make for a popular heating alternative. In addition to being eco friendly, they have styles that blend in with any décor style. No longer do we have to deal with giant pot-bellied open stoves of days gone by.
One lucky reader will win a QuadraFire Notebook. To enter, just visit the QuadraFire site and tell me what you like about QuadraFire Pellet Stoves or ways to stay warm in winter. You can follow QuadraFire on Facebook, Twitter, and Pinterest, too.