Doing laundry is a necessary task that most of us perform on a regular basis. However, it's also one of those household tasks that has a significant impact on the environment.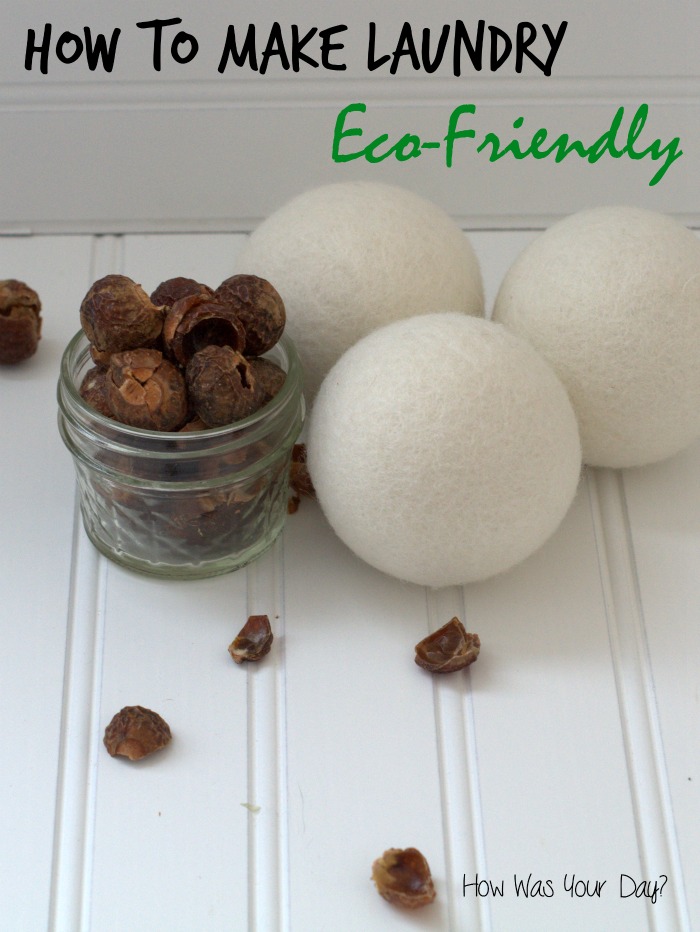 If you really think about it, Laundry is one of the most ecologically unfriendly things we do. There's lots of water involved, followed by using harsh detergents. Then, after we do all that, we put whatever we've washed into a box to bake for an hour or so, usually with some artificial chemicals. And let's not even talk about all the energy we're using.
Laundry doesn't have to be like this, though. There are ways that are easy and quick to make doing laundry much more eco friendly, yet still fit in to today's modern world.
10 Easy Ways to Make Laundry Eco Friendly
Links may be commissioned. Editorial samples may have been provided.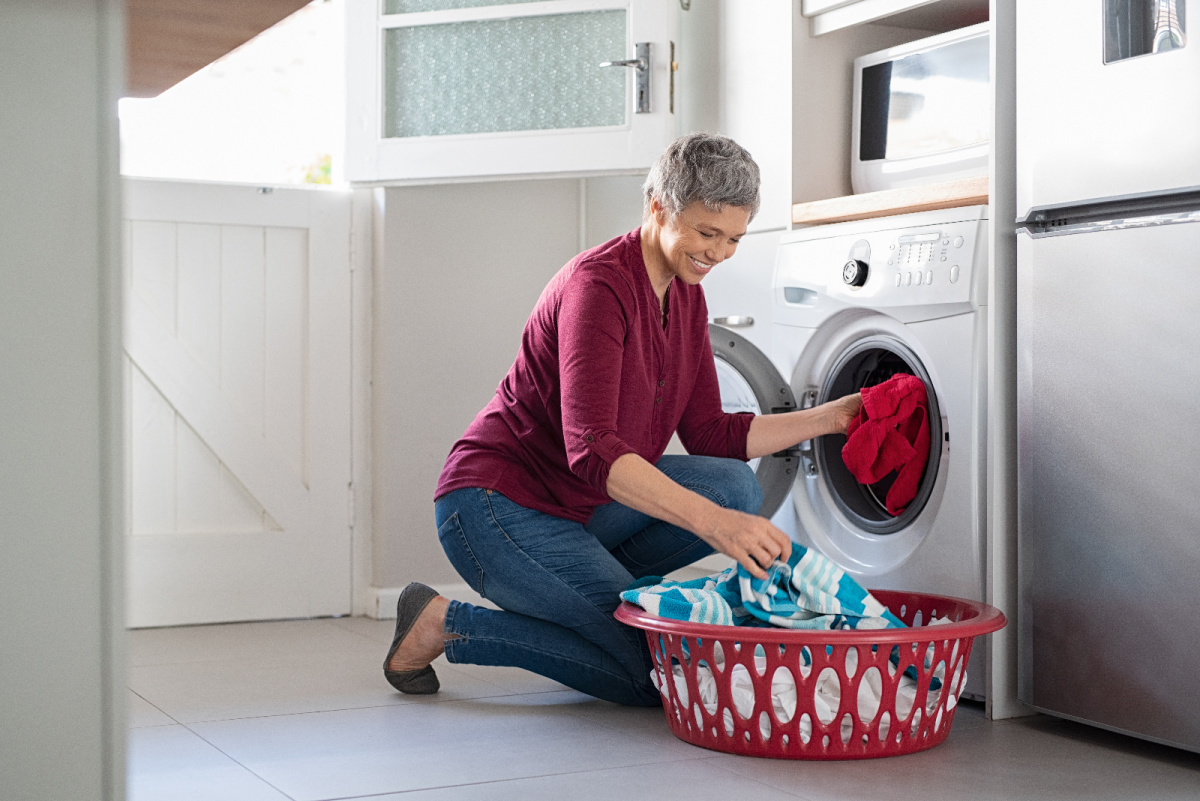 Look for high efficiency appliances
Front-loading washing machines use less water and energy compared to top-loading machines. Some studies have shown that they are also more effective at removing dirt and stains from clothes. Since they use less water, you can also use less laundry detergent. If you're in the market for a new washing machine, consider purchasing a front-loading model with the EnergyStar label.
Yes, I realize that not everyone can go out and replace their washer and dryer on a whim. On the chance that you are in the market for a new set, this is one of the things to look for. They're gentler on your clothes, use less soap, less water, and less energy.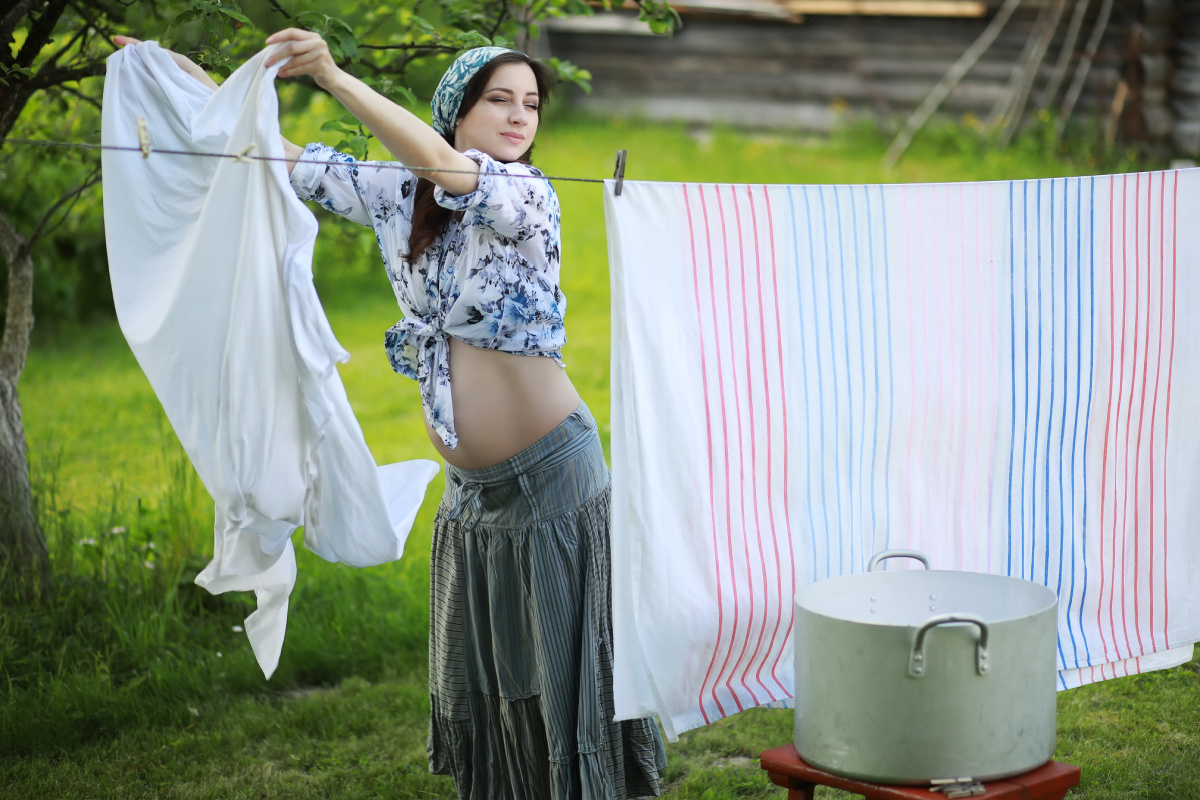 Hang a Clothesline
Dryers are one of the most energy-intensive appliances in our homes, consuming significant amounts of electricity. Air drying your clothes instead of using the dryer can significantly reduce your energy usage and minimize your carbon footprint. Not only is air drying environmentally friendly, but it can also help to prolong the life of your clothes. Let's face it, there's not a whole lot that smells better than fresh laundry that's been dried on the clothesline.
Fresh clothes dried in the sun are one of life's little luxuries. It's also super earth friendly. I know that it's not always convenient to hang your clothes, and not everyone has space for a clothesline. There are new models, like the Brabantia Lift O Matic, that fold down to conserve space, or can be removed completely when they're not in use. But on those great Spring days…mmmm….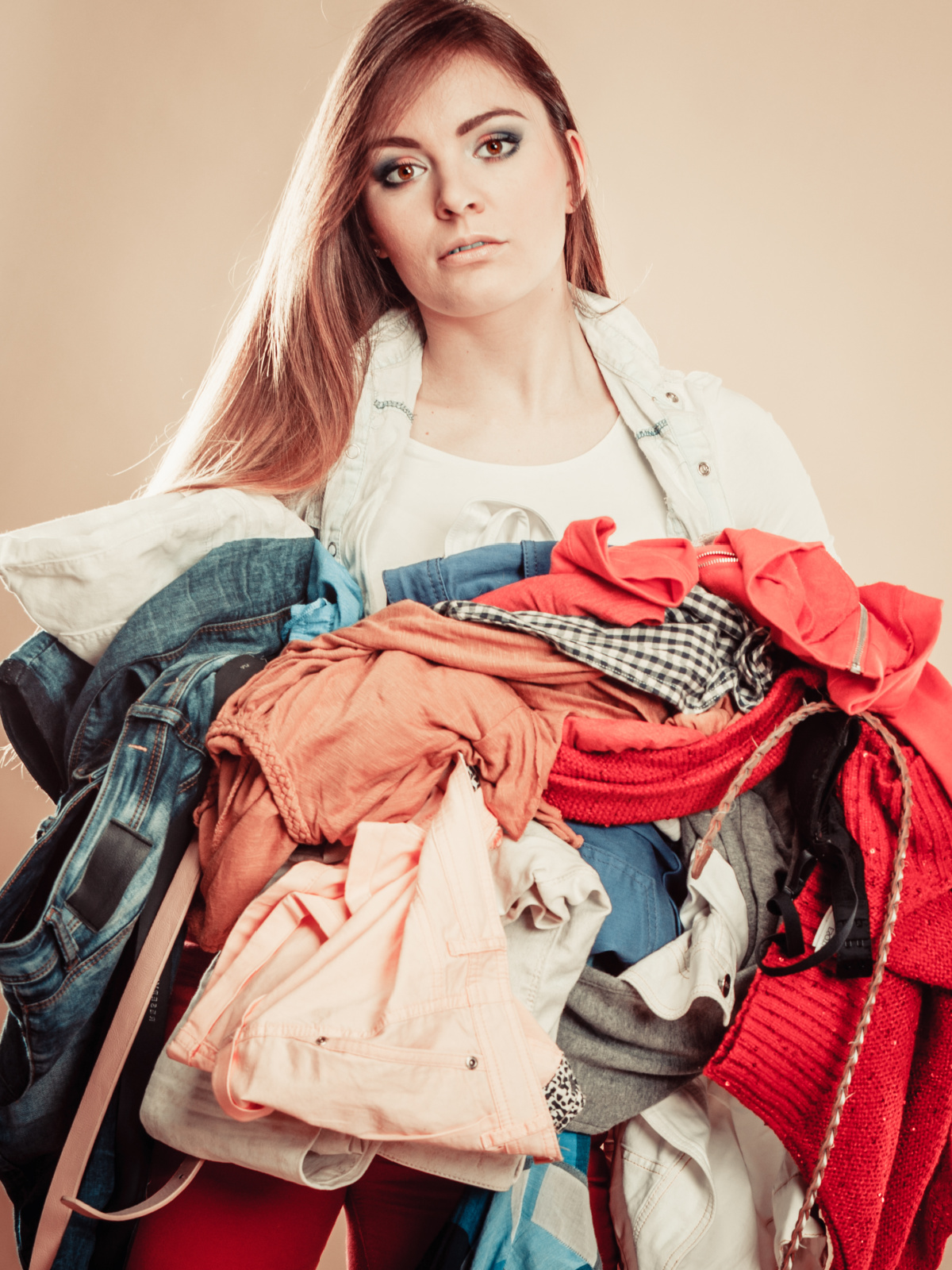 Wash Full Loads
Washing full loads is an effective way to reduce the amount of water and energy you use when doing laundry. Rather than doing multiple small loads, wait until you have enough clothes to fill the washer to its capacity. This not only conserves water but also reduces the amount of energy you use doing laundry.
The old school laundry wisdom was to sort items by color and level of care needed. For example, you'd never wash a rayon blouse and jeans together, nor would you wash lights and darks together. Nowadays, it's common practice to wash similar items together, no matter their colors. Unless garments are likely to bleed, I rarely sort my laundry by color. And only do so by care levels.
Use Cold Water
Heating water accounts for a significant amount of energy usage during laundry. By using cold water, you can save a considerable amount of energy. Additionally, cold water is gentler on clothes, helping to prevent colors from fading and fabrics from shrinking.
Use Eco Friendly Laundry Detergent
Traditional laundry detergents can be harmful to the environment. This is due to the high levels of chemicals and non-biodegradable ingredients in their formulations. You can help lighten your impact on the environment by using eco-friendly detergents. These are made from natural and plant-based ingredients. You'll want to look for laundry detergents that are biodegradable, phosphate-free, and free of synthetic fragrances.
Some people use soap nuts as an eco friendly laundry detergent option. You can also make your own laundry detergent.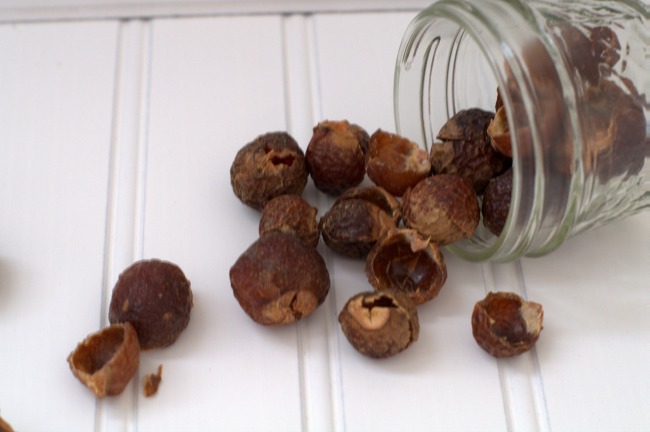 Use Soap Nuts.
I know exactly what you're thinking. "What the heck are soap nuts?" I've asked the same exact question! Soap nuts are these little berries that, when cracked and added to your laundry, naturally release saponin. This breaks the surface tension of your water, and helps everything penetrate the fibers of your laundry better.
What's saponin, and why do I care? Saponin is a natural chemical that is the basis of soap. If you've ever made soap from scratch, you know that you're waiting for the saponification to occur, and that's how you know your soap is ready to pour. Same thing with the soap nuts, except it's naturally occurring. Whoa, right?!?!
Soap nuts are so gentle, yet effective, that they're popular in cloth diapering. If they can clean that mess up, I totally trust that soap nuts can handle my grown up laundry. Plus, they rinse super clean, so you don't even have to worry about soapy residue being left behind.
A vinegar rinse.
Vinegar is a natural alternative to fabric softeners and can help to remove residue and odors from your clothes. Adding ½ cup of distilled white vinegar to your final rinse cycle can help combat lint, static, and get rid of the soapy residue. And, no. Your clothes won't smell like vinegar, either.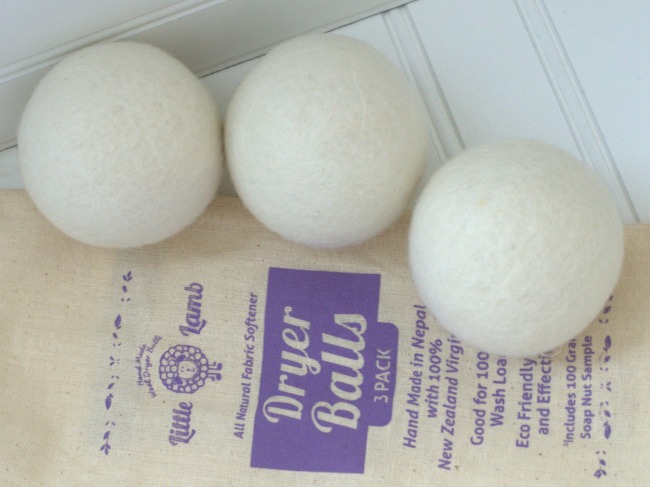 Try Dryer Balls.
Lots of people put clean tennis balls into their laundry, especially with items like towels. Have you ever thought about using wool dryer balls, though? Wool dryer balls help to fluff up your laundry and speed up the drying time. How? I'm not totally sure, but it really works. Must be magic!
Really, though, I have a theory. My theory is that the wool dryer balls work by helping to separate all the wet laundry from each other as it tumbles around in the dryer. So, rather than trying to dry one huge mass of wetness, there's smaller amounts of wet clothes that are getting heat from all sides.
Using the wool dryer balls is really easy, too. You just toss a few of them in the dryer with your load of laundry. It's recommended to use somewhere between 3 and 6, depending on the size of the load. When your clothes are dry, just take the dryer balls out and leave them where they can air dry.
"But what about the scent?" you're asking. If you want your laundry to smell good, use a few drops of essential oils on your wool dryer balls and toss them in. Some people do this when your laundry is wet, while others wait until the laundry is dry and do an air fluff. It's really up to you.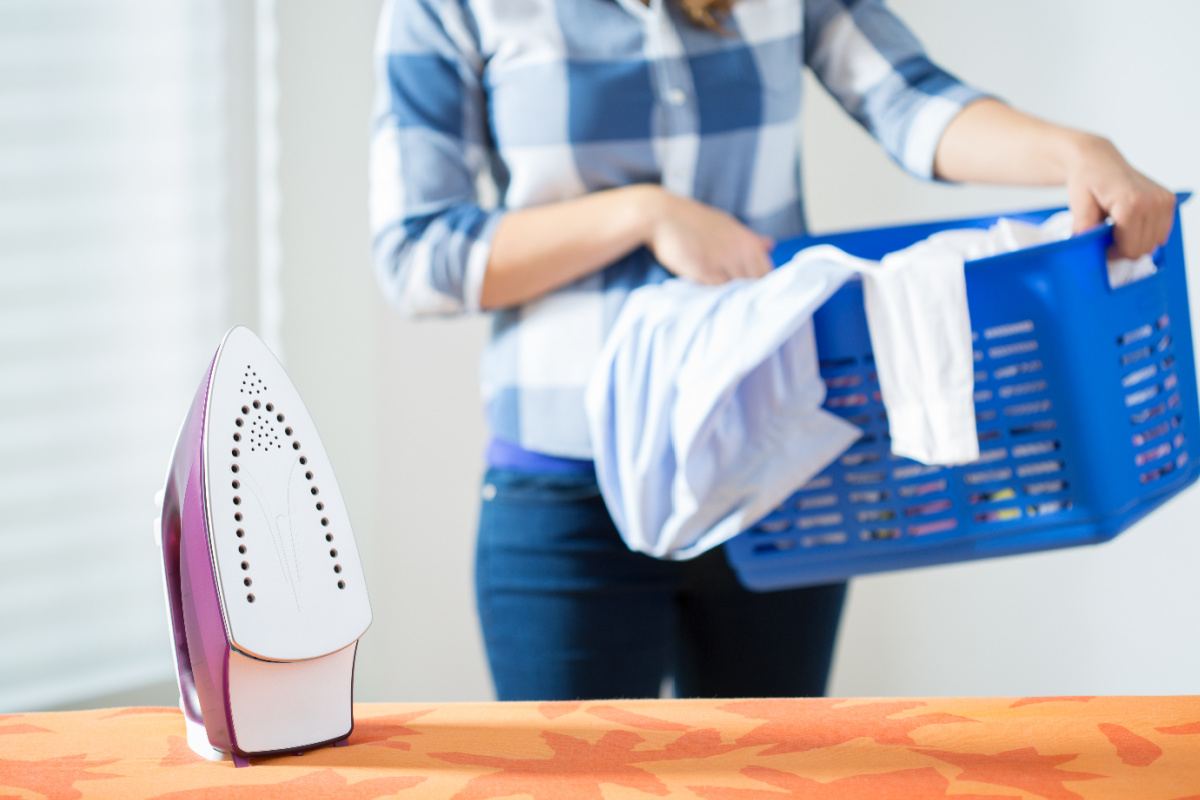 Avoid Ironing
No one wants to iron their clothes. This falls under the "life is too short" category for me. Try hanging your clothes immediately after they come out of the dryer to prevent wrinkles and avoid the need for ironing. If you must iron your clothes, do so sparingly, and use an iron with a low energy consumption rating. Or try hanging them on a hanger and putting them in the bathroom when you shower. The steam from the shower will help release a lot of wrinkles and creases.
Repair Clothes Instead of Replacing Them
Fast fashion has a significant environmental impact, from the production of clothes to their disposal in landfills. Instead of replacing clothes when they're damaged or worn, consider repairing them. Simple repairs, such as patching holes or replacing buttons, can help to extend the life of your clothes.
With these tips, you can feel better about your carbon footprint, and make doing laundry more eco friendly. The best part is, it doesn't really make it a lot more difficult for you!