Sleep is essential for our overall well-being and health, but unfortunately, many of us struggle to get a good night's rest. From stress to anxiety, or just an uncomfortable sleeping environment, there are many factors that can impact the quality of our sleep.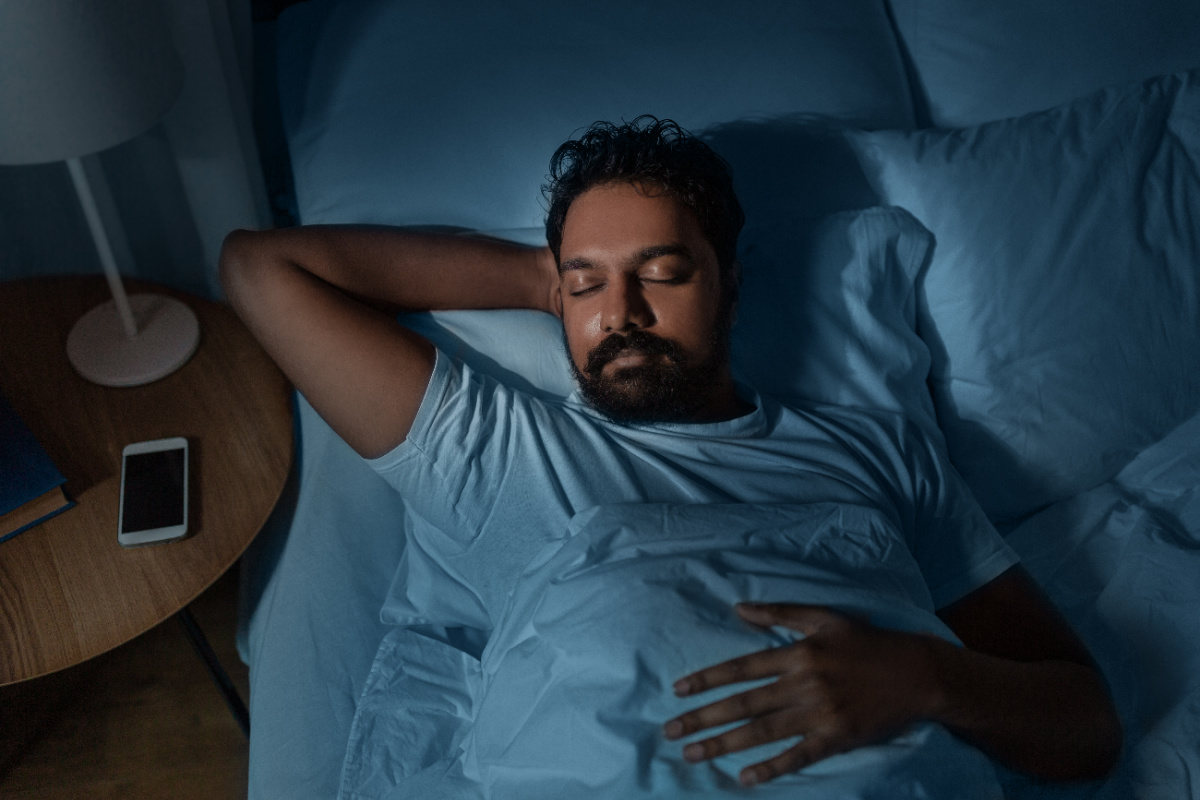 Fortunately, there are several items you can incorporate into your sleep routine that can help you get a better night's sleep. From supportive pillows to linen sprays, we'll explore some of the best items to invest in for a more restful and rejuvenating sleep.
If you're tired of tossing and turning all night, keep reading for some tips on how to upgrade your sleep game.
Upgrade Your Sleep Game
Links may be commissioned. Editorial samples may have been provided.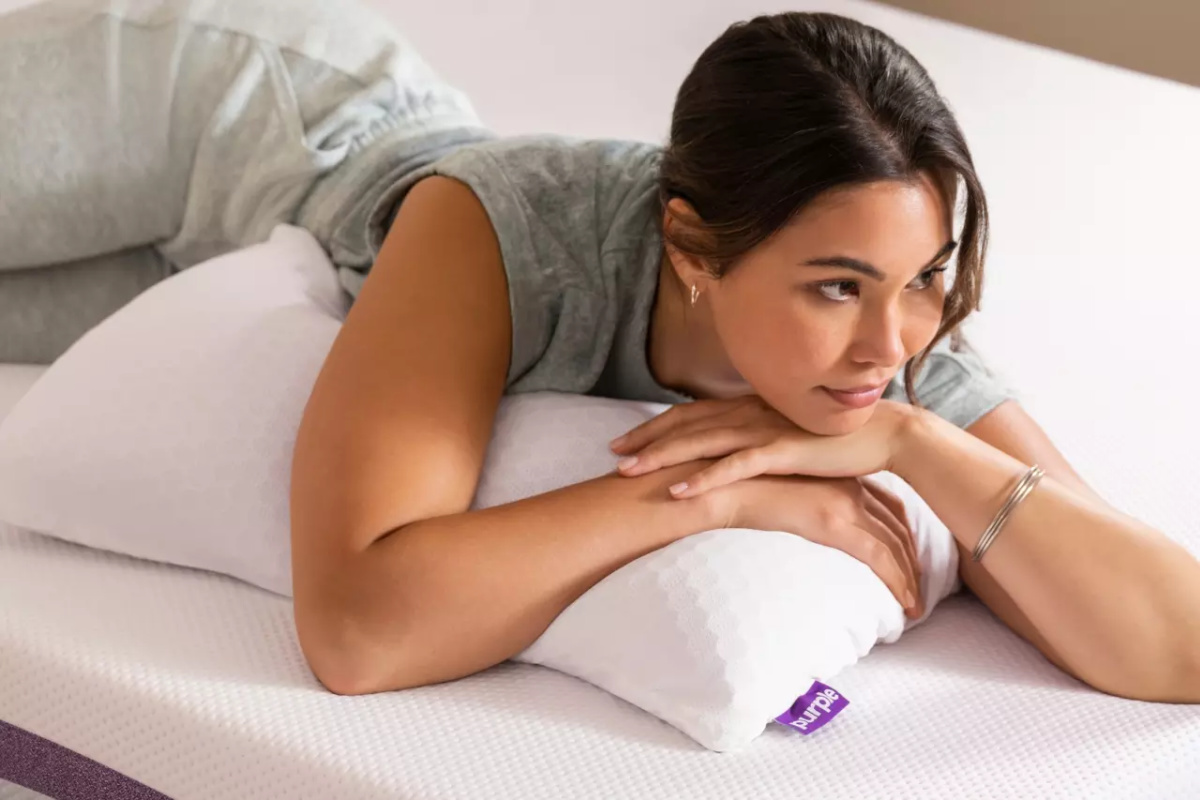 Harmony Purple Pillow
A pillow should provide comfort and support, and The Harmony by Purple Pillow checks both boxes. This pillow has a hybrid latex and honeycomb core, and along with the moisture wicking cover, allows for ventilation and prevents overheating while you sleep. Although there is no active cooling layer, the combination of materials is breathable. Also, because of the unique materials of the pillow, it maintains its shape, instead of gradually flattening with use. The Harmony is available in three heights depending upon your sleep preference.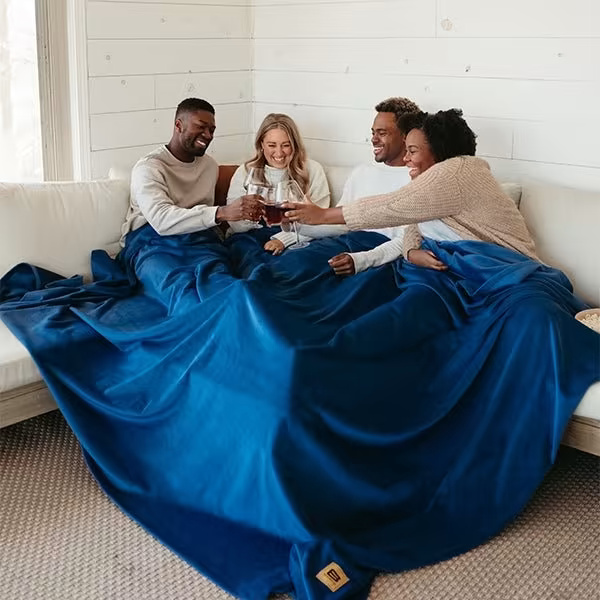 Big Blanket Co Blanket
This. Is. It. No matter how tall you or your significant other are, with the Big Blanket, there will be no cold feet sticking out the end of the covers. This blanket is a monster at 10 feet by 10 feet. Whether the family is cozied up on the sofa watching TV, or cuddling on the king-sized bed, there is no reason for anyone to be uncovered by the Big Blanket. It's made from a stretchy microfiber plush and breathable, wrinkle resistant, and best of all, fits in a standard washer for laundry time. So, if you live with a blanket hog, consider the Big Blanket and everyone should have plenty of space under the covers.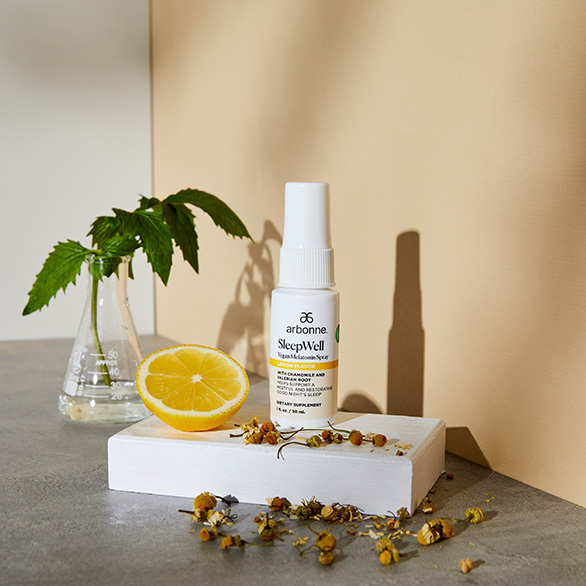 Arbonne SleepWell Melatonin Spray
Arbonne SleepWell Vegan Melatonin Spray is designed to support a healthy sleep regimen. They can help to regulate sleep cycles after experiencing jet lag, too. Just a few pumps of the lemon-flavored spray taken within 30 minutes of bedtime will help to regulate your cycles and get back to normal sleep schedules. Arbonne SleepWell contains a proprietary blend of Chamomile Flower, Hops Flower, Passionflower, and Valerian Root extracts to support sleep, rest, and relaxation. It is vegan, non-gmo, and made without dairy, soy, or high fructose corn syrup. It is also non-habit forming.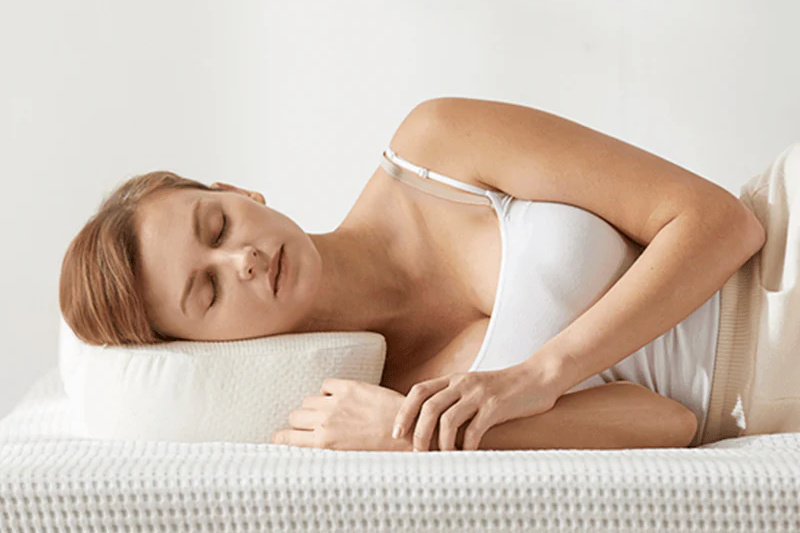 Kanuda Pillow
No matter who we are, we spend about one third of our lives sleeping, and Kanuda wants to change your ideas on pillows. Kanuda Pillows were developed by a Physical Therapist and are the perfect pillow to alleviate neck pain by keeping the back aligned and head properly positioned. The Kanuda Air Piano is made for side or back sleepers and helps to re-align the spine while sleeping. It has a waterproof lining as well as a cooling layer and a washable fabric cover to keep you comfortable during your sleep. Also included are a height adjustment pad and full instructions for head placement to ensure a great night's sleep.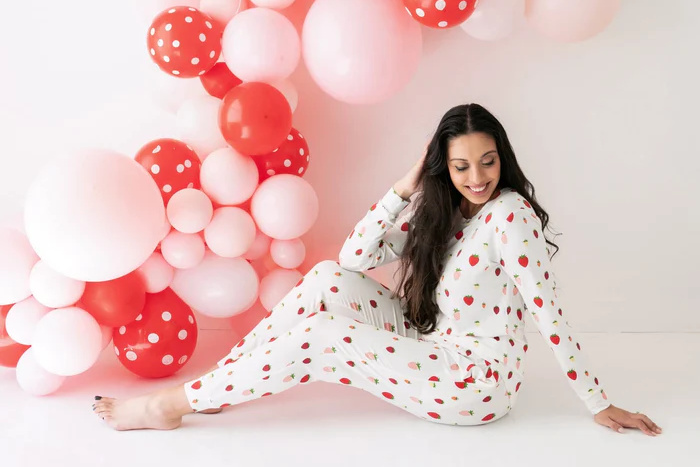 Kyte Baby Loungewear
If you think Kyte Baby only has comfy clothes for kids, think again! The very features that make them soft and snuggly for babies also make them the perfect adult sleepwear. The Adult Lounger Jogger set takes a comfortable bamboo rayon fabric that is soft and breathable and turns it into stylish jogger style pants and long-sleeved tee. Perfect for a restful night's sleep or enjoying a lazy weekend morning. Bamboo rayon is perfect for the warmer months, too, as it stays cooler against your skin.
Arbonne Energy Fizz Sticks
If you are having trouble sleeping, and need an energy boost during the day, Arbonne Energy Fizz Sticks are a great help. It is designed to combat fatigue and promote alertness while using vegan ingredients. Its green tea and guarana provide caffeine for energy, and CoQ10 helps support energy. This is a great break from coffee to add some complimentary nutrients to the caffeine you would normally consume. The Energy Fizz Sticks are available in many flavors, such as Pomegranate, Blood Orange, Green Apple, Strawberry, Honeydew, Pineapple, Mango-Peach, and Watermelon.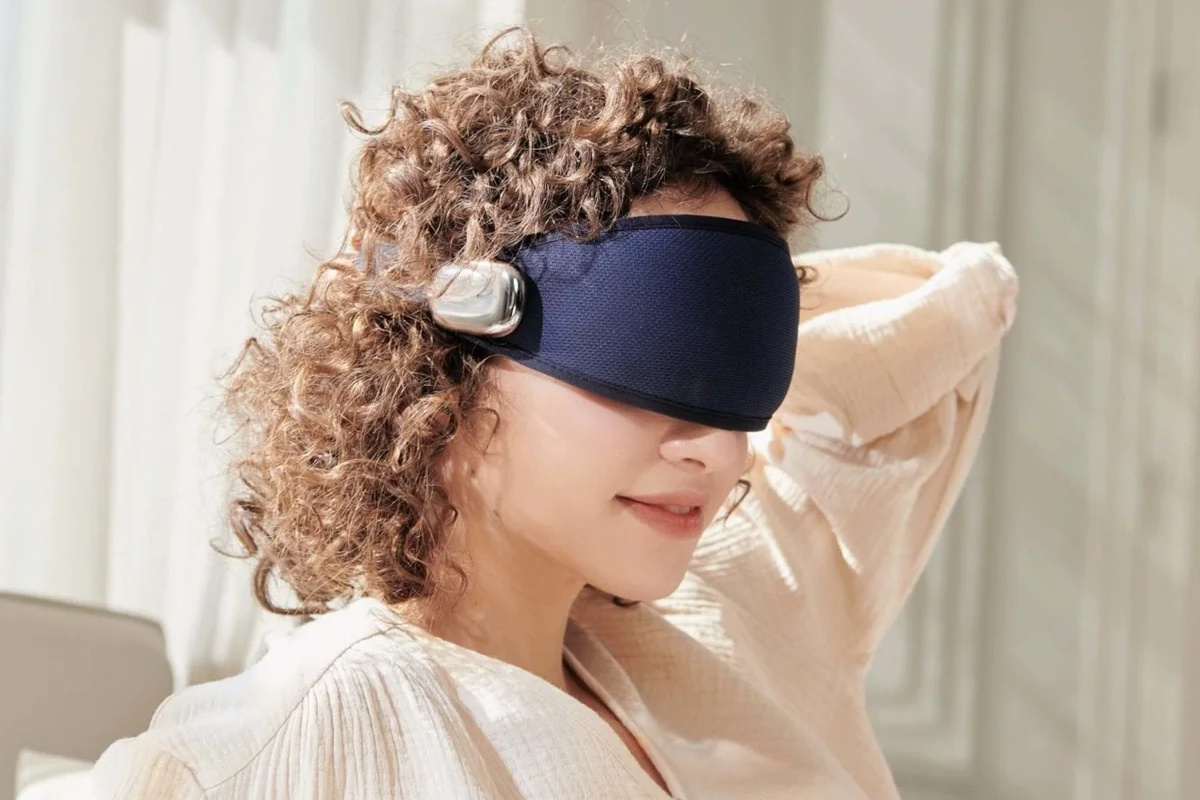 Sweet Night Eye Tech Mask
After looking at a computer screen all day, or perhaps driving into the sun, we all occasionally suffer from eye fatigue. Sweet Night has a nifty mask that will help reduce eye strain and make for a better night's sleep. It's portable and battery powered and uses a gentle massage action to soothe your tired eyes. The mask can also be used with warm or cool temperature for an extra level of relief, while blocking all light. The Sweet Night Eye Tech Mask has all the features to create a more restful sleep.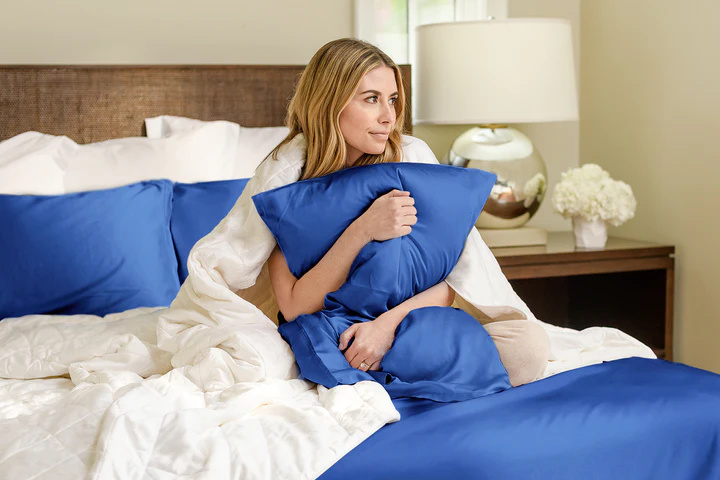 Luxome Bamboo Sheets
The hallmark of a really good sheet set is how they make you feel when you first climb into bed. They should be smooth, somewhat soft, and slightly cool (but not too cold). The Luxome Luxury Sheet Set has all of these things and more. Made of 100% Viscose from bamboo, they are a whopping 400 thread count, making them the highest thread count made from bamboo viscose, and are softer than 1000 thread count Egyptian cotton. The Luxome Luxury Sheet Set is breathable to keep you from overheating and woven to be durable. They are easy to care for, too.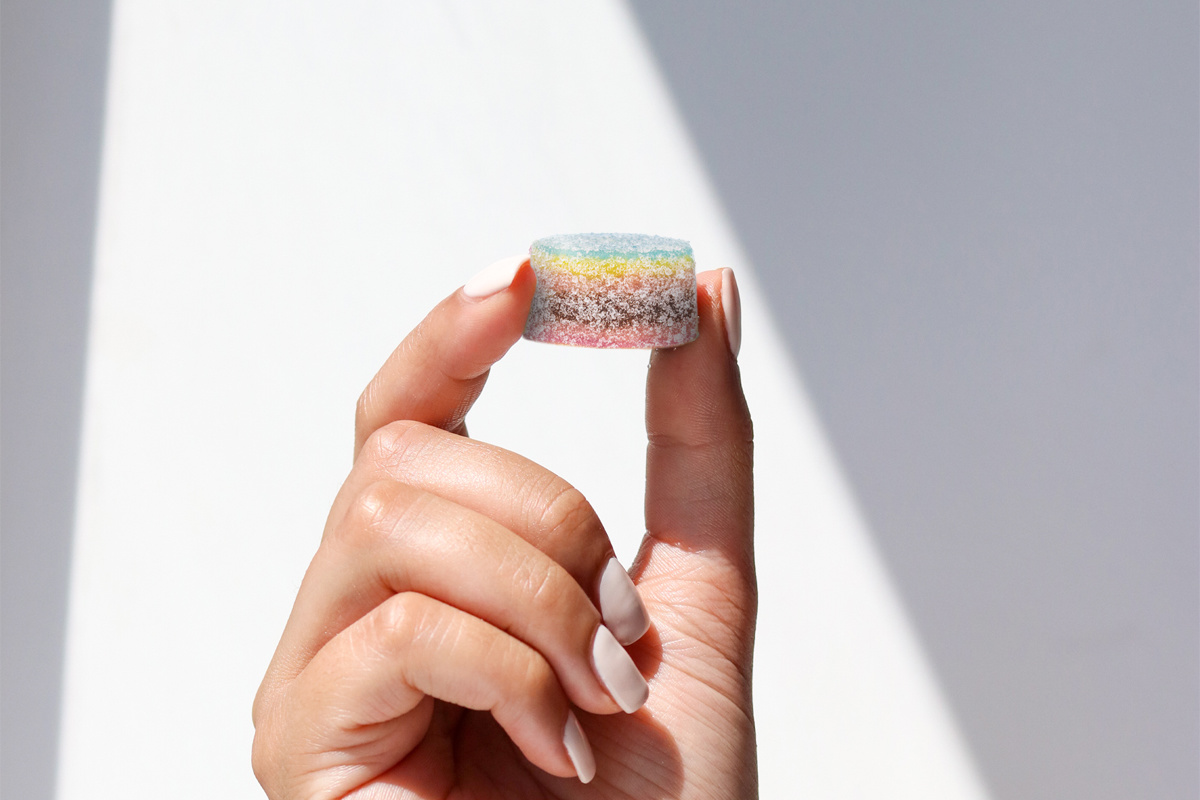 Nourished Sleep Tight Stack
Do you regularly have trouble falling asleep, or staying asleep? Are you counting sheep night after night, with no relief? Nourished may be your hero. They have developed a line of gummies – 3D printed – that address many of the common sleep issues we all occasionally have. Aside from looking like a sweet treat, the Nourished Sleep Tight gummies contain seven ingredients known to promote better sleep. They support lower stress levels as well as improve the quality of your sleep. The once-a-day supplements might be a welcome addition to your diet. They are sugar free and vegan, too.