Special thanks to Poise for sponsoring today's conversation about confidence.
What is confidence? It's the age old question that everyone knows, but no one can quite describe.  Some of us have confidence in abundance, while others are lacking.  Some of us are even doing that ;fake it until you make it' confidence thing.
Boosting your self confidence doesn't have to be a difficult thing, or even expensive.  Read on for a few simple and easy ways to boost your confidence.
5 Simple Ways to Boost your Confidence
A bright smile
A warm, friendly smile can do wonders. Such a simple gesture can really improve someone's day. It may not even be the person that you smile at – you may improve your own day by spreading joy, and a little bit of welcoming in the world.
A Great Outfit
It's amazing how an outfit that fits you well, and you're comfortable in, can change your mood. It gives you that extra pep in your step, and a total jolt of confidence. You seem to sit straighter, walk taller, and stand more proudly. Kick butt and take names.
A fabulous new haircut
I don't know about you, but when I go get my hair cut, I usually leave feeling really good. That new cut, style, or color gives me a serious boost of confidence. It's even better when other people notice, and give you a compliment.
Compliments
We all know how good getting a compliment feels. Know what? It feels almost as good to give someone a compliment. If you like someone's shirt, tell them! If the barista at the coffee house makes your coffee juuussssttttt right, let 'em know. It will most likely improve their day.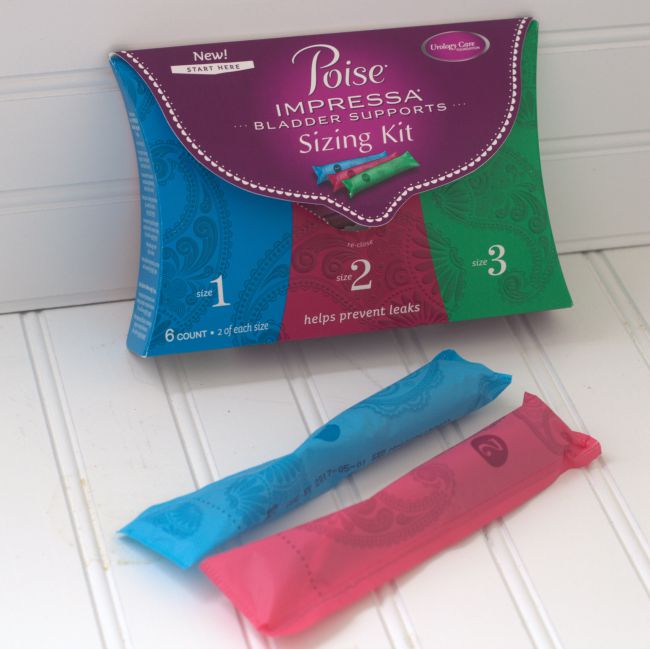 Knowing that you're safe from LBL
What's LBL? It's what's commonly known as light bladder leakage. While pads that help catch lbl are fine and dandy, wouldn't you like to be able to stop it before it happens? The new Poise Impressa does just this. It's a bladder support that stops leakage before it starts.
Poise Impressa looks like a tampon at first glance, but it fits differently. It helps to stop off the flow of your LBL, and support your bladder at the same time. Interesting, right? This is particularly good for those that have lbl when stressed or under emotional pressure. Even better, you can get a $2 off coupon right now.
Now, that's confidence in knowing that your issues aren't going to ruin your day.
Confidence, joy, and compliments.  Spread that stuff around!
What's your favorite way to boost your confidence?