Looking to add a tantalizing twist to your classic baked beans? Look no further than our mouthwatering Coca-Cola Baked Beans recipe!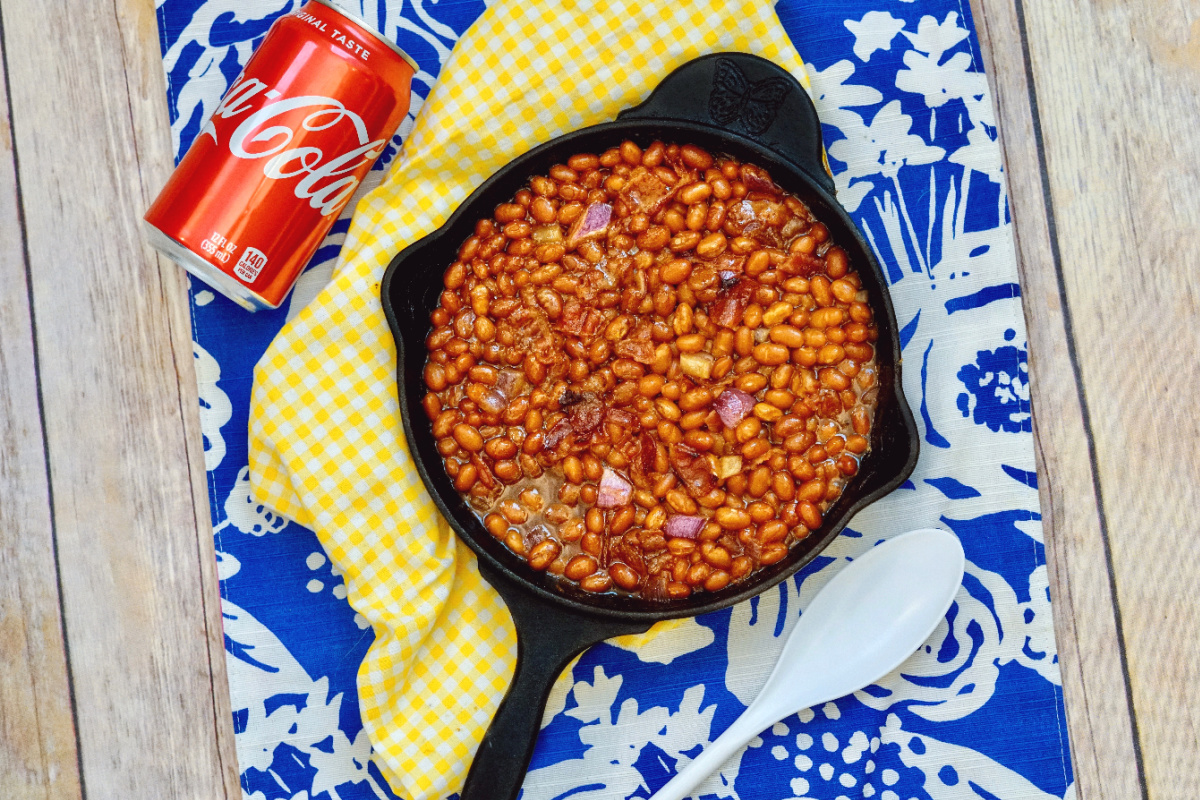 This fusion of flavors combines the richness of brown sugar, the tanginess of ketchup, and the unexpected sweetness of Coca-Cola to create a side dish that's bound to steal the show at any gathering.
Coca Cola Baked Beans make such a delightful side dish. We've included a couple of complementary dishes and drinks to make a complete meal.
Coca Cola Baked Beans Recipe
Links may be commissioned.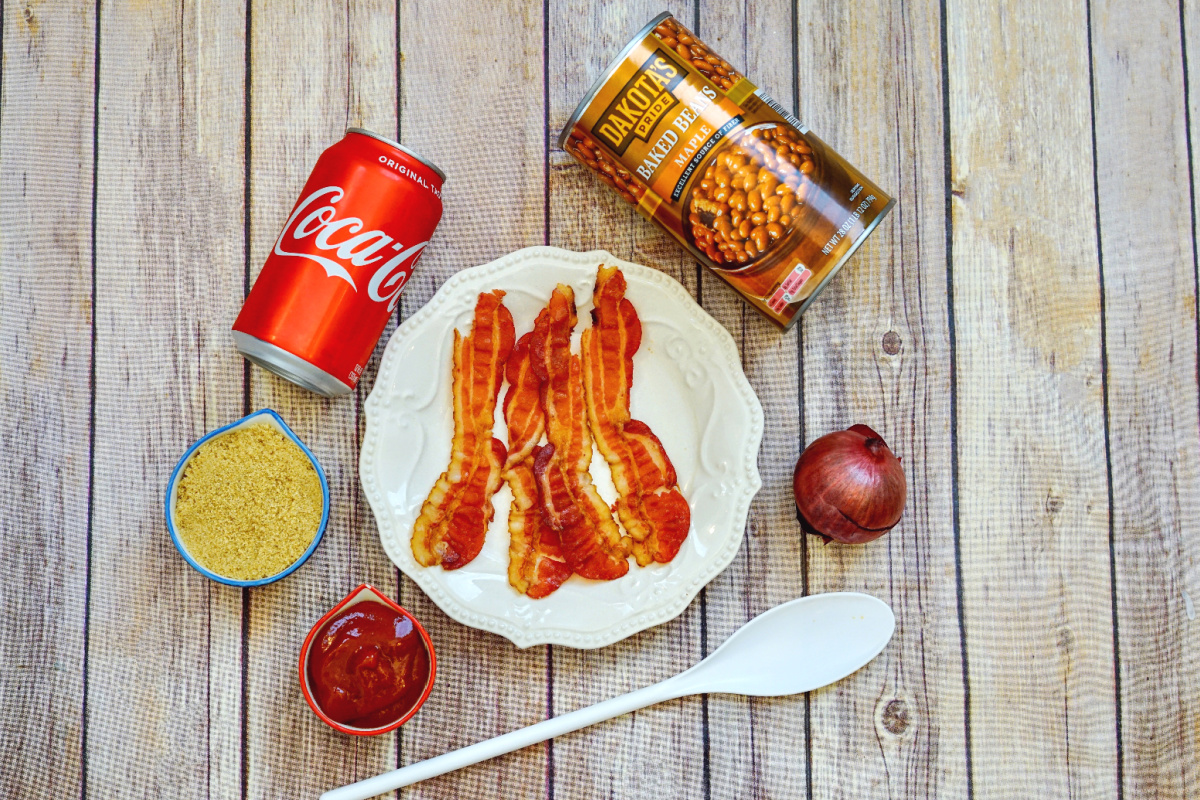 Ingredients:
6oz (1/2 can) Coca-Cola
28oz Baked Beans
1/4 Cup Ketchup
1/2 Cup Brown Sugar
4 Pre-Cooked Bacon Strips
1 Small Onion
Instructions:
Pre-heat the Oven: Begin by preheating your oven to 350 degrees Fahrenheit (175 degrees Celsius).
Prepare the Beans: Drain the can of baked beans and pour them into a mixing bowl. Don't worry if there's still some liquid – it'll add to the saucy goodness of the dish.
Chop and Combine: Chop the small onion and pre-cooked bacon strips. Add them to the bowl along with ketchup and brown sugar.
Add Coca-Cola: Pour in the 6oz of Coca-Cola to infuse the beans with a touch of sweetness and depth of flavor.
Mix and Bake: Thoroughly mix all the ingredients to ensure they're evenly distributed. Transfer the mixture into a small baking pan or cast iron skillet.
Bake to Perfection: Place the baking pan in the preheated oven and bake for approximately 15 minutes. This will allow the flavors to meld and the sauce to thicken.
Serve and Enjoy: Once baked to perfection, bring out your Coca-Cola Baked Beans and savor the perfect blend of sweet and savory notes. These beans pair wonderfully with a variety of dishes and drinks.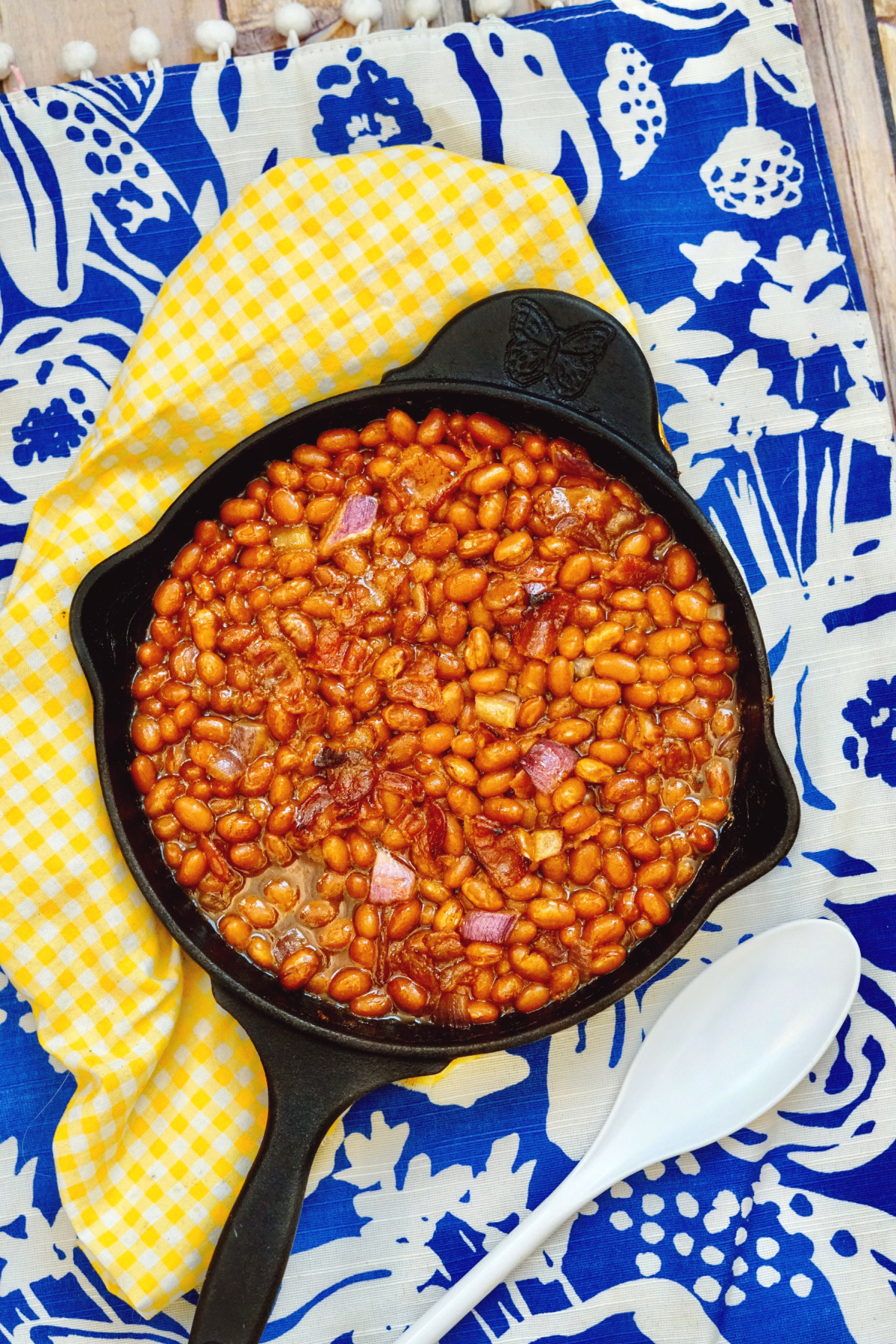 Recommended Equipment
Enhance your cooking experience with these recommended items:
Cast Iron Skillet: A durable and versatile kitchen essential for baking and cooking.
Baking Pan Set: A set of high-quality baking pans for all your culinary creations. This set is great for those moving into their first home, or looking to upgrade at an affordable price.
Microwave Bacon Cooker: Achieve perfectly crispy bacon every time, in the microwave. Yeah, buddy!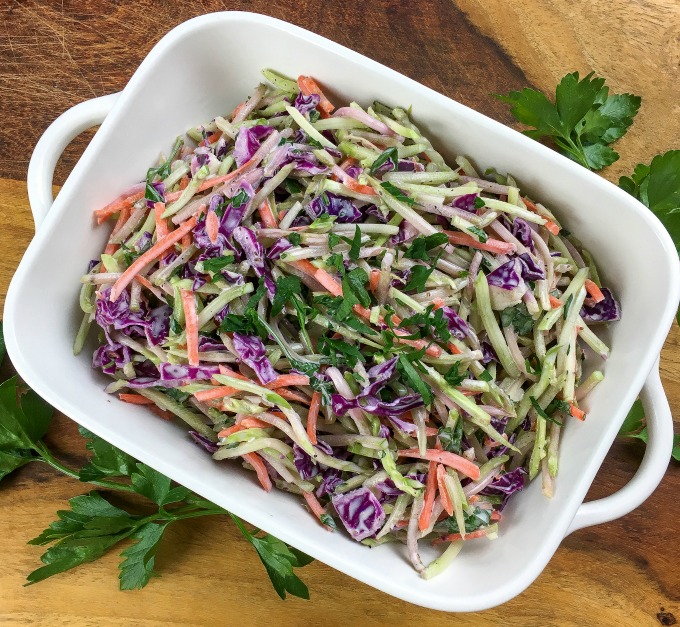 Complementary Dishes and Drinks
Grilled BBQ Chicken: Pair your Coca-Cola Baked Beans with succulent grilled BBQ chicken for a finger-licking feast.
Homemade Cornbread: The ideal accompaniment to balance the flavors, with a touch of sweetness from the cornbread.
Broccoli Slaw: A little bit of a twist on the classic cole slaw, but not too different. Low carb and keto friendly, too.
Sparkling Summer Cooler: Quench your thirst with a refreshing sparkling summer cooler, made by mixing soda water, fresh lime juice, and a splash of grenadine.
Passion Tea Lemonade: A delicious modern twist on a non alcoholic Arnold Palmer mocktail.
Additional Tips and Tricks
Bacon Crisping: If you prefer your bacon extra crispy, you can crisp it up before chopping and adding it to the coca cola baked beans mixture. Lay the pre-cooked bacon strips on a paper towel and microwave them for about 15-20 seconds to achieve that perfect crunch.
Flavor Variations: Experiment with different types of beans, such as black beans or pinto beans, to give the dish a unique twist. You can also add a dash of hot sauce or a pinch of red pepper flakes to the coca cola baked beans for a hint of heat.
Onion Caramelization: For a slightly sweeter and more complex flavor, consider caramelizing the chopped onion in a skillet before adding it to the mixture. This will add a touch of richness and depth to the dish.
Baking Time Adjustments: Baking times can vary depending on your oven and the desired level of thickness for the sauce. Keep an eye on the beans after the initial 15-minute mark. If you want a thicker sauce, you can bake them for a few extra minutes.
Make-Ahead Option: This recipe is perfect for making ahead of time. Prepare the mixture and store it covered in the refrigerator. When you're ready to bake, simply transfer it to the baking pan and follow the baking instructions.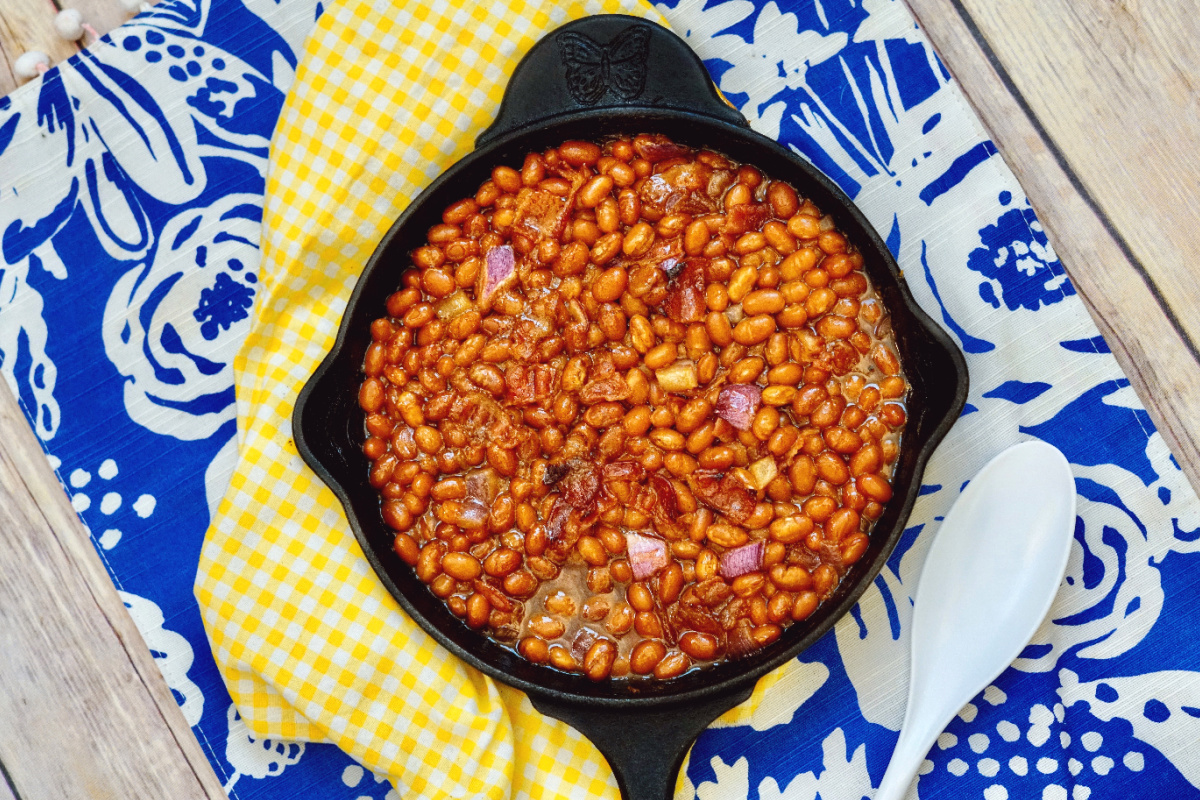 Garnish and Presentation: Consider garnishing the baked beans with chopped fresh parsley or green onions before serving. This adds a pop of color and a touch of freshness to the dish.
Mixing in Mustard: To add an extra layer of flavor, you can mix a tablespoon of your favorite mustard (such as Dijon or spicy brown mustard) into the mixture before baking. Mustard complements the sweetness of the brown sugar and Coca-Cola quite well.
Serving Suggestions: Apart from the complementary dishes mentioned in the blog post, you can serve Coca-Cola Baked Beans with grilled sausages, pulled pork sandwiches, or even as a topping for baked potatoes.
Residual Heat: Keep in mind that the dish will continue to thicken slightly as it cools. If you find that the sauce is a bit runny when you take it out of the oven, let it sit for a few minutes before serving.
Doubling the Recipe: If you're cooking for a larger crowd, feel free to double the recipe. Just ensure that you adjust the baking pan size accordingly and possibly extend the baking time slightly to accommodate the increased volume.
Elevate your next meal with our tantalizing Coca Cola Baked Beans recipe. The unique blend of flavors, along with the perfectly balanced sweet and savory profile, will undoubtedly make this dish a family favorite.