Do you know what Halloween has? That's right – witches. And do you know what all witches need? Something to hold their drink. This Witches Brew mason jar drinking mug is just what the doctor – witchdoctor? – ordered.
It's easy to make, and easy to clean, too. That's so important for a witch – young or old. Besides, we wouldn't want non-witches to accidentally ingest Witches Brew. No, that would not be a good thing.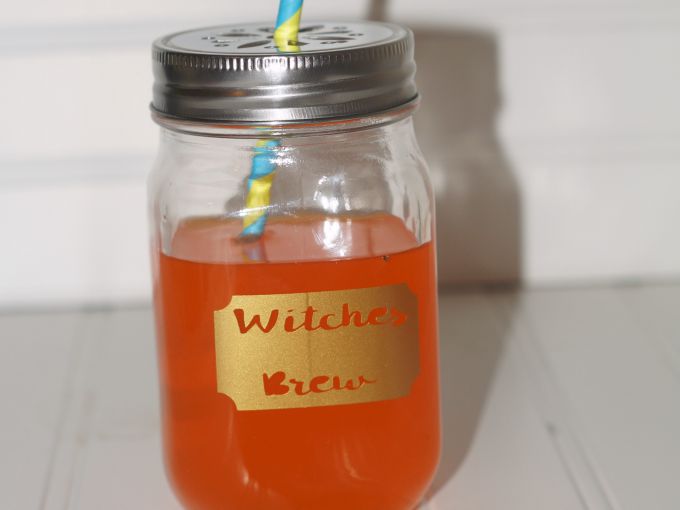 Witches Brew Mason Jar Drinking Mug Tutorial
Supplies (affiliate links)
Mason Jar – with or without handles.
Straw
Permanent Vinyl – I'm using matte metallic gold. This looks really good with glitter vinyl, too.
Transfer tape
Directions
Wash and dry your mason jar. You want to be sure that it's clean both for your beverage and so your project works well.
Measure across the flat side of your mug. Scale your design down about ¼ to ½ inch smaller than your mug.
Cut out your design on the Silhouette. My cup was about 2 inches across, so I scaled my label to be 1.75 inches across. Remove the excess vinyl, and apply your transfer tape to the design.
Center your design on the mug, and adhere it to the side. Burnish well, making sure there are no bubbles.
Remove the transfer tape, screw on the lid, and insert your straw.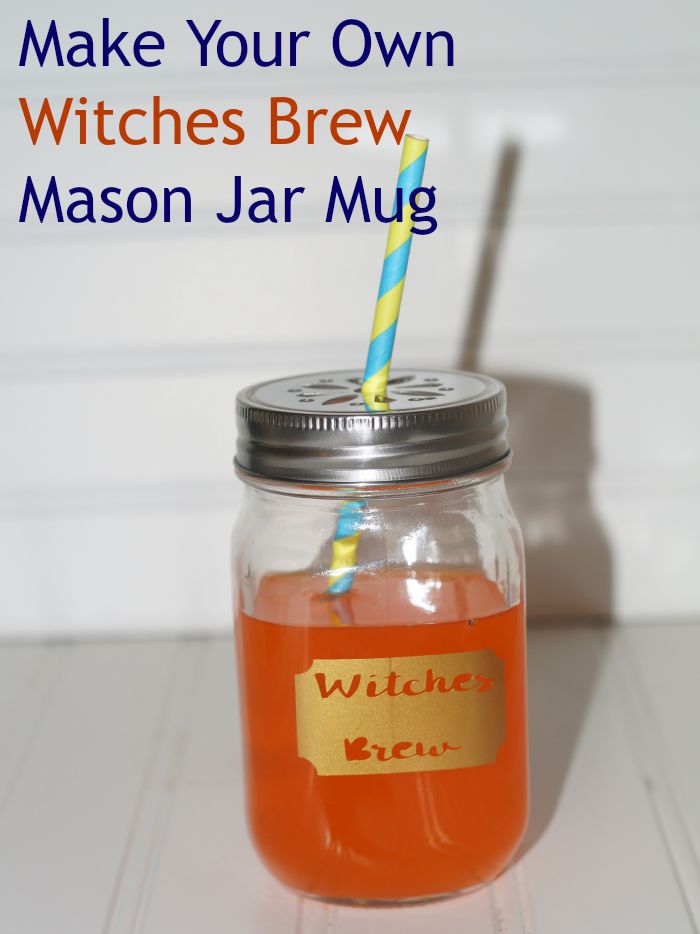 Congrats! You've just made your very own Witches Brew mason jar drinking cup.
For more Halloween ideas, here are a few of my favorite bloggers: