I like to watch Halloween movies, but I'm going to admit something – I am not a big fan of gore.  Sure, there's a time and place for it, but I really have to be in that mood.  Scary I don't mind.  But blood and guts and all that jazz?  Generally, I'll pass.
So, what's a person to watch?  We have compiled some of our favorite non-gory Halloween movies that are really great for pretty much the whole family.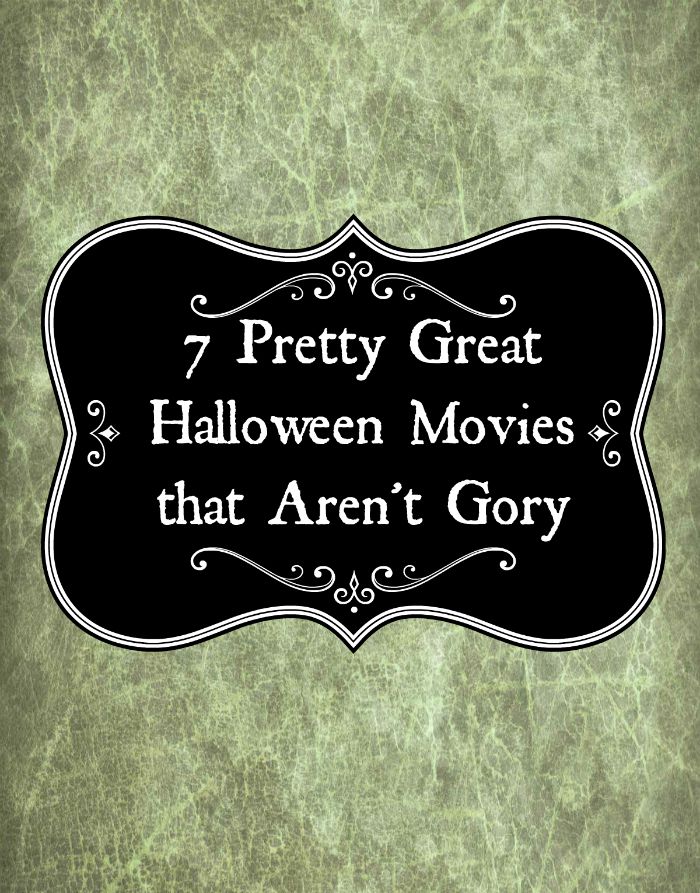 Can you believe it's been over 30 years since Ghostbusters was in theaters? Frankly, I refuse to accept that.  Nope, not gonna believe it.  While some of the special effects don't quite cross over, it's still a pretty great movie that stands up.
Edward Scissorhands is a modern reinterpretation of Frankenstein.  Johny Depp, Winona Ryder, Tim Burton – what more do you need in a creepy, Halloween movie?
A family moves to town, and discovers that their house is haunted by the recently deceased previous owners, who just want to live in their home alone, andin peace. Beetlejuice, another ghost who's mischievous, realizes that they don't have a clue and need some assistance.  Whatever you do, don't say Beetlejuice 3 times in a row.
Addams Family is one of my favorite movies.  I will always stop and watch it when it's on, and I think that the second one in the remakes is even better than the first.  Personally, the scene with the play at camp is one of my favorites.
.

A new kid in town resurrects three witches that have been long dead.  What follows is the misadventures of the witches trying to gain immortality, and the kids trying to survive.
Oh my gosh…ET! I cried and cried and was soooo sad after watching this.  I had an older friend, and we decided that we'd try to go find ET.  We were adventurous, imaginative children.  This is one of the movies that I'll always stop to watch.
Yeah, I know.  It's not a Halloween movie.  Sue me.  Harry Potter is full of fantasy and magic, and great special effects.  Plus witches and demons and stuff.  Halloween enough.
Soooo…what are your favorite non gore Halloween Movies?
For more Halloween entertainment, visit a few of my favorite blogs: