Believe it or not, winter, and Christmas, will be here before you know it. This free printable is a great addition to your winter decor. One of the common themes of the season, that you seem to see year after year, is the cardinal. But why is the cardinal so synonymous with winter?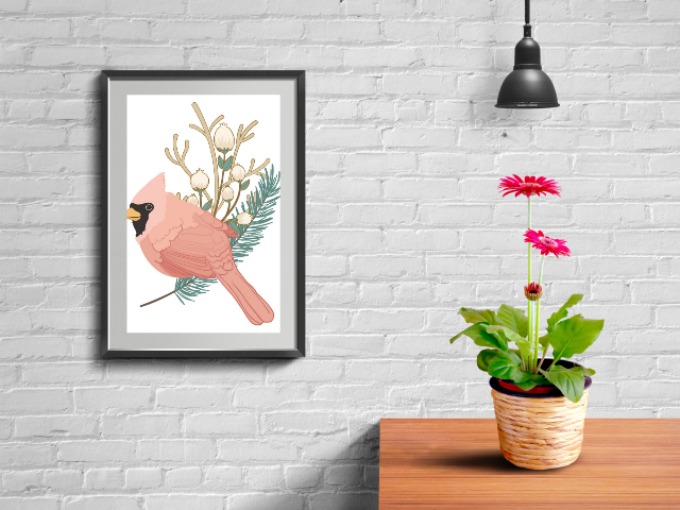 Cardinals are one of the beautiful signs of winter. While most birds are migratory, most species of cardinal aren't. Because of this, the birds are around all the time, and the bright red color brings a burst of joy and excitement during those cold, dreary months.
Links may be commissioned.
Many people also believe that the cardinal is a sign of your departed loved ones watching over you. There's an adage that says "When Angels are near, Cardinals appear."


Now that you know a little about the cardinal, and its association with winter, wouldn't this free Christmas cardinal printable look great in your home. It will look good whether your style is very traditional, or if you have a more modern aesthetic.
In our test prints on the Epson SureColor P400, (find out more about this fab printer) we ran it on a watercolor paper and a metallic photo finish paper. Both gave amazing results that looked oh so elegant, yet had a different feel. If you don't have a great printer at home, or don't want to print this free printable on your printer, no problem! You can send it to somewhere like your local Walgreens, FedEx Office or UPS Store to have them print it. It should just cost a dollar or two.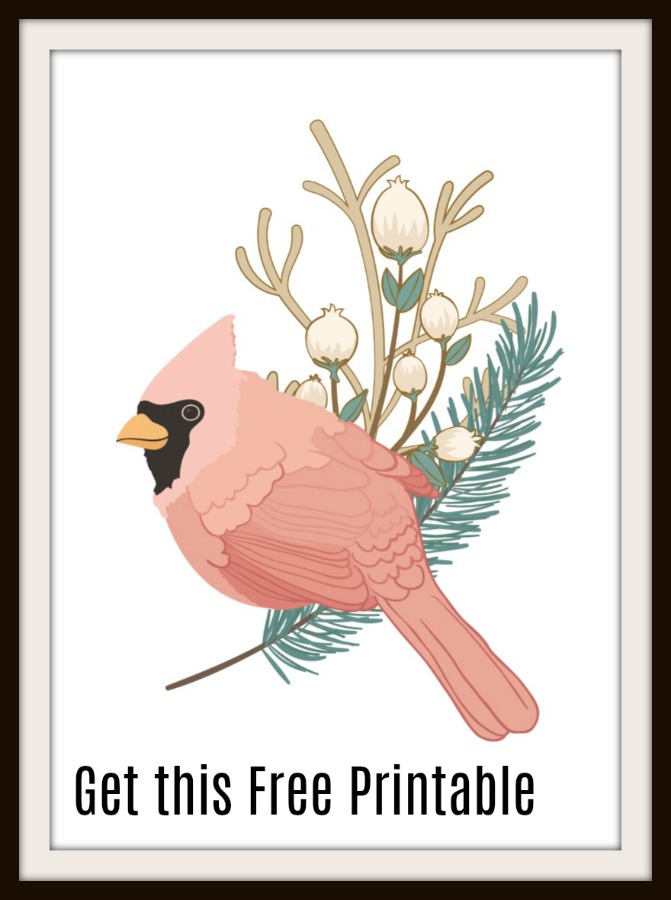 Get the Winter Cardinal Free Printable for Christmas
We've designed this free Christmas printable in three sizes. 5 x 7, 8 x 10, and a large format 11 x 17. You can download them below
Love this?  Do you want to save it for later? Don't forget to pin it or share on social media!