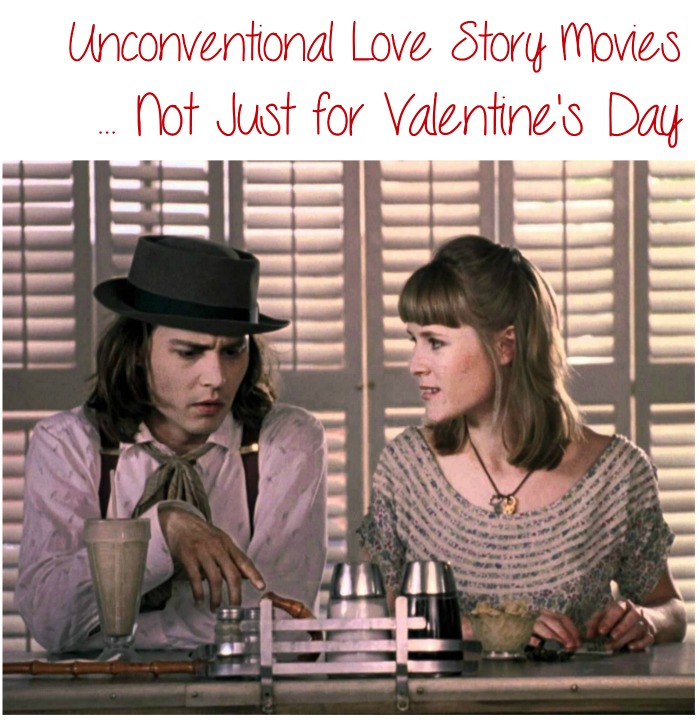 We're all looking for love. It's one of the basic human emotions that makes us feel whole. Whether it's romantic love, a strong friendship bond, or parental and familial love, we all need it. These are some of my favorite unconventional love story movies that showcase that one true love in unexpected places and ways.  Check out some of my favorite romantic movies, too!
Movies that are Unconventional Love Stories
Boys on the Side.
Boys on the Side is the story of two women, who are strangers, making a cross country move separately, but riding together. Along the way, they stop to visit a friend of one of theirs, where an incident occurs. The third woman joins them on the cross-country move, where illness strikes. The women form an unlikely bond, and one that strengthens with time. It's a true friendship, and an absolute unconventional love story movie. The first time I saw Boys on the Side was when it was in theaters. I went with a friend, who was a few years older. By the end of the movie I was sobbing, and they thought I was insane. It still makes me cry.



Benny & Joon
Joon, a mentally ill woman, has lived with her much older brother since their parents died in a tragic accident. This incident damaged her further. When Sam enters her life, via a win in a poker game,  you can see the sparks start to fly. Sam, who styles himself after Buster Keaton, embraces Joon's idiosyncrasies and Joon embraces Sam's quirks. It goes to show that there really is someone for everyone.
Mermaids
Oh, Mrs Flax, you vixen. Every time she has a failed love affair, the Flax family moves. Every single time. Of course, it doesn't help that Mrs Flax is sleeping with her boss or other powerful men, in the early 1960s. Once the family moves to a sleepy Massachusetts town, everything changes. Mrs. Flax is still the town vixen, but she's met her match in Lou Landsky, the owner of the local shoe store. She's finally found someone that can keep up with her and the quirky family, yet that person isn't at all what she imagined.
Priscilla, Queen of the Desert
Much like Boys on the Side, Priscilla is the story of three men that form a great friendship. It starts out as three drag queens traversing the Australian Outback on their way to a gig at a resort. Along the way, they encounter all types of characters – some friendly, many not so much. Along the way, the men not only become friends, but one of them happens to find love in the most unlikeliest of places. Another makes amends with an ex. Plus, there's fun costuming and ABBA. ABBA!!
Other Valentine's Day ideas
If you're looking for other ideas to make your Valentine's Day a little bit more special, I'm sharing a few ideas from my favorite bloggers.
7 Best Amish Romances for Valentine's Day from In Our Spare Time
10 Romantic Movies for Guys from Upstate Ramblings
Snuggle Up for Valentine's Day Movie Night from Day by Day in Our World
15 Books About the Love of a Dog from Two Little Cavaliers
Love in Unexpected Places Movies from How Was Your Day?
Funny Valentine's Day Books for Kids from My Kids Guide
15 Good Clean Romance Novels for Valentine's Day from Better in Bulk
Family Valentine Movies from Views from the Ville
Family Friendly Valentine's Day Movies from Philzendia
Quirky Love Stories from The Guavalicious Life
??? from Mom on the Side
Romantic Board Games for Couples from Gaggle of Gamers
Unexpectedly Romantic Movies for Date Night from Pretty Opinionated
Romantic Movie Quotes from Style on Main
What are your favorite unconventional love story movies?