Thanks to Levolor for sponsoring this discussion.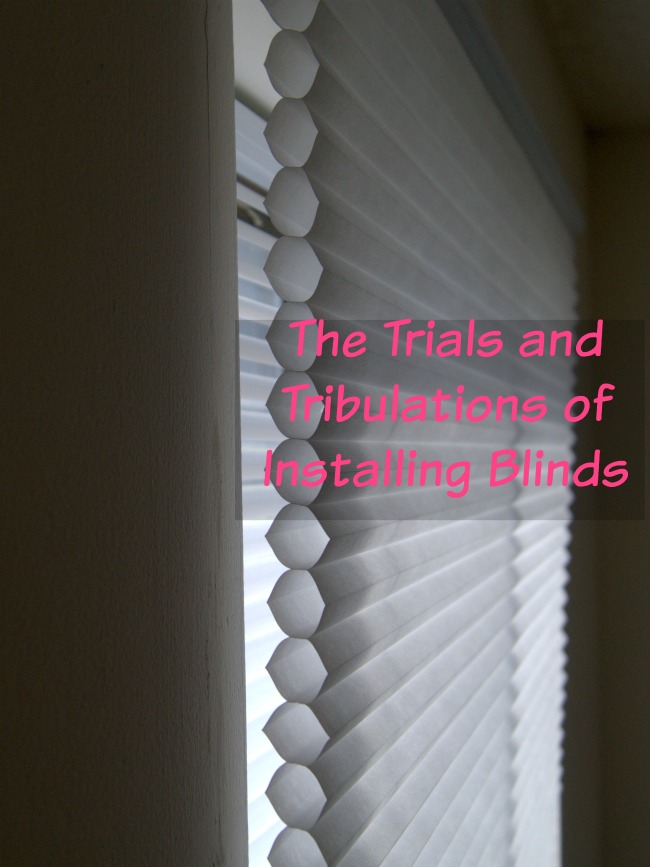 Soooo..I've been working on this office makeover for what seems like years. In reality, it's only been a couple months since I really decided what I want as far as furniture and colors and started gathering the pieces. Previously, we discussed window covering options, and what I was torn between.  One of the pieces I picked up were these light filtering blinds from Levolor.
One of my main complaints for the room that I'm turning into an office has been the bright light. Now, this is also why I chose this room, so it's a total double edged sword. I needed something to help cut down on the glare of the mid day sun. I thought I'd give the light filtering shade from Levolor a shot. They're a honeycomb paper shade, rather than a typical slat style shade. The Levolor blinds help to diffuse the light, without totally eliminating it. I'm not having a terrible squinty glare! YAY! Well, not as much, at least.
The Levolor blinds were relatively okay to install. Were they easy? No, not really. And this is coming from someone that loves to put flatpack furniture together! The brackets, once we figured out which side was up, went in quickly. BUT…the top rail of the blind didn't really want to snap in to the bracket. I was a bit afraid that we were going to tear the blind, since it's either paper or some kind of non-woven fabric. We would think we had the blinds up, then NOPE! They'd come crashing down.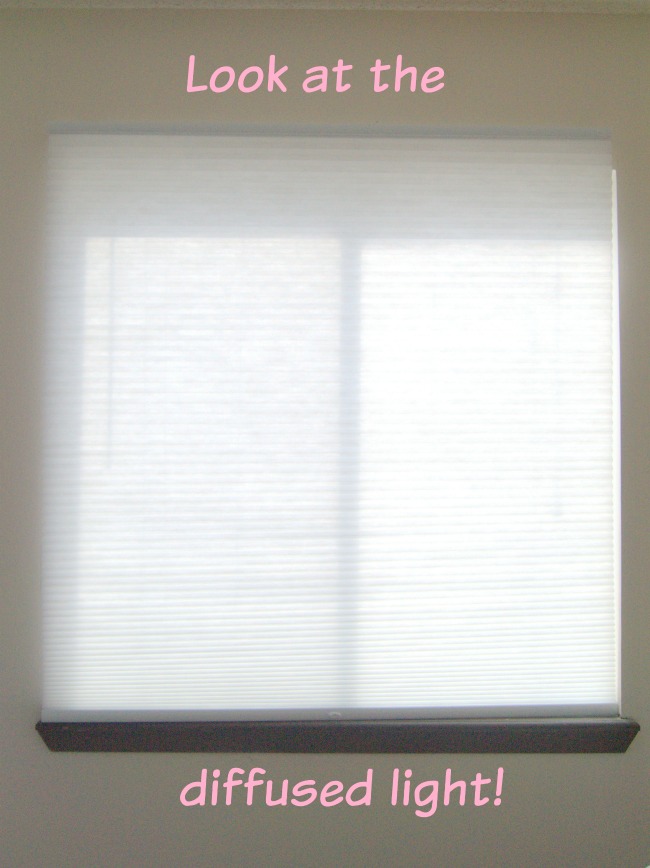 After four or five times of this Abbot and Costello-esque routine, we finally got the Levolor blinds snapped into place. So far, so good. They haven't fallen again. Oooh…I really hope I didn't curse them there.
One of the things that I really like about these Levolor blinds is that they're cordless.  Now, I don't have little ones, so that's not an issue here.  BUT – the cords for blinds can be sort of an eyesore.  These have a one touch button that raises and lowers the blind, almost automatically. I have chosen to guide the blind while it does this, as, y'know, I'm afraid of it falling.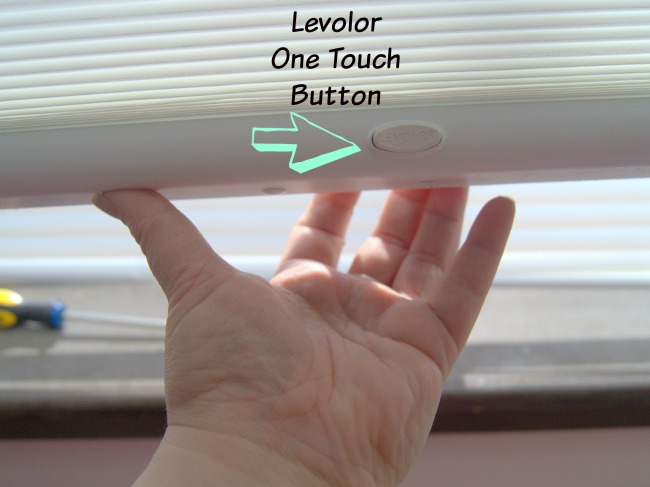 One other thing – the box says the blind was 72 inches long. I was really concerned about having this ridiculous amount of excess window covering at my windowsill, since my windows are only like 36 inches tall. However, as you can see, I am not having that issue. The Cellular blinds are sort of self-adjusting, which is really nice.
All in all, I'm pretty happy with these Levolor Cordless Cellular blinds.