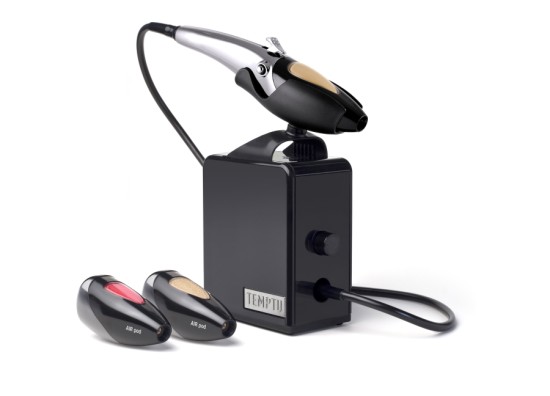 Have you ever wondered how models and their makeup get to be so picture perfect? There's a little secret I'm going to let you in on – it's called airbrush makeup. In the last couple of years, advancements have been made and airbrush makeup is available to everyone. However, if you don't know what you're doing, it can end up being kind of messy and streaky. Here are some great tips

Cleanse your skin
Make sure that your skin is freshly cleansed and moisturized. Airbrush makeup is less forgiving than liquid and powder foundations. If you have dry patches or oily areas, they may be accentuated. Make sure your skin is completely dry as well.
Use a Primer
A good primer is one of the most important steps of applying any foundation. Primer will allow the spray foundation to glide on and help with an even coat.

Shake Well
Just like any other aerosol, the contents settle and can separate. If using a canned foundation, shake the can of foundation really well to mix up the pigments with the other ingredients.

Test Spray
Spray on a tissue first. Make sure that the foundation is well-mixed and that the sprayer isn't clogged. If the sprayer is clogged, clean it. This also helps to make sure that your foundation is the correct shade.
Cover up!
Cover anything that you don't want to get makeup on. This means your hairline, your clothing, and maybe whatever is behind you. An ounce of prevention is worth a pound of cure.

Conceal
Spray a little of your spray makeup on your hand. Use this to cover any blemishes on your skin, just as you'd apply any other concealer or regular foundation.
Spray Smoothly
Hold the can or nozzle about 6 inches from your face. Starting at your forehead, lightly apply the foundation in slow, steady strokes, until you get to your chin. If your skin doesn't look flawless, apply another light layer.
Don't stop the spray over your skin. You should always start and stop the spray about an inch or two from your body.
Don't close your eyes too tightly, or you'll crinkle your face up. This will create wrinkles and lines that look odd.
While spray makeup does take a little getting used to, in no time, you'll be a pro at applying spray on makeup.