These tips for sewing with vintage patterns were inspired by a DIY Challenge I participated in with Jo-Ann Fabrics and Waverly.  All opinions are my own.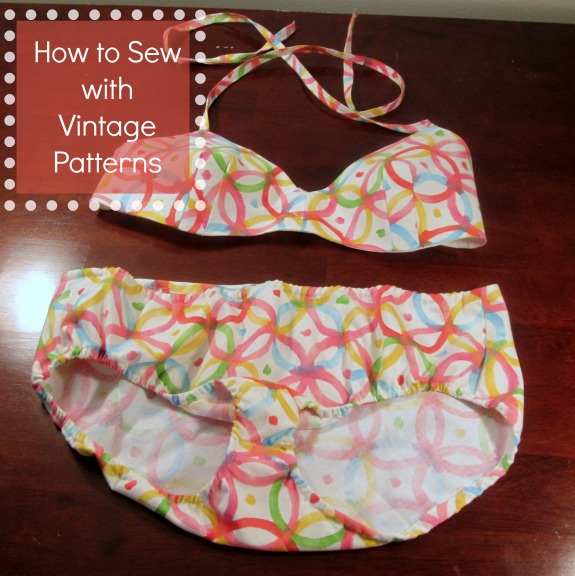 Recently, I had the opportunity to take part in a creative challenge with Jo-Ann Fabrics & Crafts and Waverly Fabrics. This was all part of Waverly's 90th anniversary and the Waverize It contest that Jo-Ann & Waverly are holding. They sent me a mystery package with a top-secret fabric inside. I had to create a sewn project that was a unique twist.
What was I going to get? What was the pattern going to be? Would it be like a quilter's cotton or would it be a heavy upholstery fabric? Most importantly, what the heck would I make?!?!
I had a few ideas, but they would all depend on what the fabric was, both weight wise and the print. Finally, the fabric came, and I knew what I was going to make. A vintage bikini!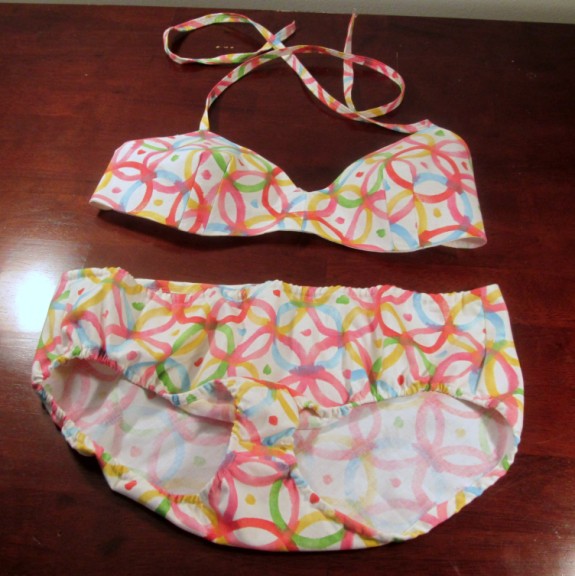 The vintage bikini is a little too large for the mannequin!  Oh well…
Tips for sewing with vintage patterns
Measure yourself. Even if you regularly sew, vintage patterns are sized differently. Just like regular garments, pattern sizing has changed over the years. This top is a C cup, but I would guess it's a small B in today's measurements.
 Make sure all the pieces are there. This is oh so important. I was halfway through this project when I realized I was missing a couple pieces. I just drafted & freehanded them, as I could figure out what was needed.
 Make sure the patterns are uncut. Even when a pattern is shown as uncut, check it out for yourself. If it's cut, it's more likely to be missing pieces.
 Make sure that you understand the terminology used. Way back when, sewing was a very popular past time, and patterns can be a lot more complicated.
 Similarly, be sure that you understand what the materials used are. There have been a lot of changes in notions and sewing materials over the years. Especially in the past 10 or 15 years.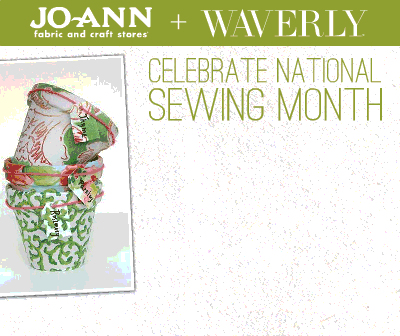 Are you ready to enter the Waverize It contest? One lucky winner will receive an assortment of Waverly fabric and a $250 JoAnn Giftcard!  Click on the graphic above to see the official rules!
Are you going to enter?  What are you gonna make?