This is a sponsored post written by me on behalf of Ralph Lauren.
Pumpkin flavored everything is eking it's way into our lives. That must mean that Fall is right around the corner. Ralph Lauren, the iconic fashion line, recently released their Fall/Holiday children's collection.
On August 5th, 2013, Ralph Lauren Girls hosted a Day at the Stables for fashionable moms and their daughters. The event was held at the Wolffer Stables in Sagaponack, NY. Anyone who's ever looked at Ralph Lauren clothes knows that this is the ideal setting for the classically chic fashions. Stylish celebrities like Jessica Alba, Edie Falco, and Tiffani Thiessen were in attendance with their daughters.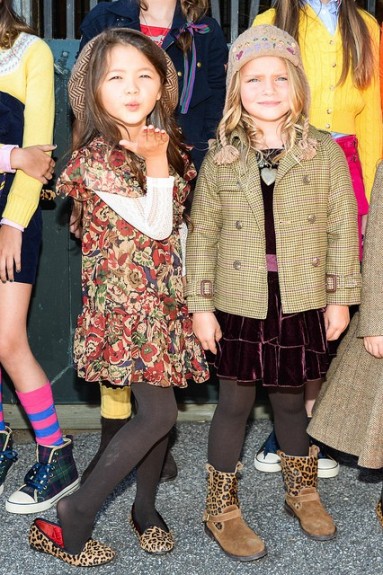 There were lots of dresses, layered with heavy tights or leggings. Jewel tone shades of ruby red, emerald green, and sapphire blue were seen quite a bit, as was cheetah print. Cheetah was seen on everything from pants to shoes and boots to accessories like scarves and hats. Not all at once, though. No, that would be too much of the look! As a lover of animal prints, I was glad to see this.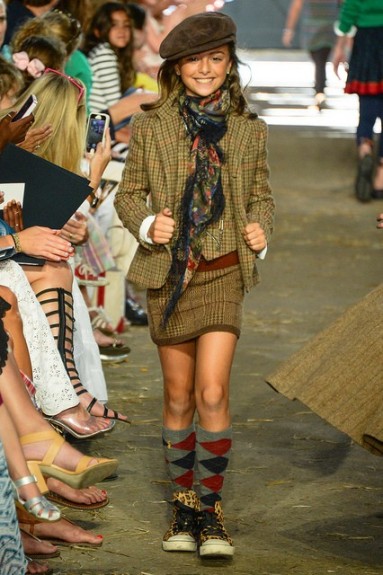 Of course, tweeds, wools, and heavier fabrics were also a popular theme throughout the line. These came in all colors, from the aforementioned jewel tones to earthy greens and browns. Sweaters and jodhpurs were also a large component of the Ralph Lauren Girls line.
The Fall line had a very vintage feel to it. Early vintage, like the 1930s. It reminded me a lot of Amelia Earhart. The Holiday line has two components – a more relaxed mountain resort getaway feel portion, almost ski lodge-y, and a highly glitzed up ball gown section that is perfect for those fancy holiday parties. The glitzier line inclides hand beading and hand embroideries on the dresses.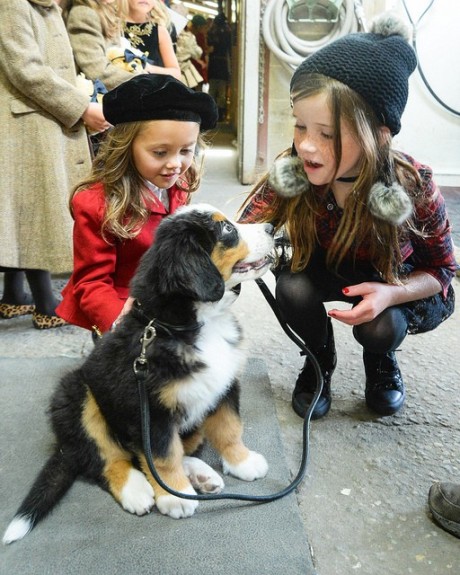 While the main star of the day was the Ralph Lauren Girls fashion show, it sounds like it was a great event. Attendees could visit the Essie Nail Art Bar to get some gorgeous new nail art done or the eponymous Dylan's Candy Bar to load up on sweet treats. Fun fact: Did you know that Dylan is Ralph's daughter? There was also a hair braiding bar and a photo booth to capture the fun of the day.
The day also included the first ever live performance by Madison Beer. She's an up-and-coming Island Def Jam recording artist.
Starting September 5th, you can see the video of the fashion show on Ralph Lauren site. You can also take advantage of a free download Madison's new single, Memories. Downloads will be available for one week only.
Ralph Lauren offers a world of luxury and comfort in men, women's and children's clothing. For the Ralph Lauren children's fall collection, the clothing line hosted a "Day at the Stables" fashion show that incorporated many facets of the Ralph Lauren lifestyle. For more information, please visit Ralph Lauren.

This is a sponsored post written by me on behalf of Ralph Lauren.