Thanks to Febreze Spring Scents for sponsoring today's conversation about Spring Cleaning Tips.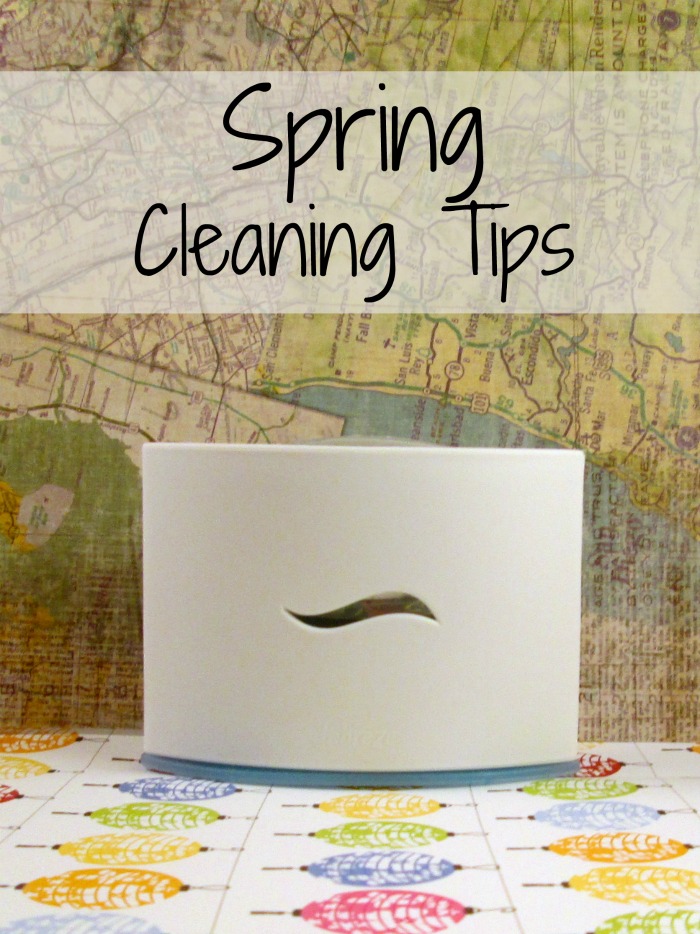 I don't know about you, but I am so ready for Spring.  The trees are budding out, the birds are chirping, and animals are coming out of their hibernation.  Know what else is happening?  Spring cleaning!
These easy Spring Cleaning tips will get you started on the journey. Check out the easy housekeeping tips for real people, too.
Put the heavy stuff away.  Put the coats, the extra blankets, and the winter toys away.  Maybe keep the coats within easy reach for those late season snowstorms
Flip your Mattresses.  Did you know that a lot of mattresses have a winter side and a summer side?  The winter side keeps you warmer, the summer side keeps you cooler.  Flip your mattress to the cooler side.
Change the batteries in your smoke detectors.  You should change them twice a year anyway, so might as well do it with your Spring cleaning.
Clean off your Patio Furniture.  With warmer days, we want to spend more time outside.  Get the furniture out and cleaned, so you can enjoy the sunny days.  Cleaning your furniture also helps it last longer.  You want to protect that investment, don't you?
Get rid of the Stuff You Don't Need.  Too small clothes?  Broken toys?  Movies and books that aren't age appropriate?  Get rid of them.  Have a yard sale, donate them, or sell them off at one of the kids consignment sales.
Clean your windows.  You want to enjoy the great sunny days don't you?  And then you can open your windows to help air out the house.
I am so thrilled to be opening the windows in my house to freshen everything up.  Some days are still too cold for open windows, so we're breaking out the new Spring fragrances from Febreze.  Available in scents like Rain, Wildflower, Nectar, and Sweet Pea Petals. These scents bring a fresh breath of spring right into your home.  The scents are fresh and light, not overpowering. Ranging from clean to floral to sweet, there's a Febreze spring scent for everyone.   You can check out the complete line at Walmart.
What are your best Spring Cleaning tips?