Who doesn't love snow globes?  These snow globe Christmas ornaments just add another dimension,  Great for package toppers, too.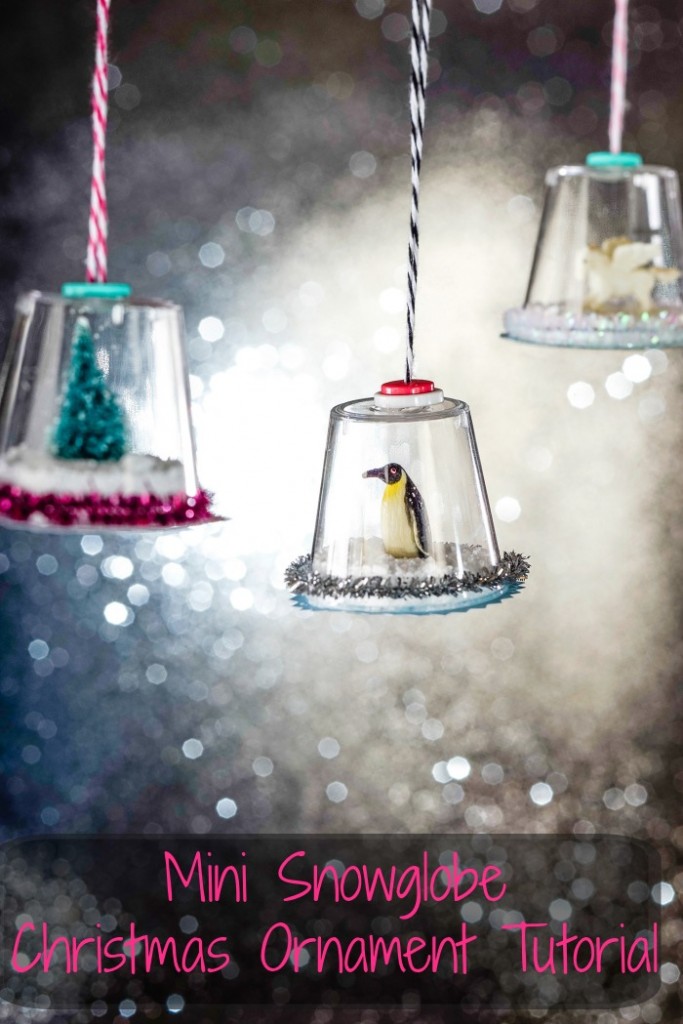 I have always loved snow globes.  They have these great, detailed scenes, and when you shake them, they disappear in the flurry of whatever they use to make fake snow.  And just before everything settles down, shake them again, really hard, with all your might.
Oh?  Everyone doesn't do that?  Or try to get all the snow globes in a collection going at once?  Hmmm…you don't say.
In any case, these snow globe Christmas ornaments are a fantastic addition to anyone's tree.  They're inexpensive to make, too.
Snow Globe Christmas Ornaments Tutorial
Supplies needed
Clear Plastic Shot Glasses.  These can usually be found at the dollar store.
3 inch squares of Cardstock
Tiny plastic figurines
Epsom Salts
Glue Dots
Metallic Pipe Cleaners or Chenille Stems
Buttons in assorted sizes
Baker's twine
Pinking shears or Paper Edgers Scissors
Tacky Glue
Directions
Trace the opening of a clear plastic shot glass on card stock.
Use pinking shears or Paper Edgers to cut a circle slightly larger than the traced line, then use a glue dot to adhere a small plastic figure to the center.
Add 1 tablespoon Epsom salts to the plastic cup, then line the rim of the cup with tacky glue and adhere the card stock base. When the seam is dry, glue a piece of metallic pipe cleaner around the bottom of the globe.
Thread Baker's Twine through a button or two for a hanger, then glue the button in place.
Finis!  You now have a festive little winter scene full of snow!  Try all kinds of various figurines in these snow globe Christmas ornaments.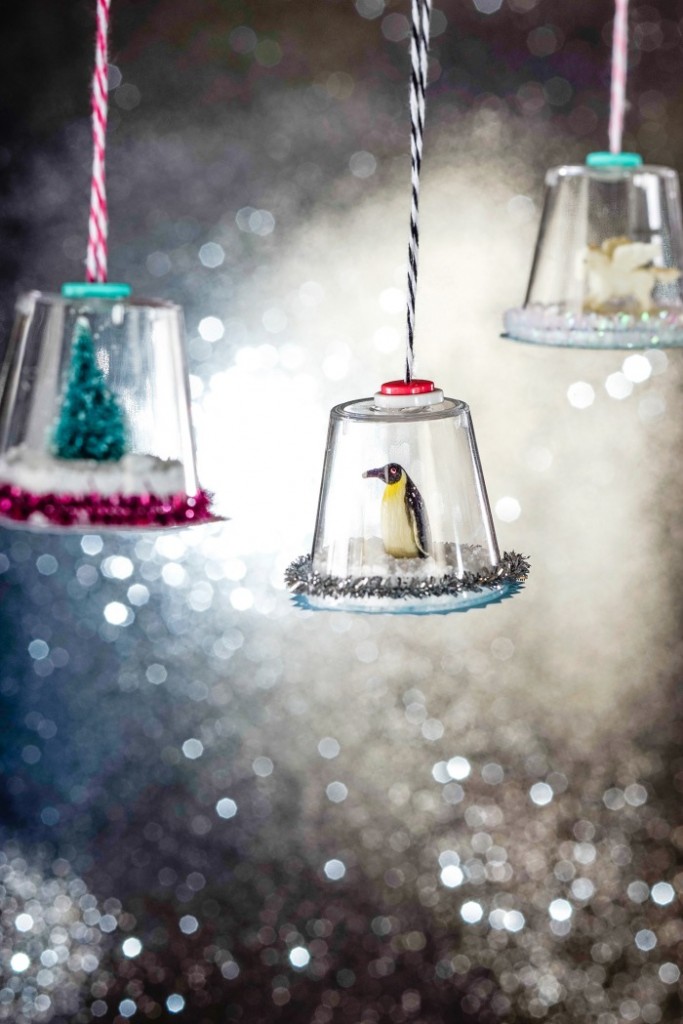 Cost of materials: $10-12 to make 24 or so ornaments
Time: 30-45 minutes, including drying time.
Are you going to make these Snow Globe Christmas Ornaments for your decorations?