What the heck is Red Hot Applesauce Jello? I can hear you asking that. It's one of those classic recipes that everyone made in the 1950s and 1960s, but that seems to have been forgotten about.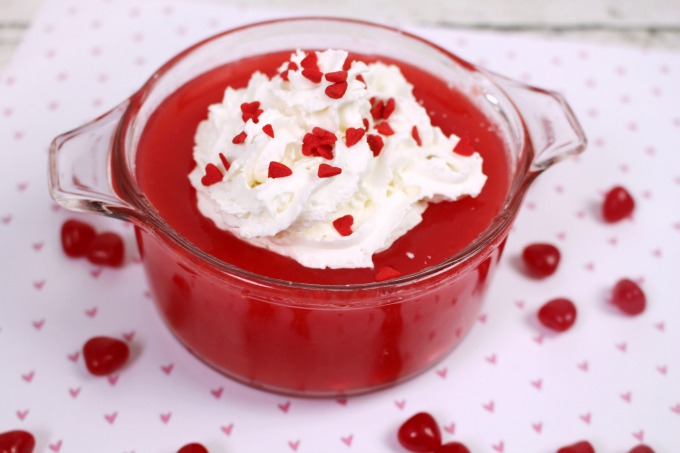 My mom wasn't a big Jello fan, so she never made it. But when I'd go visit my dad, my step-mom's family would make applesauce jello bars because they were easy, inexpensive, and apparently I was impressed!
Red Hot Applesauce Jello isn't difficult to make. In fact, its really simple, and practically foolproof. You need just 4 simple, easy to find ingredients, and some time. It's also fairly low calorie, and cheap to make.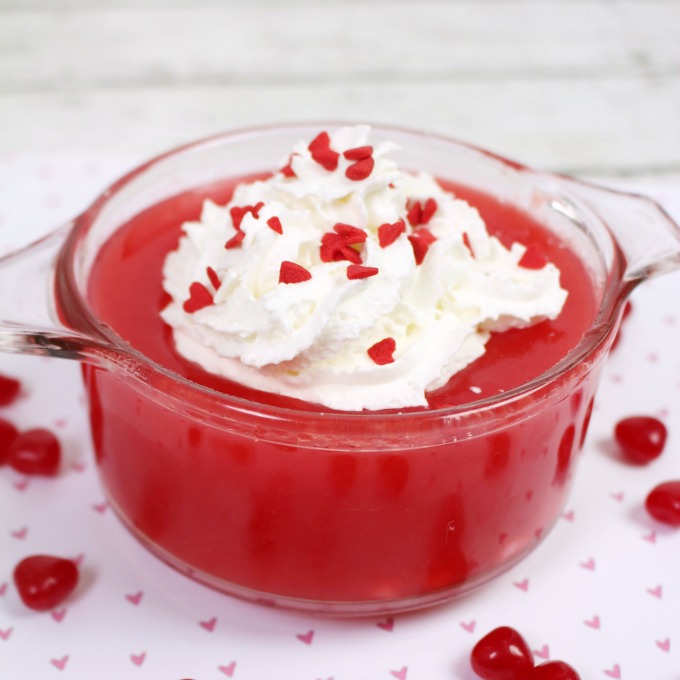 Red Hot Applesauce Jello Dessert Recipe
Ingredients
1 1/2 cups of boiling water
1 cup Red Hots candies
1 (6 oz) box cherry Jello (can also use strawberry)
2 cups applesauce (I used Motts unsweetened)
1 cup chilled Sprite (or 7-Up)

For the garnish

Cool Whip or whipped cream
Red Hots candies
Instructions
Bring water to a boil in pan, over high heat.
Add the red hot candies. Reduce heat to low and stir until dissolved.
Add the box of jello and stir until dissolved. Remove from heat.
Add the applesauce and Sprite into the Jello-Red Hots mixture and stir to distribute.
Pour jello mixture into serving glasses and cover with plastic wrap.
Chill overnight.
Before serving, add a dollop of Cool Whip or whipped cream and sprinkle with extra red hots.
7.8.1.2
129
https://www.gretasday.com/red-hot-applesauce-jello-dessert-recipe/
See how easy that Red Hot Applesauce Jello recipe is? You can also make this in a 13×9 baking dish and make bars instead of cups. It's great for family get togethers, pot lucks, or even a classroom party, if your school allows homemade treats.
Like this recipe? Don't forget to share on social, or pin it for later.