Are you a fan of good music and better crowds? Then you're in luck. It's time for the Tomorrowland 2019 festival. And this year, it is being held in Belgium, which makes a great event even better. What is this, you ask? Tomorrowland is basically Coachella in Europe. A little more of an EDM slant, but that's basically the jist.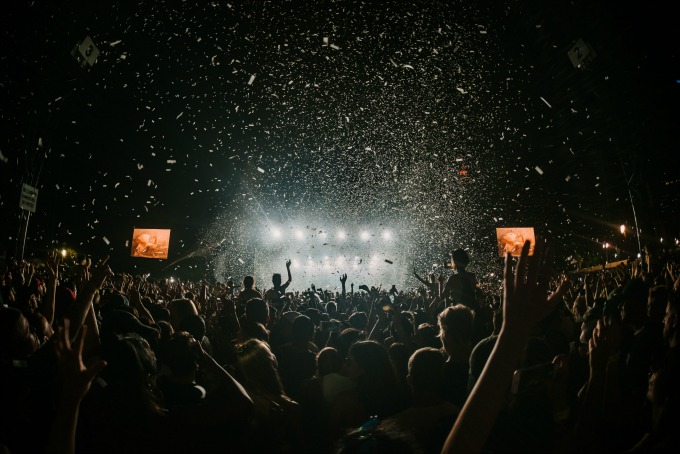 Tomorrowland festival always promises to be a magical event. But this year it will be even better with its spectacular Tomorrowland line up. Martin Garrix, DJ Snake, David Guetta, Afrojack, The Chainsmokers, are just a few of the huge acts appearing. This list is endless!
But for festivals like this, there a few important tips to keep in mind. Trust me, you'll enjoy the festival even more if you follow this guide. Take a look at the Tomorrowland festival packing list and check out these valuable hacks.
What to pack?
The first tip to enjoying a festival is packing smartly. Sometimes, you end up packing the most useless stuff and leave some of the important items at home. Don't do this – you'll regret it for the whole festival. It'll take you out of the moment, and you won't enjoy your favorite famous artists are performing right in front of your eyes! Fear not as we share our best insider tips for surviving one of the best weekends of your life.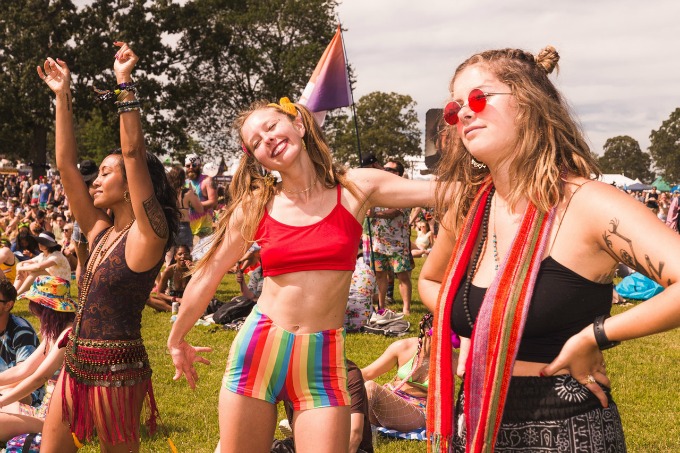 Tickets!: This one is a biggie. Be sure to get your Tomorrowland bracelets without fail! Access to the festival without them is next to impossible. And don't forget to activate them.
ID Proof: Along with your tickets, you're going to need ID. Check their website to see which documents serve as an ID proof, but it's usually a government issued ID.
Fanny Pack: this small bag is going to keep you alive for the entire Tomorrowland festival! The more zips it has, the more useful it gets. You can put all your important and valuable items such as your phone, portable charger, little food, and also your medicines! This bag will never fall of you even if you are dancing hard to the beat, jumping or crowd surfing. It also helps prevent you from being pickpocketed.
Sunscreen: Don't forget, it's still summer in Belgium. Make sure you have sunscreen with an SPF 30 or higher! You don't want to get sunburned or sun poisoning.
Portable charger: If you travel at all, you know how important a portable charger is. A solar powered charger is even better since you'll be out in the sun for the whole day. If you get separated from your group, you can still find them, and you can document your whole experience. Besides, if it doesn't go on Instagram, did it even happen?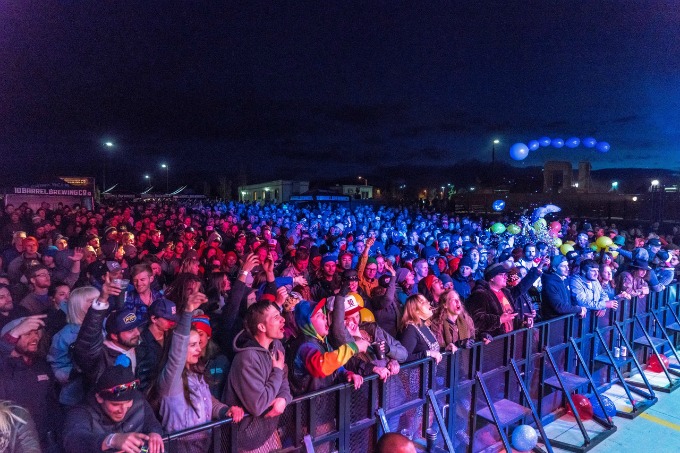 Medicine: carry your important medication plus Imodium. It's a must. The bathroom lines (well, really, porta potties) will be longer than those for merchandise or beers, and you don't want to deal with an upset tummy. Just put them in your fanny pack and you're ready for Tomorrowland 2019. Always have your medication with you. You might want to pack some OTC pain killers like ibuprofen as well!
Wet wipes: Better than carrying a bunch of tissues to wipe your sweat! They will keep you fresh and alive throughout the festival. Plus, they're great if you get something on you that's icky or gross.
Raincoat: The weather can be a bit unpredictable sometimes. Don't let it ruin your day. You might think that this will ruin your look and you'll look absurd, but trust me, you won't. If it starts to rain and your favorite artist is on the stage, you'll be able to still have fun and keep dancing without getting soaked.
Backpack: Choosing which bag to carry can be tricky and a personal choice. While some people prefer to be protected all the time and carry anti-theft bags, others prefer to carry a drawstring bag, along with the fanny pack. You can pack some light snacks, medicines, tissues, a pair of extra summer clothes, poncho, etc. But remember not to overpack! You'll have to carry this stuff with you.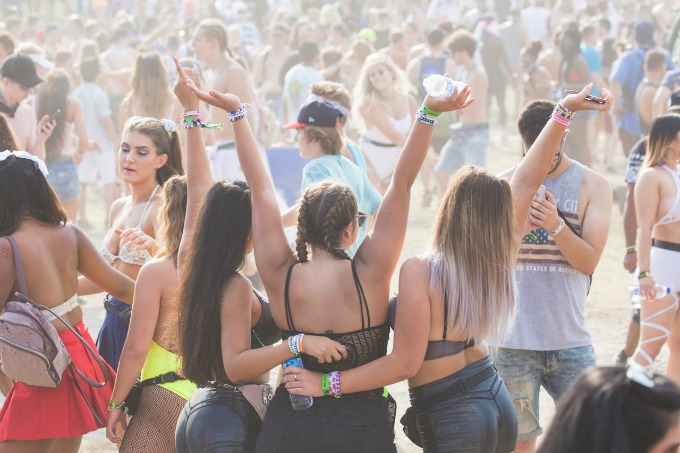 What to wear?
A mix of rainy and stormy spells calls for practical festival outfits at this year's Tomorrowland festival. Choosing perfect festival outfits is never an easy task. Some people choose fashion over comfort and regret it for the entire festival. This Tomorrowland festival, dress up cleverly while maintaining your style with these hacks:
Shoes
Girls, don't even think of wearing heels or wedges. Wear something comfortable since you'll be out partying for the whole day! Cute athletic shoes are still fine unless you come across big mud puddles. In that situation, water-resistant boots will be lifesavers.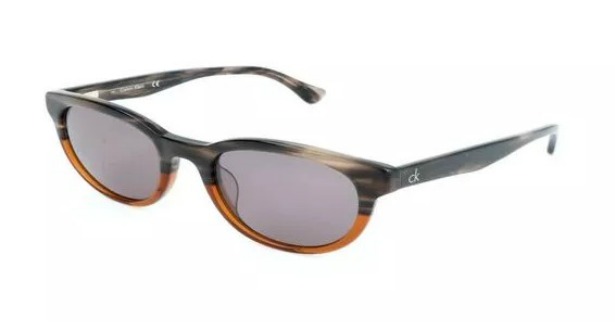 Sunglasses
You already spent a lot of money on buying the Tomorrowland tickets. But since it's outside, you're going to need a great pair of sunglasses. Did you know that can get designer sunglasses for this festival within the budget range of $20- $80? Seriously. I found this website called SmartBuyGlasses where I found really stylish sunglasses at very affordable prices. Right now, they're having a flash sale of up to 50% off on their sunglasses. They have products from Guess, Diesel, Calvin Klein and more!
Some of my top picks are below: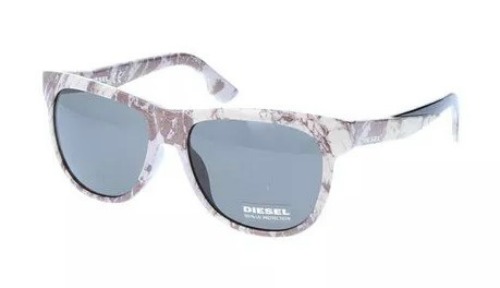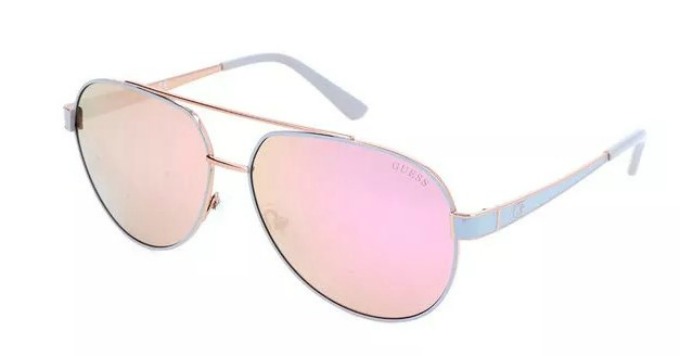 Guess sunglasses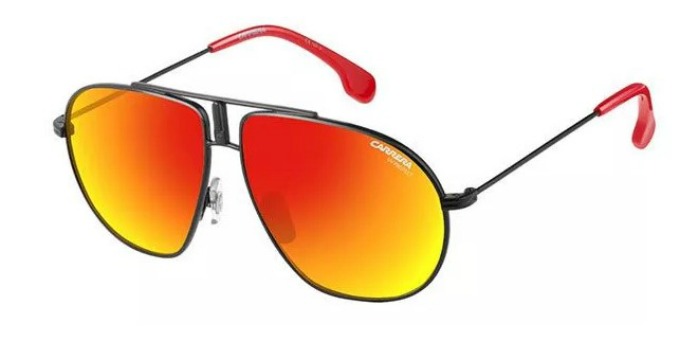 Arise Collective sunglasses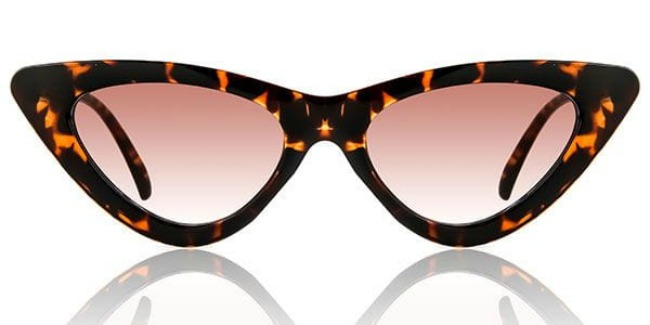 LMNT sunglasses
Buy now for $27 only
With these technologically advanced sunglasses, you don't need your headphones for music on your way to the Tomorrowland festival. These designer sunglasses have built-in speakers that let you listen to music without the need for earplugs or headphones!
Festival clothes
Since it's summertime, t-shirts and half sleeve shirts are perfect. Consider wearing pants or shorts with zip pockets or deep pockets so that your valuables remain safe and help prevent being pickpocketed. A hat is always a good idea to protect your scalp and face from the sun. Remember to choose a light color so it doesn't absorb the heat.
Follow these simple tips and you're just about assured to have the best time at a great festival experience.