Road trips are one of my favorite ways to travel. You get to see so many different things that you'd otherwise not even know about. Plus, you get to have all kinds of fun experiences, like this east coast golf road trip.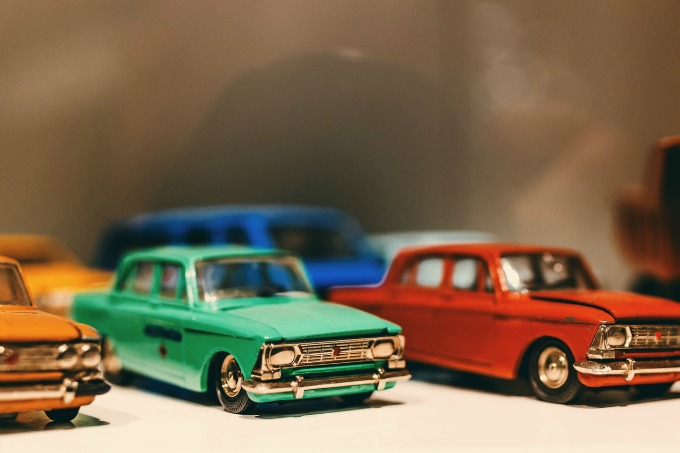 A great road trip is unlike any other getaway. Camaraderie built by hours on the open road, stopping at any and all roadside attractions, the general idea of a destination without defined plans of how or when you'll get there. Road trips are a bonding experience that's rare in these days of luxury travel. A world where flights are counted by how many movies you can watch.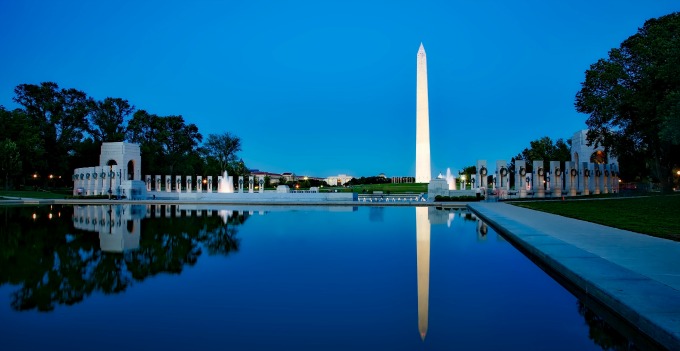 Where To Start Your East Coast Golf Road Trip
The east coast of the USA has great road trip routes that can provide culture, history, scenery, great food and fun for all ages. And there are golf courses in abundance, too.
Start in the nation's capital, Washington, DC. The city is absolutely brimming with history, culture, and cheap entertainment. The extensive Smithsonian museums are free – the Air & Space Museum is a personal favorite. The monuments are all free, too, from the impressive and inspiring Lincoln Memorial to the somber Vietnam Veteran's Memorial wall.
DC is also home to extremely diverse cuisine. Zenebech may be the best Ethiopian restaurant in the US, while Rose's Luxury offers New American small plates in a cozy setting. And there are, of course, crabcakes. My favorites are at Hank's Oyster Bar, where they also do a stunning crabcakes Benedict for brunch.
Golf options abound, but if you have to pick just one course to play, I'd go with Renditions Golf Course. It's a tribute to some of the greatest holes found on the best golf courses in the world. Retired senior golfers love it particularly for its level of comfort. It has its own Amen Corner from Augusta National, as well as holes modeled after Oakmont, Shinnecock Hills, Carnoustie, The Country Club and more. It's a one-of-a-kind experience that'll check off numerous bucket list golf holes in just one location.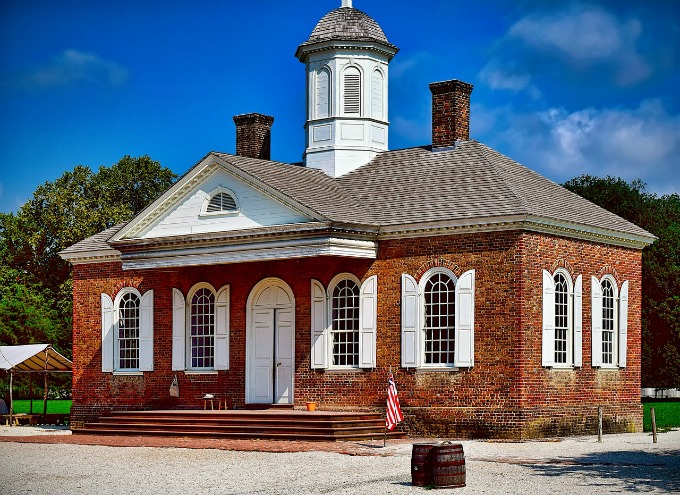 From DC Onwards Discovering US History
From DC, it's a short drive back in time to historic Colonial Williamsburg, an immersive 18th century city full of people dressed in period garb and fully acting the part. You can watch blacksmiths ply their trades or talk to experts as if they were actual historical figures. Visit the apothecary for a tincture to cure your ills or the courthouse for an authentic 18th-century trial, complete with barristers wigs.
Stop by Chowning's Tavern for a mug of ale brewed from historic recipes, or King's Arm tavern for the classic chophouse experience highlighted by a delectable roast rack of lamb.
For golf in Williamsburg, look no further than the Golden Horseshoe Golf Club. The Golden Horseshoe features Robert Trent Jones Sr.'s iconic Gold Course and his son Rees Jones' Green Course. Both courses are well worth your time, but if you only have time for one, pick the Gold course.
The Gold course was overhauled in 2017 and is playing better than ever, brimming with bright green new turfgrass and some of the best bunkers you'll find anywhere. Consistently ranked as one of America's top 100 public courses, it'll give you all the challenges you can handle as well as gorgeous views and clever architecture. The four par 3s are all highlights, none more so than the signature 16th hole.
The downhill tee shot to a large but intimidating island green surrounded by bright sand traps requires precise distance control. Even when you're on the green, the slick surface requires skillful touch to get the ball in the hole.
Enjoy The Beach While Practicing Your Swing
When you're done living in the past in Colonial Williamsburg, consider spending a day at Busch Gardens Williamsburg. It's home to giant water slides and great roller coasters, like the Alpinegeist, one of the tallest and fastest hanging coasters in the world.
From Williamsburg, continue down the Eastern Seaboard to the Outer Banks of North Carolina, a skinny, 200-mile stretch of barrier islands that cover most of the North Carolina coastline.
Photo under Creative Commons license. Taken by Bob Wilcox
The options on the Outer Banks are endless. Visit Kitty Hawk to see the site of the Wright Brothers' first airplane flight; take hang-gliding lessons on the massive sand dunes; head to one of the many sound-side rental services in Nags Head and ride jet skis or learn to kite-surf; take in the views hundreds of feet in the air on a parasail ride; hit some of the best surfing spots on the East Coast at Cape Hatteras National Seashore; ride horses along the beachfront; or take the ferry to Ocracoke and hike through the beautiful, ancient coastal forests to the cove where Blackbeard threw his final raucous party.
Visit the oldest restaurant in the Outer Banks, Sam & Omie's in Nags Head, for authentic Hatteras clam chowder and fresh steamed shrimp. Head down to Risky Business Seafood for fresh-off-the-dock fish sandwiches, or stop by Top Dog Cafe for perfect fish tacos.
Golfers have several options on the Outer Banks. The Nags Head Golf Links offers amazing views, but the narrow fairways and steeply sloping greens are too difficult for the often windy conditions. We prefer Duck Woods Country Club in Kitty Hawk, a lush semi-private course with large, receptive fairways, often recommended for junior golfers.
It'll provide you a nice breather after the Golden Horseshoe, with plenty of birdie opportunities to reward good shotmaking. While it is a private club, they offer tourist rates that are still quite reasonable. After the round, a local beer at the Outer Banks Brewing Station in Kill Devil Hills will cap off your Outer Banks experience perfectly.
This is a great east golf road trip that hits some great places, allows you to play amazing courses, and lets the family enjoy other outings.