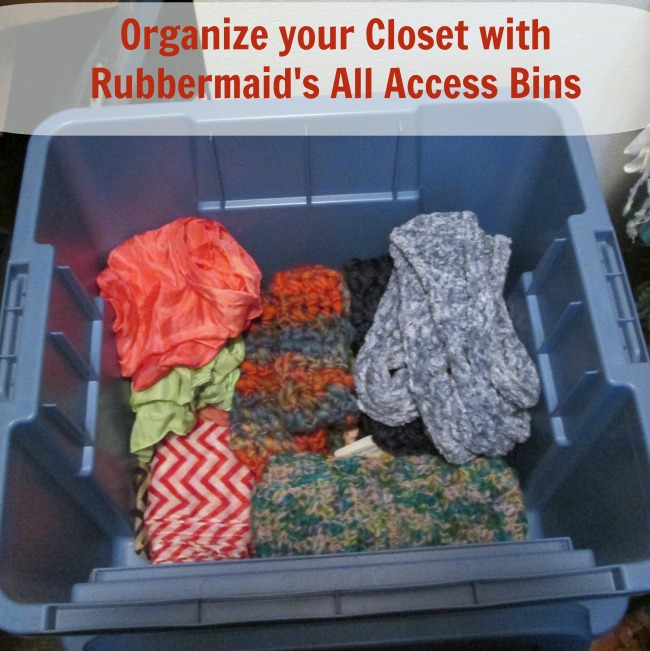 One of the things that I can always use more of is storage and organization. I suppose that those are really two different things that go hand in hand, though, aren't they? I have decided that one of my missions for 2014 is to get more organized. This, I need to tell you, is no small feat!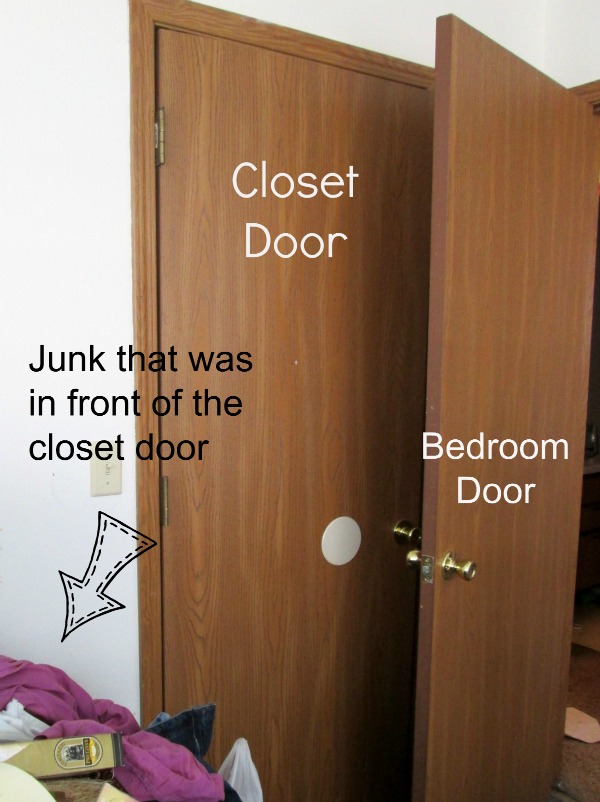 I decided I was going to start with the closet in my bedroom. Now, before we get started, you need to know that my house has the most poorly designed layout I have ever seen. . For some reason, the bedroom door and the closet door open in opposite directions. That means, to get into the closet, you have to close the bedroom door. And then the closet door opens into the bedroom, so there has to be a clear path for it to open. This happens roughly never, as I tend to stack my laundry, shoes, and other junk against the closet door.
I decided to start with this monumental task that no one ever sees. Why? Because I'm a total rebel. Duh. Oh, and because I realized that I am always wearing the same half a dozen pieces of clothing when I really have more choices. So many more choices.
So, what's a girl to do? If she's anything like me, she heads on down to The Home Depot to check out the storage solutions that are available. While perusing the aisles, I happened upon these new Rubbermaid All Access bins. Of course, my immediate thought is something like "Plastic bins? PERRRRFECCCTTTTT!!!!"
These All Access bins are different, though. While they have a lid that comes off, like a regular storage bin, they also have a clear panel, so you can see what's in the bin. Kind of smart. But then – it gets better! This clear panel drops down, so you can get into the bin without slinging them all around! That's kind of brilliant, I dare say!
I picked up a couple different sizes of these bins – small and large. There's not really a whole lot of difference in these sizes – just a couple of inches in height.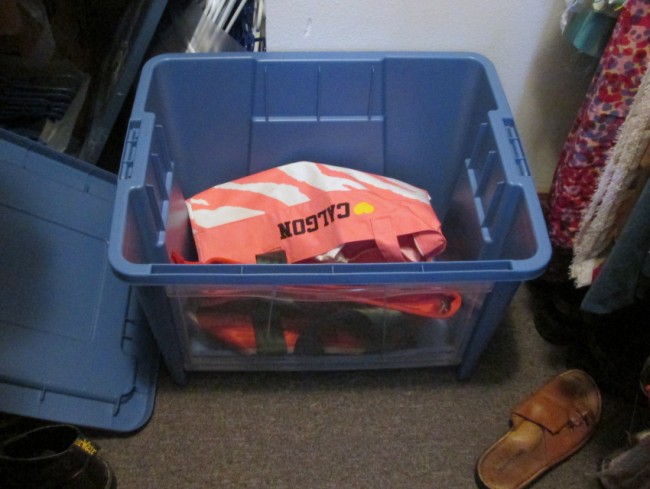 I had planned to put boots and shoes in the larger bin, but once I got home, I realized that that really wouldn't help me much. It was then that I realized it would be better to put my purses and bags in the larger bin and scarves in the smaller bin. This will help me corral these items at least.
There's still quite a bit of work to be done, but this is a great first step to closet organization.
Open up the possibilities of easy access with Rubbermaid® All Access™ Organizers. The All Access™ line features a clear drop-down door so you can easily see and retrieve the items you want, even when they are stacked! Visit your local Home Depot to see why organization just got easier!
This is a sponsored conversation written by me on behalf of Rubbermaid® . The opinions and text are all mine.