Press Samples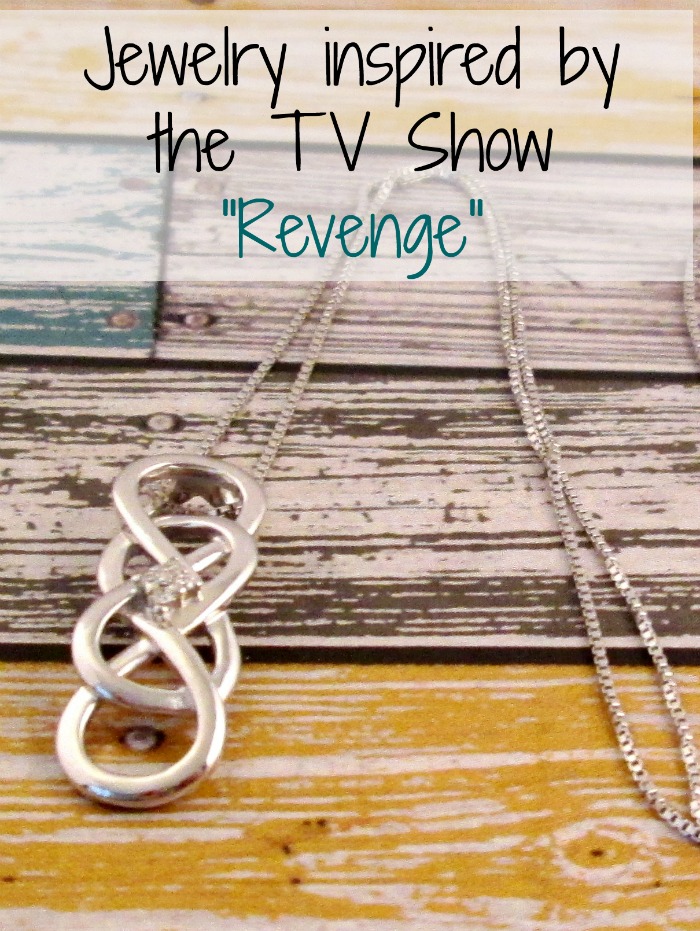 I watch a lot of TV.  There, I said it.  Most shows I don't watch-watch, I just sort of pay half-attention, while I'm doing something else.  There are a couple of shows, though, that get my full attention.  One of these is Revenge on ABC.  I have to know what Emily Thorne's next move is going to be and how the Graysons are planning to screw someone over.  And at some point, SOMEONE has to figure out that Emily Thorne is really Amanda Clarke, right?  RIGHT?!?!?!

So, yeah, Revenge is one of my must watch TV shows.  Helzberg Diamonds must have known that there were a ton of Revenge die-hards just like me.  That has to be why they introduced the exclusive Revenge inspired Infinity X Infinity jewelry line.
Infinity X Infinity?  Huh?  What are you talking about?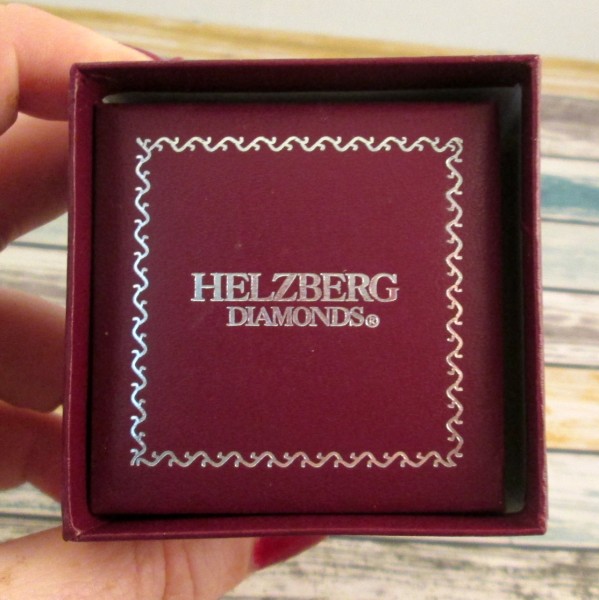 As fans of the show know, Emily's dad always told her that he loved her infinity times infinity, and drew a symbol that looked like two interlocked infinity signs.  Helzberg's Infinity X Infinity line features the interlocked infinity symbols, and is available in plain sterling silver, or a mixed metal look when paired with either yellow or rose gold.  Most of the Infinity X Infinity pieces are accented by diamonds.  The sterling pieces are available in rings, earrings or several different necklace/pendant styles
I chose the Infinity X Infinity diamond pendant in Sterling Silver.  Accented by a 1/10 cttw diamond cluster.   The pendant is good sized, clocking in at about 1 ¼ inches in length x approx ¾ inch in width.  This is on an 18 inch Venetian box chain, and is perfectly weighted.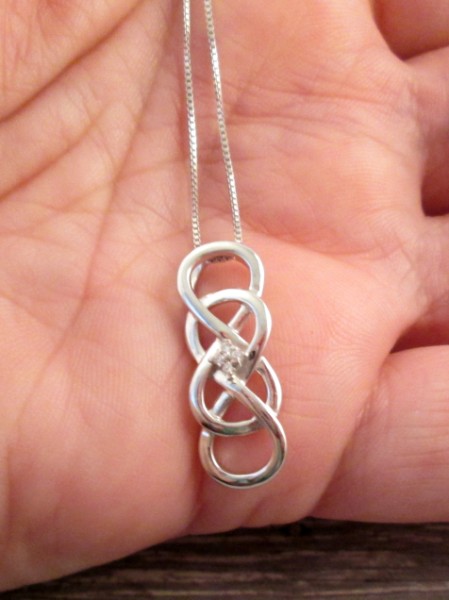 For 2013, Helzberg has added  ton of other unique designs to the Infinity X Infinity line, too.  You can get an Amethyst or Garnet paved piece, as well.  Those are really pretty, as it adds a perfect amount of color to your jewelry item.
An item from the Infinity X Infinity line is a perfect gift for the Revenge fan in your life.