Moms. Moms rock our socks off. She usually washes, folds (or rolls,) and puts them away too. Doesn't she deserve a great gift? We've curated this amazing Mother's Day gift guide chock full of some of our absolutely favorite things that are sure to make mom smile.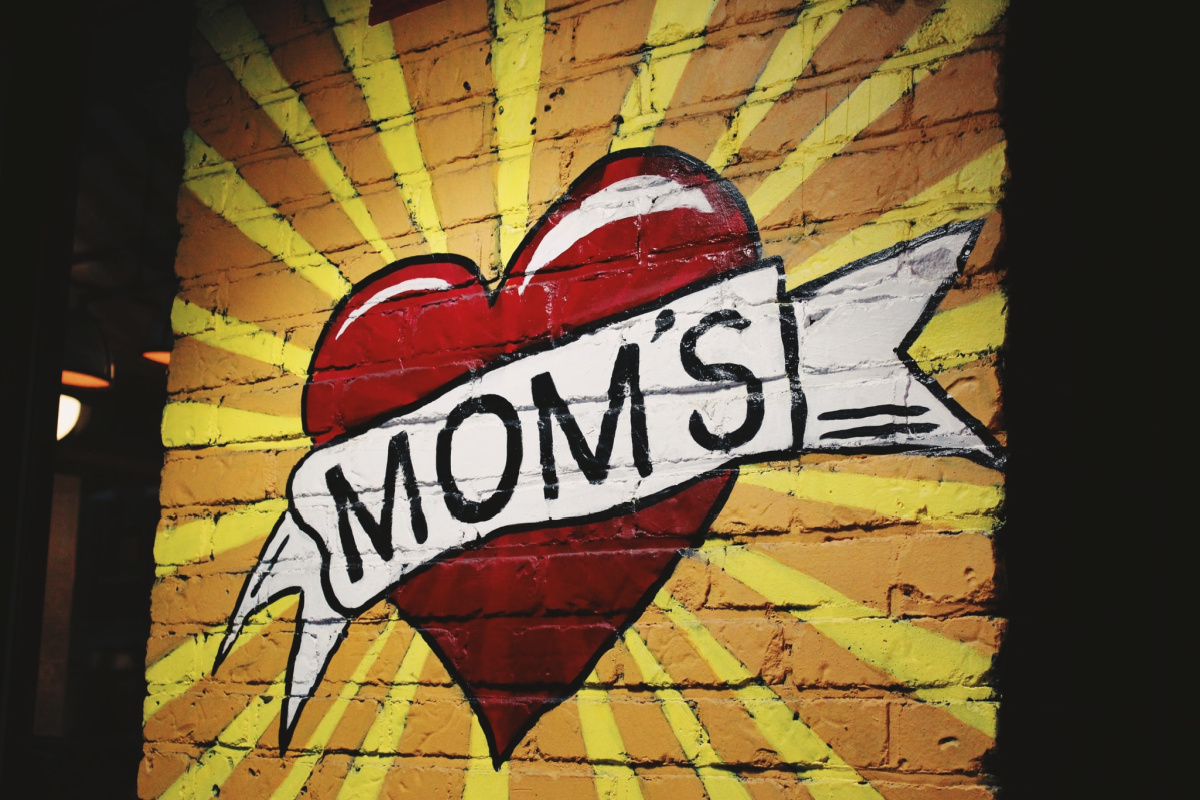 Don't worry if the gift item for mom is for your mom, your grandma, or a special person in your life that's like a mother figure. Perhaps it's for your wife or your partner from the kids – or the pets. There's something for everyone in our Mother's Day gift guide.
Mother's Day Gift Guide
Editorial samples and/or paid placement may have been received. Links may be commissioned.
Gifts For the Stylish Mom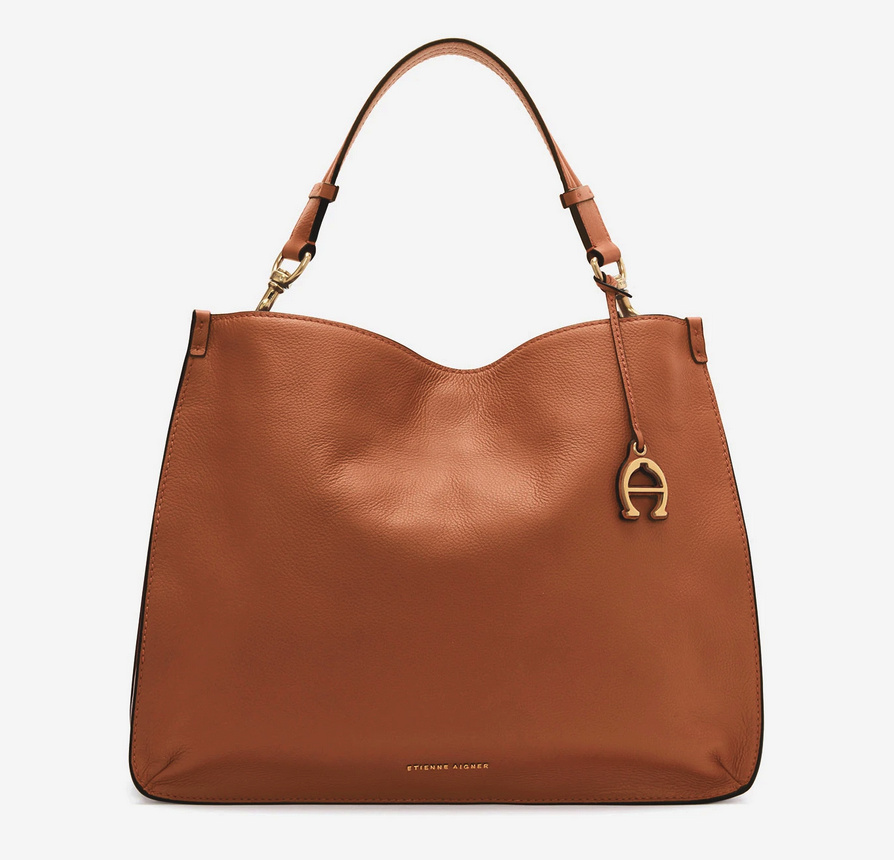 Etienne Aigner Alexandra Hobo Bag
One of the things that women pretty much universally love is a fabulous handbag. The Alexandra Hobo bag from Etienne Aigner is an absolute beauty that is sure to impress. The gorgeous pebbled leather is buttery soft, yet will definitely hold up to being used. The classic style can easily be dressed up or dressed down, and goes from city slicker to country chic without missing a beat. Etienne Aigner items are investment pieces, and their classic styling seamlessly transition from season to season, trend to trend. Every time mom uses this bag, she'll be sure to think of you, her new favorite child. Look for our full post about this bag coming soon.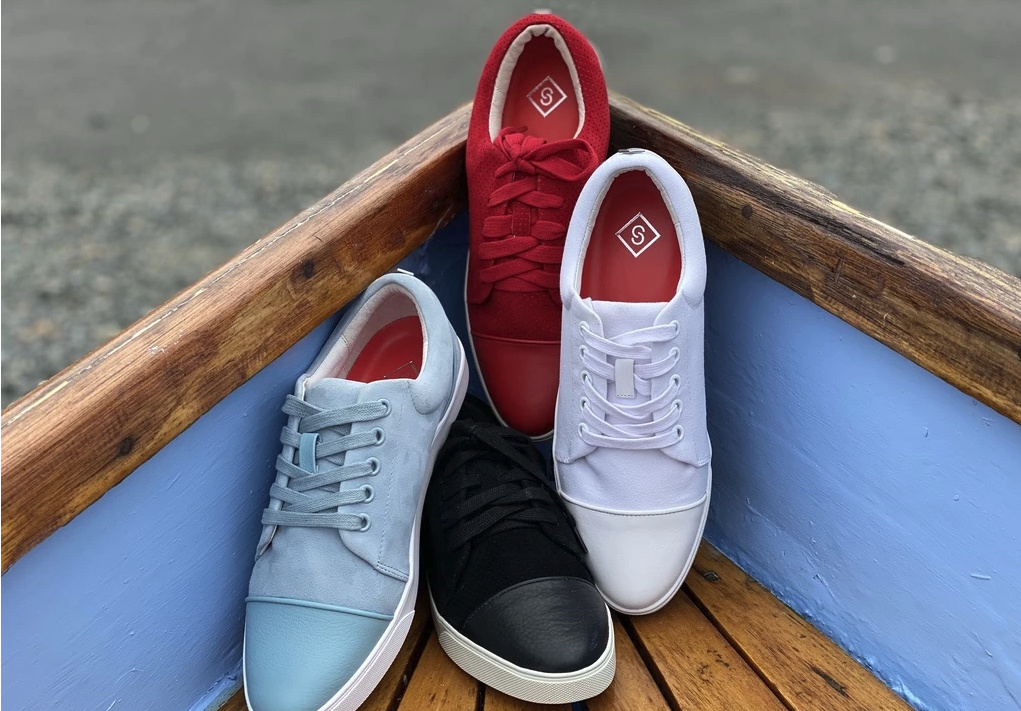 The Weekender Shoes by Cocktail Sneakers
Shoes are an easy way to kick your wardrobe up a notch. Cocktail Sneakers knows this, and is helping to redefine sneaker culture for women of all ages. Their Weekender sneakers hearken back to those classic canvas shoes we all wore at one point or another. However, they've seriously upgraded them with buttery soft suede and perforated leathers that add that extra flair. Pair that with updated styling that borrows from stilettos, and you have a sleek shoe that Mom is sure to reach for again and again.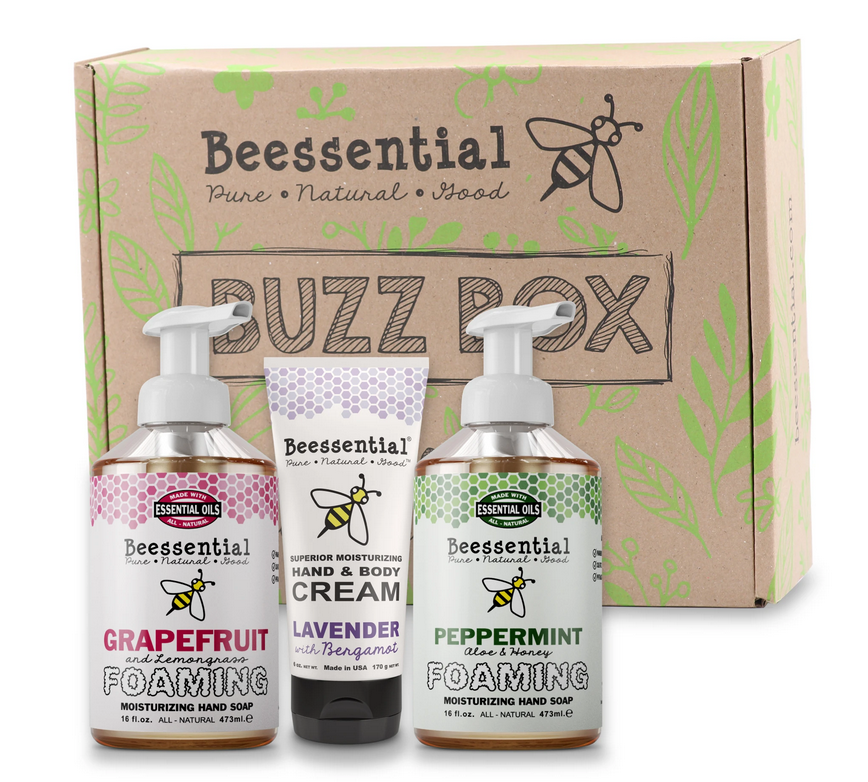 Beessential Sink Side Gift Box
Over the past year, it's been reiterated again and again how important it is to wash your hands. Now, most of us already had a good hand hygiene habit. BUT, we all know that can become so drying. Beessential's Sink Side Gift Box is here to help. With two great foaming moisturizing hand soaps, and a moisturizing hand cream, it's basically a hand washing kit. There are no excuses not to wash your hands. Loaded with good for your skin ingredients like hemp seed oil, honey, olive oil, and coconut oil, these will leave your skin feeling better than it did before. Beessential's products are always eco friendly, never tested on animals, and made in the USA. This set is great for those that love to garden, too, and it can be fully customized with your favorite scents.
Gift Ideas For the Foodie Mom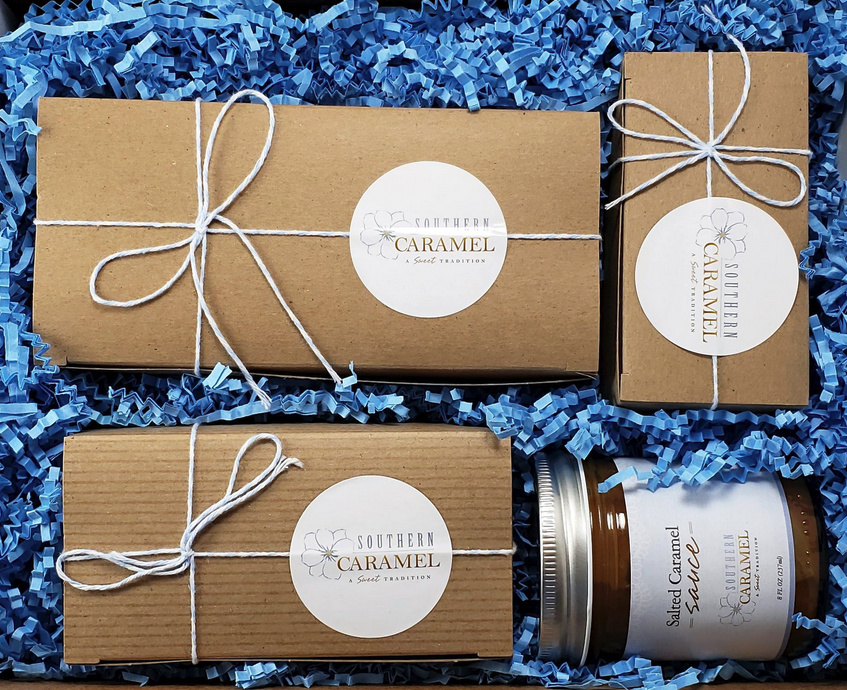 Southern Caramel Gift Set
Caramels are one of my favorite candies. Southern Caramels is now one of my favorite caramel makers, and I have no doubts they'll be one of yours, too. Their caramels are rich and creamy and oh so smooth without being sticky. Their gift set comes with a pound of Sea Salt Caramels, ¼ lb of Bourbon Caramel, and ½ pound of their Original Caramel. Also included is a jar of Southern Caramel's Salted Caramel sauce. And when they say their caramels are flavored, you can really taste it. There's no hint of bourbon or a small flake of salt. These caramels give you BOURBON. You can taste the flaky salt. All this comes packaged in a box, ready for gift giving – to yourself or someone else.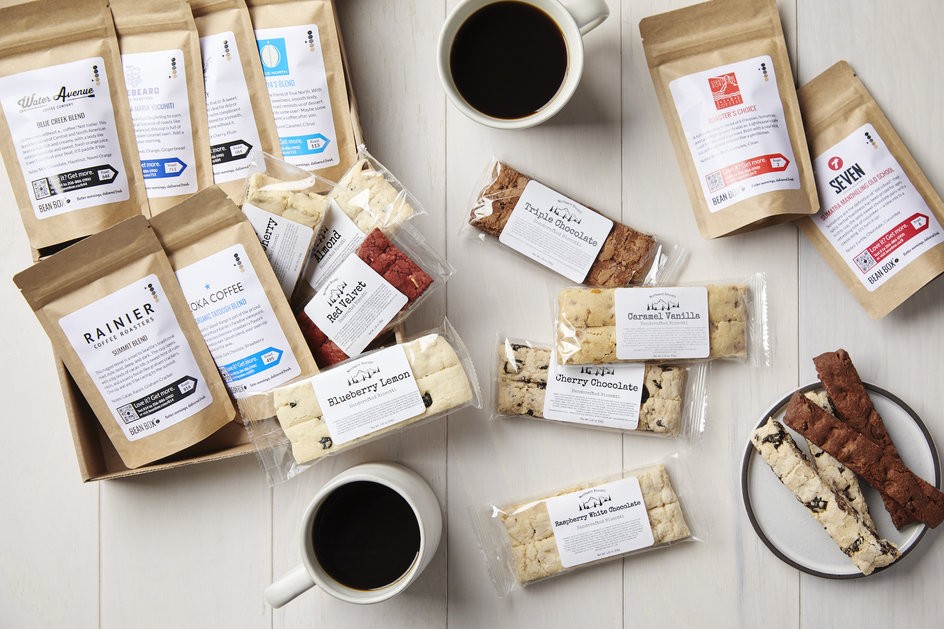 Beanbox Deluxe Coffee & Biscotti Tasting Box
Are you one of those people that takes your coffee super seriously? If so, Beanbox is for you. They've gathered some of the best boutique artisan coffee roasters in Seattle, and offer their coffees in carefully curated collections. It's a great way to expand your coffee horizons, and experiment with new flavor combinations from some of the best and brightest in the coffee world. Their Deluxe Coffee & Biscotti Tasting Box makes the perfect gift, as it includes 8 specialty roasts that are each paired with a different flavor of gourmet biscotti. The coffee is available in whole bean or freshly ground for you, too. It's the perfect gift for the coffee lover.
Mionetto Prosecco
Everyone likes a little bubbly once in a while. Celebrate that special occasion, or just a regular ol' day that ends in Y, with a bottle of Mionetto Prosecco. It's the perfect way to splurge, as it's budget friendly, and goes oh so well with a myriad of foods, Add a little orange juice for a mimosa, or pair with a great charcuterie board for a fabulous light meal. If you're feeling particularly adventurous, make this amazing Blackberry Basil Sparkler cocktail.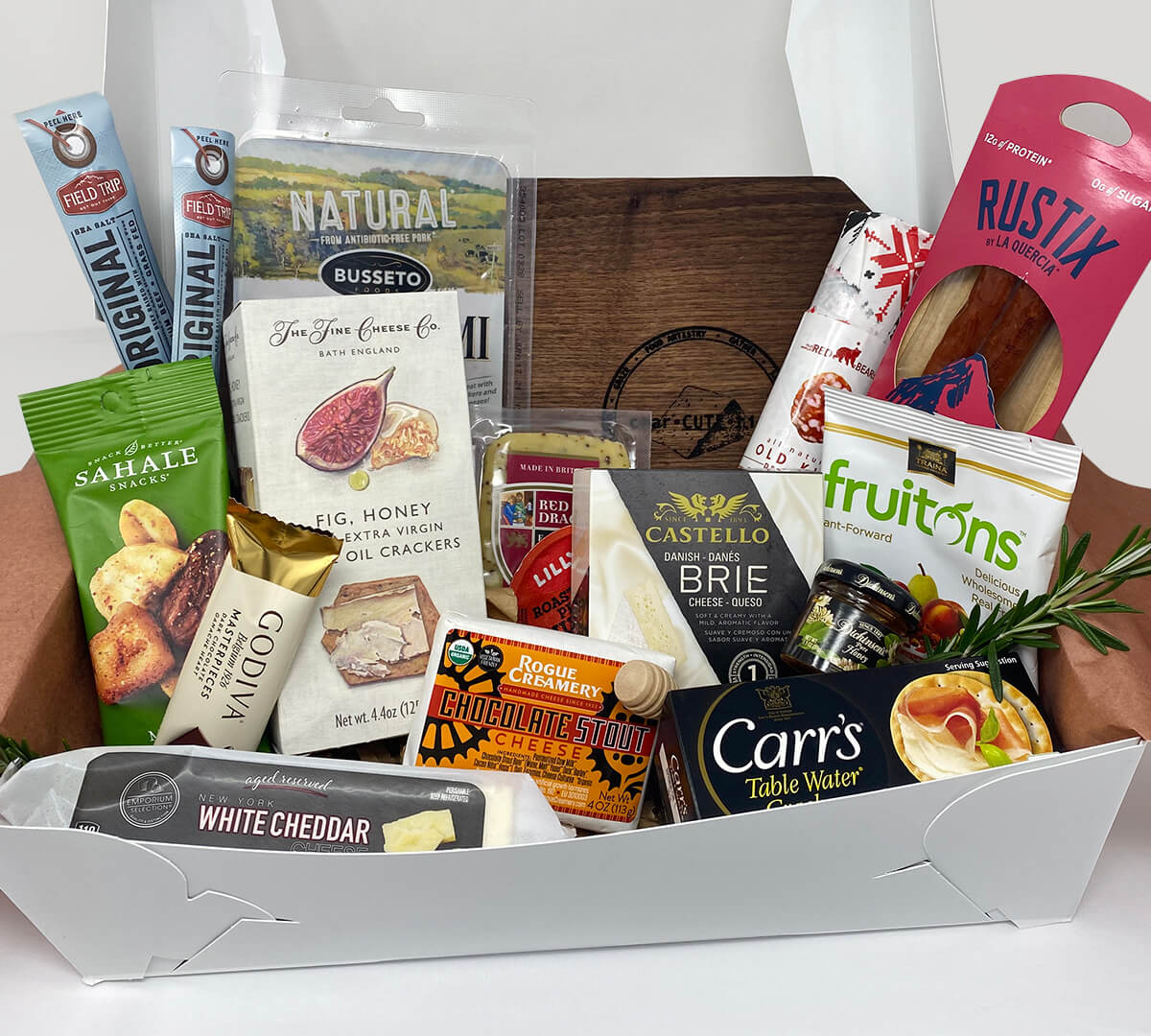 My Charcuterie Deluxe Charcuterie Collection
Charcuterie is so popular, but it can be kind of intimidating. How many meats? How many cheeses? And what kind of other things do I need? Never fear, My Charcuterie has put together the perfect pairings of meats, cheeses, and the other fun stuff like chocolate covered almonds, dried apricots, and even some crackers. This all comes packaged adorably with a stunning handmade charcuterie board that mom is sure to love. Hey, maybe she'll even invite you over to enjoy her gift.
Gifts to Upgrade Her Home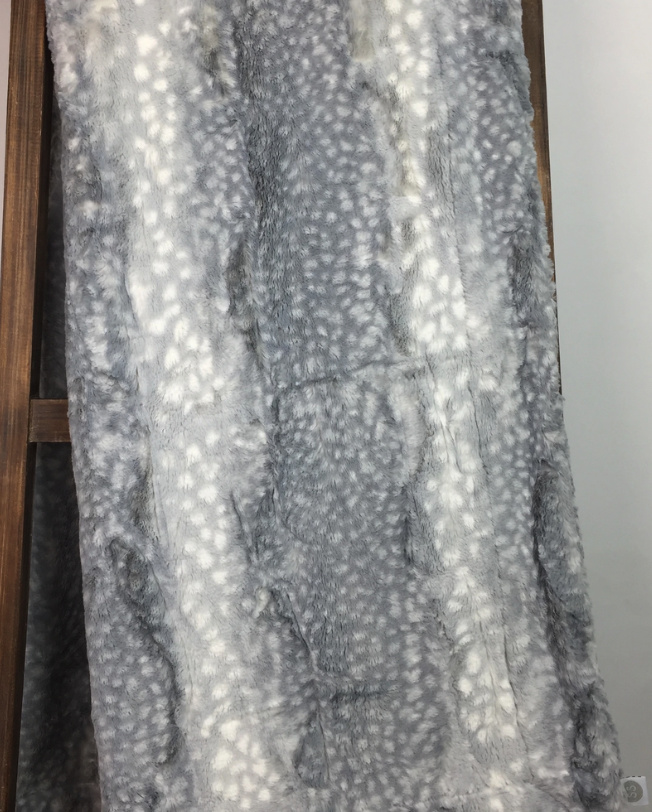 Sew Sweet Minky Designs Blanket
Throw blankets really seem to be a great finishing touch to your home. You can easily change the look of a room by swapping out some pillows and adding a different throw blanket. These blankets from Sew Sweet Minky Designs have something for everyone's taste and aesthetic. They're made from super soft Minky fabric – y'know like that baby blanket that's amazingly cuddly? Now you can have an adult sized blanket for snuggling under while you watch TV. It's the perfect throw blanket size that really makes your house look like a home.
Comma Home Egyptian Cotton Sheets
There's nothing that's as nice as sleeping on a great set of sheets. Especially since it's something you do every night. Comma Home's Egyptian long staple cotton sheets are the perfect luxury that's still affordable. The sheets have a great hand, and will elevate your sleep experience. The percale weave helps regulate body temps, and will keep mom comfortable year round. These sheets come in 4 great colors that coordinate with just about anyone's bedroom decor, too.
Gift Ideas to Pamper Mom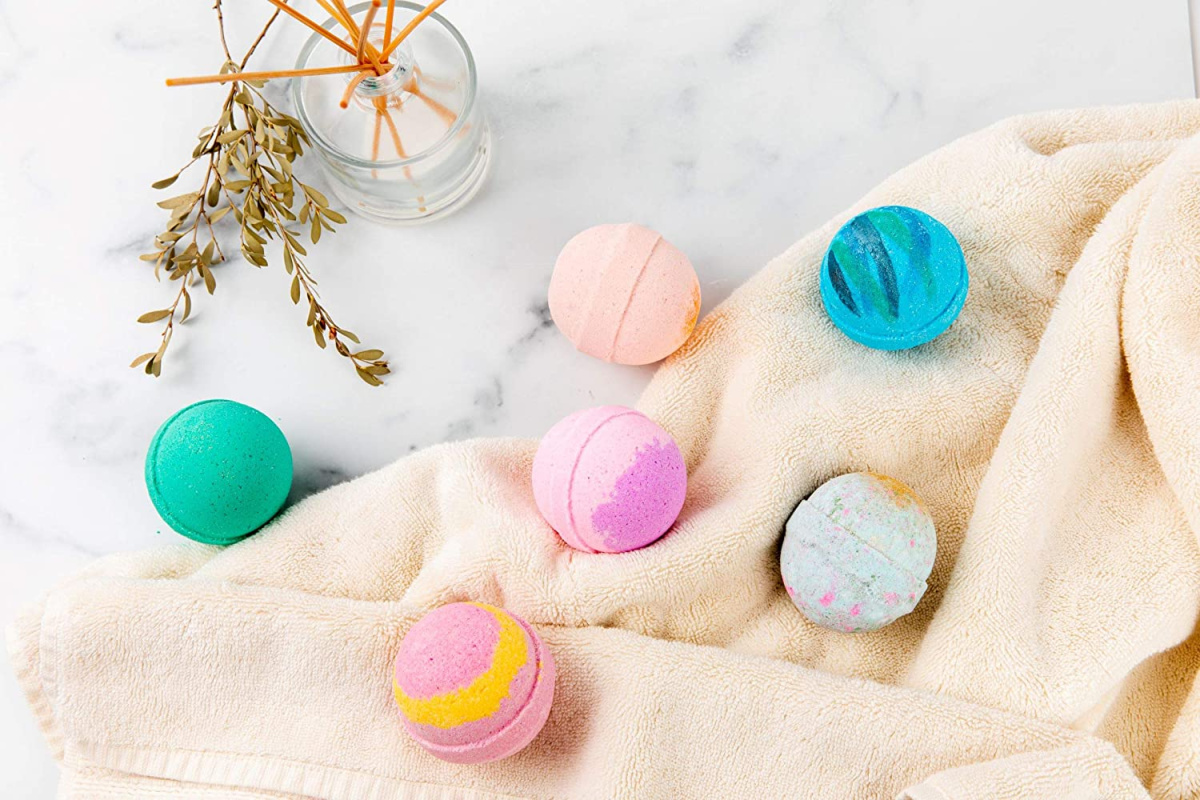 Sea Salt Suds Bath Bombs
Luxuriating in a bath is a great way to practice self care, de-stress, and pamper yourself. Why not make it even better with Sea Salt Suds premium bath bombs. Their set includes 6 large handmade bath bombs in fabulous scents like Ocean Mist, Hawaiian Rain, Beach Bum, Twisted Mermaid, and more. Simply run your bath, drop one of these bad boys in, and let the day melt right off of you. Sea Salt Suds' bath bombs are handmade in the USA, cruelty free, and kid safe, too.
Sunlit Studio Puzzles
Puzzles have had somewhat of a renaissance in the past few years. Sunlit Studios, the studio of world-renowned artist Robin St Louis, has taken some of their most popular paintings and turned them into puzzles. They all have a very feminine, slightly ethereal quality to them, and are definitely more feminine than a lot of the puzzles that are on the current market. Even better, Sunlit Studio's puzzles are available in 500 or 1000 piece versions, so you can choose which level of difficulty you prefer.
Joshua Tree Desert Rose Candles
Joshua Tree National Park has become a mecca of sorts to people from all around the world. What was, for a really long time, mostly a place for rock climbers and non-conformists, it's become one of the most popular National Parks. Get the essence in your own home, or commemorate your trip, with Joshua Tree Desert Rose Candles. These hand poured candles are made in right in JT, as the locals call it. They're made from a coconut-soy wax blend and are scented with those distinct desert scents. With scents like Rosemary & Sage, Hidden Valley Trail, and Sweet Desert Rain, there's something for everyone.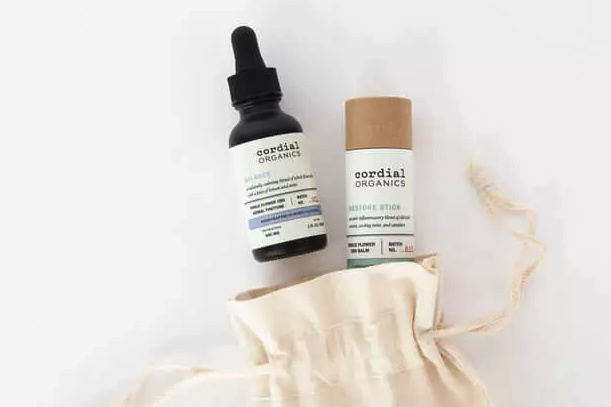 Cordial Organics CBD Skincare
Everywhere you look, you see or hear about CBD and it's benefits. Cordial Organics takes a bit of a different approach to CBD. Instead of tinctures and salves, they're going the skincare and self care route. With a collection of items like Hydrasols, which are basically refreshing sprays, to lip balms to bath salts and beyond. All the items have the feel of an indie skincare brand, but with the bonus of CBD as an ingredient. There's literally something for everyone in the line to spoil themselves. Stay tuned for a Cordial Organics giveaway coming soon, too.